As I tend to do at the beginning of a new buying season, I dumped out a table full of picture book samples this week to see what our frontline booksellers had to say. There were some great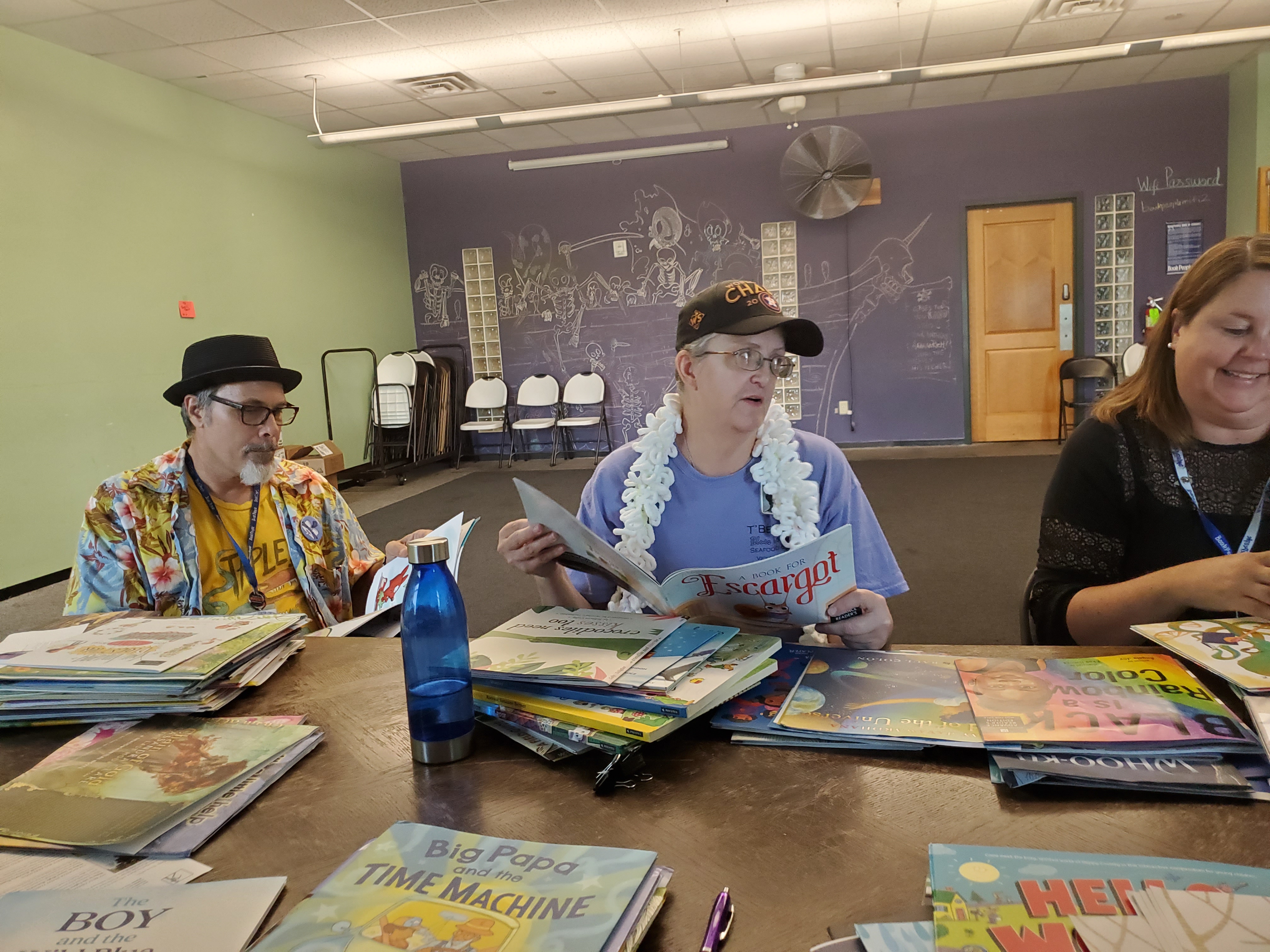 highlights, and I'll have the full report next week, but first I thought I'd circle back for a minute on previous installments of this series. The truth is that these initial bookseller reactions are just the first step on the path to determining the next staff favorite or in-store bestseller.
The staff joke is that every mind will be changed and raves (and pans) will be forgotten—or reversed—by the time books roll in and enter the actual collection. That's partially true, and it's also true that reactions can be different when looking at books within a limited selection versus in the context of the whole store. Our longtime picture book specialist, Merrilee, is famous for writing "meh" on an samples she ends up handselling like crazy or writing "me likee!" on a book she ultimately forgets to recommend. As author/part-time BookPeople bookseller Leila Sales wrote recently, it's not always easy to predict which books will rise to top of mind when you're in the moment helping customers right in front of you.