When I sat down to do Usborne's frontlist with my rep I found that I was unable to auto import the titles through my POS, Booklog, which uses Ingram's ipage data. Cross referencing, I found that the titles were literally not in ipage. The reason behind this was then revealed to me, namely that Ingram is no longer carrying Usborne titles. Technically the titles should still have been in the extended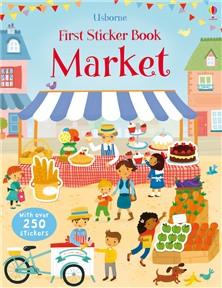 database, it is true, but the fact that they were not presumably reflected the unhappy rift between Ingram and Usborne. To discuss this turn of events I will use two whys and a what. Why this is bad for small to mid-sized Independent bookstores, why it happened, and what it would behoove the two parties to do about it.
I have been doing business with Usborne for 24 years. I consider them an important line. As do many stores our size I do two big buys from Usborne a year, including frontlist and backlist titles. The rest of the year I pick up what I need from Ingram, consolidating it with other restock items. Usborne's terms strongly encourage large buys, as favorable terms begin at 100 units. The inability to pick up needed items at a wholesaler has a number of negative impacts. Making frequent direct orders to Usborne means worse terms and more work. Furthermore, it penalizes us for testing the water with frontlist, in that if we only order one or two copies and a book sells quickly, we are hampered from getting it back in via good terms. On the other hand if we go big on the initial frontlist buy we are in mortal danger of the buyer's lee shore, being wrong about a book selling. Finally, the absence of these titles from ipage means that we have to manually create these books in our inventory, a needless, laborious time-waster, particularly as the current frontlist is the biggest in Usborne's history, over 140 titles.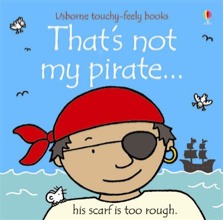 As I understand it the rift occurred because Usborne's direct sales reps for schools and home parties were losing out from their customers buying from Ingram. Thus Usborne felt that it had to choose between their direct sales reps and having their books available at Ingram at wholesale discount. They tightened their discount to Ingram which chose instead to discontinue carrying Usborne books.
Surely there must be a better solution than to penalize a completely different class of customers, small to mid size Independent bookstores, over a dispute involving direct sales customers. I see two possible options, though I am sure others might be found. First, that discount restrictions could be made to direct sales accounts at Ingram, while maintaining regular terms to bookstores. Second, that Usborne could provide better terms for smaller orders from bookstores, thereby recognizing that they are the only wholesale outlet at present. Those of us who spend a good deal of every day working hard to make our customers happy would appreciate something along those lines here. I am sure that we would all like to be able to say again…