Last week I highlighted our annual book display curated by the kids in the Teen Storytelling class at the Kealing middle school magnet program and promised to circle back with some of their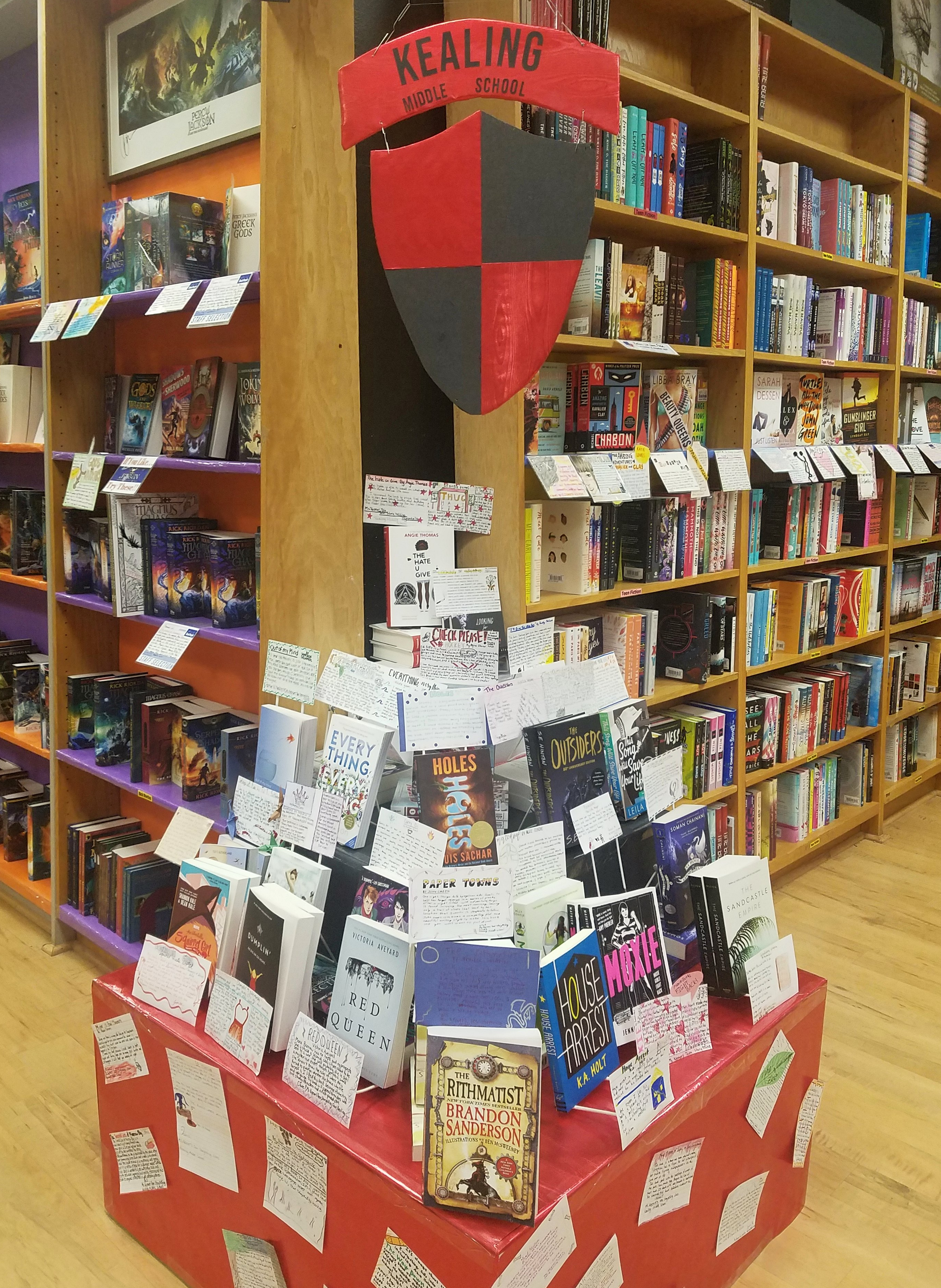 recommendations this week. I mentioned that I love this display, and I really do. In the book world, we spend a lot of time talking about what we as booksellers, reviewers, educators, and authors think. But, ultimately, these books are for kids, and it's important to listen to what's resonating with them and why. So what are teens in Austin talking about these days? Well, here are a few highlights from what they have to say along with photos of some of their wonderful handmade cards, below.
Moxie by Jennifer Mathieu: "This book made me realize how serious of a problem gender inequality is. Seeing how difficult it was for Vivian to find the courage to fight back put my experience into perspective." –Jette M.