It may surprise you to learn that the State of Maine himself has feelings. When I received a heartfelt letter from him it surprised me too.  The letter was not written for me, actually, but rather for Magician's Trilogy author Lev Grossman, who had written an account last August of his sojourn here in Maine as an aspiring author back in 1991. His account, How Not to Write Your First Novel, related a series of events in which the bleak, empty, unremittingly harsh character of The State of Maine, which was inhabited at that time only by philistines, dank, unlit root cellars, and a handful of resentful buffalo, ultimately resulted in a bitter, soul-crushing epiphany for the young Grossman.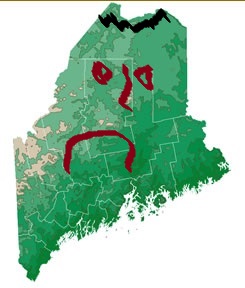 The State of Maine was not unmoved by this account. He took it to heart and wrote a letter in response which he asked me to post in a public place. I have done so below.
Dear Lev,
First of all, let me just say one thing: I'm sorry. People change, customs and institutions change, landscapes change, States change. I have changed. The sense of deflation you experienced, the extinction of your sense of genius and loss of faith concerning the place of artistry in the firmament of human enterprise, is entirely my fault. If Goethe had been trying to write The Sorrows of Young Werther in Ellsworth in 1991, he would have shot himself rather than killing off Werther. Instead of producing a brilliant, cathartic examination of the perils of romanticism, he would have left behind an insipid, half-completed manuscript on the fruitless yearning of an out-of-state fly fisherman for the wife of his Maine guide. Your self-regard stood no chance. You did admirably. In that furnace of personal depravity which surrounded the outskirts of Ellsworth, to have limited your descent to a few stolen pickles is a remarkable achievement.
You mention that "Maine was trying to teach me something, but I was a slow learner…. I thought that what I knew most about was myself, but I could not have been more wrong. I didn't know the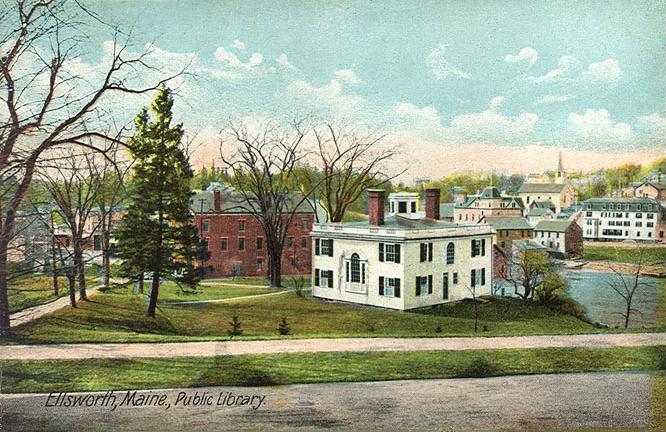 first thing about myself, and Maine wasn't going to teach me. You don't learn about yourself by being alone, you learn about yourself from other people." Very true, but allow me to suggest that nowhere is that more true than in rural Maine towns. The issue, which can give rise to the perception of barrenness, insularity, and resultant loneliness, is that in 1991 these communities were monolithic in nature, the town was the only game in town, as it were, and though they had different components, an art scene, snowmobilers and ATVers, they were still a complex but singular whole. To not engage with them was to not breathe the air, to be lonely, to walk around a constricted hundred acres instead of enjoying some of the finest hiking trails in the world just down the road.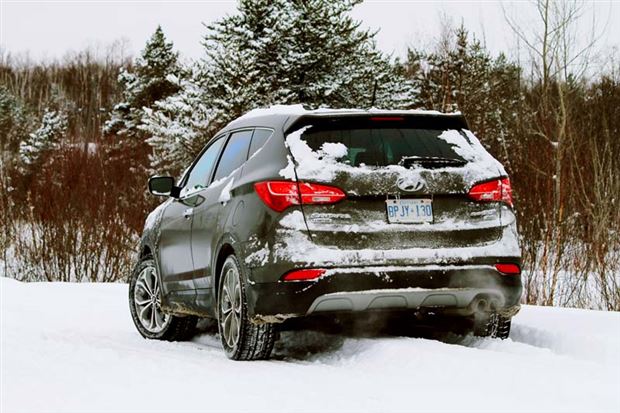 Yet, I digress. I talked of change. And I have changed. If you were in Maine today, you would have had a Hyundai, not a Subaru. But it goes even deeper than that. In 1991 small Maine towns were islands in almost every sense. Take bookstores, for example. Rural Maine bookstores were islands unto themselves. When email came to town, even they could exist in multiple communities simultaneously: the local community, the bookselling world, and the publishing community. This growth of community has made a big difference here. It has changed my heart.
You say that "Not a single word I wrote there [in Maine] was ever published. I haven't once set foot in the state of Maine since then." But that is not entirely true. You have by proxy. Your books are here, and believe it or not some people living in Maine are very fond of them. There are bookstores here who promote them to the nines. In fact, I venture to say that if you did physically set foot in me again you would see things differently. You have changed, of course, but so have I. We'd be meeting each other halfway.
Sincerely yours,




The State of Maine