BookPeople has offered free literacy booktalks for years. Topher Bradfield, our Literary Camps Director, goes to more than 80 schools a year to talk up great books and inspire kids with the love of reading. Where he goes, whimsy, magic, a little bit of mayhem, and an irrepressible love of reading are sure to follow!
But the job of reaching every kid in Austin is too big for one man alone. Plus, Topher's sweet spot and true love is middle grade. So we recently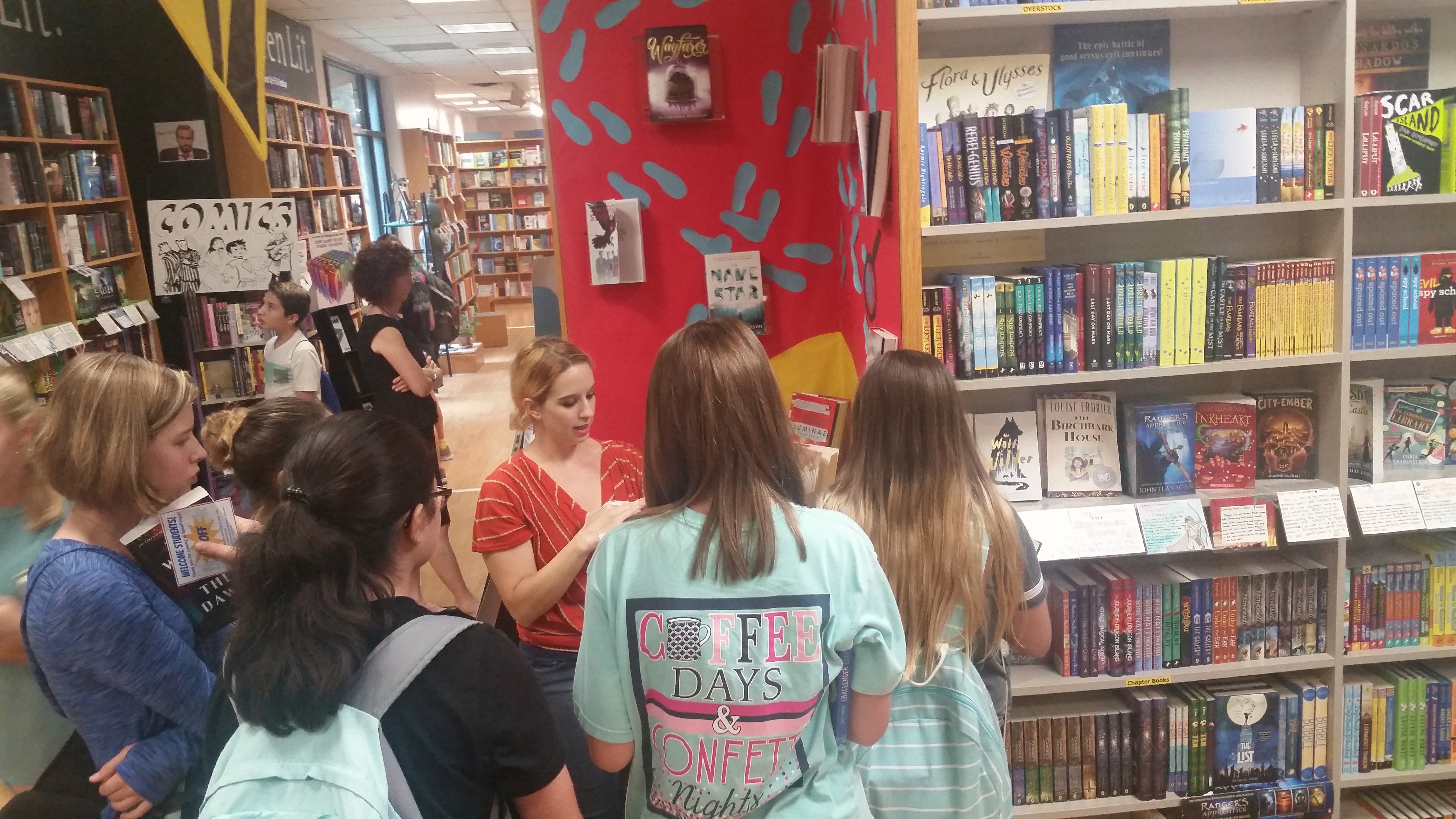 brought a new face onto our booktalking team to focus on middle schools and high schools. Shannon Brewer came to us through her longterm involvement as a volunteer coordinator at the Texas Teen Book Festival, and has recently taken over as BookPeople's Teen Press Corps Liaison and School Events Coordinator. As a reader she lives and breathes YA, something that shines through in everything she does. She has been the perfect example of what can happen when you match the right voice to the right crowd.
Because she's been such a hit on the Austin YA scene, I asked her to give us all a little insight about what she's learned on the job — as well as some of the books kids are responding to right now. Continue reading →