Storytimes at the bookstore are always a hoot, and always different. We do them three times a week, every Tuesday, Wednesday, and Saturday morning. Regularly attracting between 30 and 60 people for an average reading and surging into the hundreds for some of our most popular events, they bring both delightful, essential energy into the store and a whirlwind of chaos that leaves trails of books and toys in its wake.
The core of our storytime program centers around our multi-talented bookselling team, which includes the renowned "BookPeople Preposterous Puppet Show Players," but we also love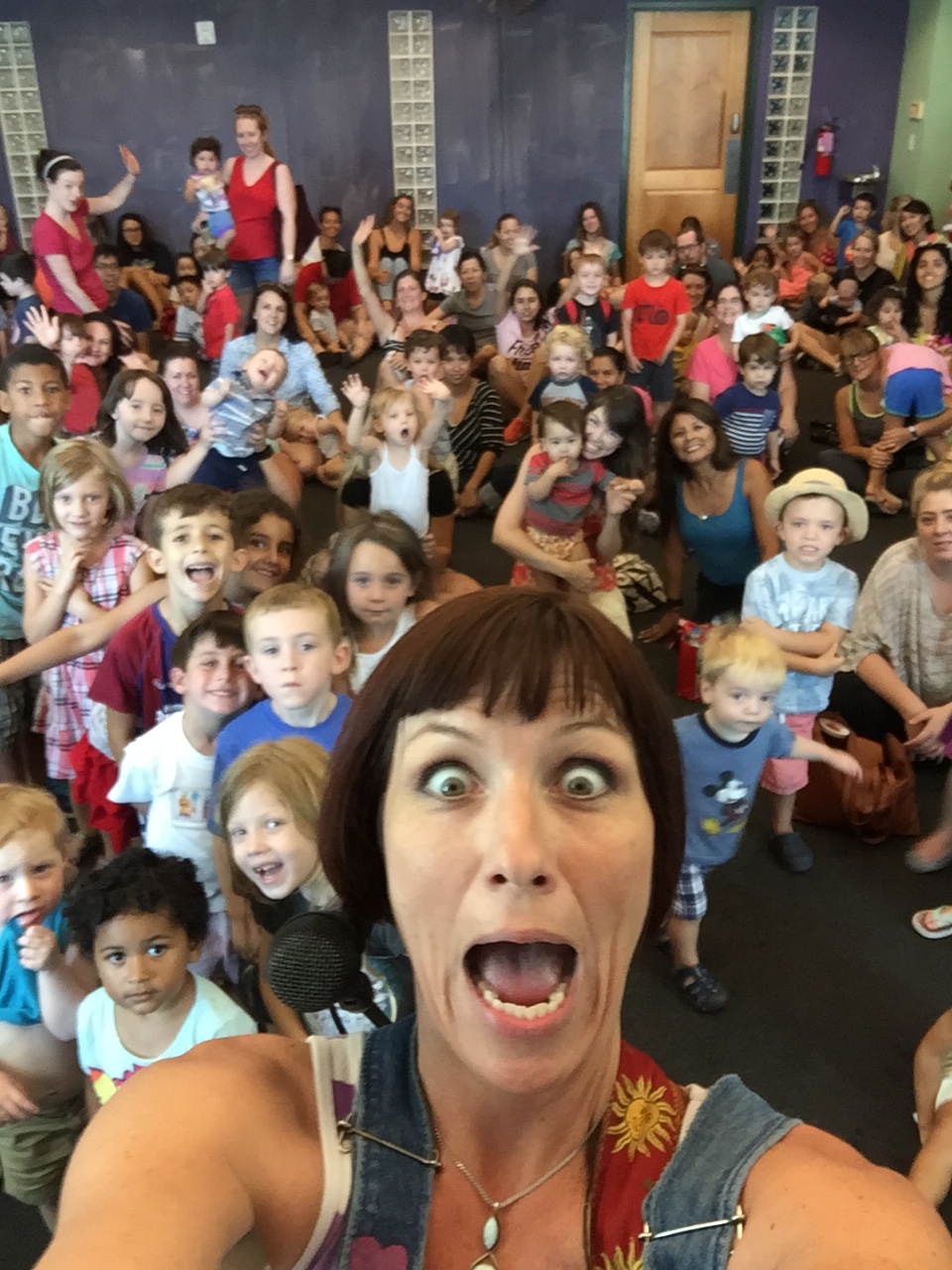 turning over the stage to all kinds of guests who bring their own love of books and unique approaches to the art of storytelling. Sometimes it's a theater previewing a children's literary adaptation, a Baby Signs instructor engaging with the tots, or a music school doing monthly class demos. Our partners see it as a great platform for connecting with new families, and our readers get free samples of fantastic local programming available for kids.