How we approach the inexplicable defines us as human beings and as booksellers. This is a stern business, particularly since children's bookselling often summons the specter of inexplicability. How could such a picture book be selling? How could such a picture book not be selling? How can a book be expected to overcome this cover? Why was my gift rep right about these atrocious fidget toys? And so forth.
Two weeks ago, we took in a display of Squishables' incredibly adorable new line of baby and toddler plush toys, the Picnic Babies. Each one is more delightful and tactically proficient than the next, yet we have not sold one, yet which is profoundly inexplicable given the following circumstances. First of all, one must rule out possible culprits such as the placement and quality of their display. Note here that they are residing in the finest retail housing imaginable.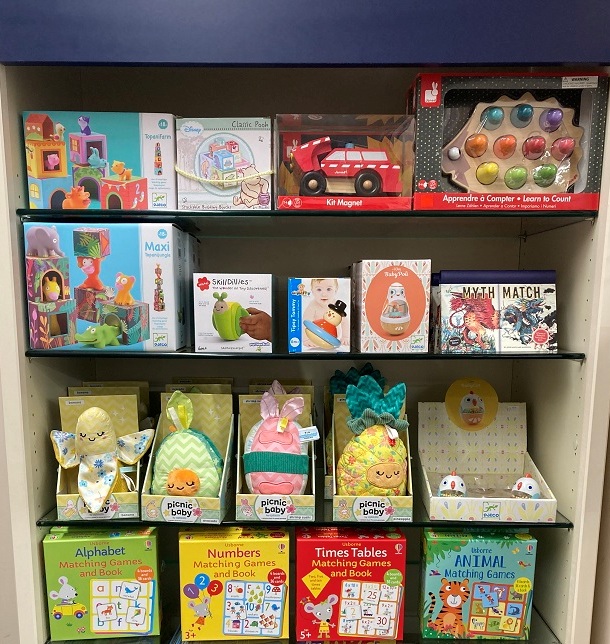 They are reasonably priced and the store has been busy. They are beyond appealing and can easily be counted among the greatest baby gifts of all time. What, Lydia, meg and I wondered, were we to do to heal this deeply inexplicable tear in the fabric of the universe?
The answer lies in the video below.