The three-week stretches during which frontlist buys tend to congregate on our calendars like a row of teeth, with only one or two gaps between rep appointments, is always a bit of a gauntlet. Can we think of Edelweiss as a form of exercise in which steady immersive usage improves one's performance? That's a toughie but I'm thinking probably not. Use may make master but overuse makes for surliness and inattention.
In any case, I'm hustling today to get through all the sales kit materials for my Penguin Young Readers Group Summer 2019 rep telephone call tomorrow morning and I figured on taking this opportunity to revisit the Anatomy of a Frontlist, and make a 2019 edition. The original post contained a list of what I hoped to find in the F&G box. I reworked that list for today's post. Here's the 2019 version.
At least one book, hopefully two, that I absolutely love and can handsell to the nines. Ideally it would be an easy handsell, whose interplay of text and illustration is gestalt and intrinsically engaging. A true store favorite like Sophie's Squash.
Around five strong books which fill evergreen needs at the store, great new baby gifts, sibling anxieties, birthday books, books that have a moose in them, solid new entries by established authors and whatnot.
Some really strong nonfiction titles that have both school library and in-store appeal.
Something totally unexpected that I learned from and will be fun to show customers.
A friendship renewed. At least one next in a series book whose predecessor we handsold like crazy, an ARC we can't wait to read ourselves, not simply out of hedonism, but as a public safety matter. It is our duty to make sure the sequel is safe for the future handselling on which the series depends.
Finally, recognizing that most of the books will fall into the category of being not so bad, and being mindful of the Scarlet Pimpernel's observation that "there is nothing quite so bad as something which is not so bad," I hope that one of the books will be spectacularly ill considered, a la Bronto Eats Meat, just for the edifying window it provides into the industry and humanity in general, and the appreciation for quality titles which we should never take for granted. All right then, off to the task at hand.


---

Let' go through the six categories and see how The Penguin list fared.
There were two picture books I really loved on the list. John Hare's Field Trip to the Moon I found oddly delightful. It's a simple story, a wordless visual narrative detailing a class field trip to the moon, complete with a spaceship bus, and in which one of the students gets inadvertently left behind for a an hour or so until the Space bus turns around and comes back for her. During that hour the moon's hidden residents appear, and are fascinated by our heroine's crayons. What I loved about the story was the seamless way it conveyed the living shadow imagination casts on a child's inner life, even as it interacts with the outside world. The other book I loved shared that quality, but in a more deep-rooted, conceptual form. Camp Tiger is by adult novelist Susan Choi, making a terrific kids' book debut, and illustrated by the great John Rocco, As with A Field Trip to the Moon the story is built around a child going on a trip, in this case a camping trip, in which a boy is joined by a companion drawn from his imagination, a tiger, which has a real presence in the story despite also being an imaginary friend. The porous boundaries of imagination in the story are wonderfully authentic and the book is really a celebration of the power of our own minds to guide us through transitions and experiences, especially in a supportive environment. Rocco's illustrations are jaw-dropping and the book succeeds in carrying off a high concept element through great storytelling.
There are some solid choices in this area. Nope, Never, Not for Me! by Samantha Cotterill does a very good conveying the process by which an autistic child who is picky about food is guided to navigate the internal logic of their decision making. The story is handled in a way that will be of interest to any child, so that it provides a well couched learning experience on many levels. I also really like Up, Up, Up Down! by Kimberly Gee, a perfect book for toddlers. Its depiction of simple one-word movements and experiences are augmented by excellent visual cues to expand understanding. The illustrations have a great warmth to them as well. An historical fiction book I was really impressed with was Downtown Girl by Stacey Lee. Well written and evocative of both a time period and timeless aspect of moral dilemmas, this story deals with important cultural issues encased in a terrific story. And a book I totally loved was These Witches Don't Burn, by Isabel Sterling. All books, as I daresay you've noticed, are made up of elements. These Witches Don't Burn, however, is so compulsively relatable that its infectious appeal transcends them. This is no small feat for a book narrated by an elemental witch. The charming and redoubtable Hannah has a lot to deal with. Living in Salem, where the legacy of the witch trials still linger for the family members of Hannah's secretive Coven, she is coping with a painful breakup with fellow coven member Veronica. That breakup is like a scab that keeps re-opening due to a potent danger that has arrived in Salem, one that puts her in close quarters with Veronica. Also, the lingering trauma of being rendered helpless by a blood witch, and the looming possibility of a new crush, are at work. The adventure, world building, heartbreak and romance of this magic driven tale have a warmth, immediacy, and openness that transmute its issues into a shared experience. A reader who can't see herself in these characters simply isn't looking. Rounding out the five books here is the excellent Daniel's Good Day, by Micha Archer. What makes for a good day? Reading a lovely picture book like this one.
Nonfiction titles were a bit weak on this list. The big standout for me was Viral: The Fight Against AIDS in America by nonfiction stalwart Anne Bausum. Bausum always does terrific work and this book delivers in a big way, as I expected it to. I also loved Birthday on Mars! by Sara Schonfeld and Andrew J. Ross, a nonfiction picture book about the Mars Rover Curiosity and her scientist friends back on earth. A little sad to read about it in the wake of Opportunity's demise, but such is life.
 I didn't really find a book that fit this category. Sigh!
I ran into two kinds of old friends on this list. First of all this was the first list that had books from PYR's new Kokila imprint on it. At BEA last year I had attended a great presentation by the Kokila team at the PYR offices during the Meet the Editors event. It was fun to see the titles we had gotten a sneak peak of on an actual frontlist. Two real Kokila standouts for me were Randy Ribay's tough and engaging The Patron Saints of Nothing, and Pablo Cartaya's infectious middle grade novel Each Tiny Spark. These books handily deliver on Kokila's vow "to centering stories from the margins with books that add nuance and depth to the way children and young adults see the world and their place in it." In terms of the next book in a store favorite series I nearly leapt out of my seat when I saw The Demon World, the followup to Sally Green's sensational Smoke Thieves. This was on Edelweiss. I do not have the ARC, not that I feel sorry for myself about that. One can never build enough character.
There were no terrible books on the list but there is a new scourge on Edelweiss. Reps have discovered that they can put gifs into their markups. I personally admit to finding them more of a distraction than a helpful selling tool. I put three of the least distracting ones from the current PYR Edelewess catalog below. Sorry for sharing.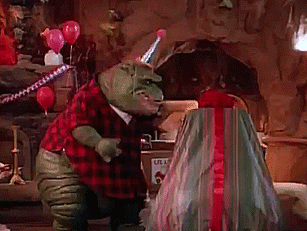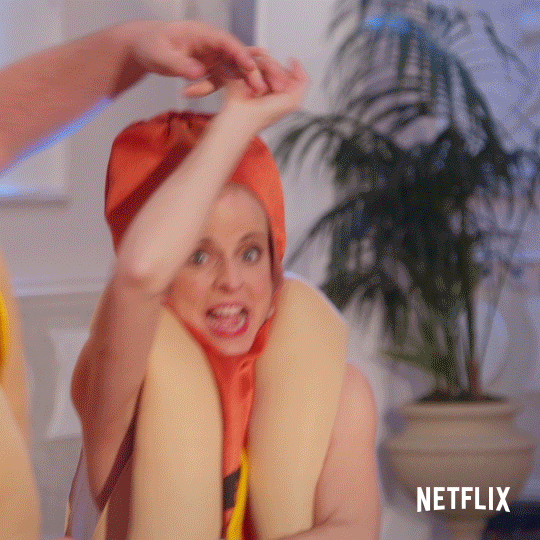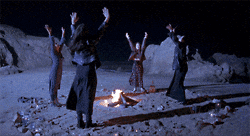 Well, there it is: the biannual Anatomy of a Frontlist.