This week, my ShelfTalker colleagues and I have all been sharing some last minute recommendation lists. I decided to highlight some books perfect for the reader who's up for a good challenge but isn't quite in that YA mindset just yet. We booksellers like to joke about all those precocious elementary school grandchildren "reading at a high school level" this time of year, but it feels like there have never been so many great books published specifically for the 10-14 age range, and that's a great thing. We don't have a special section for this category like some stores, but I do have a number of favorite titles to recommend. I think the books highlighted below (some new, some old) offer all the nuance, linguistic complexity, and rich worldbuilding of their upper YA counterparts, but are completely appealing and accessible to strong upper elementary and middle school readers.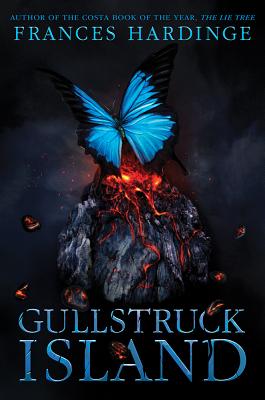 Gullstruck Island by Frances Hardinge. In this inventive story set in the Pacific islands, conspiracies, persecution, a terrifying dentist, sentient volcanoes, and the ferocious power of the natural world come together into one of the most satisfying fantasies I've read for kids. Originally published as middle grade in the US as The Lost Conspiracy and newly repackaged for YA (albeit with a cover change I don't love), this is a wonderful book for bridging the reading gap. As Cynthia mentioned in her middle grade post, certain books defy concise handselling, and this is one of them. I often just end up urging people to trust me on this one, and it usually works.
The Murderer's Ape by Jakob Wegelius.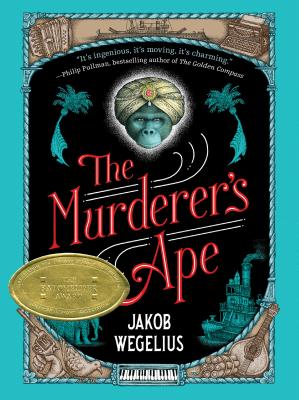 To save a ship captain framed for murder, engineer Sally Jones (a gorilla who can read and write) works with an accordion craftsman and a fado singer to unravel a sinister plot. Roaming from the coasts of Portugal to the opulent court of an Indian maharaja, this quirky tale offers international intrigue, terrific characters, and classic adventure in spades. It's admittedly an odd one that doesn't appeal every reader, but it has so much to offer for just the right ones!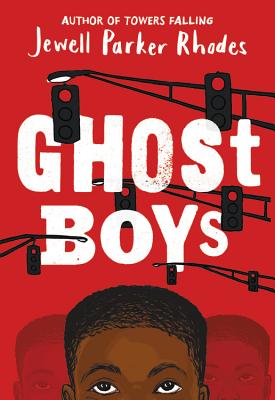 Ghost Boys by Jewell Parker Rhodes. This is the wrenching story of a black boy taken before his time, a boy who now joins a heartbreaking, ghostly chain linking all the way back to Emmett Till. Jewell Parker Rhodes once again trusts kids to handle the hard truths of the world, presenting the horror of this human crisis while holding onto the shining hope that, through empathy and friendship, we still have the ability to change our world. So many kids are engaging with topics of social justice right now, and this is an excellent book for readers not quite ready for Dear Martin and The Hate U Give. 
The Girl Who Circumnavigated Fairyland in a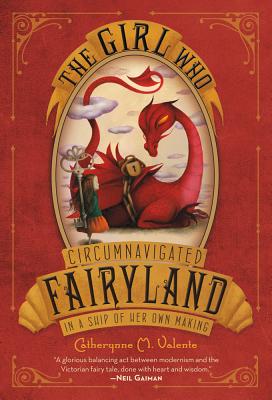 Ship of Her Own Making by Cathrynne M. Valente. Slyly winking at many of the greatest stories ever told, this remarkable novel deftly weaves hints of those familiar tales into a boldly original quest filled with exquisite language and a menacing and beguiling magic that's decidedly and joyously its own. It also introduces readers to the very best sidekick a literary adventurer could want: a wyverary, which is part wyvern / part library, of course!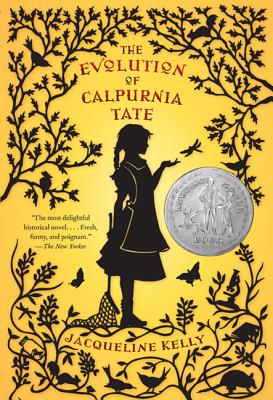 The Evolution of Calpurnia Tate by Jacqueline Kelly. Intrigued by the different grasshoppers inhabiting her backyard, 11-year-old Callie Vee finds herself suddenly enthralled by the natural world. Voracious in her newfound love of science, Callie launches into a summer of exploration that leads to many new discoveries, including what it means to be a girl in love with science in turn-of-the-century Texas. This is a wonderful book to recommend for everyone looking for STEM and STEAM related gift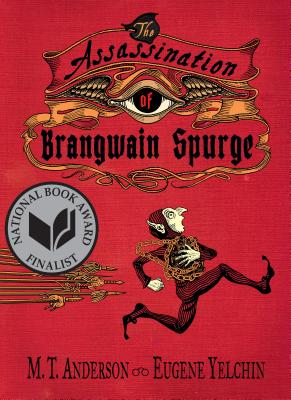 s.
The Assassination of Brangwain Spurge by M.T. Anderson and Eugene Yelchin. When elfin historian Brangwain Spurge catapults into the goblin kingdom, archivist Werfel rolls out the red carpet. But after centuries of enmity, the cultural exchange turns sour, forcing them to flee into a firestorm-ridden wilderness—where they finally begin to bond in this wildly entertaining cautionary tale. (ShelfTalker's Elizabeth Bluemle talked about that last one too, but it's a perfect book for this 10-14 age range and marries text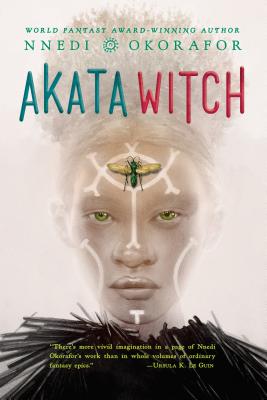 and art so brilliantly that I wanted to include it anyway.)
Akata Witch and Akata Warrior by Nnedi Okorafor. When visions of nuclear war awaken a magic Sunny never knew she had, she's pulled into the secret world of the Leopard Society, where she must prepare for battle to stop her vision from coming true. Rich imagery, distinctive world building, and a powerhouse protagonist coming into her own make this spellbinding duology a surefire hit, especially for readers aging out of Harry Potter and looking for their next great read.
I could go on and on! The best thing about the holidays is being able to talk about books like these with so many eager shoppers all day long. We're all heading into the final holiday stretch, so this will be the last ShelfTalker post of 2018. From our shelves to yours, happy holidays and happy reading!