Our ShelfTalker team of blogging elves is wrapping up our holiday posts with some book recommendations this week, highlighting our staff favorites and those titles that are selling especially well in our stores. I am claiming Middle Grade books as rapidly as I placed a post-it note on that gift fruitcake that arrived at the house from our insurance agent: " WARNING! THIS IS MINE! DO NOT EAT!!!" so that I alone could savor it, slice by slice, after these very long December days at the shop. For just like fruitcake, middle grade is my favorite treat. (Don't judge. There's a good metaphor to come, and if you don't like fruitcake, I think that you just haven't tried it lately.)

Just as every bite of raisins and candied fruit and gingery, delicious cake is different…. the middle grade section is packed full of reading diversity. Seemingly this section covers a small age group of customers in the children's department — usually just eight- to 11-year-old readers — but has the widest variety in topic, lexile level, format and length. It's also the home of book series in which (unlike early chapter or *most* picture book formats) fictional characters age and grow up through the volumes alongside their young readers. This is the section in which independent readers are made, personal taste and choice in books is encouraged, and in which lifelong relationships with beloved characters are selected by the readers themselves. In a store full of books that I personally select, this is the one that I (selfishly) would spend just a bit more of my bookselling time, talking books with young readers.
As in every holiday season, the staff at 4 Kids selected a "Top Ten" list of middle grade recommendations, based on those books we enjoyed handselling the most this year. Not surprisingly, some of those titles are our bestsellers this December, benefiting from both staff familiarity and enthusiasm AND a huge stack of each title, prominently displayed in the center of that section. Here's some of our list this year, all of which celebrate the themes of friendship and belonging, that most precious currency of middle grade years: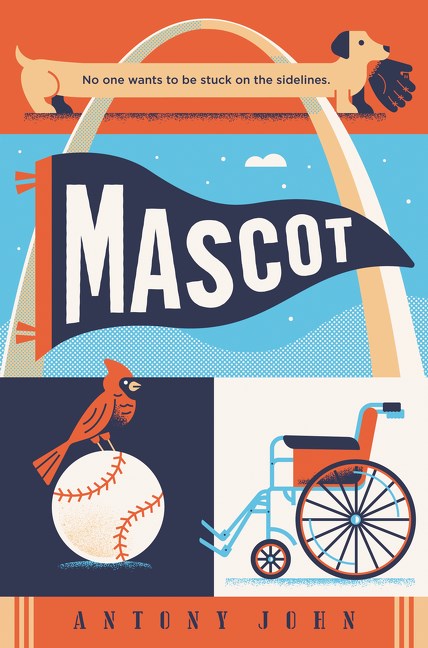 How do friendships change after a devastating accident leaves one young baseball player grieving the loss of his father, and facing a personal lifetime confinement in a wheelchair? One of the very best qualities of middle grade fiction is its openness to reinvention and bravery in the face of enormous odds. We have continued to sell MASCOT so well since its August release that it was an easy pick for our Top Ten list. There is much here to offer to young athletes as inspirational and entertaining reading, but this is a book we have also sold to fans of WONDER as a heroic story of one boy dealing with disability in very real terms.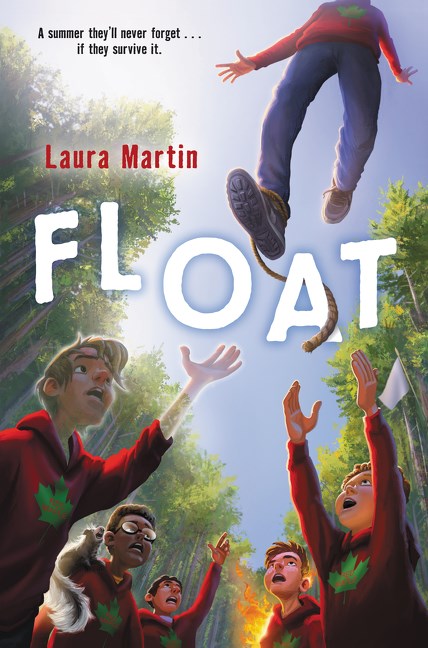 Also facing rather enormous (and superhuman) odds, young Emerson is sent off to a government-mandated summer camp with other RISK kids (Reoccurring Incidents of the Strange Kind) because he floats. That is, he literally floats off the ground without his weighted vest and shoes to keep him safe — and preventing him from regular childhood experiences. At camp, he is surrounded by other RISK kids, all of whom are dealing with strange physical abilities that they can't control. Their friendships, however, become their strongest superpower, as they find ways to support each other during a summer of adventure. Local author (and favorite customer) Laura Martin led our list of middle grade faves last year with her ARC OF EXTINCTION series, and we're thrilled both her school presentation style AND her incredible work ethic (book #4, HOAX FOR HIRE, is due out in 2019). FLOAT has literally flown off our shelves this fall.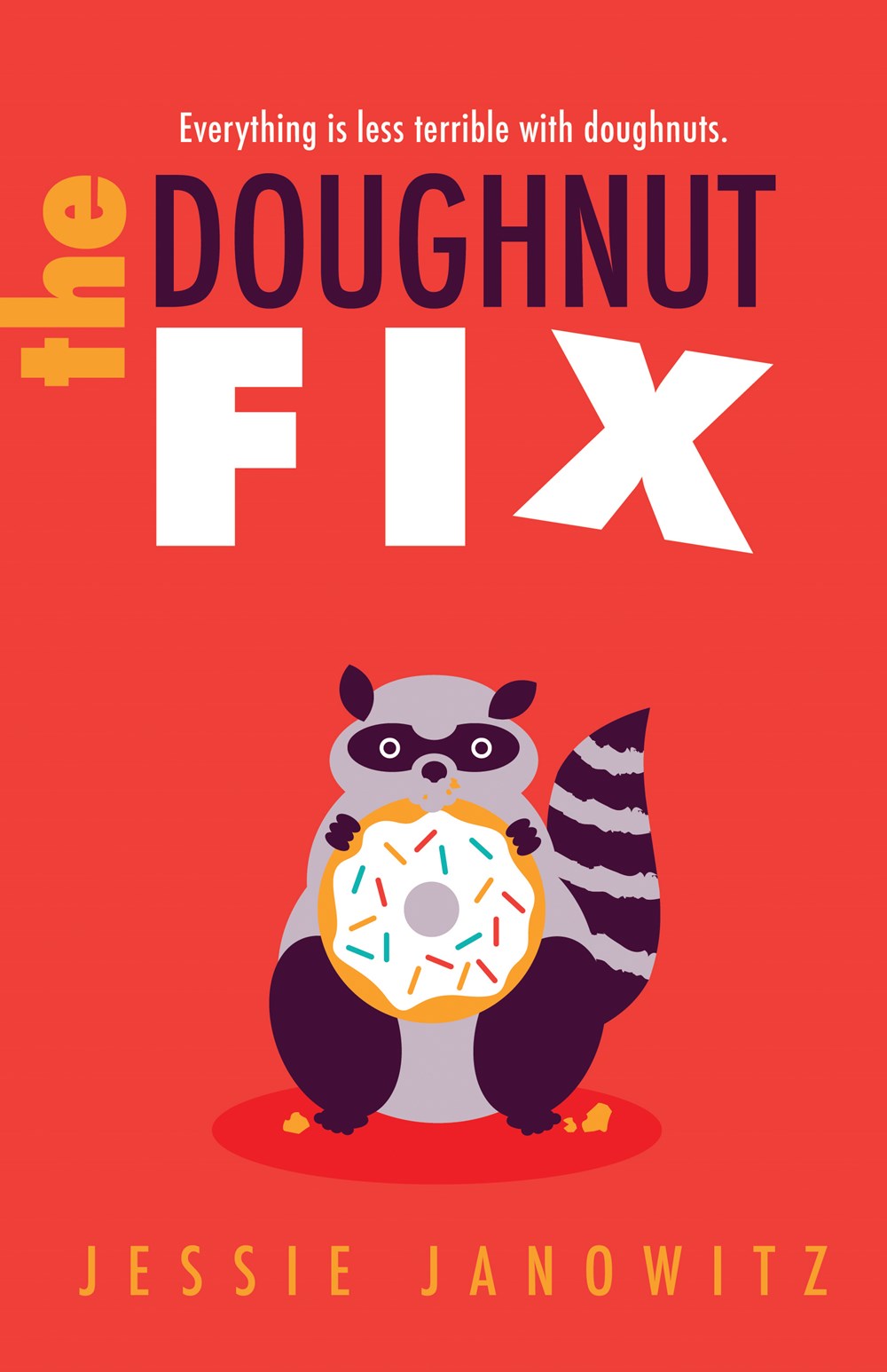 Debut author Jessie Janowitz provided just the perfect carb-laden funny book for our list (and the cover is delicious) about Tristan, sentenced by his family's move to life in boring Petersville… the town with one road and no restaurants. With the help of his new friend Josh and the local library (!!!), Tristan endeavors to bring the town's once-famous chocolate cream doughnuts back into production. Part business start-up guide, part foodie story, THE DOUGHNUT FIX is told by a charmingly ambitious narrator. (And maybe in the next volume, Tristan can return to make fruitcake.)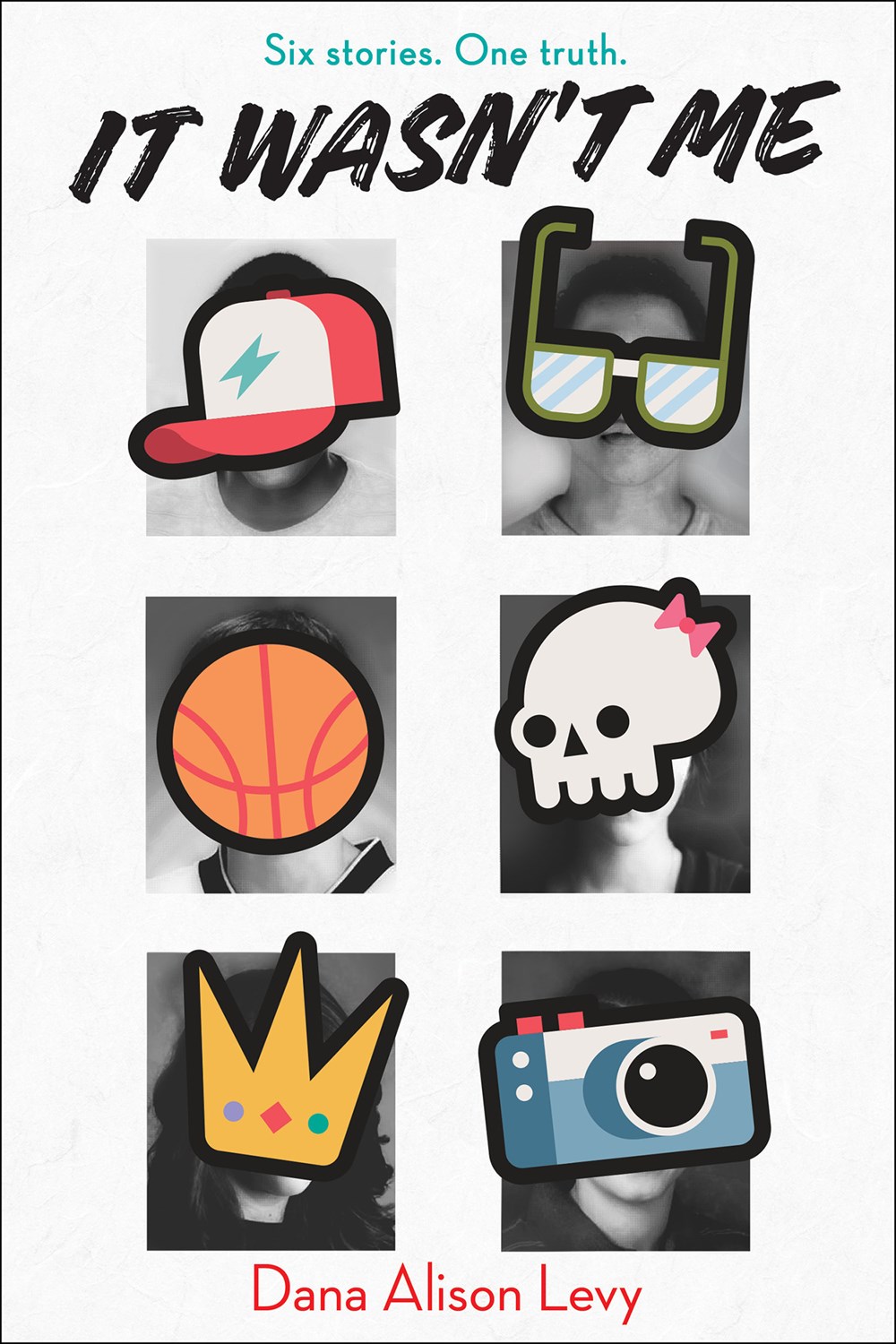 I desperately want to resist the trite sales pitch phrase "Breakfast Club for Middle Grade" in describing IT WASN'T ME by Dana Alison Levy, because while that quick sound bite sells the book easily to adults, this is truly a book that deserves to be discovered by kids themselves, without the '80s movie reference. There is a timeless quality, though, to the story of six kids who are identified by each other by their "type," learning to look past those labels to see other kids who struggle with all the same issues of middle school. Just like middle school, the characters are alternately very funny, sharply cruel, and achingly lonely, often in the very same scene. Kudos, too, to this cover design, with its nongender-specific design, attracting both boy and girl browsers in the store.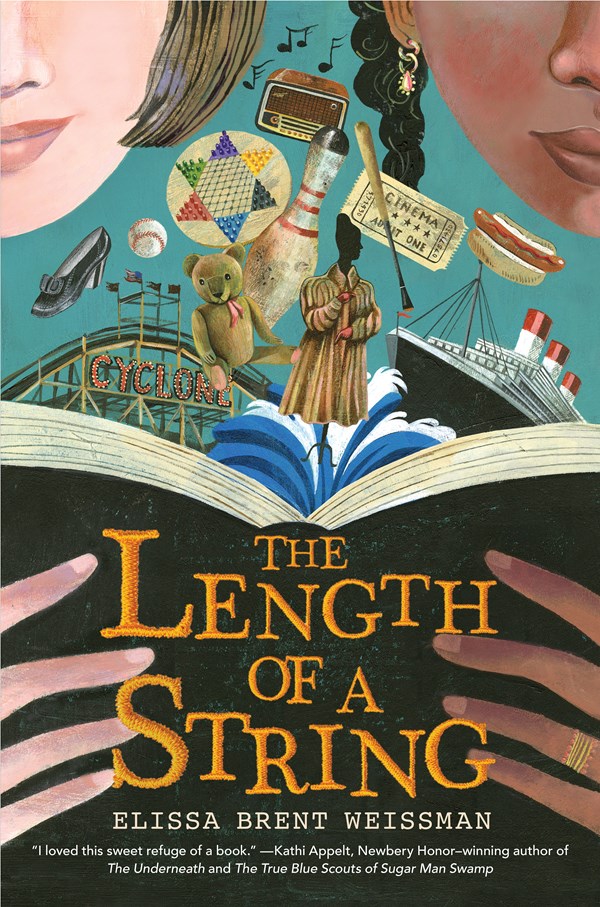 There are so many plot elements to use to draw a reader into the story of Imani in Elissa Brent Weissman's THE LENGTH OF A STRING that it's sometimes difficult to be concise when handselling this title. What I have observed my staff do, however, is to just choose one: the story of an adoptive child searching for roots, the WWII diary of her Jewish grandmother escaping the Holocaust, or the perspective of a child of color in a community where she is different — and each piece is compelling enough to send this book home in the customer's bag. While it's not unusual for our staff to pull a spring title forward to the December bestseller list, I expect to see this one on our backlist bestsellers for seasons to come.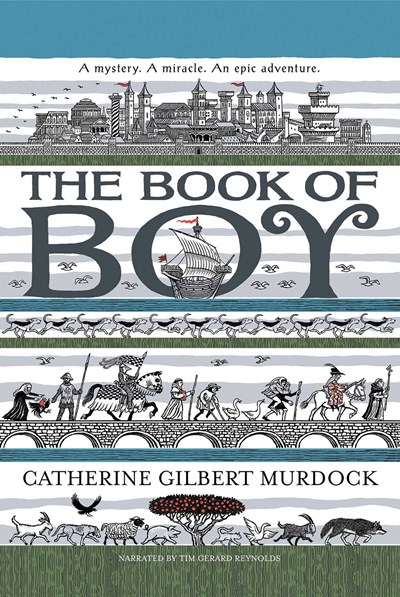 This remarkable book has continued to stay on our staff pick list since its publication early this year, and  while both its unusual characters and medieval setting are easy to promote, the appeal of this story lies in Boy's quest itself. Middle grade readers are drawn to the story of a character who doesn't fit in and is mocked, bullied and abused (surely the nightmare of every middle school year) while bravely undertaking a journey filled with risk and adventure, in hopes of becoming whole. The journey, however, comes with dangerous enemies created by the theft of precious relics, creating a fascinating tale of good and evil in a faraway time and place. THE BOOK OF BOY is a darker fairy tale for the late night reader, with characters who linger just on the edge of the reader's dreams.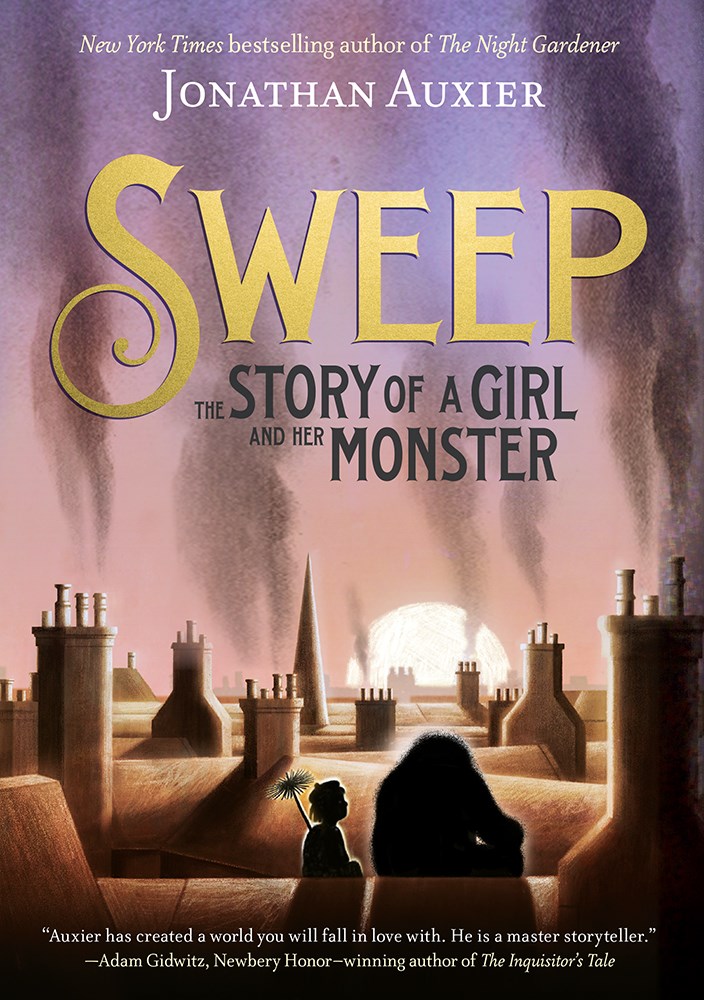 Set in the rooftops and chimneys above 19th-century London, Jonathon Auxier's SWEEP: THE STORY OF A GIRL AND HER MONSTER is all the things that magical middle grade can be. A plucky, smart, resourceful main character, her devoted "monster" companion, and a harsh, unkind world in which the two must rely on each other to survive strikes the sweet spot of great middle grade books. Readers who are facing their own challenges in school, sports, and the ever-shifting social circles of middle grades identify with the strength these characters need to survive, but also the courage it takes to be a best friend and ally in good times and bad.
Oh, there are so many more great books in this section…. I would love to hear your middle grade bestsellers this month — as well as your recipes for fruitcake.