This week, we ShelfTalker bloggers are each talking about great sellers in our stores and last-minute recommendations. Yesterday, Leslie Hawkins shared baby books perfect for tucking into stockings. Come back for Cynthia, Kenny, and Meghan's posts the rest of the week!
————
We're in it now, people! This hair-raising, full-bore run up to December 24, in which we try to anticipate every conceivable kind of book people will come in looking for. This means a ridiculous amount of goggle-eyed ordering, one eye on past literary loves and the other on the brilliant editions in the current cultural swim. We know books like Michelle Obama's Becoming and Samin Nosrat's Salt, Fat, Acid, Heat and Jill Lepore's These Truths are going to fly off the shelves, but that's just the tip of the holiday iceberg.

We beef up certain sections and particular books that see major action this time of year: poetry, hardcover classics, boxed sets, gorgeous cookbooks, travel, and coffee-table books, pop-up books, sports books, and humor. We know we'll need tons of crossword puzzle books, Mad Libs, Ripley's Believe It or Not, Guinness Book of World Records, books of facts for inquisitive 7-9-year-olds, various types of almanacs, and anything new and funny that the Onion, Jon Stewart, or Stephen Colbert has created. We stock up on our staff's personal handselling favorites, and try to make sure we haven't overlooked any categories.
Local books always do well at holiday time, and this year we have so many great ones! Our bestsellers: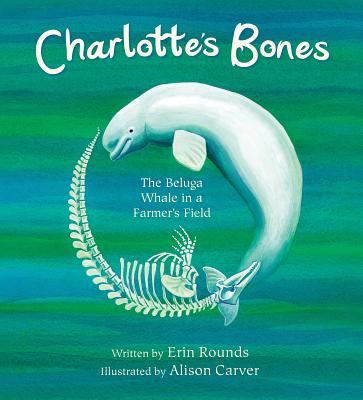 Charlotte's Bones: The Beluga Whale in a Farmer's Field by Erin Rounds, illustrated by Alison Carver. Kids love this true story of a whale whose bones were found in a local field. This is a beautifully done book from Tilbury House.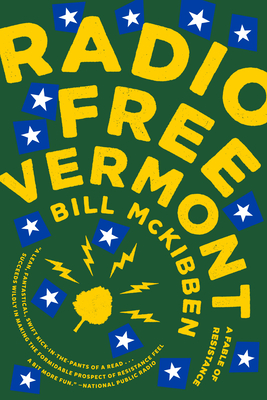 Environmentalist Bill McKibben wasn't previously known for humorous writing, but Radio Free Vermont is a delightful, hilarious novel (for adults, and older teens would enjoy it, too) and a love letter to everything that's unique and worth fighting to preserve in local communities. This is now in paperback, and we have to restock it practically daily!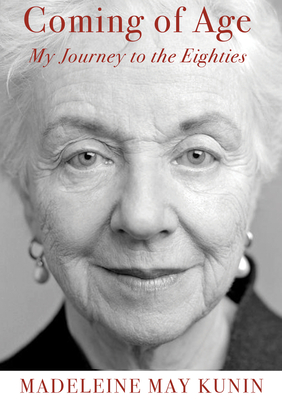 What surprised us most about the former VT Governor's recent memoir is how open she allows herself to be. Always an articulate speaker, Gov. Kunin turns out to be a true writer and poet in Coming of Age: My Journey to the Eighties, showing a warmth and honesty about this third chapter of her life, post-politics. It's a wonderful little book from the wonderful small, independent Green Writers Press.


Another small house, Peter E. Randall, published a book by business entrepreneur Larry Sudbay, with illustrations by Steven Kellogg. The Best is Yet to Be: A Collection of Inspirational Stories, Illustrations, and Quotations gathers together Sudbay's favorite inspiring anecdotes gathered over decades, all with color art by beloved artist Kellogg. This is another one on constant re-order.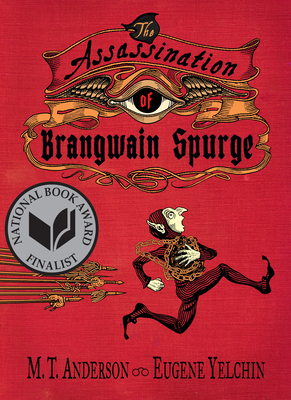 Aren't we lucky to claim M.T. Anderson as a Vermonter (at least part-time)?! The Assassination of Brangwain Spurge, gloriously written by Anderson and gleefully illustrated by Eugene Yelchin, was a National Book Award finalist and deserves every accolade. In addition to being a fabulous adventure tale, it's also a brilliant, satirical dissection of politics, discrimination, and historical accuracy. Take a look at the many starred reviews—you will be wowed. Better yet, just pick up a copy and read the first page. You'll be hooked.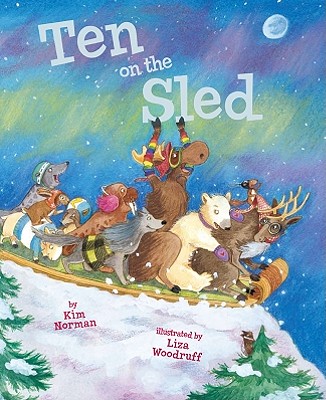 This last VT bestseller isn't from 2018, and it sells throughout the year, but this holiday season has seen a big surge in sales, in hardcover and board book, of Kim Norman's Ten on the Sled, illustrated by Vermont artist (and Flying Pig bookseller!) Liza Woodruff. You may know this rollicking read-aloud for its rhymes and comic visual action, but look more closely at the illustrations to discover a little subplot for each animal. Such a cheery winter picture book!
As for holiday books, we have a lot of favorites, but slightly-off-the-beaten-path Christmas bestsellers include Bonny Becker and David Small's recently revived (thanks, Nancy Pearl and Two Lions!) and longtime Flying Pig funny favorite, A Christmas Crocodile, Dylan Thomas's beautiful A Child's Christmas in Wales (the David R. Godine version illustrated by Edward Ardizzone, though we also love the New Directions edition), and the utterly charming A Unicorn Named Sparkle's First Christmas by Amy Young (FSG).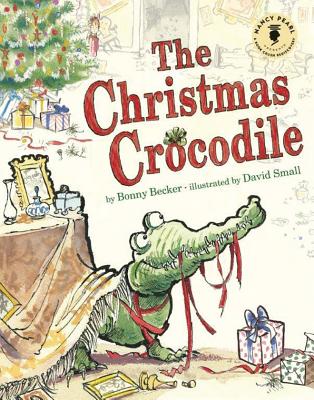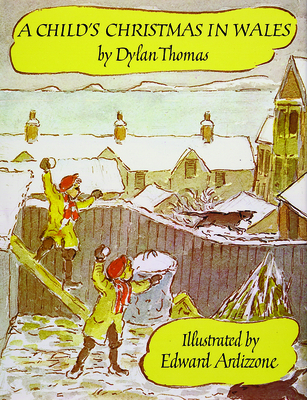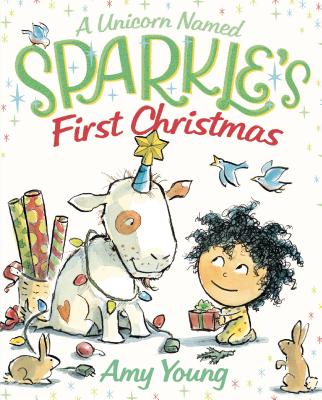 And our surprise Christmas bestseller this year? Emmet Otter's Jug-Band Christmas, the Russell Hoban and Lillian Hoban 1971 classic, which Jim Henson turned into a movie some years later. The story is a down-home version of "The Gift of the Magi," and we love that Doubleday brought it back into print in 2017!