In the footsteps of my fellow ShelfTalker bloggers this week, I bring you: Bookstore Bingo, the BookPeople Edition! Some stories are my own, others have been collected from other BookPeople colleagues, but they all happened in our store (well, except for the extra credit square).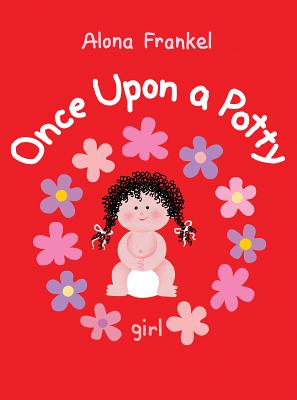 The most obvious result of my informal survey was that it's not just Cynthia's store. The bathroom is really where it's at.
The Once Upon a Potty Routine:
Has anyone seen the bathroom? Where, oh where's the bathroom? You must have a bathroom. May I show you to the bathroom? Why, of course we have a bathroom. You have to have a bathroom! Do you have a bathroom?
Why, yes, we do!
Overheard in the stacks:
In the adult classics section: Wait, so who translated Shakespeare?
By the toy baskets on the stairs: "Mommy, I want THIS! What is it?"

Mom: Oh look! There's a biography about Beatrix Potter. Daughter: Who's that? Mom: She's the one who wrote all those Beatrix Potter books. Daughter: Oh yeah, her!
From the storytime amphitheater as I was shelving: Honey, don't stomp on the books. This isn't the LIBRARY!  
Not the book they were looking for:
As I was working in the teen section, right before Fifty Shades of Gray was really on my bookselling radar:
Customer: I saw on your website you have Shades of Gray. Me: Oh yes, that's a great book (I hand them Between Shades of Gray by Ruta Sepetys). Customer (several minutes later, sheepishly): Ummm… Are you sure this is the right one?

Most abrupt phone call:
(Over the phone, child's voice):
Do you carry joke books?
Yes, we do. Are you looking for a specific one?
BUTT! (hangs up)
Because it never hurts to ask:
Do you have any signed books by Shel Silverstein? No, but wouldn't that be nice!
So I'm looking for a book. I can't remember anything about the title or cover or theme, but it's about 1" thick, 6.5" wide, and 9" tall. Can you find it for me? Hmmmm…
(Over the phone): "Ma'am, what day of the week was it on [insert random date from decades ago]?" Well, I'm not really sure, but I'm happy to Google it for you!
"If you need a place to publish your third book, I'd happily publish it for you." —Spoken by a 10-year-old entrepreneur to an author at our summer writing workshops. He proceeded to promote his brand new publishing website and gave the author what she said was one of the most professional pitches of her career.
Most frequently garbled queries:
Do you have any Dr. Zeus?
Do you have that book, How to Kill a Mockingbird?
Extra Credit from the Archives:
And finally, this one comes from children's bookseller Merrilee Wilkerson, who just celebrated her 24th year at BookPeople. Before that she worked at Waldenbooks. So she pulled a gem from the archives for resolving any stubborn bingo battles:
Do you have Clan of the Care Bears? (Referring to Clan of the Cave Bear)


So how did you do? Can you match one square from each bookseller's bingo blog for the win? Catch the previous posts in the series here: Part 1 from Elizabeth, Part 2 from Leslie, Part 3 from Cynthia, Part 4 from Kenny.