Every Wednesday we have story hour at 11. I seldom work on Wednesday, so when I do I feel like a little kid who's being read to. I marvel at the job JP does. She thoughtfully chooses her books several days before and is ready at 10:45 for the first kids to come in the door.
I don't get much work done when JP has story hour. Yesterday was no exception. It was bitterly cold here and we only had three little girls. But JP read as if the store was full. All I heard were giggles. Peals of giggles from these sweet little ones as JP read. This reminds me that books can be a wonderful way to share happiness in a group. It seemed that when one little girl would start to giggle just a tiny bit, another would join in slowly and within momen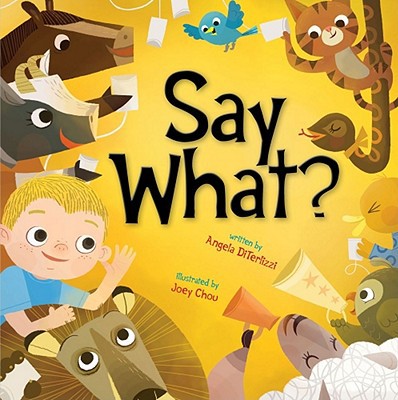 ts all of them were practically convulsed with joy.
JP started off with Say What? and her reading was spot-on perfect. The girls loved the sounds of the book. Their favorite line seemed to be: When a duck says QUACK, does he really mean Snack? That just about had the kids hyperventilating, they were laughing so hard.
The second book was Tiger in the Snow! which is out of print. But if you have a chance to get it out from your library, do. The girls were loving it so much, JP almost read it twice. There was something funny about a tiger in the snow and getting all his friends to join him. On the coldest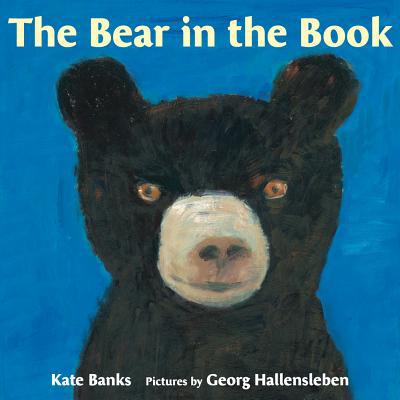 day of the year, this seemed like a great choice.
JP, whose sense of rhythm for story hour is impeccable, ended with the more gentle The Bear in the Book. The kids learned about hibernation as the boy in the story gets read to at night. What I loved about hearing this story read aloud was the total silence during the reading. The giggling girls were transfixed and hanging on every word.
When JP's chosen books were read, she let each girl pick out a book to read and all of them wanted to hear Say What? again. And if that's not high praise, I'm not sure what else is.