Last week I wrote a Mock Caldecott post, so it's only fair to have a Mock Newbery one, as well. This is always harder for me because, well, it just is. But I will soldier on and make some predictions.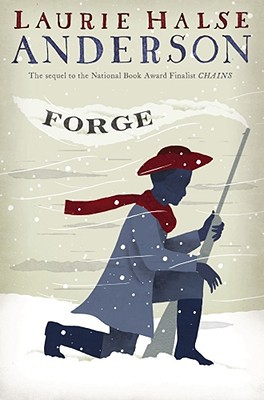 (Elizabeth also plans to post her Newbery and Caldecott thoughts soon.)
The winner is, or should be (in my opinion, of course): Forge by Laurie Halse Anderson. I think she should have won for Chains (or at least gotten an Honor). This series is outstanding and it's historical fiction at its best.
The honorees:
– The Keeper by Kathi Appelt
– Zora and Me by Victoria Bond and T.R. Simon
– One Crazy Summer by Rita Williams-Garcia
– Touch Blue by Cynthia Lord
– The Dreamer by Pam Muñoz Ryan
– Countdown by Deborah Wiles
Who do you think will win? What book is your favorite that you'd love to see win? As always, I'll have a post-award post where I mention the person who got the most right – that person will get the coveted ShelfTalker Shout Out.