As we plunge into the last few months of planning for the 11th annual Texas Teen Book Festival, we're working on finalizing all the details for our move to the campus of Southwestern University up in Georgetown, Tex. Although we've loved our time at St. Edwards University, construction has sent us up north, and it's been really fun for me personally to get to know Georgetown a little bit more. With a beautiful campus and terrific facilities, Southwestern University has proven a really promising partner, but we're also excited to spread our wings north of the city and maybe expand the festival's outreach to some new school districts and some new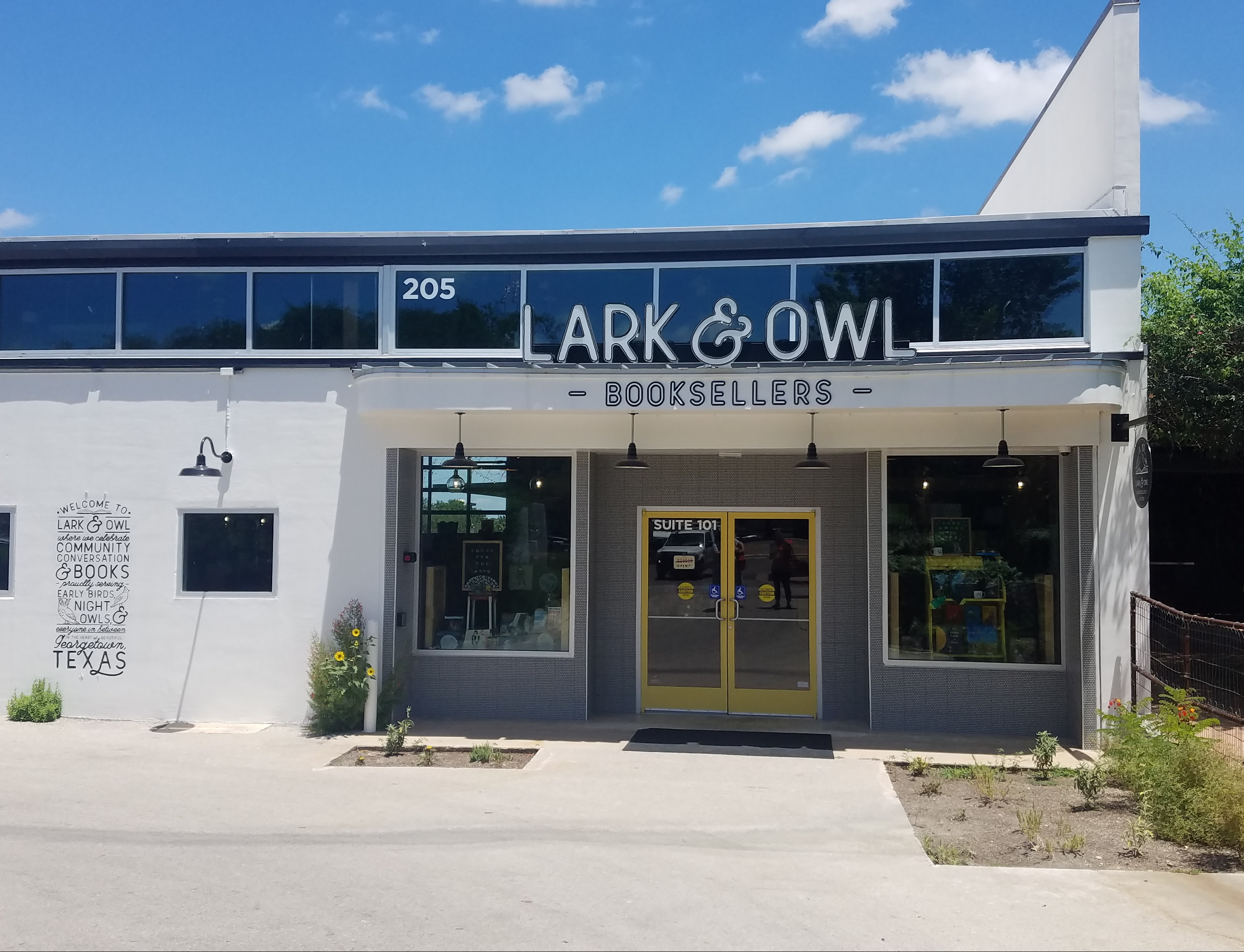 readers. Surprisingly accessible from Austin, Georgetown offers a charming small-town feel but also has a lot to offer in its cheerful downtown—including Lark & Owl, a brand-new indie bookstore that opened its doors at the end of April.
Founded by a team of 10 women led by general manager Jane Estes, the store's name comes from the split between the chipper morning larks and wakeful night owls in the group. As Jane tells it, "After our children were past toddler age, we thought we'd have more time for bookclub, but that didn't prove to be true. So whenever I'd run into a book club friend, we'd talk about what we were reading. So, I knew people still wanted to talk about books." With hours and programming designed to serve all types of busy shoppers, the store clearly strives to offer something for everyone, no matter their schedules—from morning storytimes for families to evening cocktails (on draft!) for an older audience.

I got a quick sneak peek of the store a couple months ago along with some of my BookPeople colleagues, but the doors weren't yet open. I stopped back in today while I was in Georgetown to see it all in action. With customers browsing the stacks or sipping coffees and piles of newly arrived books piled on the backroom desk, the store was filled with a warm, bustling energy. It sounds like the community has welcomed them with open arms and the booksellers are starting to figure out what their readers are looking for.
Jane tells me that sci-fi fans have been seen doing "happy dances" after finding gems on the shelves; that more than a few parents have dozed off in the children's loft as children contentedly read by their sides; and that poetry's been unexpectedly flying off the shelves, prompting an expanded slate of programming. They already have a number of regulars, including two toddlers who arrive weekly and just might be destined to get married (according to their mothers). And they've hit two big milestones for any store, recently hosting their first big event with Delia Owens and deftly responding to their first complaint by affixing cheeky warnings to gift lines that might offend.
I'm so excited to see such a big team of creative booksellers join the Texas indie community. I highly encourage you to get to the store to see it for yourself. In the meantime, here's a quick photo tour. As Jane reflected today, "There is much joy in a bookstore." And taking a look at what they've done so far, I think that sentiment shows.
Kids can dive into a perfect storytime corner with a mini photo wall.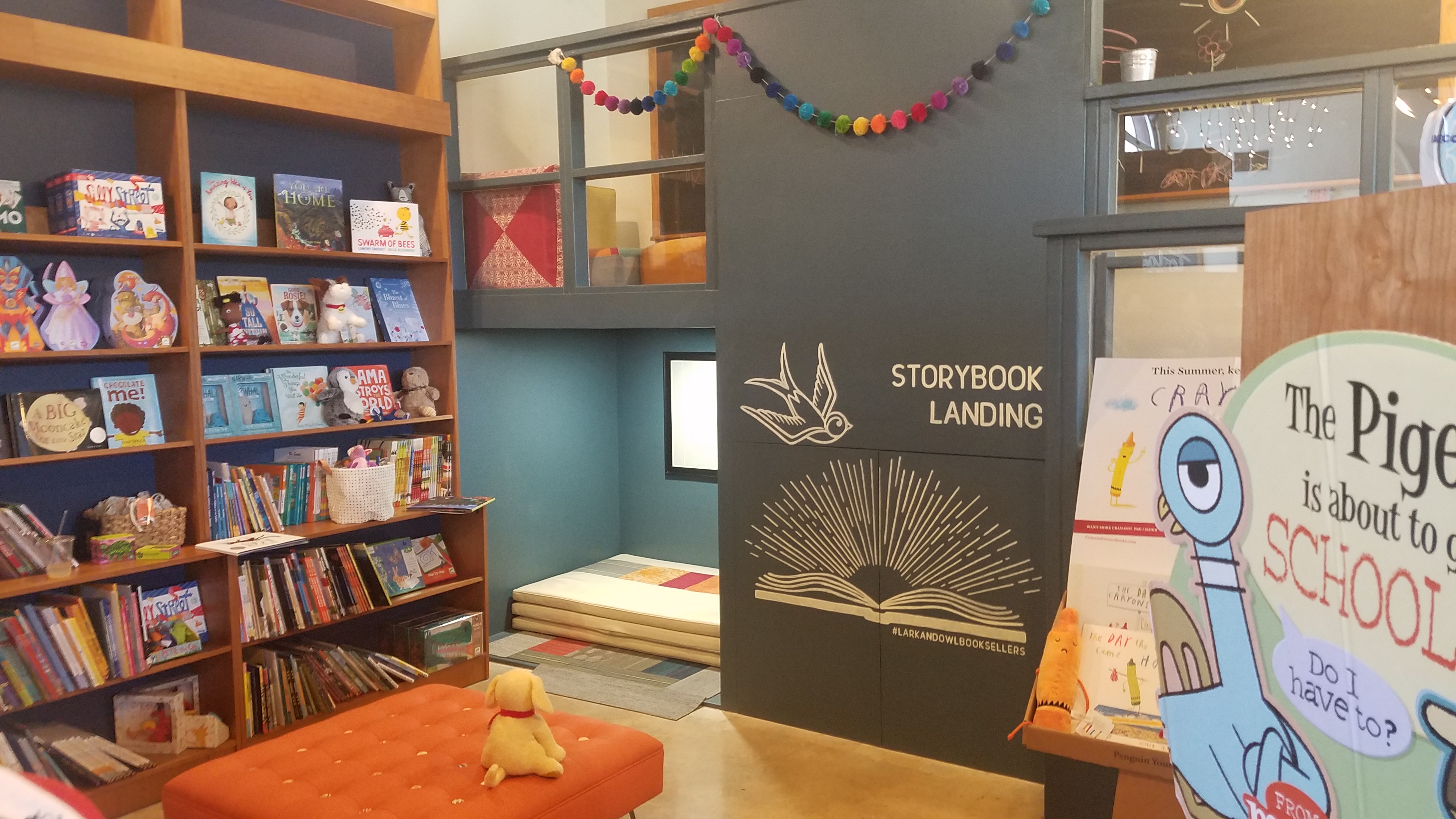 Clever tags assuage customer complaints.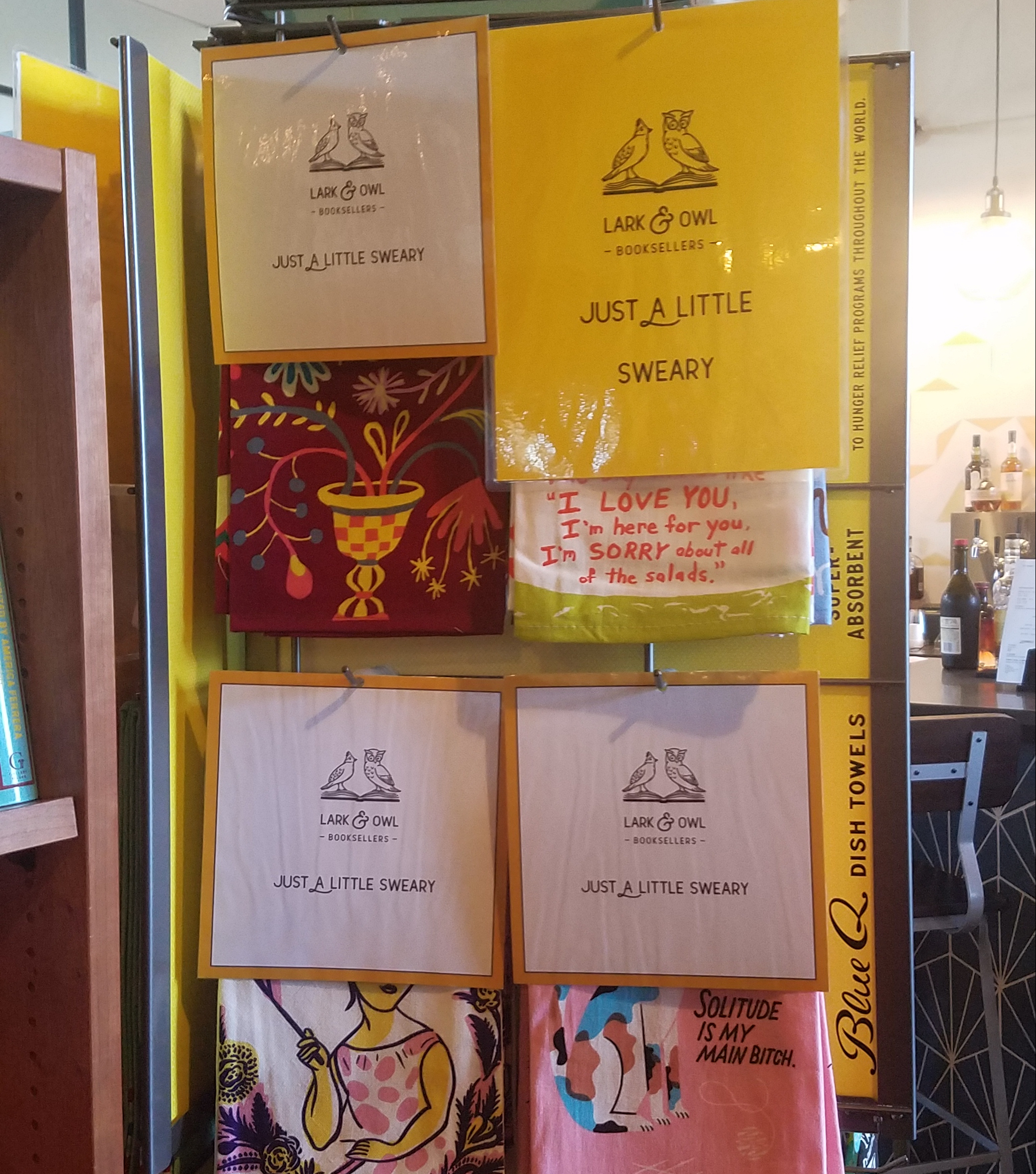 Eye-catching displays and design elements incorporate repurposed materials and pieces from local artisans throughout the space.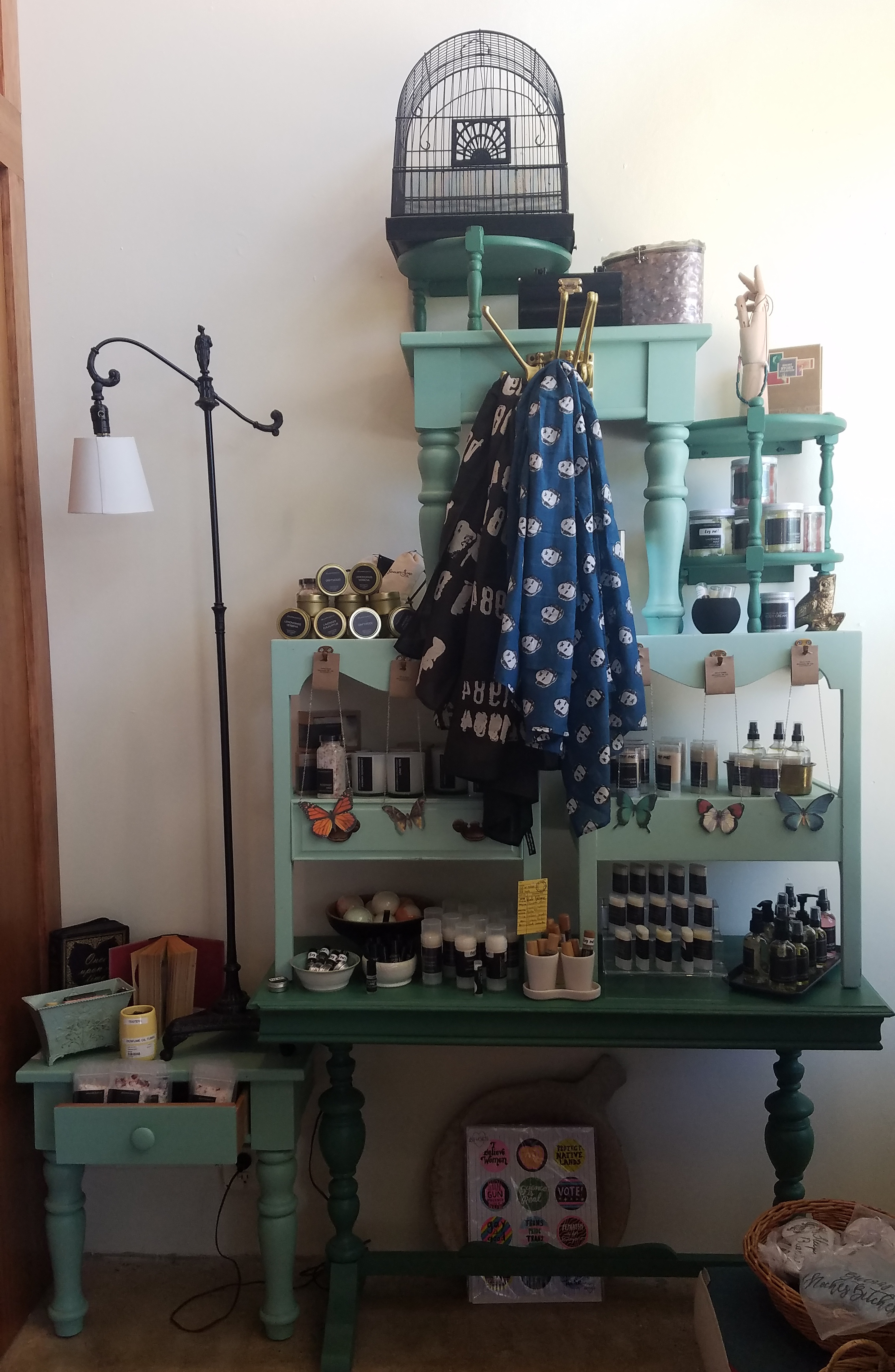 Customers can grab coffee during the day or drinks at night (and bistro food soon!) from the bar area.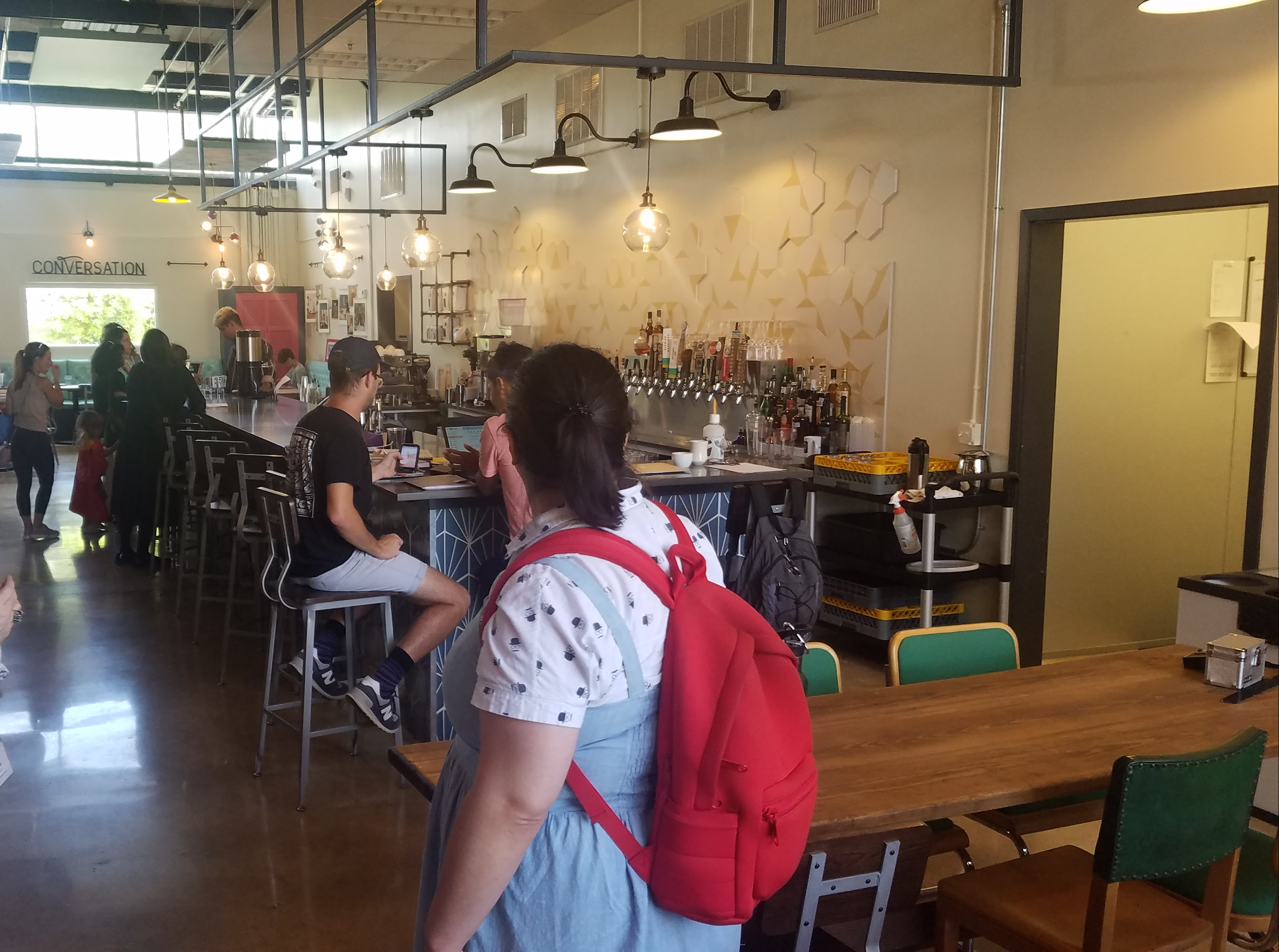 They offer great merch, including these tumblers are the perfect size and also keep contents hot or cold as needed. The whole BookPeople contingent purchased them on our first visit.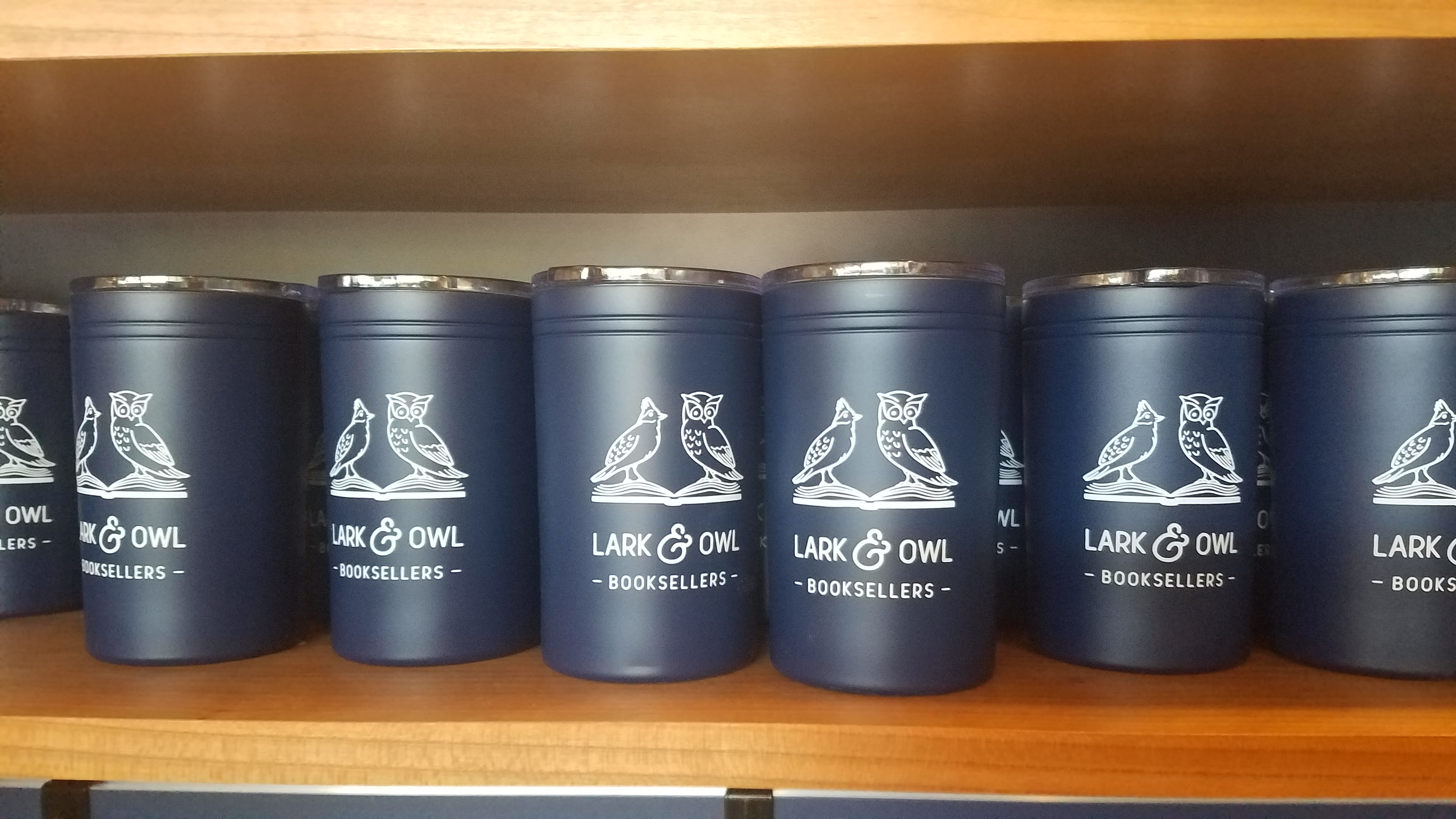 Shopping carts have been cleverly repurposed from the farmer's market that used to occupy the space.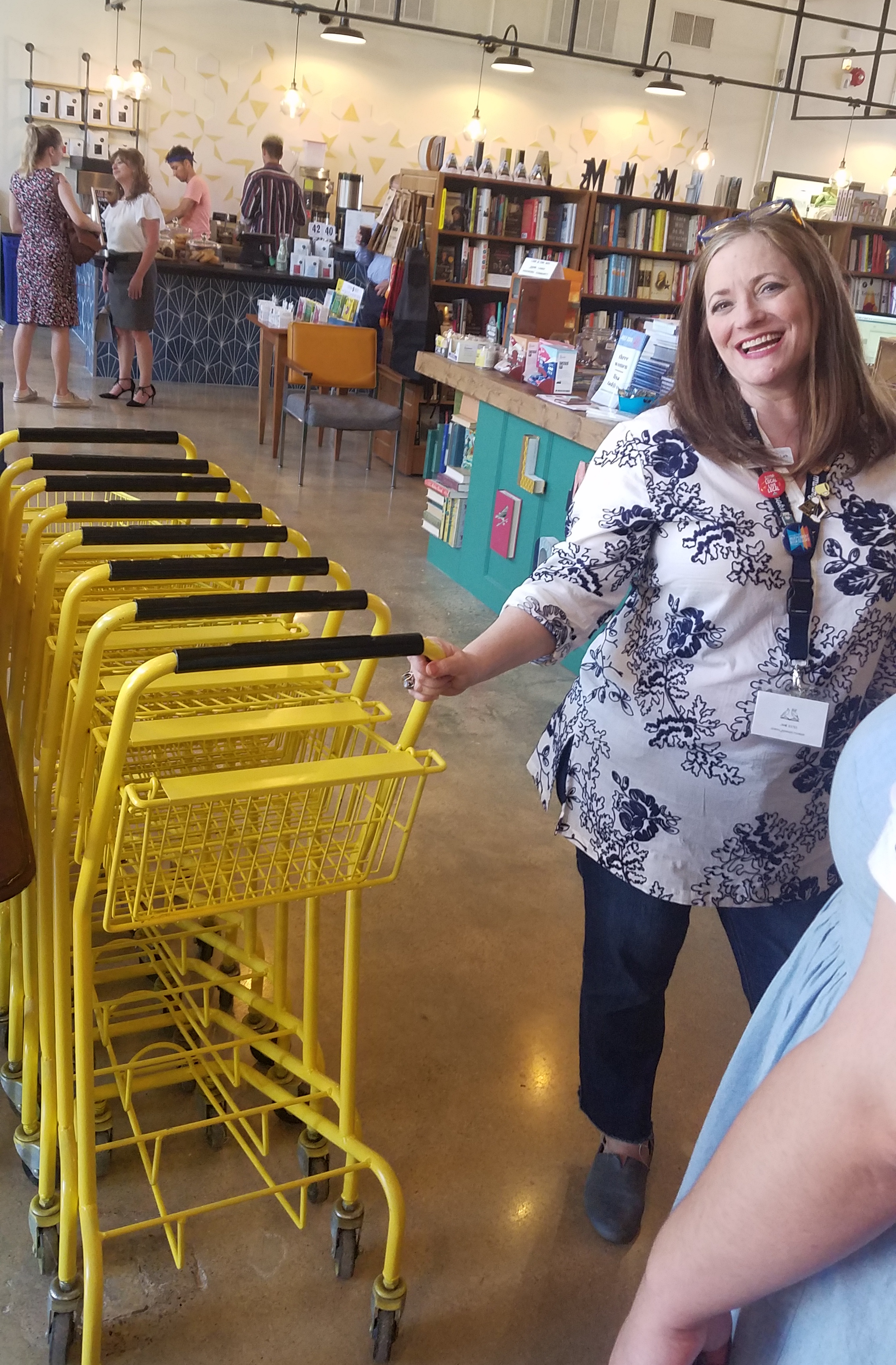 And before you go, make sure to strike a pose in front of the store's signature instagram wall!