A recent field trip made by two kindergarten classes to DDG embodied the principle that sharing the love of reading in person is the best means of nurturing a new generation of readers. We had the opportunity to arrange a second field trip to the store, this time for a class of middle schoolers. I was approached by Patty Veayo, the Alternative Learning teacher of Mt. Blue Middle School. What is alternative learning? Patty teaches the core curriculum classes to a group of students who are temperamentally not suited for a traditional, sit down for long periods of time, classroom.

Patty is a teacher I work with regularly. Her group had done a great job with books this year and Patty asked if I would open the store early so that she could bring the kids over to each pick out a book. That was not a tough question to answer in the affirmative. The group came to the store this Monday. Here is a photo of Patty and some of the students who came.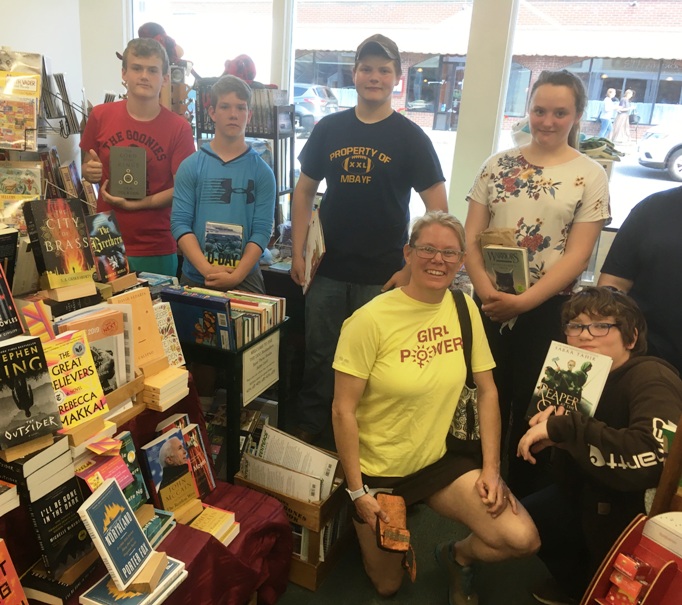 The kids were a rambunctious delight at the store. Boundaries were tested and defined with practiced vigor and good will.


Student A: (Holding up a copy of the Walking Dead Volume 1 Compendium) I found my book, Ms. Veayo!
Patty: That thing is enormous. What's the price?
Kenny: (adopting my bearer of bad news mien) It's $59.99.
Patty: That is not happening.
Student A: You said we could have whatever book we wanted.
Patty: You can but I am not getting a $60 book.
Student B: (Holding up the single-volume edition of The Lord of the Rings) Can I have this one, Ms. Veayo?
Patty: You certainly can.
Student B:  But it's $30.
Patty: That's fine.
Student B: Great.
Later on I asked the kids to finish the sentence "Books are…"
Student C: Great
Student D : Nice
Student E: Lit
Student F:  Imaginable. They fill up your brain with information and knowledge.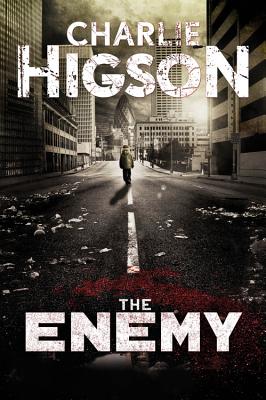 Finally I asked them which book or series they would recommend to a friend.
Student C:  Maze Runner
Student D:  Fifth Wave
Student E: Amulet
Student F: Warriors
Student G:  The Enemy
Kenny: Great choices!
Which was true, both as to their choices and the field trip itself. In fact I would recommend it to a friend. Nothing reinforces the value of reading in school more than sharing it outside school. Everyone in the book world has a special stake in seeing the pool of engaged young readers grow. The two recent field trips to our bookstore were robustly wonderful and gestalt. To quote Vera Williams's baby, "More, more. more."