I got an unusual, bittersweet but wonderful phone call six weeks ago from a kindergarten teacher at Rumford Elementary. Rumford is a mill town about 40 minutes from Farmington. Rumford Elementary has two kindergarten classes with a total of 48 students. It turns out that the teacher had been curious to know how many of the children had ever been to a bookstore. The answer turned out  to be none.
She had called me in the hopes of rectifying that sad fact and we arranged for an official field trip to our bookstore. Friday, May 17th was a rainy day and we were excited to see a yellow school bus appear in front of DDG.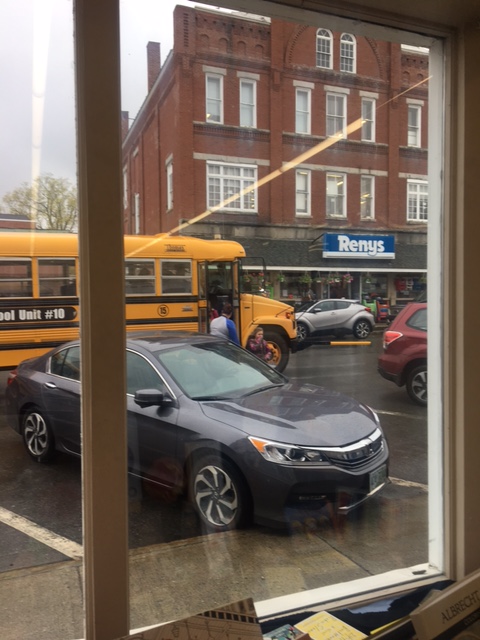 Once all the kids, parents and teachers were inside the store, Karin and I gave them a big tour.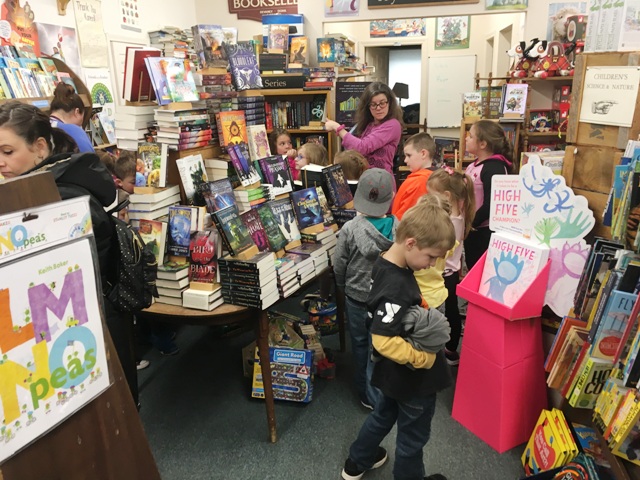 Our next activity was story time warmup, which is a kind of literary calisthenics routine to get everyone's wiggles out. Below you can see Karin demonstrating her John Travolta move.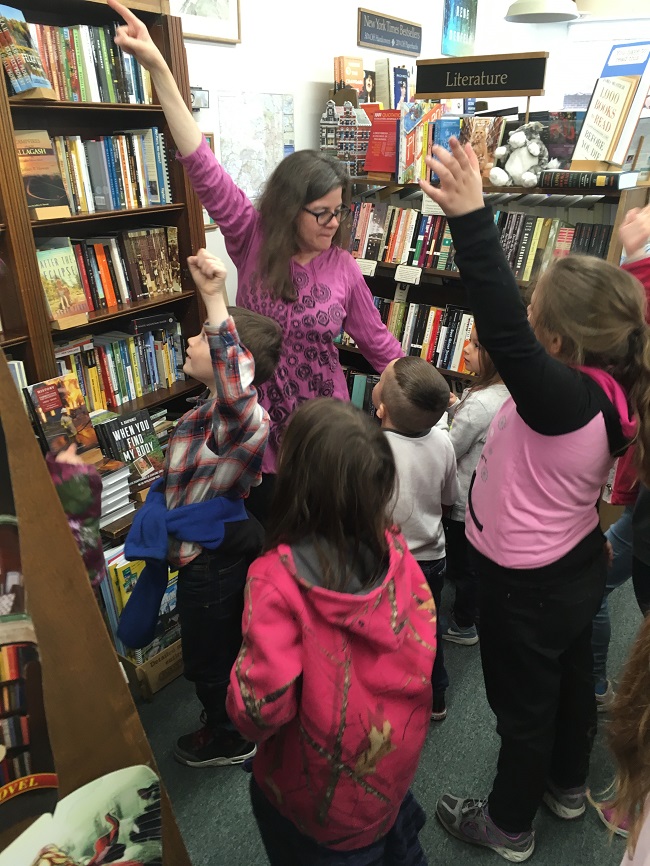 After that it was time to share some DDG read-aloud favorites. Karin started things out with Great, Now We've Got Barbarians!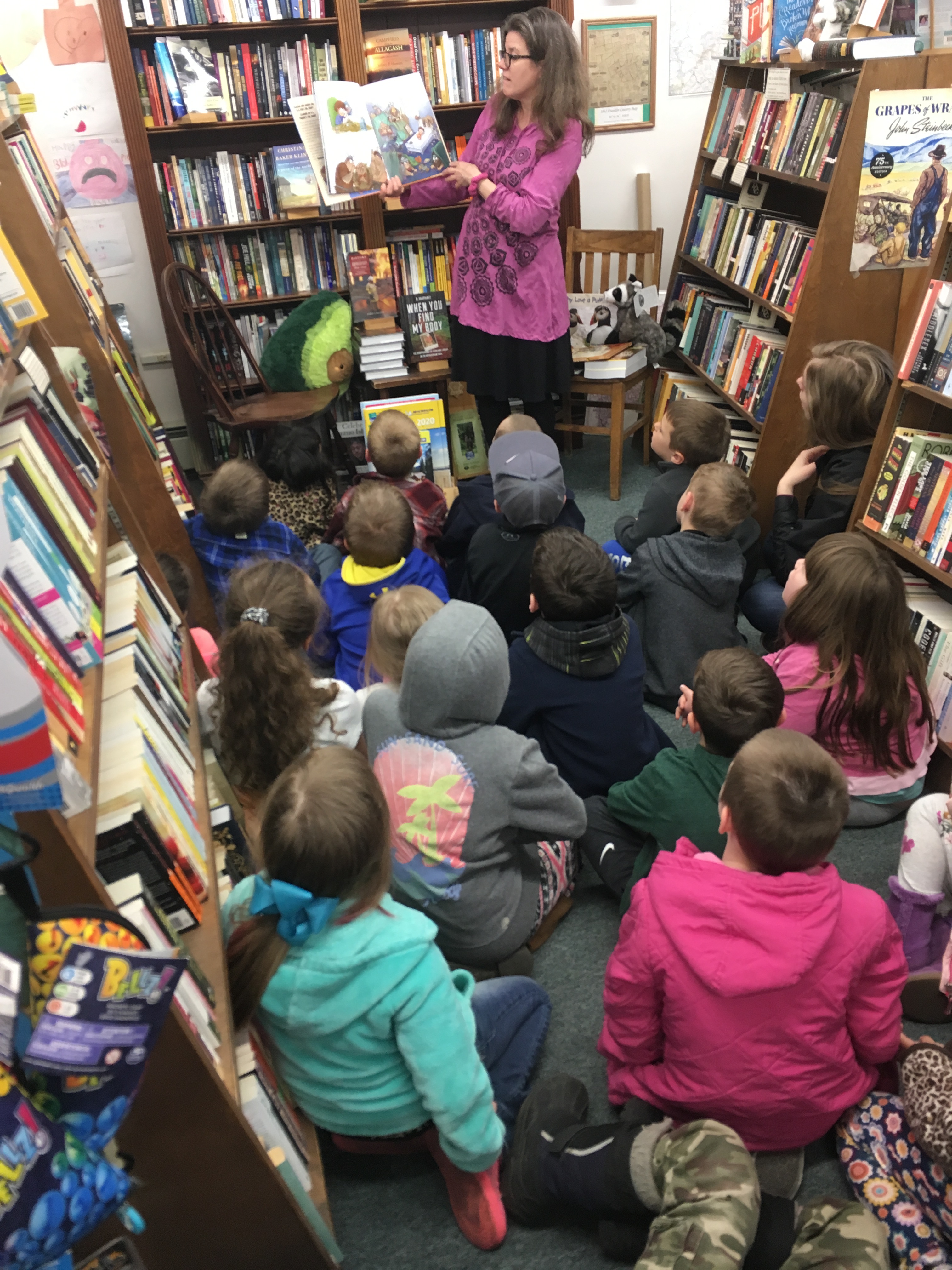 And I closed things out with that champion of read alouds, The Legend of Rock Paper Scissors.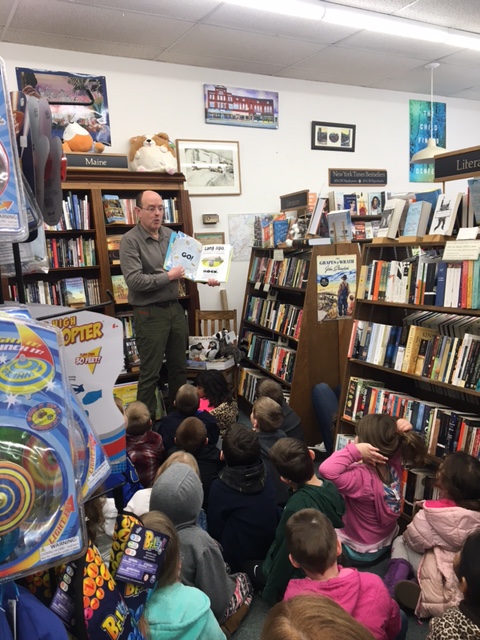 Now it was time for something special. The school had ordered 48 copies of a Pete the Cat book so that every child would leave with a book from the store. When I called my rep at HarperCollins to place the order I told her about the field trip and asked if they could send me 48 cardboard Pete the Cat ears, a giveaway item we had received before. Harper was so delighted with the field trip idea that that they also sent us 48 little plush Pete the Cats!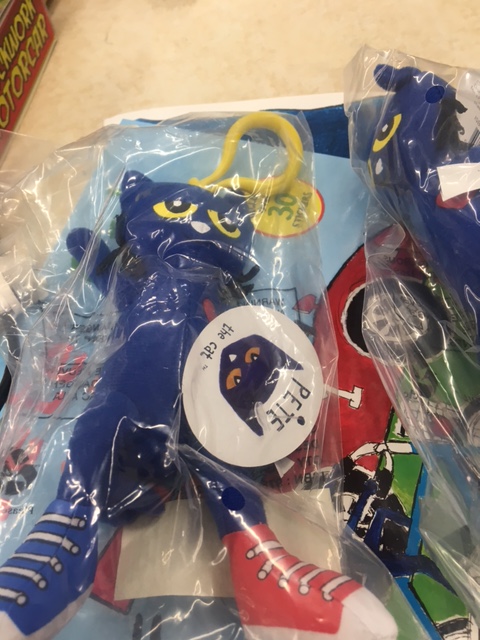 The classmates lined up at our counter and each one received a bag with a book, plush, and ears inside.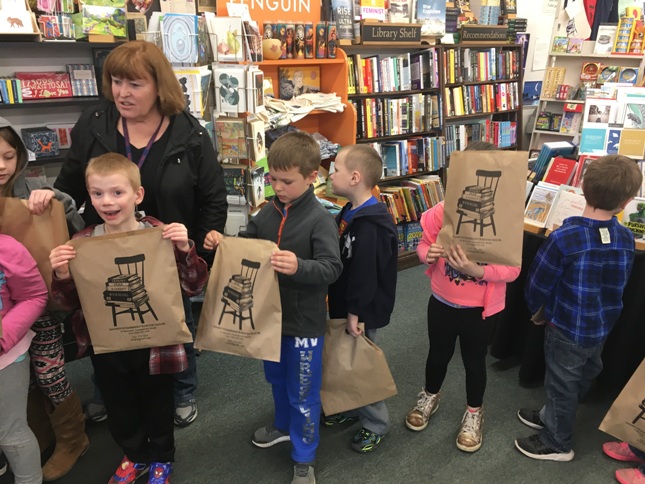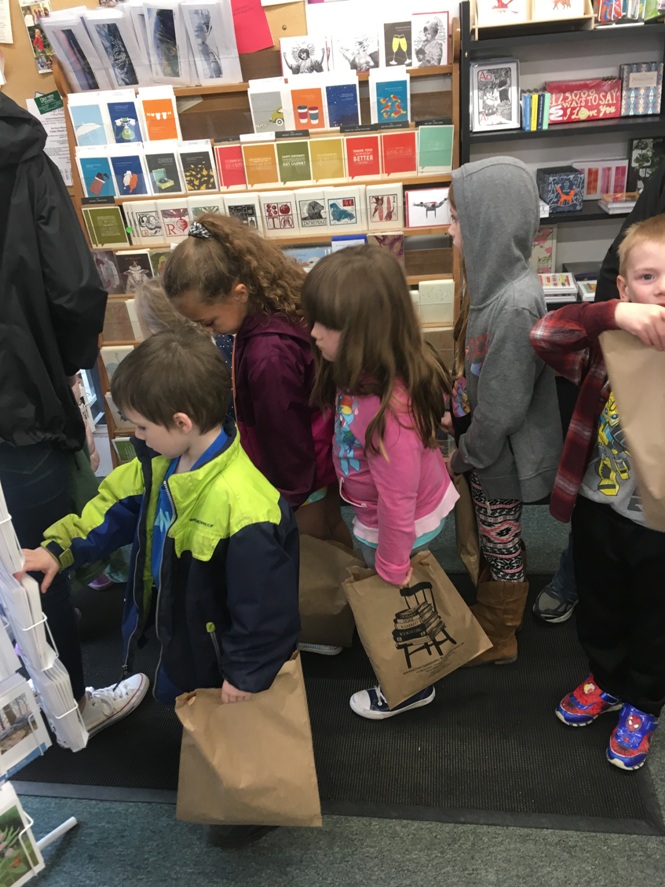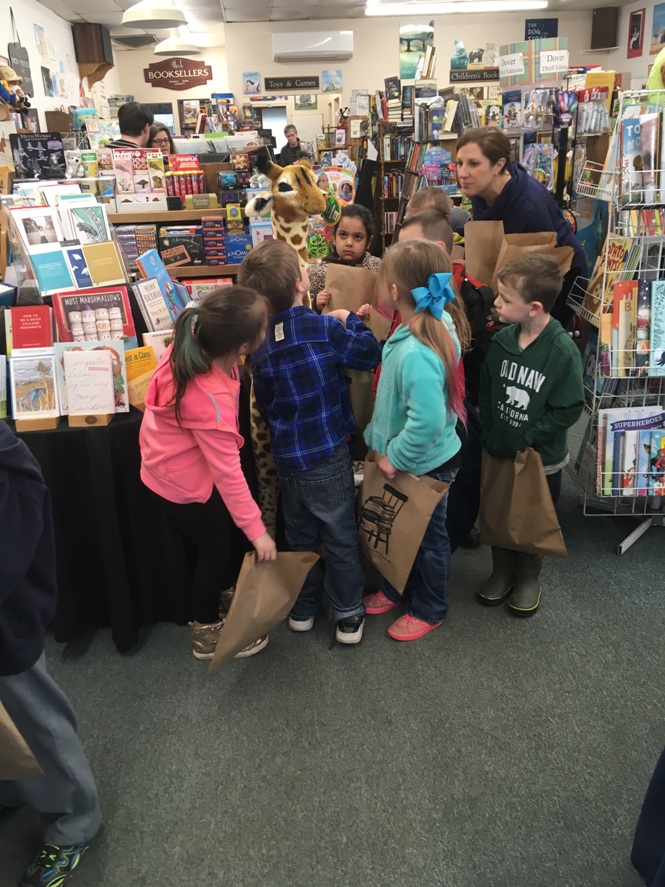 And then it was time to get back on the bus and say goodbye for the day.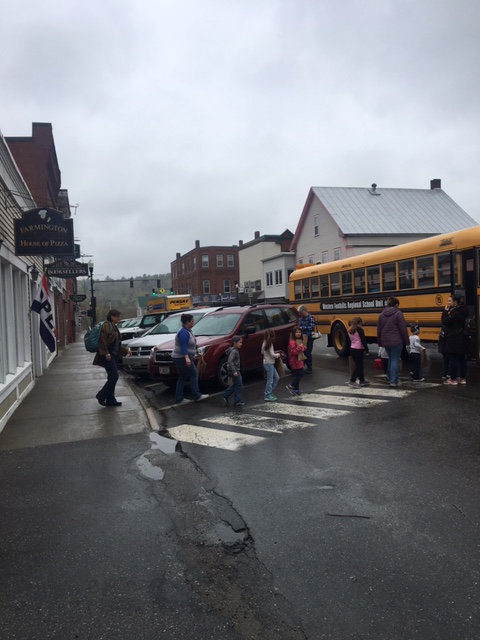 We loved everything about this visit. The many layers of community, teacher, parents, publishers, and booksellers, truly came together to share the timeless value of books and bookstores with a new generation of readers. Many thanks to all our friends, both new and old.