As a bookseller, I've attended BookExpo many times (and blogged last week about my personal buzz book of the show). But even though it's sort of the second half of the same event, BookCon is a whole different beast that I've never personally experienced. This year, Maddy and Colleen from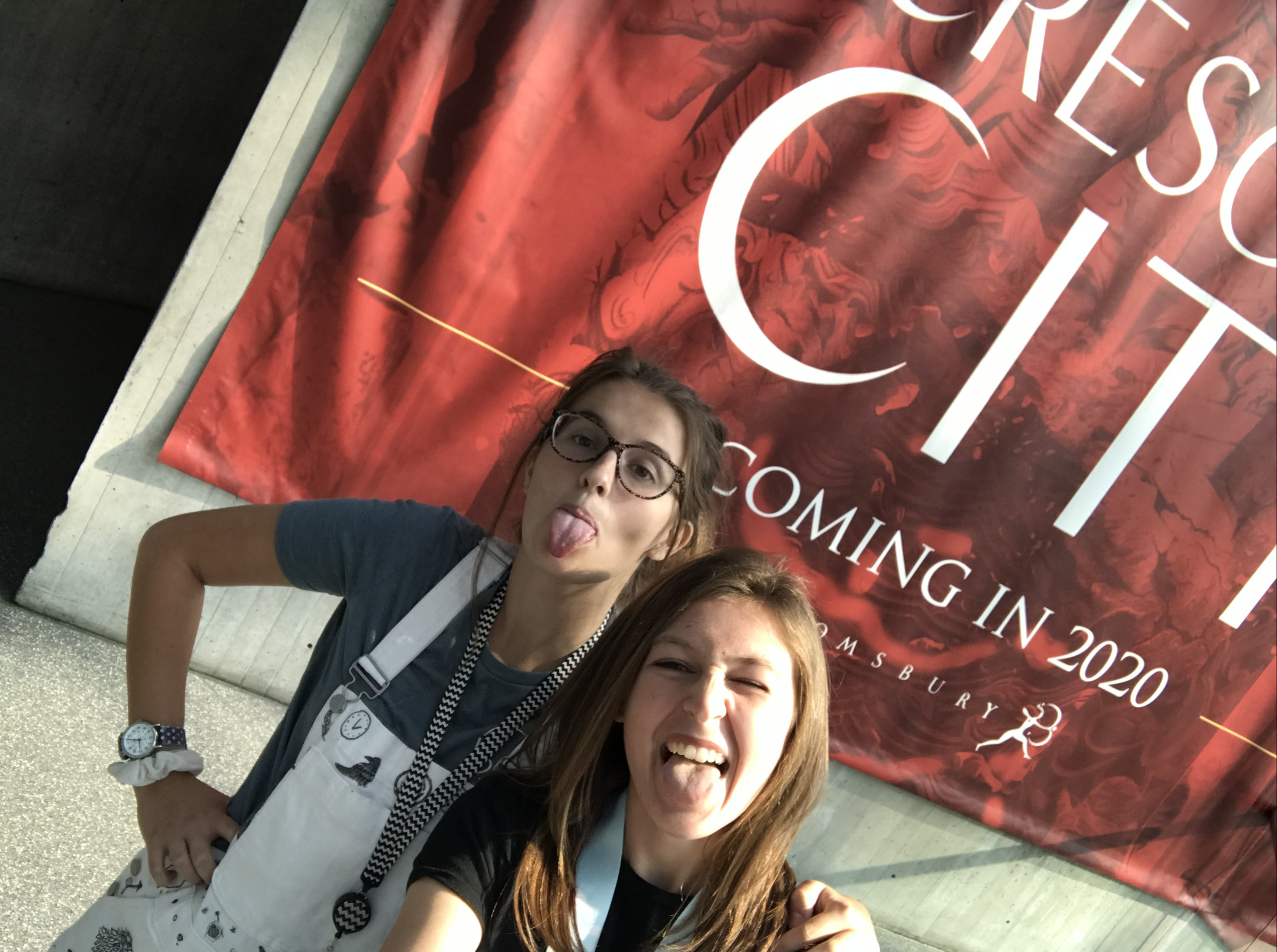 BookPeople's Teen Press Corps made the trek to New York for BookCon for the fifth time, so I asked them a few questions about what they like best and worst about the event, what's changed over the years, and what they'd like to see more of next time. From exciting debuts to long signing lines to sore feet to great swag, it sounds like an exhilarating, slightly chaotic, book-filled weekend to remember!
So what's your history with BookCon?
"Someone I followed on tumblr had mentioned they had gone to BookCon. This was super exciting news to me as an avid reader, and I immediately asked my mom if I could go for my birthday. The convention has gotten a lot bigger. They move where things are every year, but what's available to you has been the same: free books, getting to meet authors in booths, and autographs." – Maddy
"Well, Maddy discovered BookCon when she was 12 and I was 11? I think that's how old we were. We've been 5 times now so we consider ourselves veterans. BookCon has evolved a lot, changing the way it organizes signings and booths and giveaways and such, but the core of it remains the same—to bring this huge community together [around] new books and meeting authors and fellow nerds." – Colleen
What does a day look like for you at the show? 
"Oh my goodness, it's absolute insanity. A day starts between 6 and 7 in the morning. We wake up and grab a quick breakfast on the way to the convention center. We try to get there a couple hours early so we can be first in line to get onto the show floor. At 10 when the doors open, we rush to grab books and swag or hop in an early line for tickets or signings. It's pretty much nonstop until 4 in the afternoon when we either relax and see a panel or vote that we're tired and hungry and head out for food we haven't had since our 6 AM breakfast." – Colleen
MADDY & COLLEEN'S BIG BOOKS OF THE SHOW
What was your favorite part of the event this year?
"As much as I love meeting authors, the show floor is definitely the best part. It's a very unique experience to just casually stroll from booth to booth and come out with tons of fun trinkets and books that you aren't going to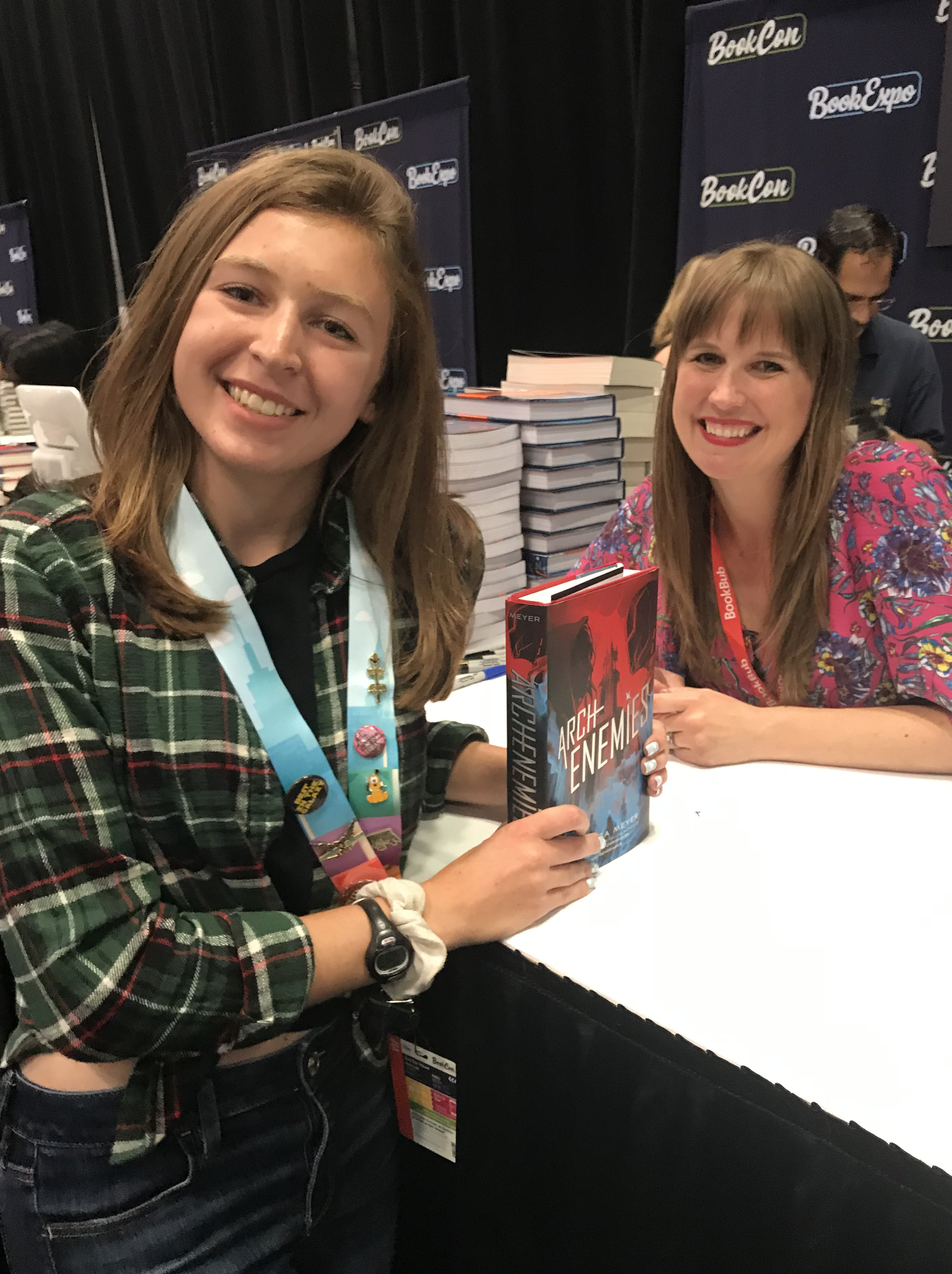 throw away and that have real value to you!" – Maddy
"I liked my signings best this year, I think. I tried to go out of my way to meet new authors whose books I was really excited about. Every new author was so bubbly and nice, and I walked away from each signing with a big smile." – Colleen
What about your least favorite?
"The worst part was that there were more people but less stuff. Everything had a price tag, when in past years a lot has been free. The tickets are already expensive, so going and having to pay more or them running out in a snap is really disappointing." – Maddy
Any tips organizers or publishers should keep in mind for next year?
"People who attend BookCon can be crazy, sure, but we all respect the system and the people around us because they love what we love. In that light, we form "unofficial official" lines for ARC's and signings and such prior to the suggested 15 minutes before the event. Everyone respects these lines. But time and time again, the calm lines would be dismissed by staff, which only created a nervous, angry horde and resulted in people who had been waiting for hours not getting the item they so very much wanted." – Colleen
"Yeah, at some point we gave up on even trying at certain booths because they were so mismanaged." – Maddy
What would you love to see more / less of?
"More debut authors being showcased. I love finding a new book from an up-and-coming author that I wouldn't find on a normal day. They really showcased Slay at this year's BookCon, which was cool and let me know that book even existed!" – Maddy
"Fewer straight bookstores. I love the small bookbox shops and book-related shops, but selling the same books I can get at a bookstore just takes up space and makes crowds." – Maddy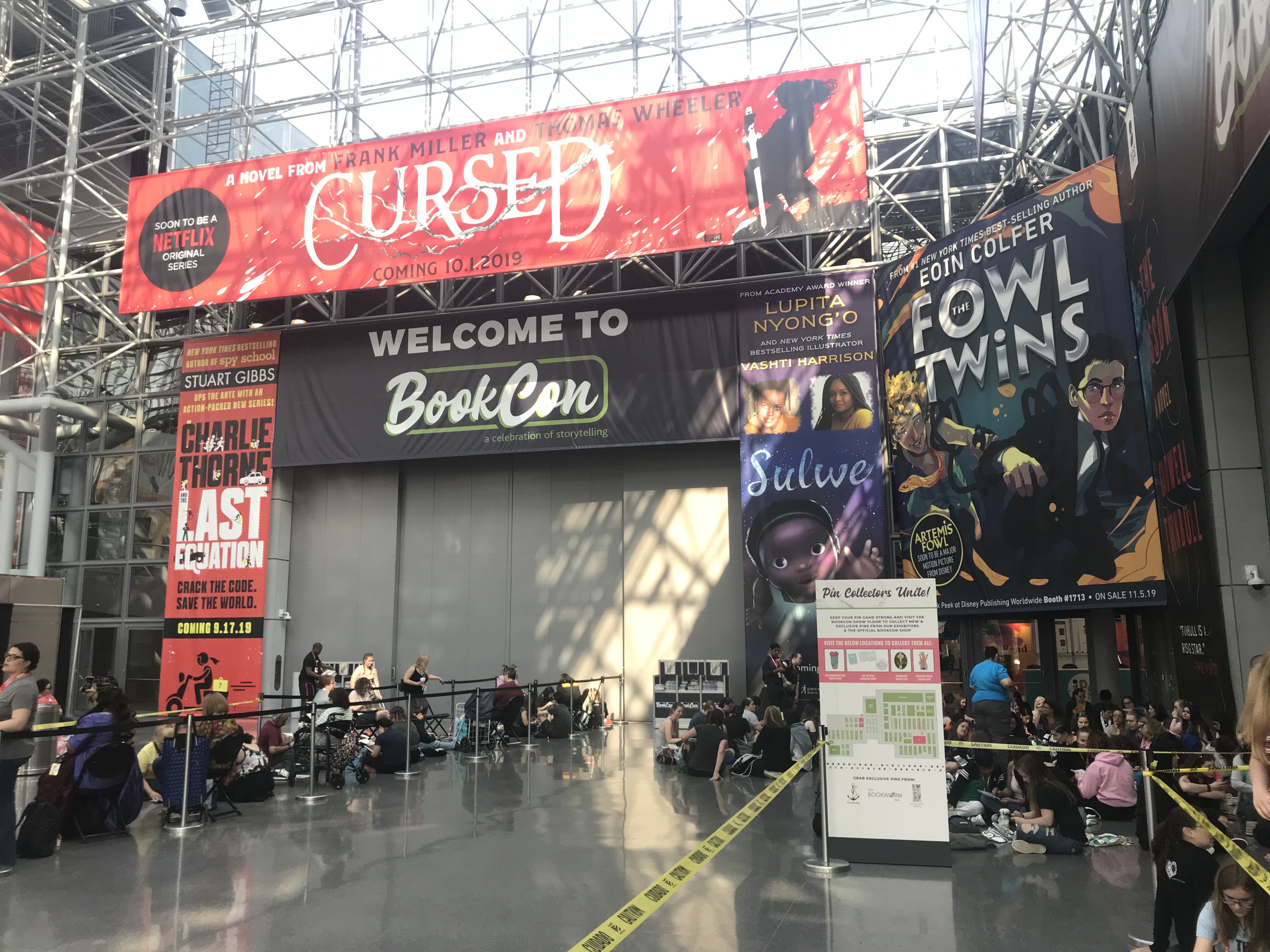 What about the big banners that publishers spend so much money on? Do you notice what's on them?
"They definitely have an impact on me. They're huge and imposing and you can't help but notice what's on them. It's the first thing you see when you walk in and the last thing you see at the end of the day." – Colleen
"When you walk in, the posters are the first thing you see. They help get you excited about getting out there, and they give you a sneak peak of what you might find." – Maddy
And what about swag? Did you get any cool stuff? 
"I love getting the free swag, I paid a lot for the ticket so I might as well walk away with fun, free stuff. I brought home some fun tote bags and pins and even a mini golden snitch which I love." – Colleen
Do you have a "most memorable" BookCon moment to share?
"The first time I met Sarah J. Maas I almost passed out I was so excited. We had been waiting in line for hours but it didn't even matter, because I had such a huge adrenaline rush I forgot to be tired." –Maddy
"One of my funniest moments was meeting Booksplosion. They're a group of three booktubers that I watch all the time and adore. The time I went to their meet and greet, I kind of stood awkwardly in shock while they hugged me and took crazy photos with me. I forgot basically everything I wanted to say, but they were sweet and funny and helped me smile through my nerves. Meeting Sarah J. Maas was incredible too, like Maddy said. I didn't nearly pass out then, but I definitely would now. She's like my idol." – Colleen
 It sounds like you had an amazing time! Why do you think this event is so special?
"The whole atmosphere is crazy and surreal. Like you look left and bam there's Morgan Matson just taking a stroll; then you look right and it's the entire female cast of A Court of Mist and Fury in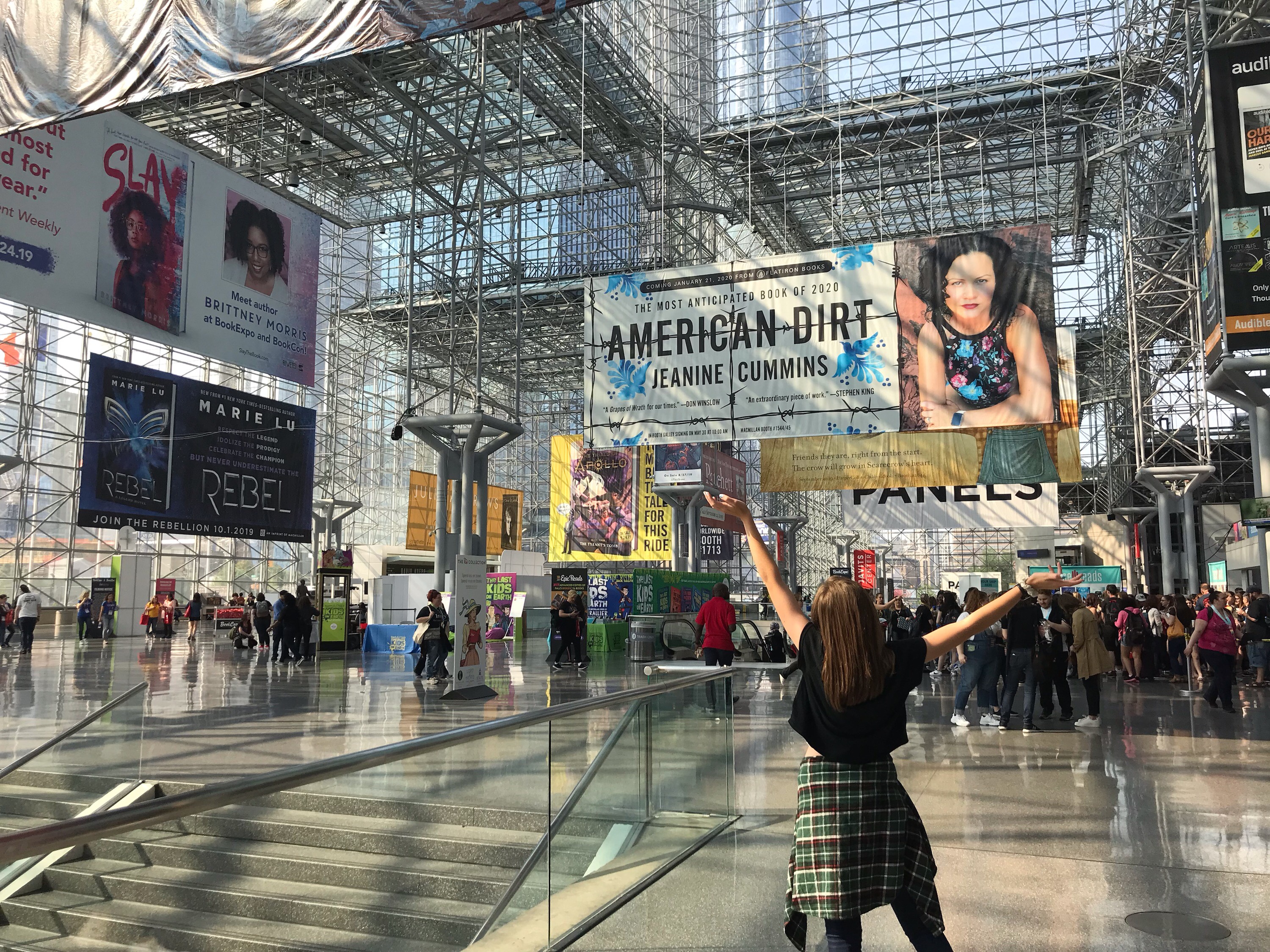 cosplay. It's an incredible experience, and I highly recommend going if you ever get the chance. Bring a friend or two or pull your mom along (that's what I do—just tell her she can meet a celebrity or two) and enjoy the event!" – Colleen
"There is a reason we keep coming back every year. You are immersed in a world of books, a world we all love, and get to experience it in its most extreme and most exhilarating form. It has its flaws of course, but that doesn't stop it from being something you look forward to year after year and miss the second it's over. It's totally worth it!!" – Maddy
See what else BookPeople's Teen Press Corps has to say these days: What Austin Teens Wish Publishers Knew