As advance reading copies pile into the store—those delicious packages full of promise!—booksellers start to see a few trends emerge, especially with teen and middle-grade covers. It made me laugh to scroll through a ShefTalker blog post I'd written almost 10 years ago, The Season of Windblown Hair, and see which trends were still with us and which had mercifully gone away.
Recent design seems to favor the handwritten font, a trend I actually like. It's not brand-new, but it is everywhere! (Technically, most of these are not handwritten fonts so much as fonts that look as though they could have been drawn by hand.)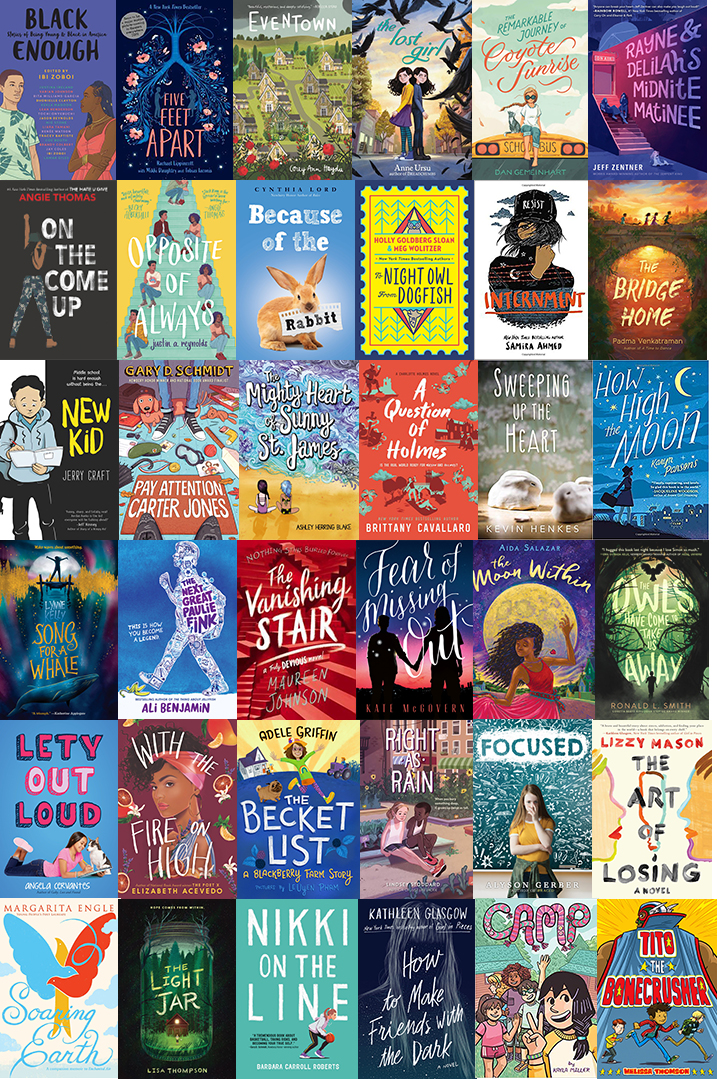 That's just a small sampling! It's starting to make books with traditional fonts look almost obsolete.
In my next trend post, I'll highlight elaborate metal scrollwork on YA fantasy covers!
What trends are you spotting?