Although it is still technically February as I write this blog, by the time it posts it will be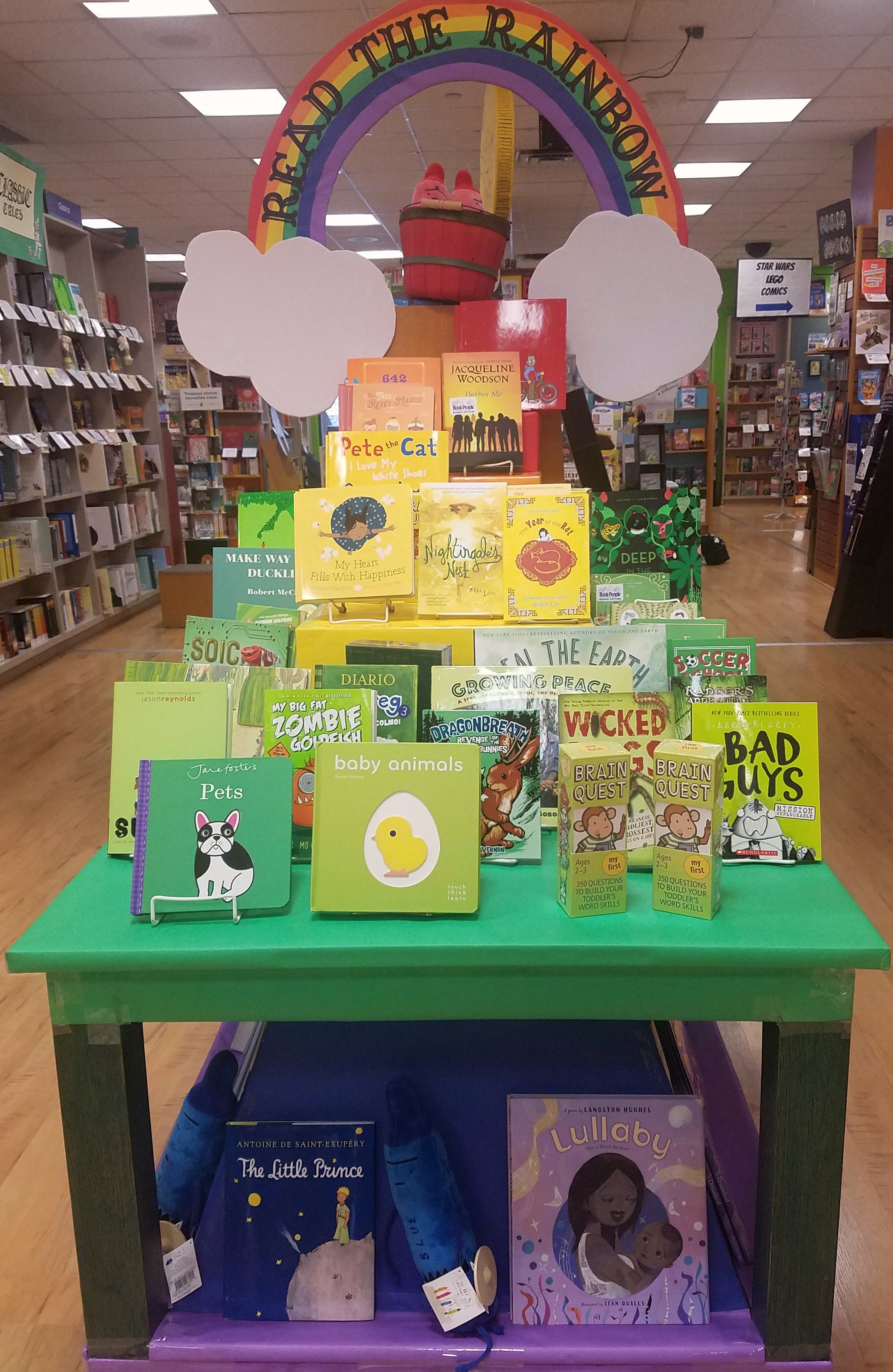 March. And March around here means spring (no matter the official dates on the calendar). When I moved to Texas and started buying, I scoffed at sales reps who warned me not to buy the snow books. "But everyone loves snow," I exclaimed foolishly. But, they were all right and I was (mostly) wrong. Don't get me wrong. We sell The Snowy Day like crazy all year long. But in any given year, our handful of snowy books get a couple of weeks of glory (at most) for people to play pretend snowstorm, and then it's over. And I kind of get it now that I've been here a while (kind of). As much as it pains me as someone who grew up making cozy snow igloos in snowsuits, my Austin born kids haven't been in an honest-to-goodness heavy snowstorm yet. Because of that, they don't have the same sensory response to snowy books. They can't recall the satisfying crunch of footsteps in the snow or the tingly sensation of skin thawing in a warm kitchen. And the little bit of winter we do get doesn't last very long. In fact, as we head into March, I'm noticing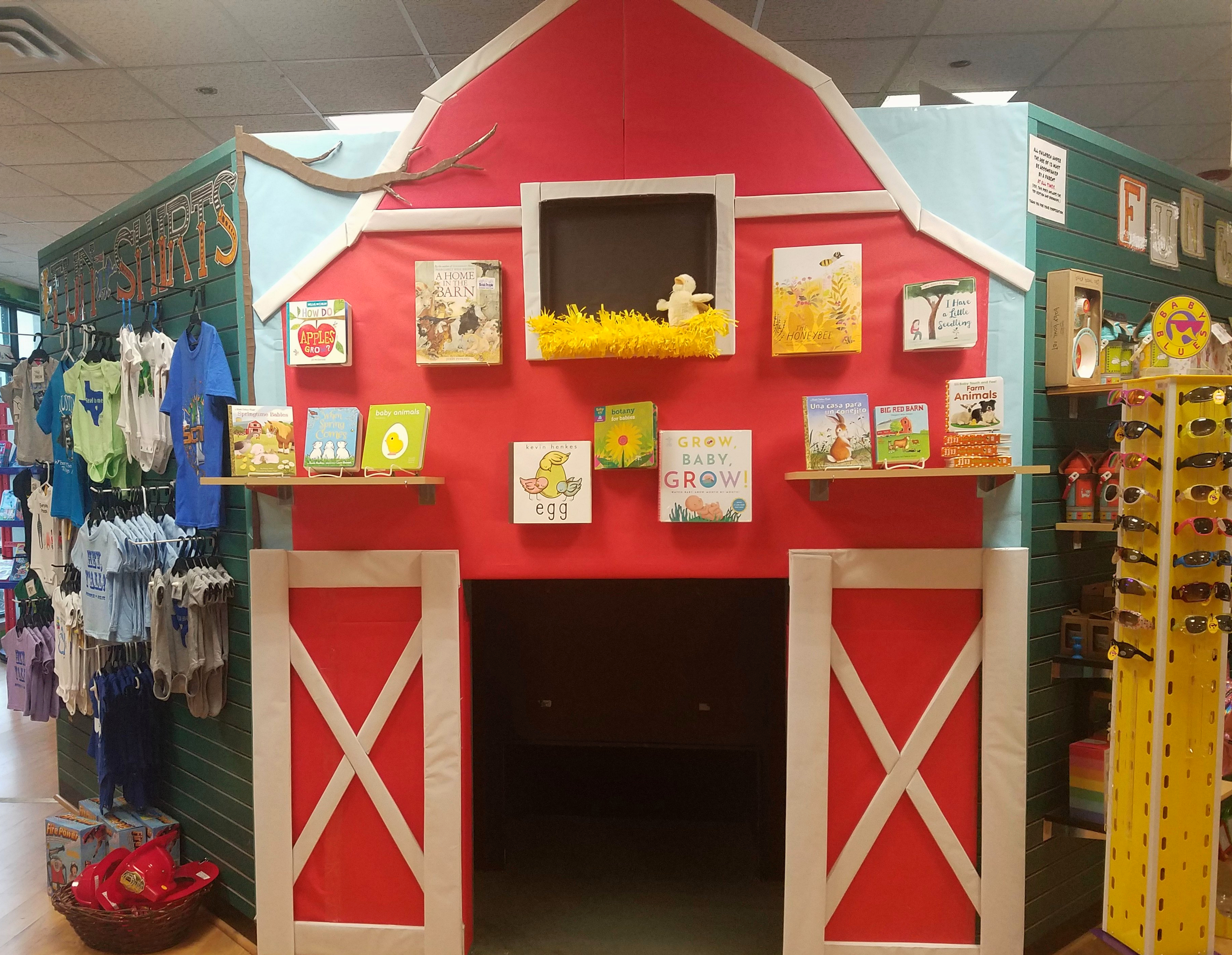 that flowers are suddenly blooming on the trees.
At the store, spring is suddenly and palpably in the air too—from the adorably fuzzy chick peeking out of the barn display on our kids' amphitheater to the Read the Rainbow display at the front of the section that's bursting with color. I've written before about the stunning display work being done these days by the design duo of Merrilee Wilkerson and Staci Gray, and right now I feel like their cheerful spirit is giving me a little extra spring in my step.
We also have our annual display from the members of a YA literature cl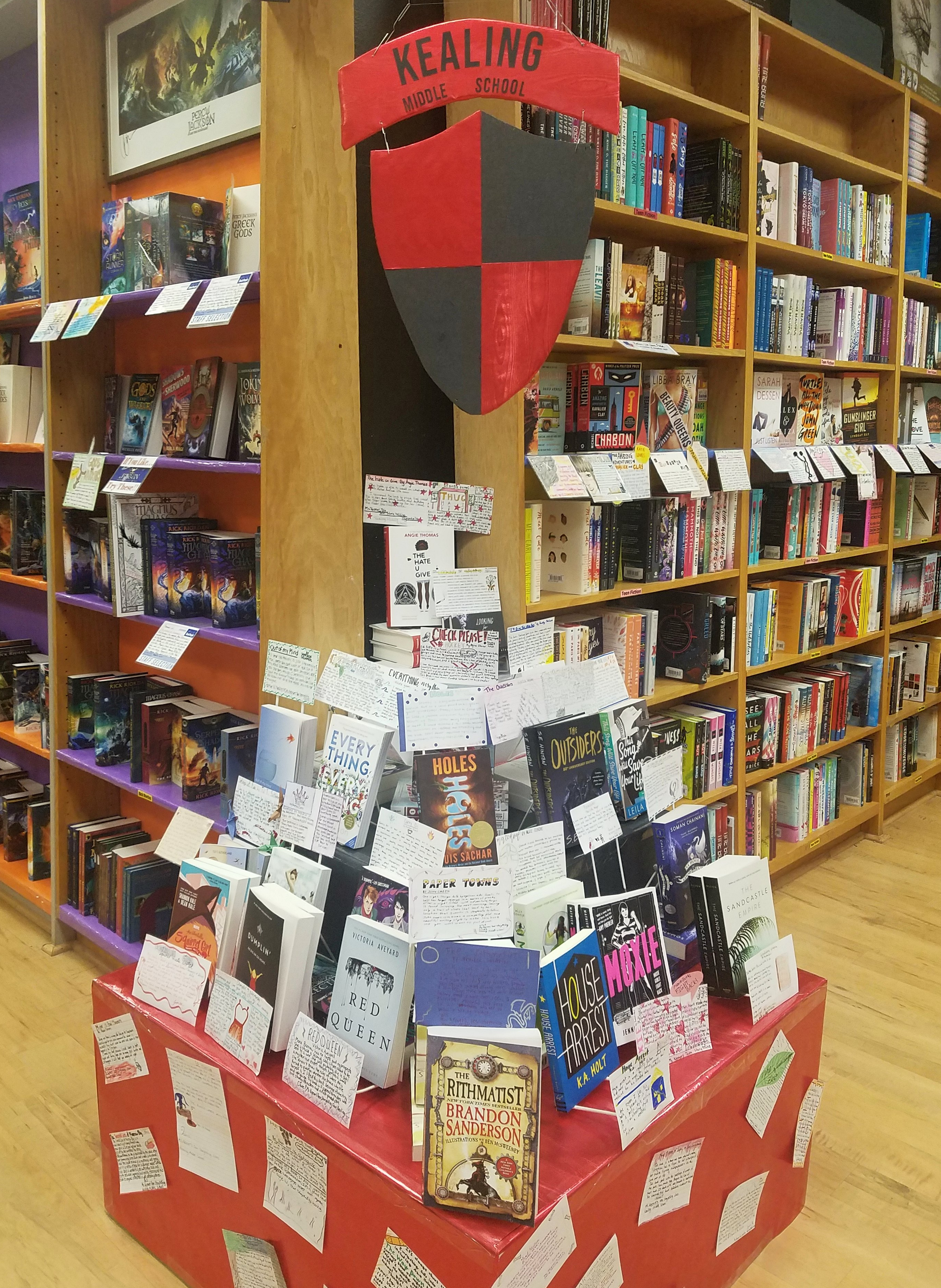 ass at a local magnet middle school up right now, and it's one of my favorite displays of the year. Featuring hand-made recommendations from the students, it's like a little garden of well-tended book blooms. I love it! I'll make sure to circle back and feature some of their awesome book recommendations next week.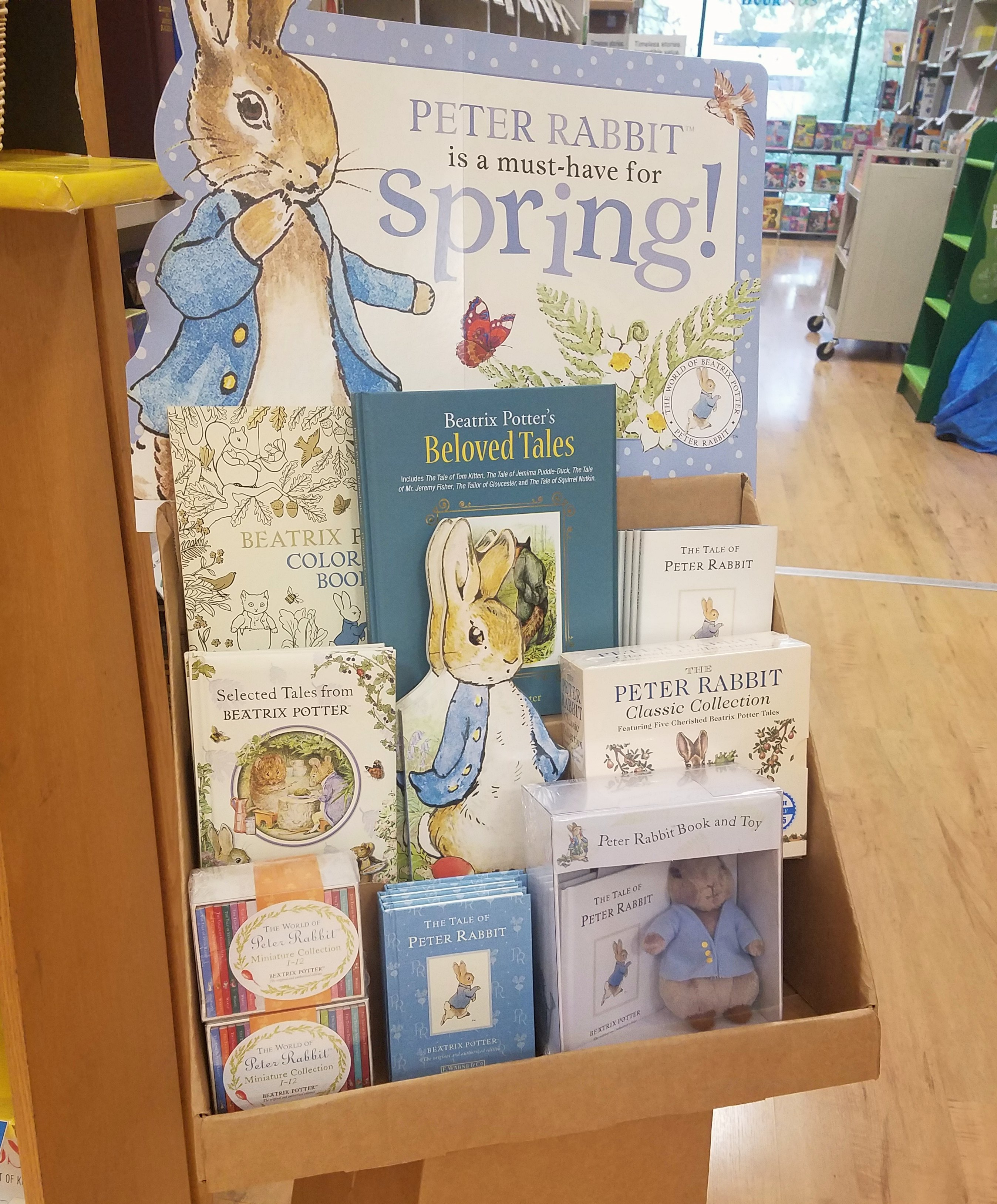 Plus, as luck would have it, our Beatrix Potter display that went up almost exactly one year ago is now back in fashion. We never got around to taking it down because it was so handy and never stopped selling despite the seasonal misnomer. But now it's back in season. Sure, we totally meant to do that.
If you're longing for winter to turn to spring, check out this time-lapse video of our seasonal transformation (it takes about 1 minute).