This week we had the immense privilege of hosting a stop on Dav Pilkey's hilarious "Howl with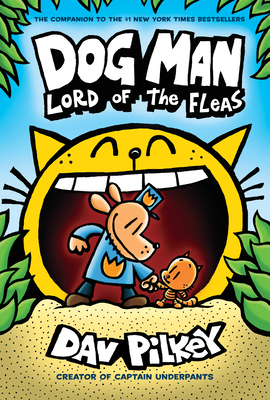 Laughter" tour. And I'll tell you that over the course of the three events, there was plenty of howling to be heard … punctuated with screaming, shrieking, wailing, and even hyperventilating. I've never seen anything quite like it. But, of course, that's the magic of Dav Pilkey. His signature blend of exuberant silliness; a goofy, unintimidating cartoon style; and unabashedly juvenile humor speaks to kids in their own language and slyly builds avid readers where reluctant ones sat before.
Because he's a great sport, and we wanted to get him in front of as many kids as possible, Dav Pilkey allowed us to pack his day with three back-to-back events for almost 4,500 Austin readers. Honestly, it was a huge thrill to see so many emerging readers, many of whom who have probably heard the word 'reluctant' thrown around, completely and utterly losing their minds over books. 
For me personally, this was also really the first time I got to witness the magic of a book event firsthand as a parent of a young awestruck reader. Of course I've brought my kids to events before, and it has been wonderful. We've just never experienced one with this level of built-in anticipation and engagement. You see, my first-grader has recently become a full-fledged Dog Man superfan, sleeping with the books in his bed and carefully producing book after book of stapled together Dog Man cartoons that he dispenses to anyone willing to take them. Featuring how-to cartoons in the back of all these books is such a neat trick, hooking kids with irresistibly kid-oriented storytelling before empowering them to unleash their pens and continue the adventures on their own.
After a hilarious presentation filled with puns, pranks, and plenty of potty humor (obviously), the kids got the chance to secure some truly awesome prize packs, and that's when things really kicked up a notch. Many of the packs were simply raffled during the greeting line portion of the event, but first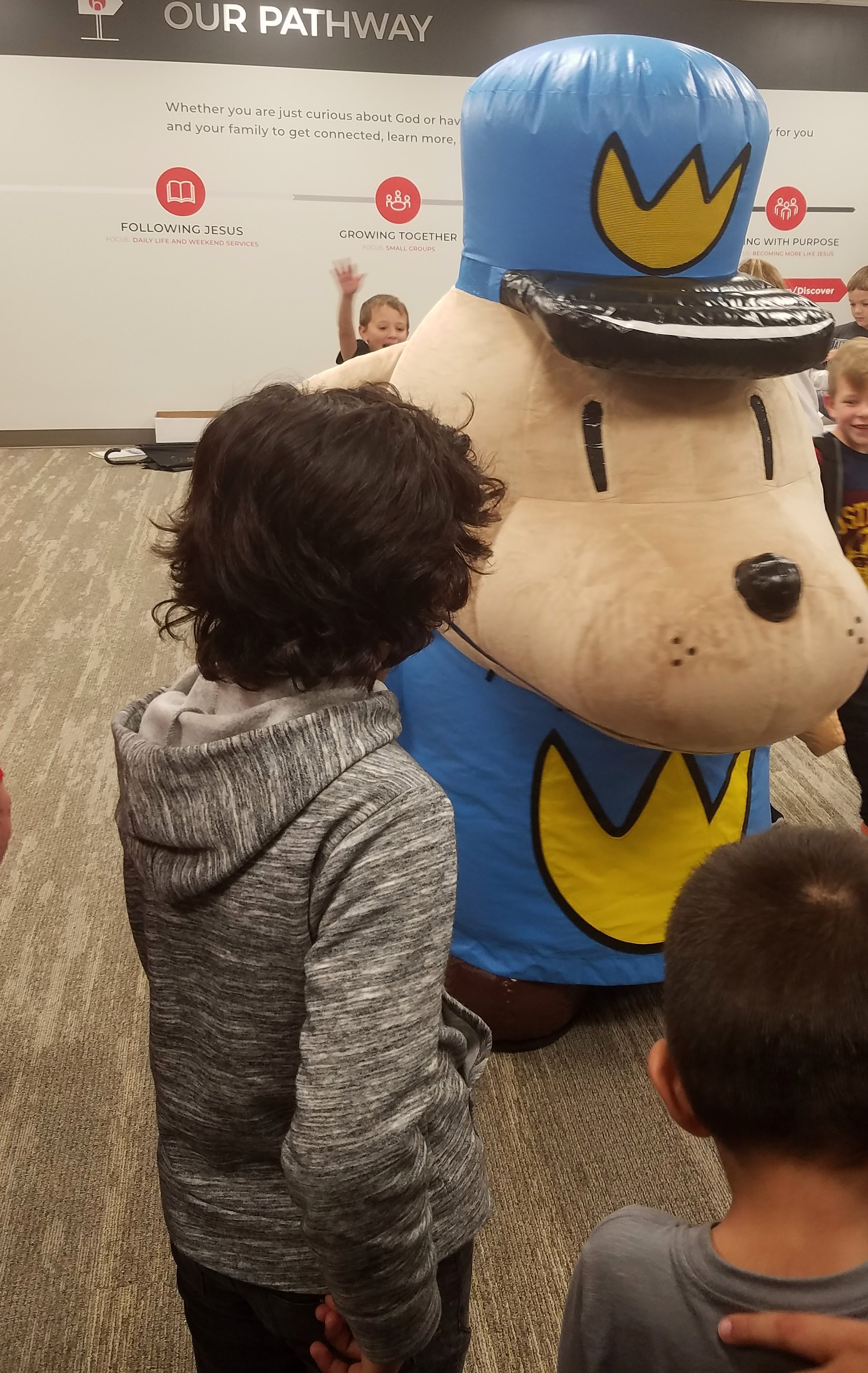 there was a chance to win a few in a little drawing game. As Dav Pilkey sketched his best-known characters and challenged kids to name them, eager shouts from the audience escalated with each figure that appeared on the page, from Harold and George to 80-HD to Little Petey, but then his magic pen began to outline its final figure. As the basic shape of a canine nose took form, hundreds and hundreds of kids leapt precariously up onto their chairs, gesticulating wildly while a shrill, high-pitched shrieking filled the air (and 1000 adult eardrums threatened to burst). Yes, my friends, I'm here to tell you that Dog Man himself was suddenly on the page—in all his two-dimensional glory. Don't be embarrassed if the very idea of finding yourself in his presence made you scream uncontrollably for a second as you read this. It turns out you're not the only one!
I realized after the fact that I think this was collectively the largest crowd we've pulled together in one day for a kids' book event—other than the midnight release of Harry Potter and the Deathly Hallows or a large community festival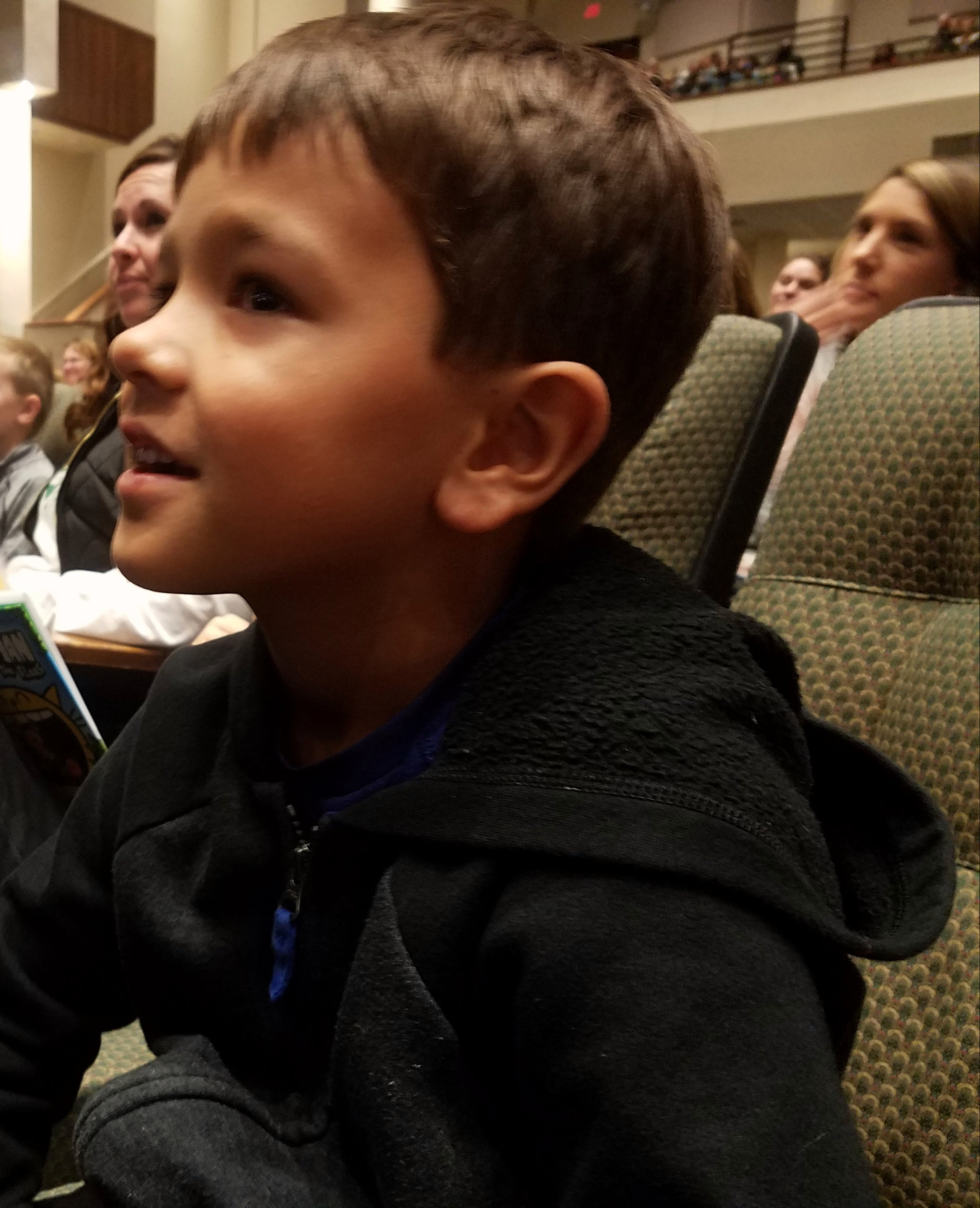 . Of course, events can be magical at any size, and we've all witnessed those moments at events when something visceral and magnetic suddenly connects everyone around a certain story. It just reaches a particular fever pitch when it happens with this many kids in one space. As our Kids' Events Coordinator, Eugenia Vela, texted me during an exceptionally electrifying sneak peek at Dog Man: Brawl of the Wild: "The gasping that takes over the room gives me life."
My own son stayed up ridiculously late reading Dog Man: Lord of the Fleas in his room when we came home. As he went off to school the next day with his brand-new Dog Man watch on his wrist (thanks, Dav!), I was the coolest to him I've ever been—just for connecting him with this incredible book experience. And I know that I wasn't the only Austin parent or teacher watching a reader come into his or her own that day. It turns out reading really DOES give you superpowers! Who knew?!