Drip. Drip. Drip.
After a week of subzero temps and frigid winds keeping everyone home for the first days of the new year, today we are treated to a milder high of 40 degrees in Indiana, so the icicles are melting off the overhang in the front of my store. I can hear them melting (drip, drip, drip) because it's quiet in here. Winter Break is finished, the kids went back to school today, story time ended four hours ago, and there was no noon rush of adults picking up a quick gift on their lunch hour. Now it's nap time for the preschool crowd, and we hope we'll see some middle school students after school, or parents on their way home from the office, but right now the parking lot is empty.
Drip, drip, drip.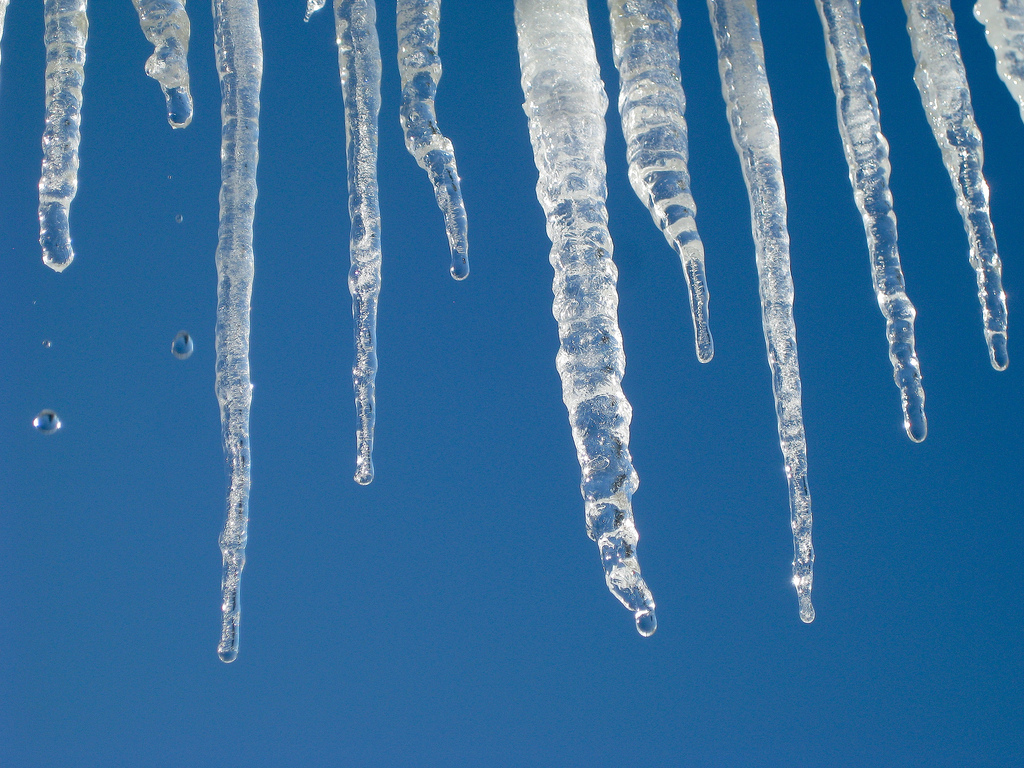 We have plenty to do, of course. The inventory lists are printed and neatly stacked on clipboards behind the counter, waiting to be taken to each section and written on in red magic marker (Dog Man: says 3, found 0.) I can spy more than a couple of dust bunnies under the train tables, and the now empty "temporary" fixtures that we hauled out to handle the overload of holiday merchandise need to be taken out to the dumpster. There's a stack of customer special order forms that we filled in December, and all those names need to be added to the customer data base, and there's shelf talkers to write, and I should probably log in to Edelweiss and tell my friends what I'm reading and nominate some titles for the Indie Next list.
Drip, drip, drip.
December was great. In December we had those peppermint white chocolate kisses on the counter, and holiday music playing, and we wore two sweaters because the door was always opening and letting in the cold air. In December we chuckled as we kept running out of tape in the dispenser and poked fun at the staffer who rearranged the spools of ribbons every night so that they were in rainbow order, in spite of the fact that we just needed red, green and white in the middle and there was always a zillion scraps of wrapping paper on the floor. In December, a nine-hour shift seemingly took only two hours to complete, because there was no time to even look at the clock, much less wonder what we had packed in our lunchbox and if we shouldn't just order out again (who wants pizza?). In December, we couldn't see the state of the floor sadly in need of mopping or the fingerprints on the front windows because the store was always, always crowded with people and noise and holiday jingle.
Drip, drip, drip.
I could file those packing slips that we stacked on the desk in the stock room last month, because people were basically just buying stuff out of the open cartons as fast as we could receive them. We should really pull damages from the picture book shelves, and take the time to look behind all the titles for stray toy demos and plush. I have no idea if we have the first copy of ANYTHING in the early chapter book section, and all of those series titles are probably out of order. The throw rugs need shaking, and there's salt crunching underfoot near the entrances. Yep, there's plenty to do.
Drip, drip, drip.
Our regular UPS guy is back (he was pulled to a different route in December) but he only brought us two boxes today, and one of them is full of Easter titles… which doesn't really need attention yet. There are lots of new toy catalogs in the mailbox, but first someone really needs to go through the catalog shelves and pitch out the old ones. That will require the cart from the stock room, which is still loaded with the Thanksgiving stuff that there wasn't time to put away in December, so maybe tomorrow we should….
Drip, drip, drip.
Speaking of catalogs, I could make my reservations for Toy Fair, pull all the emails from reps about first quarter specials into a spreadsheet, or at least review the agenda for Winter Institute and make a schedule of sessions to attend. I could clean a couple hundred emails from the inbox, or maybe look at that stack of self pubbed titles that were dropped off last month, and send notes to the authors (without actually promising anything). I could take down the holiday cards with sweet customer family pictures that are tacked up over the back wall, or clean out the fridge in the back (I *think* those were cookies).
I never really noticed before how that light fixture in the back by the bathroom makes a buzzing sound all the time. Or that dark spot on the wall behind the baby section (where we stacked all those Christmas Moose – Meese? Mooses?) looks like a cut-paper silhouette of Winnie the Pooh. Maybe we should paint. I should look at color options. And get the floor done. It's probably time to change the furnace filters again, too. Yep, that's a good list for tomorrow.
Drip, drip, drip.
I think I will find something to read.
Drip.