Earlier this year in a post called Folded and Gathered Fun I shared some examples of ways to use pages from picture book F&Gs, including some great DIY craft projects. For those of us who aren't all that crafty and/or are perpetually short on time, here's a look at some great ready-made products you can order wholesale from small businesses to add some DIY flair to your bookstore's gift section.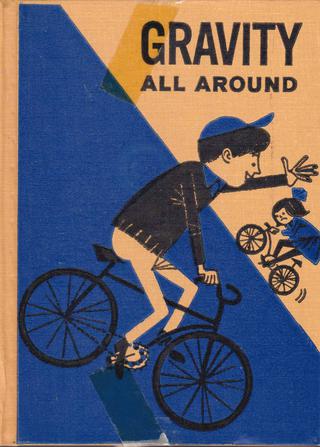 One popular item that we've carried at Spellbound and that I've spied at many other indies is the retro fun, upcycled Ex Libris Anonymous Book Journal. The company is based in Portland, Ore., and makes journals from the covers of used books that are spiral bound and filled with 75 pages of blank, 24/60#, acid-free paper. They also interweave actual pages from the book right alongside the blank journal paper, making for some pretty fun and quirky journaling. Other than the ones made from children's books, of course, my favorites are probably the ones made from vintage (and often hilarious) cookbook covers.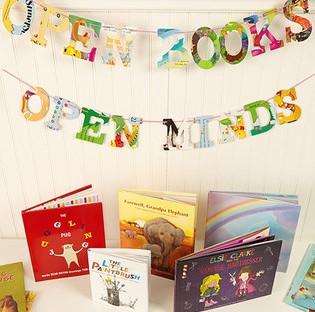 Attic Journals, another small business in Portland, carries journals similar to Ex Libris as well as colorful garlands described as "upcycled bunting handmade from baby board books." These are similar to the ones we have adorning the ceiling in our baby and event rooms that were made for us by a creative customer. In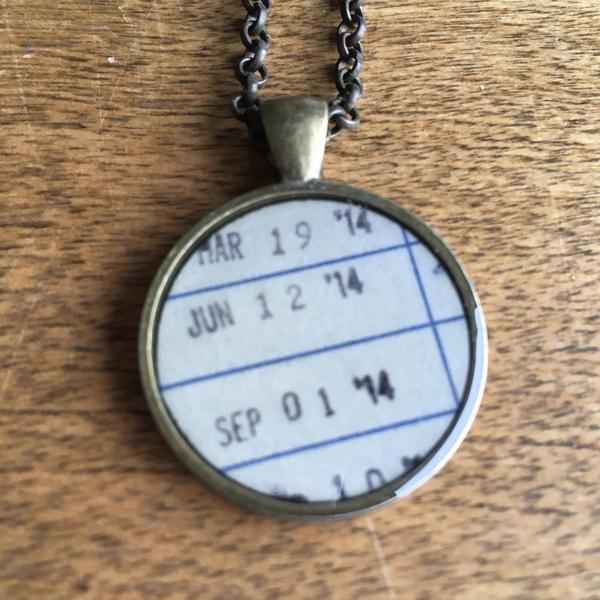 addition to shapes like hearts or ovals you can choose from phrases including Once Upon a Time, Happily Ever After, Bon Voyage, Happy Birthday, and more. You can also request custom phrases or buy sets of letters or numbers. They also make cute jewelry like this Book Lover Necklace, made from the date due cards of the books they upcycle into journals.
Of course if you want to go really small, as in small batches of handmade goods from really small businesses, then don't forget that Etsy has an entire wholesale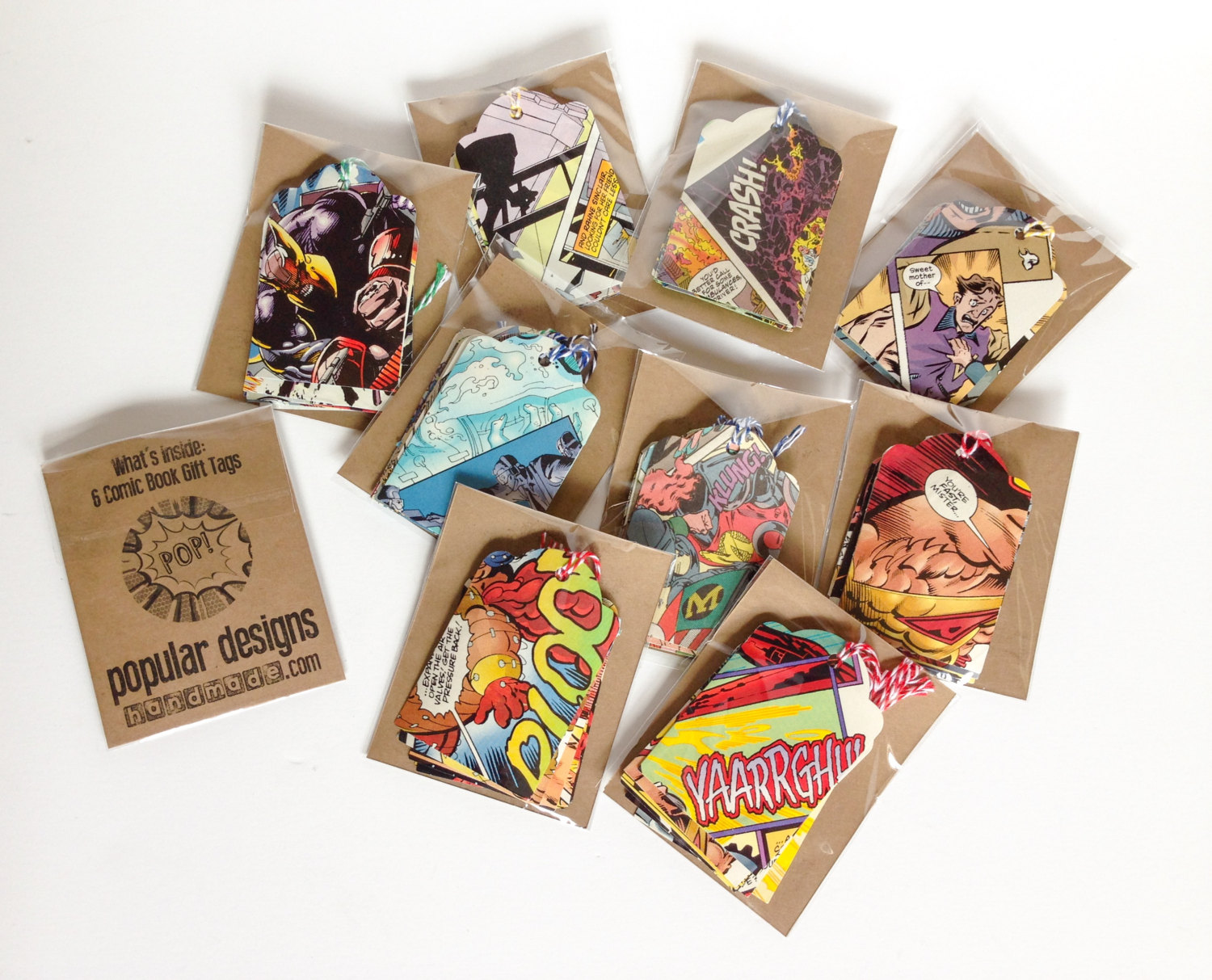 section where you can find artists and crafters who are set up for fulfilling orders to retailers like us. One I particularly like is Popular Designs Handmade, run by Michigan crafter Jamie Rhodes and specializing in eco-friendly paper goods that feature re-purposed comic books, maps and magazines. You can up your gift wrapping game, at your own store's counter or in your retail offerings, with bows, gift bags, and these awesome gift tags made from comic books.
I'm always interested in finding fun new sidelines, especially eco-friendly ones. Anyone have other favorite upcycled finds to share? Let me know in the comments!