One of the joys of working in a bookshop is the opportunity for great conversations on wide-ranging topics as people stream in and out during the day. Sharing passionate opinions on books is an obvious and frequent topic. Often, talk turns to the news of the day or upcoming store events or issues in education. Some days there ends up being a recurring theme. Some themes are more pleasant than others. (Warning: if you're reading this as you eat maybe you should save your food, or this post, for later.)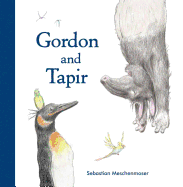 It all started sweetly enough when my friend Greg stopped by Saturday to discuss an event he's helping with at the store next month. Greg is an artist and a self-proclaimed tapir enthusiast. Tapirs are frequent subjects of his artwork and World Tapir Day is one of his favorite holidays, so I invited him to participate in a special story time devoted to the tapir, complete with an art activity, fun facts about tapirs, and, of course, stories.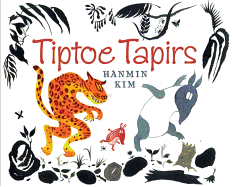 There are not nearly enough picture books featuring tapirs, by the way. They're very important ecologically–more on that later–and their survival might be more widely championed if kids were growing up seeing them as lovable characters with the frequency of, say, bears or bunnies. Just a thought…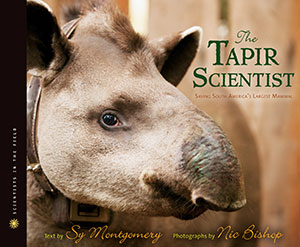 Anyway, after settling on an art activity for the story time– tapir masks with dangling snouts– I showed Greg The Tapir Scientist, a nonfiction book that would be too long for reading at story time but would have some great photos and fun facts to share. Always happy to share fun facts about tapirs, Greg laughed and said that some facts probably wouldn't be appropriate to share with our expected 4- to 7-year old audience. For instance, the tendency of tapirs to spray their urine and, apparently, their feces. This is what makes them so valuable to the environment as "long-distance seed dispersers."
"Oh, no," I exclaimed, "definitely talk about the poop!" Greg, as a person who doesn't spend that much time around 4- to 7-year-olds, seemed surprised when I told him that poop is pretty much a sure-fire hit subject with this age group. I appealed to nearby customer Caryn, who happens to be an elementary school librarian, for validation. She agreed emphatically that you can't go wrong with poop.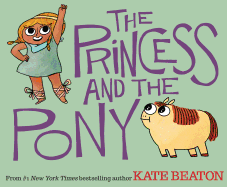 To illustrate the point, Caryn then shared a current funny but frustrating situation with one of her students. Apparently this little boy can't get enough of The Princess and the Pony by Kate Beaton. It's a wonderful book; Caryn loves it; I love it. But for months it's been the only book this little boy will check out of the school library, and he checks it out over and over again. And what is the specific allure of this wonderful book? The illustration toward the end of the book where the pony, umm… passes gas. He goes straight for that page of the book and laughs hysterically every time. Go figure.
Only a few minutes after I said goodbye to Greg the artist and Caryn the librarian, a gentleman came into the store and looked a bit embarrassed as he asked me if we had any books about poop. Not toilet training books, he said, just books about poop.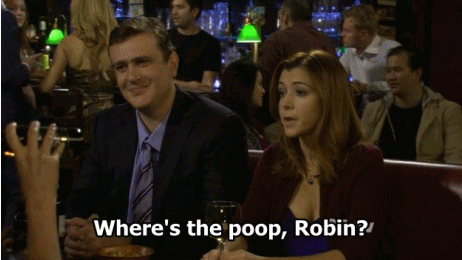 I couldn't help laughing, but I quickly assured the customer that it wasn't as strange a subject as he feared and told him that it had already been quite the topic of conversation that day.
We started with the old standby Everyone Poops, then I showed him a variety of poop-related titles from the silly to the scientific. Poop-di-Doop! and Eat Sleep Poop were a little too young, but he was intrigued by The Poop Sleuth, Wh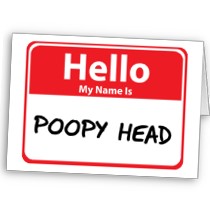 ose Poop Is That?, and Get the Scoop on Animal Poop. In the end, he decided to wait on purchasing but thanked me for the suggestions. I'm choosing to believe that he was just a thoughtful shopper and not showrooming, because we all know what that would make him.