I'm writing from the road this week! I'm currently in New York, wrapping up a week of publisher meetings, which I always enjoy. It's always nice to come and chat with colleagues on their own turf. While I was here,
I also took the opportunity to head out to Greenpoint to see the Enchanted Lion offices. I've been collaborating with the publisher, Claudia Bedrick, on a dedicated Enchanted Lion display for the store and wanted to connect.
Claudia's books are beautiful and thoughtful, and her list reflects a great deal of care in vision and design. From the exquisite paper choices to the art direction to the stories told, her list radiates love for the picture book as art form. And I've found that when presented together, the books sing with a distinctive voice, bringing together titles in translation with original works under one carefully curated point of view—a point of view that I think brings something unique to the fabric of our store.

The timing of our instore collaboration seems especially apt with the upcoming release of The Velocity of Being, in which "some of today's most wonderful c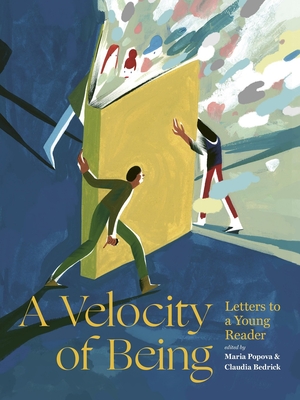 ulture-makers reflect on the joys of reading, how books broaden and deepen human experience, and the ways in which the written word has formed their own character. On the page facing each letter, an illustration by a celebrated illustrator or graphic artist presents that artist's visual response." I can't wait to see the final book, and I suspect it will make a perfect addition to a section celebrating the craft and wonder of imaginative, artistic storytelling.
From the subtle charms of The Lion & the Bird to the contemplative beauty of The River to the simple perfection of Enormous Smallness, I already have a number of Enchanted Lion favorites to feature. But one of my goals on this trip was to delve into the backlist and find new gems for our special section, so I asked Claudia and her colleague Marc to pull out a selection of titles that I might not already know and love. And as they piled the table high with books, I was reminded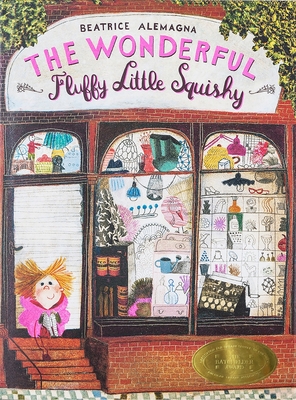 about books I love and had forgotten were theirs, like Ballad by Blexbolex, and dove into some titles I wasn't familiar with, like the adorably effervescent The Wonderful Fluffy Little Squishy or the surprisingly playful Mister Horizontal & Miss Vertical.

After leaving them with an embarrassingly large pile of books to reshelve (and with a most beautifully packaged chocolate bar in hand), I felt like experiencing just a little bit more of Brooklyn, popping into
Word Brooklyn
to get a book recommendation for the plane ride home and to see the space before their exciting expansion begins (Thanks, Word!). All in all it was a wonderful day.