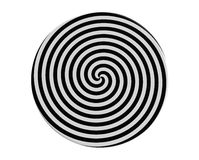 With all the recent press for a certain bedtime book that promises to send tots to sleep by virtue of repetition and, perhaps, dullness, that send children into a sort of hypnosis, I thought it might be helpful to compile a list of beautiful, timeless books that soothe little ones into dreamland without boring them there. These book recommendations come directly from the mouths of parents and grandparents with vast amounts of experience in the please-go-to-sleep trenches.

So far, I've had more than 120 replies to my Facebook post asking friends to share the books that worked best for their families. There were so many wonderful titles among their answers! These books are a pleasure to read aloud. They reward repeated readings (rather than grating after one or two times through), and are the kinds of books that help turn children into delighted readers. Beyond working in the soporific sense, these books become lifelong family favorites, quoted back and forth between siblings and parents long after the children grow up. 
I won't post all of the suggested titles here, but will share those that received multiple recommendations. If I'm really industrious, I'll make a collection in LibraryThing of all of the titles (and will post a link after this sentence if I do, so feel free to check back).
I'd recommend getting a stack of these books from the library and trying them out, then heading to your local indie bookstore for the ones your family falls in love with. Because, unlike a dull book that you and your kids might only tolerate for a reading or two, these are likely to become part of the fabric of your family's lives.
GRANDFATHER TWILIGHT by Barbara Helen Berger (Philomel)
As the day comes to a close, Grandfather Twilight walks through nature, gentling the forest and bringing night to the world. A lovely book with luminous illustrations.
HUSH! A THAI LULLABY by Minfong Ho and Holly Meade (Scholastic)
This Caldecott Honor book was also a favorite with multiple families. It's a lullaby shushing various animals — lizard, monkey, water-buffalo, etc. — so that the sleeping baby won't awake. 

TIME FOR BED by Mem Fox and Jane Dyer (Houghton Mifflin Harcourt)
One of the sweetest, most beautifully illustrated bedtime books of all time, this one shepherds all kinds of little animals to sleep, including one small child.

OWL MOON by Jane Yolen and John Schoenherr (Philomel)
One of the world's favorite father-daughter stories, this one follows a child and her father out on a cold, clear winter's night under a full moon, trying to find a Great Horned Owl.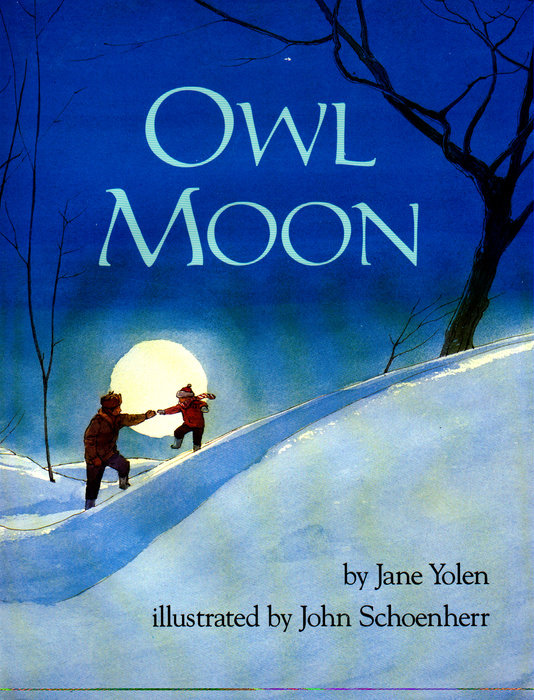 DREAM ANIMALS: A BEDTIME JOURNEY by Emily Winfield Martin (Random House)
"A rare, enchanting mixture of graceful rhyming verse and adorable, Hummel-sweet illustrations… Martin's paintings, in rich, creamy opaque colors, have a retro look that recalls early Golden Books…. They re so nursery-worthy you may be tempted to snip a few out and frame them."
Parents Magazine, November 2013

TEN SLEEPY SHEEP by Phyllis Root and Susan Gaber (Candlewick)
"In a countdown to bedtime, ten sheep try everything to avoid the inevitable but can't help dropping off one by one. The sleepy rhythm and gentle illustrations make good bedtime companions."       Horn Book Guide to Children (07/01/2009)
A BOOK OF SLEEP by Il Sung Na (Knopf)
Join the owl on his moonlit journey as he watches all the other animals settle in for the night. "This starry wonderland soothes young listeners through succinct phrasing and powerful pacing. …This refreshing glimpse into the whimsical world of sleep truly soars." School Library Journal (11/01/2009)
LONG NIGHT MOON by Cynthia Rylant and Mark Siegel (Simon & Schuster)
" 'Long ago Native Americans / gave names to the full moons.' This lyrical poem gives every moon its own personality: for example, 'the Thunder Moon of July trembles, / shudders, / and disappears / in a thick black sky.' The spare words shine as brightly as the moon on the charcoal and pastel panoramic rural scenes." (Horn Book Guide 2005)
KISS GOOD NIGHT by Amy Hest and Anita Jeram
Even after a story, being tucked in, and drinking his warm milk, Sam is not ready to go to sleep until his mother kisses him good night. "This is an enchanting little story, with homey illustrations that add to its appeal. It will be particularly reassuring to read aloud on those dark and stormy nights."   School Library Journal (11/01/2001)
GOOD NIGHT, GORILLA and 10 MINUTES TILL BEDTIME, both by Peggy Rathmann (Putnam)
In the first, a mischievous little gorilla borrows the zookeeper's keys and lets all the animals out of the zoo at bedtime. They sneak home with the zookeeper and tuck themselves into bed. The zookeeper's wife discovers all the extra "guests" and tucks them back into their zoo beds—except for one little animal who sneaks back in. The second book is a wild romp of a backward countdown toward bedtime, featuring a boy, a bunch of hamsters, and all kinds of toys. It may not be the quietest bedtime book, but it's a huge family favorite.
SHEEP GO TO SLEEP by Nancy E. Shaw and Margot Apple (Houghton Mifflin Harcourt)
The authors of the bestselling Sheep in a Jeep continue to weave rhyming, rhythmic read-aloud magic with their newest installment, this one about five little sheep who can't get to sleep until a gentle and helpful border collie gets them settled.
THE MOON IS GOING TO ADDY'S HOUSE by Ida Pearle (Dial)
Another new addition to bedtime stories is this beautifully illustrated story of a little girl leaving a play date with her friend in the evening with the big full moon "following" her all the way home—through city and country—to tuck-in for the night.
WILD CHILD by Lynn Plourde and Greg Couch (S&S/Aladdin)
Even Mother Earth faces nighttime challenge as she tries to put her child, Autumn, to sleep. A clever and memorable take on bedtime-stalling shenanigans and a celebration of nature as well as family.
Finally, of course no collection of sleepytime books would be complete without
GOODNIGHT MOON by Margaret Wise Brown and Clement Hurd (HarperCollins)
This amazing, hushed book is so well known it surely doesn't need any introduction from me.

 These next books aren't specifically bedtime stories, but were recommended by numerous families as favorites that lead children beautifully to sleep.
EACH PEACH PEAR PLUM by Janet and Allen Ahlberg (Viking)
This classic invites young children to spy favorite nursery rhyme characters hiding in the pictures, which little ones love, but it's the rhythmic language that makes this one a perennial read-aloud favorite at sleep time.
BIG RED BARN by Margaret Wise Brown and Felicia Bond (HarperCollins)
This book may be a little less well known than its sibling, Goodnight Moon, but it is another bedtime winner, following the cycle of animals on the farm through their day and into sleep.
THE COMPLETE TALES & POEMS OF WINNIE-THE-POOH by A.A. Milne and Ernest Shepherd (Dutton)
From the deeply gentle and amusing stories of the Hundred Acre Wood residents to the irresistible rhythms of A.A. Milne's poetry, these words have lulled generations of children to sleep.
 ***
What are YOUR family's sure-fire bedtime favorites? Remember, we are talking about the ones that actually get your kids to sleep, not just the ones they love to hear. : )