Derivation affects us as book buyers and readers in powerful and complex ways. Most of the time it involves aspects that are relatively straightforward and overt, or at least well established. Read-alikes of popular books, for examples, are done on purpose and bookstore buyers are entirely at liberty to separate out personal and professional sensibilities and put a number in the order box if they feel well advised or obligated to do so.
Though the range of derivation varies widely, of course, nonetheless read-alikes, retellings of classics, books that share genre plot underpinnings, and so forth, are essentially advertised as such in the design, marketing and promotional departments. Every now and then, though, one encounters something which comes across as more of a blindside, and which elicits a more visceral, emotional response from us.
First of all I'd like to say that this is very subjective stuff, and should be treated with a great deal of perspective and discretion. I admit to being a bit of a princess and the pea here, and will make sure to correct that impulse by talking about what I think is important, but not getting into specifics here.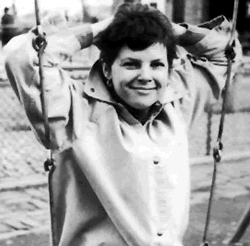 All right, so supposing that there are instances of derivation which fall into a special category of being on the other side of acceptable convention, how would one identify them constructively? More importantly if so identified what then?  For me, I associate the identification experience as having a déjà vu element. For example I was reading a picture book f&g some months ago when all of a sudden a strong thought flashed across my mind, a premonition that core elements of Harriet the Spy were about to appear in the book, that a diary filled with honest creative observation was about to be accidentally left behind and discovered by schoolmates, and so forth. This premonition was borne out entirely and in multiple instances.
Harriet the Spy is an all-time favorite book of mine and I feel both strong attachment and even oddly protective of it. Nonetheless, anything that stimulates self-righteousness should be examined closely and critically. And so I ask other buyers, what's your take on this issue? Is there a responsibility to truth, fair play, and beloved dead authors that justifies outward discussion, or is it simply a matter of private reaction and not ordering any copies?