Whether 'tis nobler in the store to suffer
the slings and arrows of interminable phone calls,
or to wear masks against a sea of droplets,
and, wiping surfaces, (hope to) end them?
***
In a landscape of stores and businesses re-opening to the public with varying levels of safety precautions, we remain closed for in-store browsing, and the customers are growing restless. I understand why; going into the fourth month of COVID-19 restrictions, we all desperately want to feel 'normal' again, to broaden our circles of human interaction, to experience the small joys of discovery and connection that happen serendipitously in spaces that are not our own.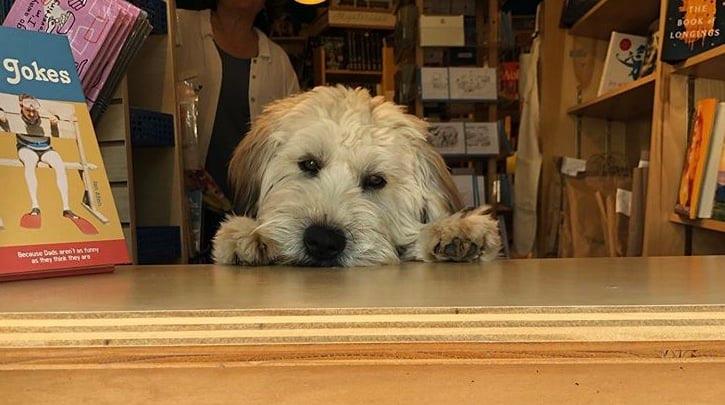 Our customers want to come in again. They want to see ALL the books, not just the ones they can peer at through the windows. They want to chat with my wonderful staff at our counters, not our curbside pickup spot. And some are getting a titch impatient that our doors are still closed.
Continue reading