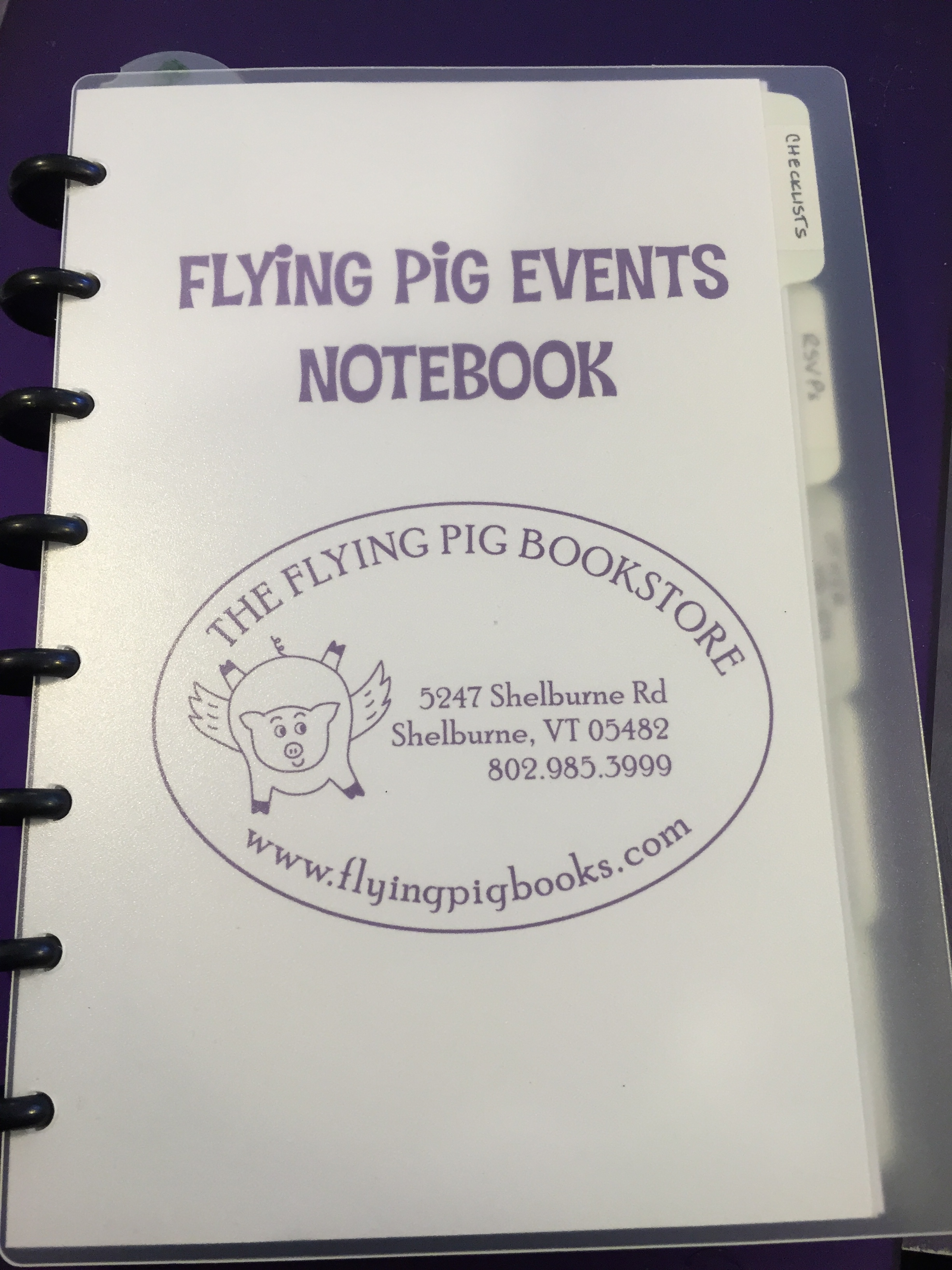 Independent bookselling is a strange and wonderful avocation. Although we have many colleagues around the country, each of us runs our stores differently. We have broadly similar goals – bring beautiful, important, funny, inspiring, informative books to as many readers as possible – and yet wildly idiosyncratic ways of getting there. When I post behind-the-scenes glimpses of the Flying Pig infrastructure, I do so partly to give people on the other side of the desk a peek inside, and partly to share my personal strategies, tips, and resources with my colleagues, wanting to compare notes.
Roughly half my life has been spent trying to find perfect organizational tools. For example, because I am a reluctant planner, I have to have the exact right portable paper calendar — for me, a monthly view, with large, clean, uncluttered squares to write in – without which, I cannot keep track of my schedule. It's a genetic thing; my sister and I inherited it from our Dad – both the aversion to setting dates in stone and the desire for gorgeous organization. From old-fashioned stationery stores to brand-new iPhone apps, the three of us have searched high and low for that elusive perfect tool that will transform us into the highest versions of our fully organized selves. We haven't found it, my sister and I, but we are ever hopeful.
When it comes to sharing important information with a team of people, those tools are even more important. Bookstore events require so much advance planning that we are always fine-tuning (and sometimes overhauling) our systems to make sure nothing falls through the cracks. Since pre-fab forms and apps don't exist, every bookstore creates its own ways of doing things. At our store over the years, we've used events to-do list spreadsheets and Google Docs with many incarnations – adding and subtracting columns, trying to get everyone to use the same tool the same way – with varying levels of success.
But now – and this has been a REALLY long-winded of getting to the single celebratory point of my post –  I think I may have finally invented a pretty solid events template. It's a notebook that lives at the store where everyone can access it at any time. At the top of the page goes the event name, date and time, and the rest is a checklist of just about everything we need to do for that event. I showed this template to an organized friend of mine who does consulting work for businesses, and she said, "I have a suggestion: instead of having people just check off the boxes, ask them to initial them, so if you have any questions later, it will be easy to know which staff member to ask about that item." Brilliant!! 
Here it is: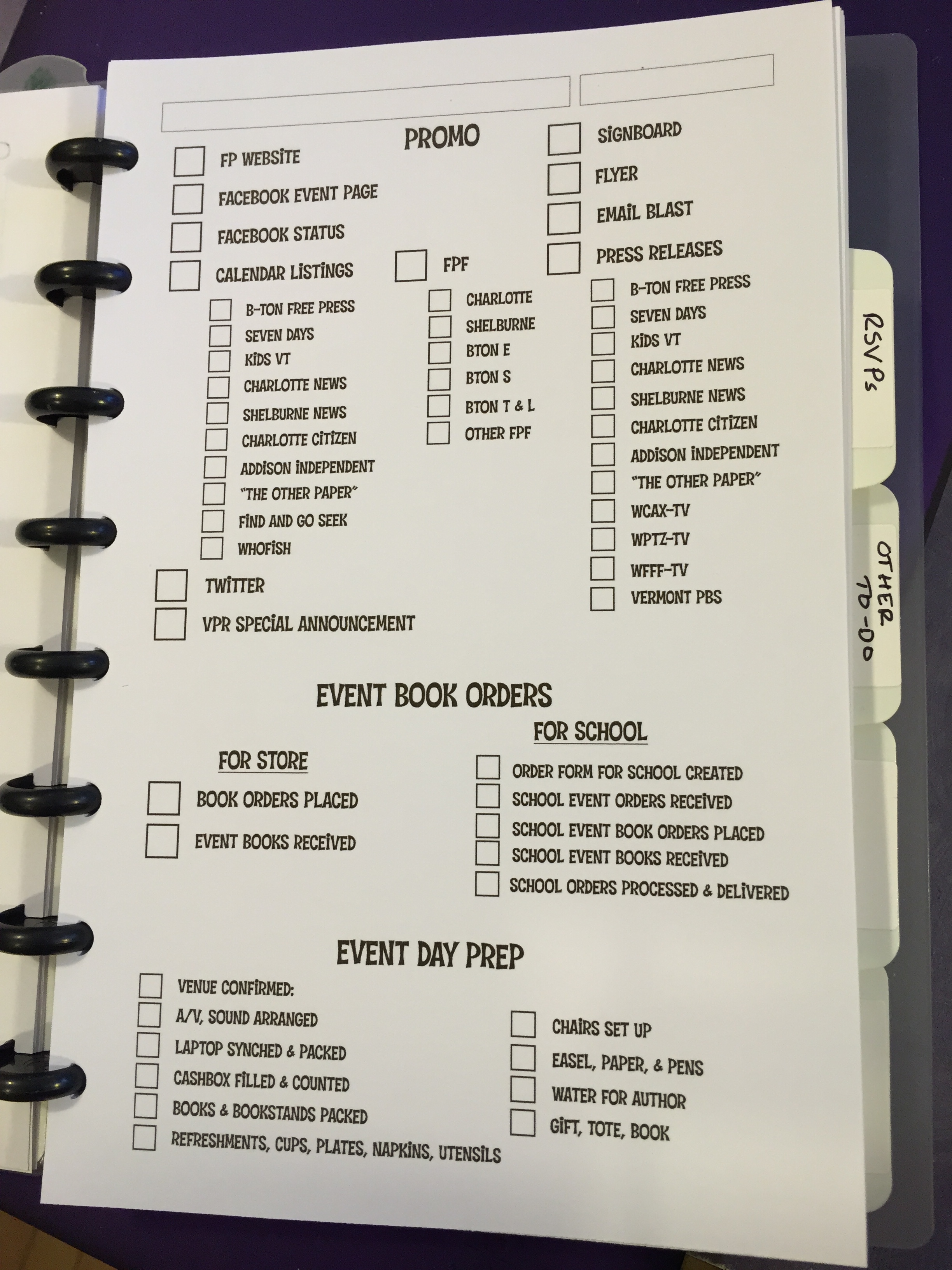 I tell you, it takes a village to organize a bookstore, and an entire bookstore to organize a good event. I've already revised this thing four times since its creation. We'll see how many more tweaks it gets before we decide that, for now, it's the perfect organizational tool.