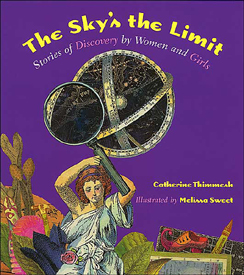 As promised, I've got more birdhouses to share with you! This time I thought I'd demonstrate the fact that you can often get two good birdhouses out of one book.
Both of the birdhouses you see here were made using an F&G for The Sky's the Limit: Stories of Discoveries by Women and Girls, written by Catherine Thimmesh and illustrated by Melissa Sweet (Houghton Mifflin, 2004 — I've been holding on this F&G for a long time!). I've always been a huge fan of the collage illustrations Melissa created for both this book and Girls Think of Everything: Stories of Ingenious Inventions by Women (also written by Catherine Thimmesh and published by Houghton Mifflin).
There were so many wonderful pages to work with in this book that I easily found enough material to cover two birdhouses. One is now the property of my best friend, Elizabeth. She's a former women's college biology major — now a doctor — so I knew this would make a perfect gift for her. And the other one made the perfect gift for… me! (Don't I deserve to keep at least one or two of the birdhouses I make?)
First, a few shots of Elizabeth's "Discoveries" birdhouse…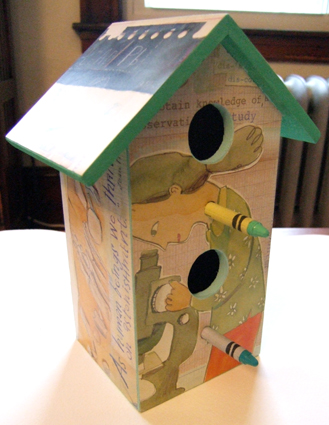 front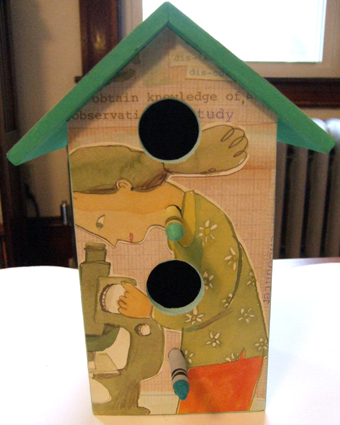 left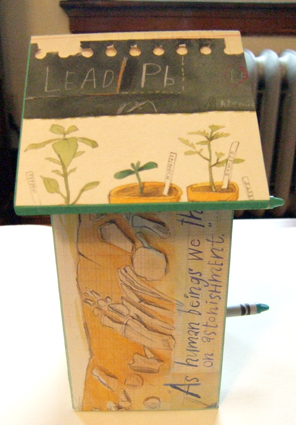 Here's a better shot of the Jean Fritz quote on that side: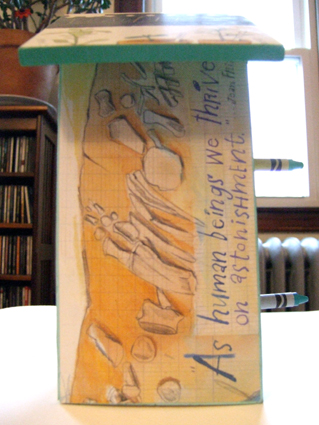 back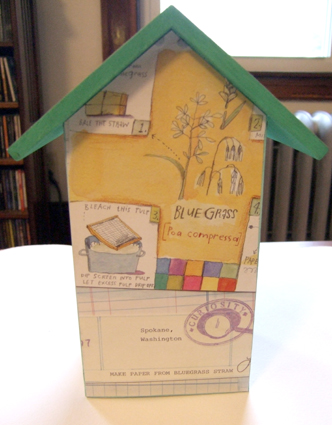 right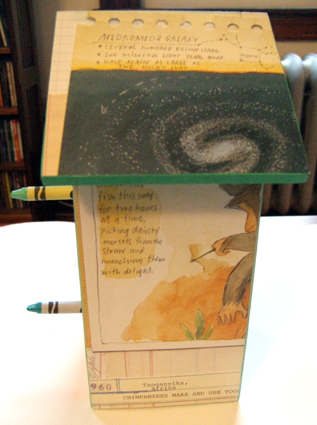 now, a few shots of the "Discoveries" birdhouse that belongs to ME!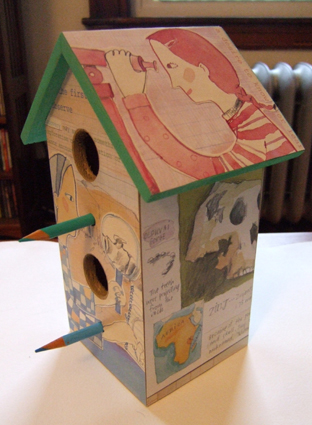 front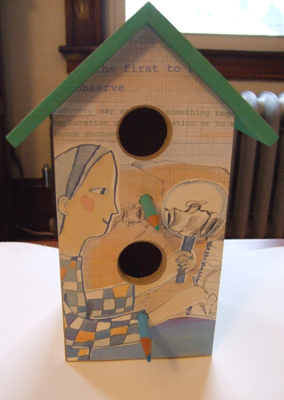 left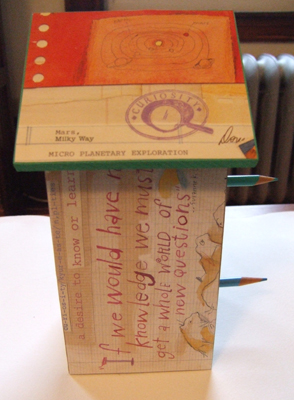 Quote from Susanne K. Langer: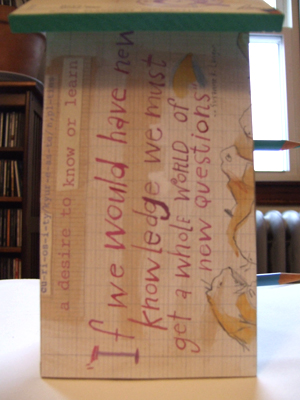 back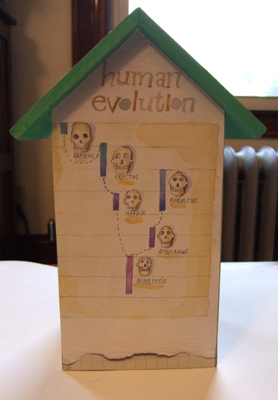 right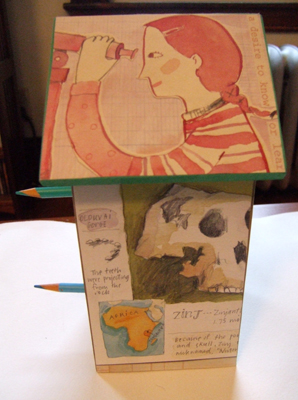 Are you making your own bookish birdhouses yet? If so, I'd love to hear how they're turning out!
You'll find my previous bookish birdhouse posts here (3/24/10), here (2/24/09), and here (1/29/09).