Yesterday, we hosted Jane O'Connor, author of the stunningly popular Fancy Nancy series. We rented our local Town Hall to contain the more than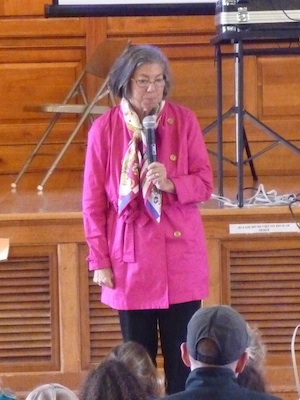 200  fans, who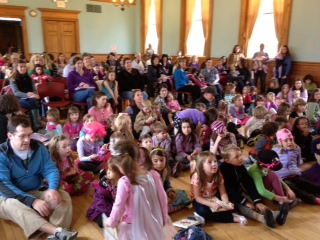 ranged in age from four months to ten years. What united this mostly female crowd was a deep abiding love of all things fancy.
We had all the books, four tables worth, and the crowd was very happy to buy the new book, Nancy Clancy: Super Sleuth, the first in her new chapter book series. People were buying stacks of yummy books, almost all festooned with glitter.
Jane started her presentation by asking the kids if they could guess how she came up with the idea. Was it because of her daughter? No, she doesn't have a daughter. Was it because of her granddaughter? No, she doesn't have any grandchildren. Turns out Jane O'Connor has been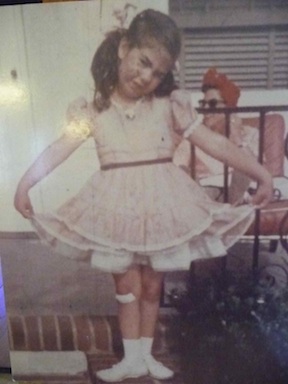 fancy since she was a little girl, and she had a photo to prove it.
The kids jus
t had so much fun. Some were dressed up with fancy clothes, one young girl had on a wig! Jane's presentation began with a question: did the crowd know what accessories were? Little hands flew up, eager to answer. One young girl asked," Are leg warmers accessories?" Jane goodnaturedly said yes.
Jane then had a really fun Power Point presentation about the new book that featured the fancy words detectives use. It was awfully cute watching tiny kids say things like culprit, motive, and suspect. The last activity involved bananas. I'll admit, I was skeptical. But it all became clear once the six young people who were chosen earlier by Jane (a brilliant idea that avoided total chaos by asking for volunteers) learned that the best way to work on their posture is by balancing a banana on their heads.
This event was a lot of fun. It's not every day I can rock out in a tiara at work.