As I sit down (finally!) after four days in the aisles at Javits for the 2020 New York Toy Fair, I'm flipping through my notebook and order copies, trying to distill all that browsing into some trends in toys to report back to you this year. A couple of factors, however, are making this year a bit more challenging for the toy industry, so I'll include those as well, and we'll sort it all out together.
Every conversation that I had with a vendor this week included a reference to the coronavirus outbreak, its recent spread from China (where so many of the toy production facilities are located) to Europe (where so many toy company headquarters reside) and all points in between. Specifically, the continued closure of Chinese factories will at best delay production until they re-open, and at worst cause companies to seek other locations for manufacturing, a daunting and expensive gamble. Some manufacturers actually currently have more inventory than usual in the United States, as they tried to avoid potential tariff increases in December, and shipped more product than usual stateside. A flat holiday season, sales-wise, has kept some warehouses full, and that merchandise will be used early in the year. Other manufacturers were understandably vague about delivery dates; we heard lots of "we're hoping for July delivery, but we'll see" in response to customer queries.
Retailers I spoke with in the aisles were ordering a bit more urgently, hoping that by being earlier in the line of orders, they might get fulfillment more quickly as product eventually becomes available, and others were discussing short-term warehousing strategies to bring in and store product now – sort of the retail equivalent of buying up the milk, eggs and bread at the supermarket before a blizzard. Product availability, pricing, and freight costs were much more common topics of conversation than usual in every booth, and theories about the containment of this worldwide virus were…. well, viral.
All of this concern about availability made retailers focus less on the new, future products, and more about what could be ordered and reliably delivered. Still, a few trends and themes emerged that are worth noting:
The lines between media and play are even blurrier than usual. Streaming channels, social media and screen-based games continue to cross over into the toy aisles, creating games, action figures, role play and licensed product of every type. I spied more than a few buyers carefully checking their smartphones in booths, searching character names and viewer demographics to determine whether a license was relevant to their stores. Gone are the days when a seasonal check of Saturday morning cartoons kept a toy seller informed on all the latest heroes, as kids are viewing programming on multiple screens for many more years. Video games even create nostalgia toys, as parents who grew up with handheld devices now want to purchase their childhood icons for their kids in toy format. While much of this trend may seem irrelevant to specialty bookstores like ours that tend to avoid mass market merchandise, it is important to note that to kids, those arbitrary lines between "classic characters" and "licensed properties" are nonexistent, and they seek out brands and toys that feature their classics — not just the ones traditionally celebrated by the literary canon. I believe that we need to widen definitions of heroes, role models and icons, and celebrate the power of story in many venues and formats.
Environmental awareness is experiential in play. Numerous booths featured recycled material, earth-friendly packaging, and themes of environmental concerns. Global concern about the ravage of Australian wildfires was evident, as koalas made a comeback this year, and the theme of climate change appeared in toys for toddlers through preteens.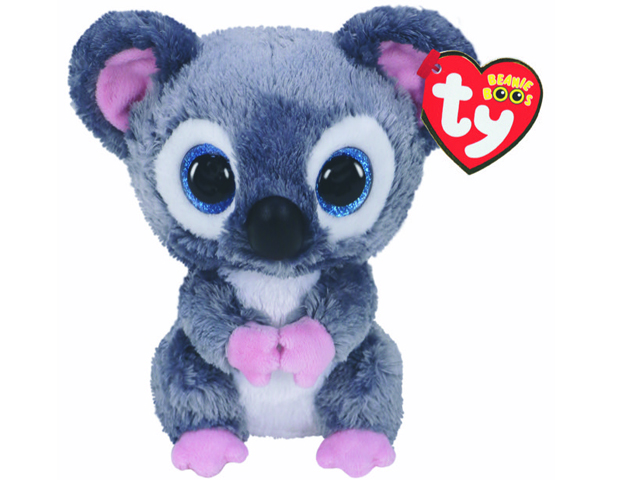 A related theme was more evident this year involving family outdoor experiences. Camping-related toys, games, gear and pretend play was in every aisle, more so than in recent memory. Booksellers would do well, I believe, to stock up on bird and wildlife guides, survival manuals and stories, and sidelines related to outdoor use.
Compounds are king. It seems that I'm always mentioning putty, slime, goo, and other modeling compounds when I talk about toys, but the extent of tactile play compounds into every brand, age level, and packaging choice is simply remarkable. I squished, squeezed, poured, and rolled dozens of modeling compounds in my hands over the last few days, and there is no end to the number of new combinations of color, substance and style of goo available to play with. There is simply no avoiding this trend, which has oozed into every kind of retail experience — and bookstores are perfect venues for these low-tech, high-touch play options. Add in their non-gender specific packaging, their few safety-related age restrictions, and their quiet play use, and putty, dough and slime options become bookseller favorites.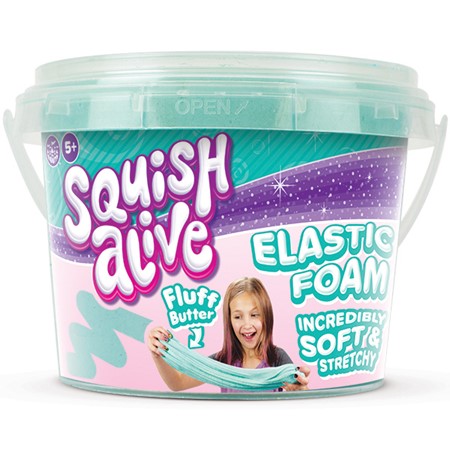 We are magnetically attracted to good design. Magnetic toys, puzzles, fidgets and building blocks continue to be category leaders. More sophisticated magnetic toys, art sets and construction toys were retailer favorites this year, and will be strong sideline choices for specialty stores of all kinds.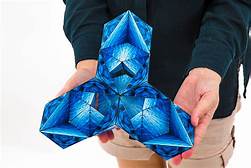 Multi-generational fun and games are on the upswing. As more grandparents care for the children of working parents, there is both a nostalgia element to this year's game releases and more new items produced that appeal to multi-age game play. I saw many versions of classic games, lots of vintage-looking reproductions, and experienced a few "oh! I remember that!" moments in the aisles this year.
Science for the mechanically inclined: For the last few years, I have included references to robots and coding as the strongest themes in science kits and activities, but this was the year of Rube Goldberg. Multiple manufacturers introduced lines with mechanical building play — from pulleys and gears to constructing a simple pinball game, this is a year to find the Phillips head screwdrivers and let young tinkerers experiment. This trend echoes our own store's success in recent years with nonfiction and science-related "how things work" titles, and bodes well for the next generation of fixers, inventors and doers.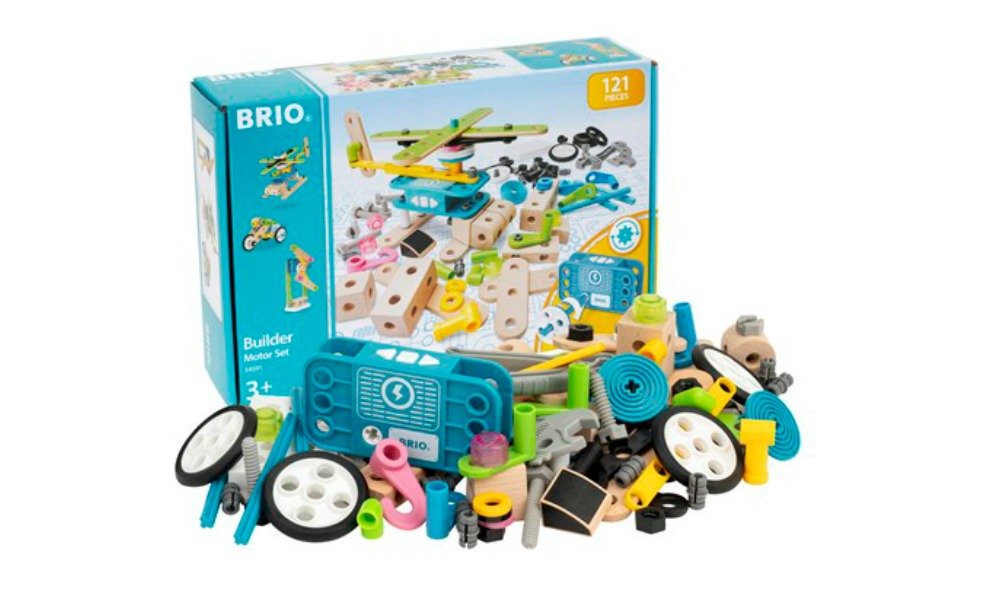 Overall, while our year in children's specialty retail may be filled with lots of uncertainty in terms of product availability and how our customers will respond to global events in the ways they purchase for their families, a few encouraging themes emerge from the scribbles in my notebook and the pictures on my smartphone. First, children are drivers of a huge share of our retail market, and there are many manufacturers, designers, and vendors who take the responsibility to create product for this market with great seriousness and respect. Secondly, the children's specialty channel is growing — and as members of that community we lead the way in both revenue and market focus. Let's hope that we have lots and lots of new products to offer them, and that those boxes arrive very soon.