It is indeed the time to take a breather and report on the Best Things Heard Around the Bookstore this holiday season.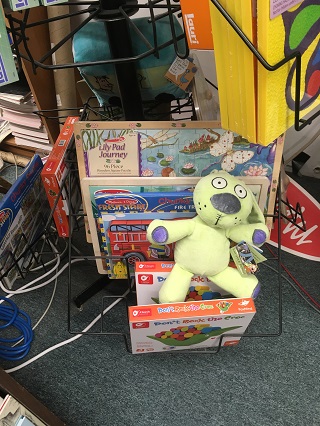 Most Favorite Thing Heard at the Store
He's real!! Look Mom, he's real! I knew he was real. Look Mom, Knuffle Bunny is real!
A young child on encountering our plush Knuffle Bunny
Least Favorite Thing Heard at the Store
I need a picture with me holding the store bag to prove I bought something in a small store.
A customer on Small Business Saturday getting a friend to take a photo for social media purposes

Tied for Most Honest Declaration Heard at the Store
ME!!!
A child, who had been told in great detail that they were shopping for someone else, after being asked who would like the book she had brought up to show her parents.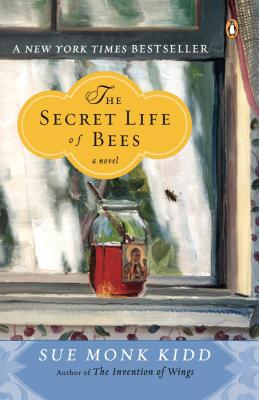 Tied for Most Honest Declaration Heard at the Store
Nooooo.
The last word in the following exchange made by an uncle catching up with his niece.
What books are you reading at school?
The Secret Life of Bees.
Is it good?
Nooooo.
Least Cognizant of Macabre Literary Beings
What's this big green frog thing?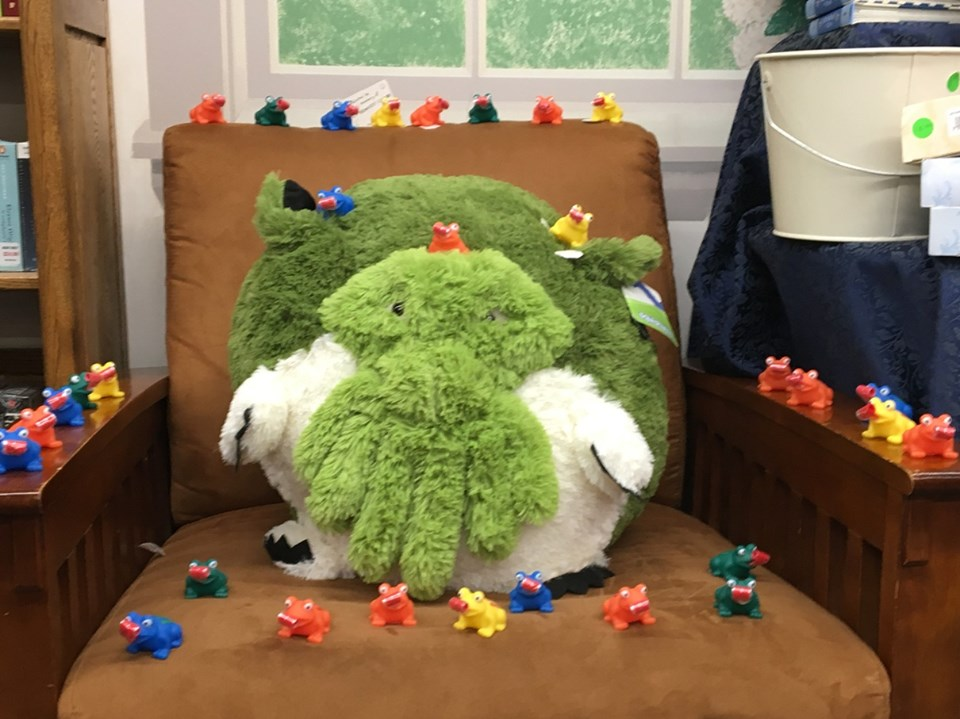 A customer who endangered herself by pointing at Cthulhu and making the aforementioned question. We managed to convince the ancient one to withhold his madness inducing scourge from her.
Best Reason to Pass on a Picture Book Recommendation
Too close to home. Too close to home.
A customer looking for a picture book for her three-year-old after being shown Still Stuck.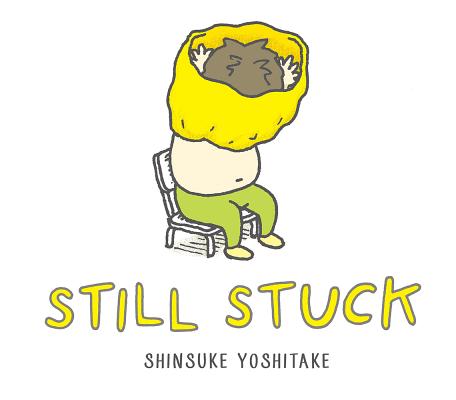 Best Repeated Observation

Emma, you've got to see this!!
This phrase was repeated literally, and excitedly, at least eight times by a boy calling out to his sister over each new sideline he encountered.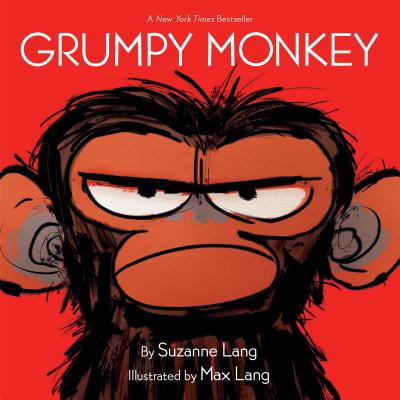 Best Statement by a Delivery Driver
She is a grumpy monkey.
Our UPS driver on why he was buying Grumpy Monkey for his neighbor.
Nicest Comment by Customer
People go "I hate shopping" but I don't. I just say to them, I don't hate shopping, I just I go to Devaney Doak & Garrett.
Happy Holidays, everyone!