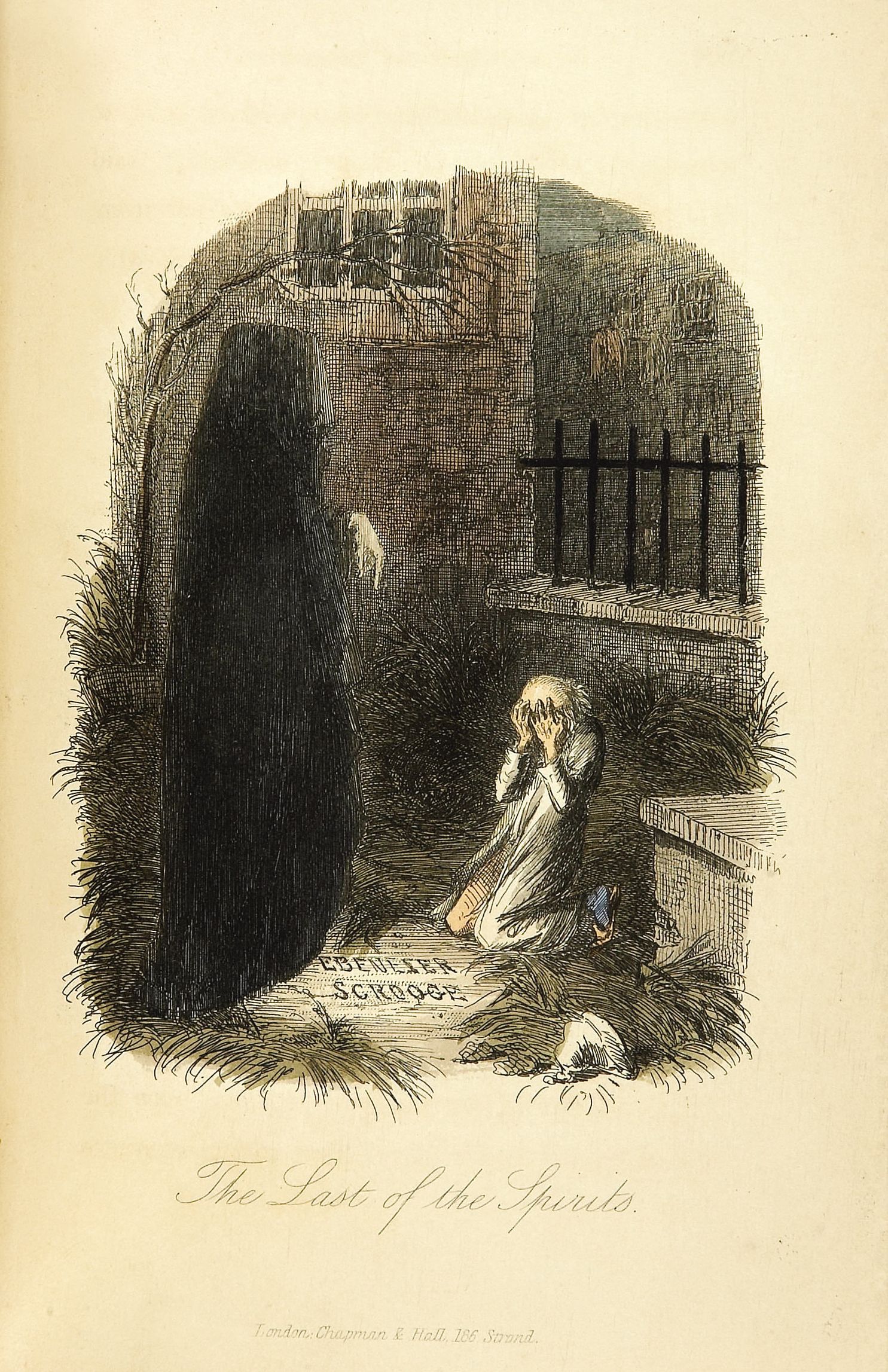 My annual task of producing The Holiday 20, DDG's annotated picks of the season, 20 books in 10 different categories, is such a longstanding annual tradition that even writing about the task here in ShelfTalker has become a bit of a seasonal tradition. Danger lurks therefore. In treading back over familiar ground one might easily step upon the toes of the past if one doesn't take care. Glancing back I see that I have previously compared the task of sifting through the year's books for the Holiday 20 to such things as cleaning out the attic and preparing for a long hike. This year will be different, though, because it is ironically all about being haunted by differences. Indeed, The Ghost of Holidays 20 Past has joined us to hold me accountable for how this year's list has parted ways with its forebears.

The Ghost of Holidays 20 Past: Behold. I have come forth to upbraid you.
Kenny: I stand ready to be rebuked.
The Ghost of Holidays 20 Past: You have chosen 4 fiction books and only 2 nonfiction. This is an odious spurning of tradition! In the past it has always been 2 and 2.
Kenny: True, though one year it was really 3 and 1 because I listed The Magicians by Lev Grossman under nonfiction for fun and also because I couldn't pare the novels down to 2.
The Ghost of Holidays 20 Past: That was a dastardly deed, but not so odious as your actions this year, for in the prior case you still respected the basic structure of the gift guide.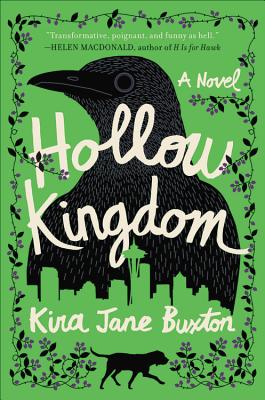 Kenny: Honestly, oh Ghost of Holidays 20 Past, 2019 was such a strong year for fiction that I truly struggled in paring it down to 4. I was stuck at 5 for some considerable time. Ninth House, Hollow Kingdom, and Starless Sea were all musts, and I struggled mightily between A Hero Born and Recursion just to keep it at 4. Sigh.
The Ghost of Holidays 20 Past: I'm still appalled and what say you to not having a Cookbook section this year and bundling Humor, Gift and Coffee Table into one section. I'm surprised that you can walk upon the ground and not be galled to the quick by the shame of it.
Kenny: Something had to give, what with the extra fiction and also, truth to say, It seemed more important to me to find space for Ross Gay's marvelous Book of Delights, and Julia Drake's sublime The Last True Poets of the Sea than cleaving to a Cookbook section.
The Ghost of Holidays 20 Past: Ah yes, I noted that you slipped Julia's book under Maine Interest to salve your conscience for having overloaded Young Adult.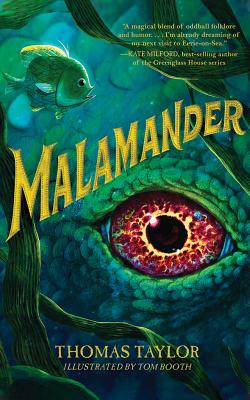 Kenny: Guilty indeed, but I feel more guilty for having left off so many outstanding YA and Middle Grade titles. There was such a rich trove to choose from that full justice was impossible. No Jackpot, or Wilder Girls, or Slay, Lovely War or Malamander or Dead Voices or yet other books I've loved this year. It is galling. Still, if I can paraphrase Brandoch Daha "Blame us not overmuch, dear Ghost of Holidays 20 past. Who shoots at the mid-day sun, though he be sure he shall never hit the mark, yet as sure he is he shall shoot higher than who aims but at a bush." And that was indeed my aim to do my best even if that meant bending tradition a bit.
The Ghost of Holidays 20 Past: Bah. Hmmn, well perhaps I Bah too much. Yet do not let this variance from tradition become a tradition, Kenny.
Kenny: We shall see, and in the meantime here is the full list of this year's titles.
DDG's Holiday 20
Fiction:
Ninth House  By Leigh Bardugo
Publisher: Flatiron
Hollow Kingdom By Kira Jane Buxton
Publisher: Grand Central
A Hero Born By Jin Yong
Publisher: St. Martin's
Starless Sea By Erin Morgenstern
Publisher: Doubleday
Humor, Gift and Coffee Table:
This Book Is Literally Just Pictures of Cute Animals That Will Make You Feel Better By Smith Street Books
Publisher: Smith Street Books
The Book of Delight By Ross Gay
Publisher: Algonquin
Ye Olde Cat Memes By Eulalie Osgood Grover
Publisher: Houghton Mifflin Harcourt
Morning Glory on the Vine By Joni Mitchell
Publisher: Houghton Mifflin Harcourt
Young Adult and Middle Grade:
As Many Nows As I Can Get By Shana Youngdahl
Publisher: Dial

Klawde: Evil Alien Warlord Cat #1 By Johnny Marciano, Emily Chenoweth, Robb Mommaerts (Illustrator)
Publisher: Penguin Workshop
Charlie Thorne and the Last Equation By Stuart Gibbs
Publisher: Simon and Schuster
A Treason of Thorns By Laura E. Weymouth
Publisher: HarperTeen
Non-Fiction:
How To: Absurd Scientific Advice for Common Real-World Problems By Randall Munroe
Publisher: Riverhead ooks
A Woman of No Importance By Sonia Purnell
Publisher: Viking
Maine Interest:
When You Find My Body: The Disappearance of Geraldine Largay on the Appalachian Trail By D. Dauphinee
Publisher: Down East
The Last True Poets of the Sea By Julia Drake
Publisher: Disney-Hyperion
Picture Book:
Fox and the Box By Yvonne Ivinson
Publisher: Greenwillow
Dragon Night By J.R. Krause
Publisher: Putnam
Holiday Books:
Dasher By Matt Tavares
Publisher: Candlewick
The Crayons' Christmas By Drew Daywalt, Oliver Jeffers (Illustrator)
Publisher: Penguin Workshop
If anyone would like to see the the full Holiday 20, reviews included, it is here.