Scary stories can be irresistible. There's just something comforting about letting yourself get scared when you know you're not in danger. But how do you walk right up to that edge of manageable fear without falling over? The truth is that, while I like the idea of scary stories, I'm actually a total chicken. As I told a middle school field trip this week, I almost got kicked out of a sleepover in high school for screaming too loudly at the previous cinematic iteration of Stephen King's It. (Or, really, my friend's mother brought out a pillow for me to scream in so she wouldn't have to listen to it anymore.)
There's no doubt that horror has been a trend in the book business, but of course there are different kinds of terror, and we each have our own thresholds for different kinds of frights. Creepy Underwear? Well, it's creepy, but it's also so comfy—who can resist? Spiderwickian mythologies of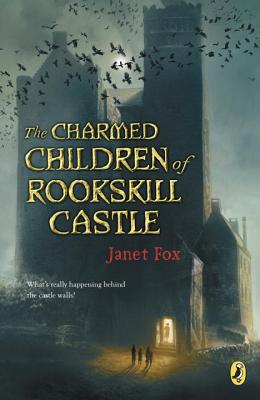 ogres and fairies hidden from view can also stir the imagination and quicken the pulse. But it's really in middle grade books that authors start trying for genuine scares. There are some truly sinister tales out there for upper elementary, and I have several very scary favorites, with Thornhill by Pam Smy and The Charmed Children of Rookskill Castle by Janet Fox coming immediately to mind.
So how do you tell what kids are ready for, and when? I've always believed that kids are amazing at putting down books when the content gets heavier than they can handle, whether that's in terms of emotional heft or psychological fear factor. I've told many a parent to trust their kids' own instincts, and I honestly believe that. But, as experienced as I am as a bookseller, it's only my first time through as a parent. And as my slightly sensitive, highly imaginative second grader (who wants to sleep with the lights on) reached for Scary Stories to Tell in the Dark, I couldn't be 100% sure we weren't in for some sleepless nights. But we plunged in nonetheless.
Although I read the stories as a child myself, it had been a long time, and it was fun to watch them play out one on one. I think the reason it ended up working for us is that the collection builds and
then quickly eases tension to keep its young audience feeling both on edge and in on the conceit. It's a lot less scary to hear about a ghostly manifestation, for instance, if you're simultaneously thinking about techniques for sharing the story with friends to maximum effect. Yes, there were some shocks and screams. But by alternating between straightforward narratives, instructions for party games, and tips for performing the stories yourself, Schwartz keeps things moving, rather than dwelling on any one situation. We read about 75% of them, but Nikhil really did know when a story was about to cross the line for him (a hook clawing at the side of a car door was definitely a fright TOO FAR), and we just moved on. It was affirming to see that dynamic play out in real time.
The funny thing is that after we finished, my newly emboldened scary story aficionado spotted Ghost by Illustrátus on my desk and instantly grabbed it. I love the chilling, atmospheric collection, but as anticipated, it took him exactly 1.5 pages to decide he wasn't ready. I think the difference between the two is that Ghost offers no relief for the reader. From the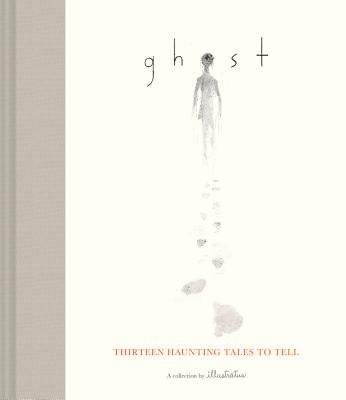 very first page, readers—along with two boys at overnight camp—head out on a midnight journey to hear the world's most authentic ghost stories from a reclusive hook-handed groundskeeper in a rickety cabin in the woods. And it just gets eerier from there.
We weren't ready for that kind of sustained scare (maybe next year!), and we're not quite ready to dive into more substantial horrors. The smiling man from Katherine Arden's Small Spaces can wait. But this first foray showed both of us that I can trust him to communicate his own limits, and also that together we can handle just a little bit more than we think.