Every now and then it is nice to feel like King Eric the Victorious. Eric, a 10th-century King of Sweden, was described as a person "that hath borne over long time a difficult burden and, casting it down at length where he would have it, breatheth free and seeth all fair before him." That's a bit how I feel now that our ARC House program is finally up and running. Phew! It's been two years in the making.The ARC House pictured below now lives in the Cascade Brook School Library here in Farmington. All seven Mt. Blue Rural School District School Libraries now have one.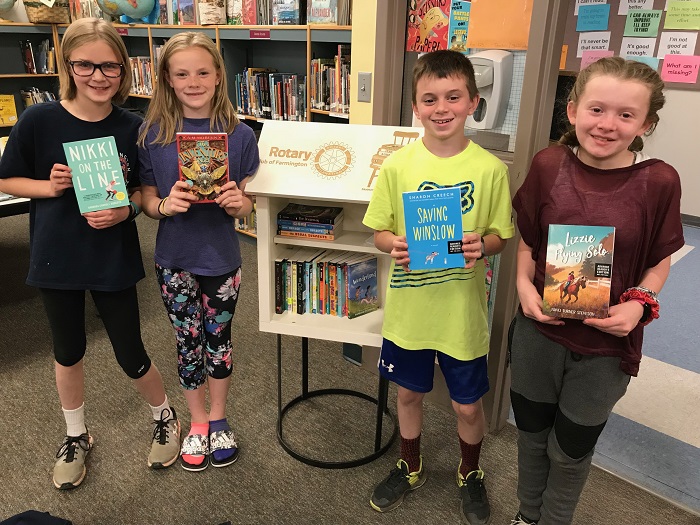 Theses houses were were paid for by a grant I received from the Rotary Club. They were built by Mt. Blue High School students with the assistance of Rotary Club members. Here they are letting the fresh paint dry in the bowels of Mt. Blue High School last week.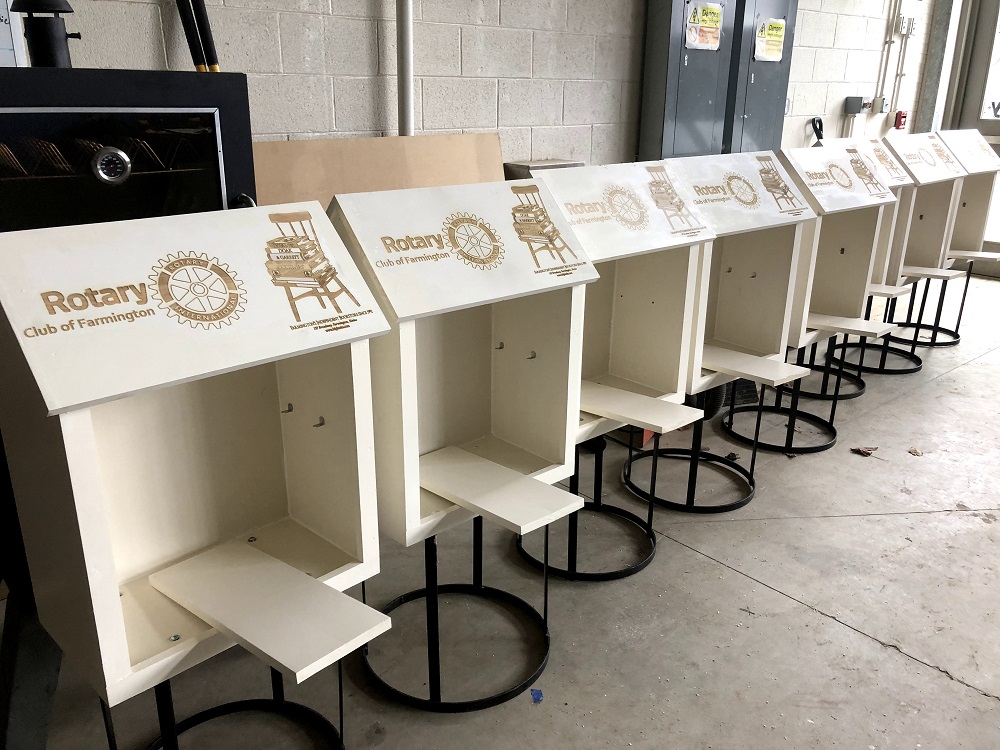 We saved our ARCS for over a year, which was a logistical challenge, to put it mildly, and delivered them to the libraries two weeks ago. I also worked ahead of time to set up an online hub where students from each school could submit reviews of the ARCs they have read. We just got our first review, actually. Geetha Nathan, the IndieCommerce senior manager, got behind the project and helped put in a comment feature for the kids to use. She did this partly because she is the nicest person ever, and partly because we are hoping it might be useful to other stores looking to employ it in a similar fashion.
Speaking of which here, in case it is useful, is our ARC House FAQ sheet which is handed out along with the ARCs at the school libraries.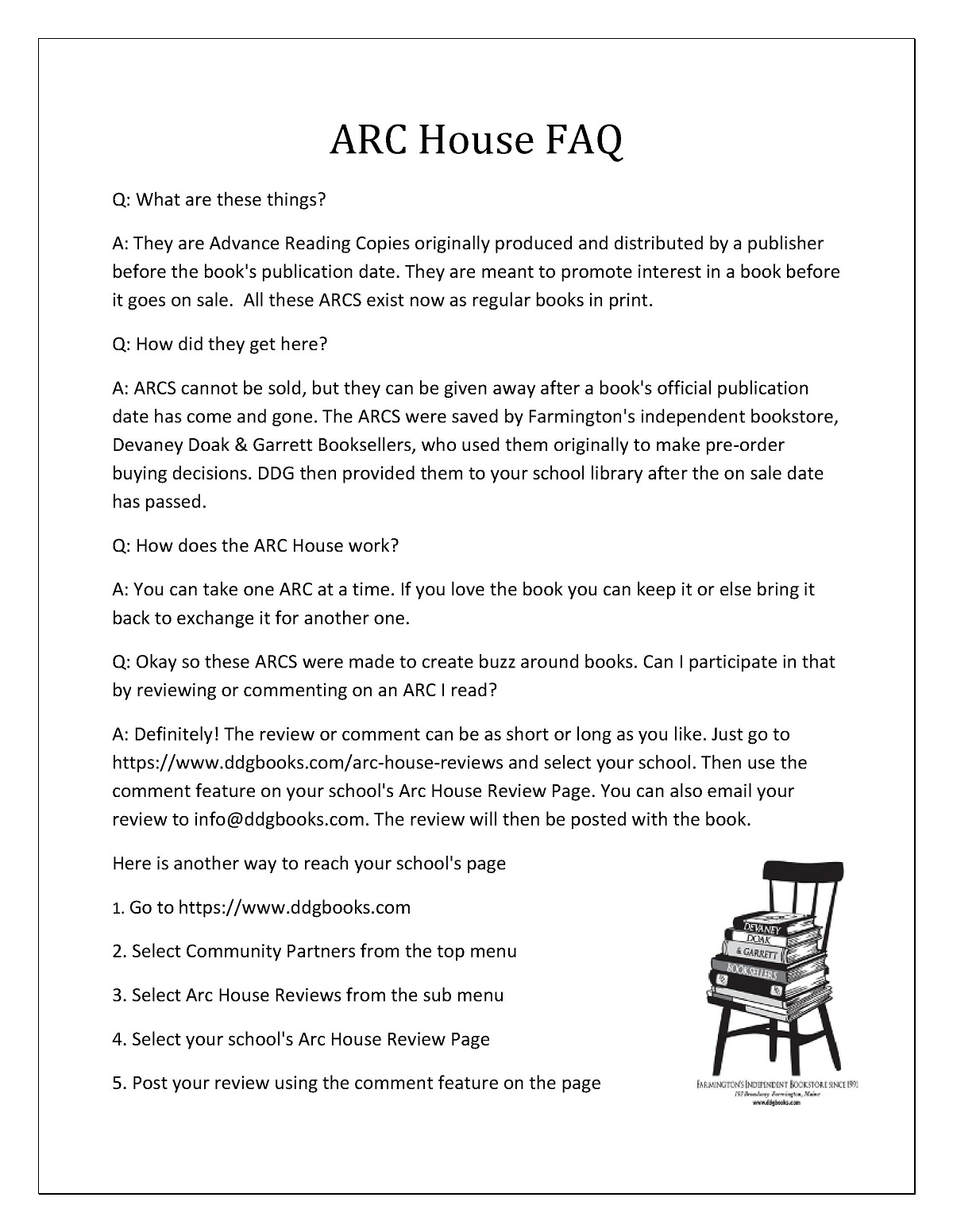 The genesis of this idea came from my assistant manager, Karin Schott, who had wondered about how we might make use of something like the Little Free Libraries in a school setting. We brainstormed and then I pitched it to the schools and then to the Rotary Club. The idea was to find an evergreen way to make dynamic use of our expired ARCs in a community literacy setting that was true to both the ARCs' intrinsic purpose and DDG's mission to share the love of books with our neighbors, and partnering to sustain the intellectual life of our community.

PS: If you'd like a bit more information, see this
PW article
by Judith Rosen.