Happy Children's Book Week, everyone! Publishers Weekly just spoke with Leonard Marcus (
here
) about the origins of this 100-year-old literacy initiative, the longest-running one in our nation. Hooray for the books that help form thoughtful, empathetic, curious, bright people!!
In thinking about how best to celebrate this week dedicated to my favorite of all literary forms—books for children and teens—I thought I would set a challenge: to read 100 children's books this week, and to give away 10 books to children, schools, or libraries.
If you participate and succeed, and send me your list of titles read and books given, you'll be entered into a drawing for a fabulous prize (see below).
Reading 100 books in one week is ambitious, sure, but it can be done! Picture books are, of course, your friends in this challenge, but I encourage you not to whip through them just to knock off titles. Enjoy the language. Marvel at the way a genius author gives us only as much text as we need, and sometimes just a little less, allowing the artist and the reader to make the story complete. Admire the glorious ways children's book illustrators make magic on the page.
If you'd like to be more structured about it, try reading books from each decade of the award. Or decide to read 95 picture books and 5 books for older children and teens. Pop some nonfiction and poetry in the mix! Scour the award shelves at your local library or bookstore for 
Caldecott
,
Coretta Scott King
,
Pura Belpré
,
Sydney Taylor
, and 
American Indian Youth Literature
 book awards, and check out
Comstock-Gág Read-Aloud Award
 titles and Geisel Award winners (
past
and
present
). To diversify your reading even more, use the resources on the
We Need Diverse Books
website.
I'll give us an extra day, since we're starting late. The deadline for completion is Tuesday, May 7, at midnight. I'll announce the winner on May 14.
And the prize? Are you ready?? It's a
double-autographed first edition
of Kadir Nelson and Kwame Alexander's new picture book,
The Undefeated
!!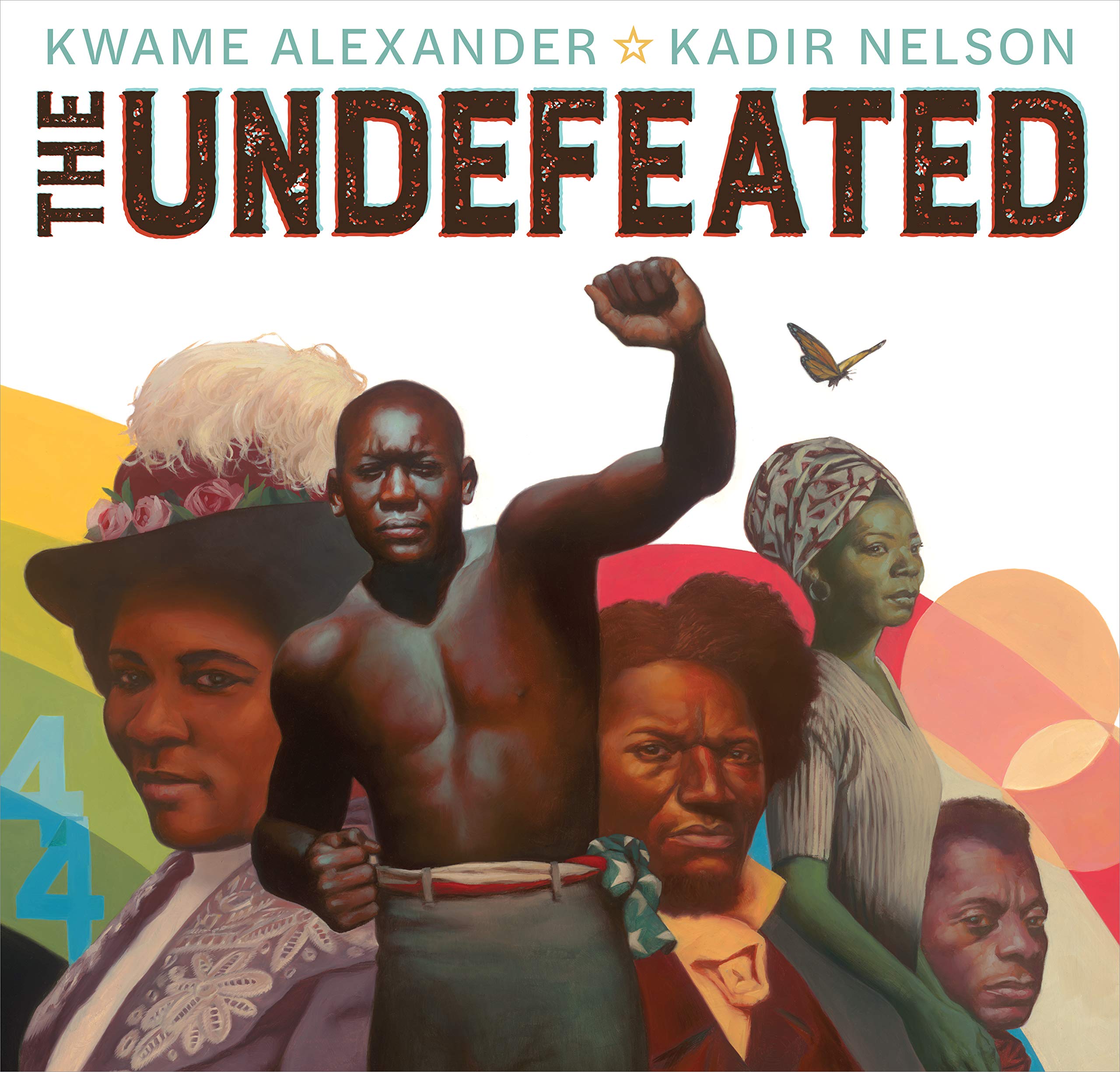 I'm giving this award in honor not only of Children's Book Week, but in celebration and memory of the beloved and brilliant longtime Candlewick Press school and library guru,
Sharon Hancock
.
In order to win, email your list of 100 books read to me at flying pig books at gmail (no spaces, usual format). Rules: you must have actually read them (honor system), you must include the title of your favorite book of the whole bunch, and you do need to include a mailing address (a work address is great) for me to send the prize!
Again, the deadline is Tuesday, May 7 at midnight, and I'll announce the winner in the May 14 ShelfTalker.
Happy Children's Book Week, everyone! And happy reading!