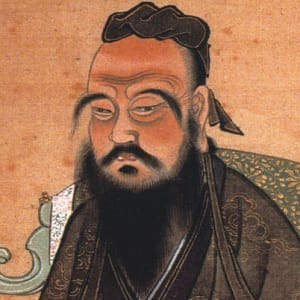 I have to admit that I only take in life wisdom as a kind of intellectual secondhand smoke. It's something I overhear or stumble upon rather than read or seek out deliberately. Still, I'm pretty sure that those who dispense the stuff often recommend getting out of your comfort zone, taking on challenges, and doing things that have personal value. That was just what I had determined to do this spring with school visits. My plan was to take on some events away from my Upper and Lower Elementary School comfort zone and bring authors into more remuneratively challenging terrain like Middle and High Schools. I had a two phase plan for this.

Phase One, detailed here, involved bringing the sensational Diane Magras to two Upper Elementary schools and one Middle School. As we discussed, the Middle School situation offered an agonizing dichotomy: incredibly vital student engagement at the event but woefully inadequate pre-order sales to support it.

Phase Two involved stepping further out onto the plank by bringing the fabulous Julie Berry to one middle school and two high schools. What made Phase Two a don't try this at home situation was that the middle school in question was from a different district than the one I had visited with Diane. The Phase One middle school had great faculty and administrative support, which carried the day. The Phase Two school where Julie and I were beginning our three-event tour day was well known to me as an administrative support black hole and I feared it mightily. On the other hand it had a great new librarian I had worked with at a different school and who I knew was determined to up the school's game in the literacy department. I was all in on supporting her in that effort.
We planned and planned. What began life as a whole school assembly lost the seventh grade to testing and then the sixth grade to concerns that Julie's fabulous and life affirming new book,
Lovely War
, might provoke backlash from sixth grade parents. The footsteps of doom could be heard reverberating in the distance. My librarian pal stepped up and visited each eighth grade classroom to drum up support for the book. She networked around her school to the nines.
Support for
Lovely War
isn't hard to drum up because it is a terrific book with a world of curriculum applications involving the history of World War 1, trench warfare, the occupation of Belgium, the Harlem Hellfighters, Greek mythology, segregation, and  music history, specifically ragtime and the birth of Jazz. All these elements are deftly interwoven with first rate suspense and romance. I knew the school was filled with young readers who would love the book but I was worried that the lack of administrative support would spoil the event.
Julie was traveling up from Boston to spend the day here doing three school and one in-store events. I was very appreciative of her coming and less than enamored with the nagging prospect of a debacle. As with special orders at the bookstore, it is often the ones you work the hardest on that make the least money and strain goodwill. I rolled in at 8:00 a.m. and wended my way down to the cafeteria with an optimistic load of books. The cafeteria was in an uninspired state, though it did have the piano that was needed. Julie was there and we got things set up. At 8:15 two eighth grade classes appeared. No more classes showed up. At 8:20 one of the two teachers announced that she was going to have to remove all her students at 8:40 as she had something important to do with them. She then sat back down and began notably doing paperwork and not paying any attention to the presentation as it began.
Julie had a wonderful, historically rich, socially progressive presentation enlivened by her live ragtime music and stellar PowerPoint. At 8:40 the teacher stood up and removed her entire class, leaving only 18 students. In 28 years of school events this was the darkest hour I had experienced. I had a profound insight into how Winston Churchill felt on learning of the fall of France in 1940. That being said I had a secret emergency plan that it was time to call into service. Looking out at the highly engaged 18 students, the gallant Julie Berry, and the horrified librarian, and consulting my knowledge that there were no pre-order forms turned in, I knew what had to be done. When the presentation wrapped up I took the microphone, thanked Julie for her wonderful presentation, and announced that we had free copies of
Lovely War
for all 18 members of the student audience, and that they should line up to have Julie sign them. Spontaneous cheering met this announcement. Happiness appeared. Mortification made a swift exit.
The secret plan had involved a rainy day fund for the school libraries which we had raised money for with a Blind Date With A Book program. This involved wrapped ARCs which customers give us cash for that we put in a jar to support the school libraries. Reasoning that it was not only raining but pouring now I had resolved to use the funds to pay for the signed copies of
Lovely War
. It really did transform a dreadful moment into a meaningful and successful one. The next two school visits were much less fraught, though I did call on 10 more copies of the book from the Rainy Day Fund at one of the schools. Also, the bulk of regular sales came from supportive faculty and an earlier school reading group purchase. Various strategies had combined to produce a respectable 60-copy sales for
Lovely War
.
All right, so back to life lessons.
You can't underestimate the importance of administrative support. No one from the Middle School's administration attended the event, nor greeted and thanked either the author or myself. The only one who thanked me was a math teacher I used to coach youth soccer with. It starts at the top. Waking up administrators to the value of literacy events is crucial.
The pressure of generating pre-order sales for Middle and High Schools in Title Ten districts without a culture of supporting events is too high. At the same time these events are all the more important for the same reasons that they are difficult. This leads me to conclude that fundraising support needs to be in place for events like this to be sustainable. Institutional pre-sales, whether used for raffles or reading group purchases, need to be in place.
Avoiding life wisdom probably is a kind of life wisdom and so there is actually no escape.