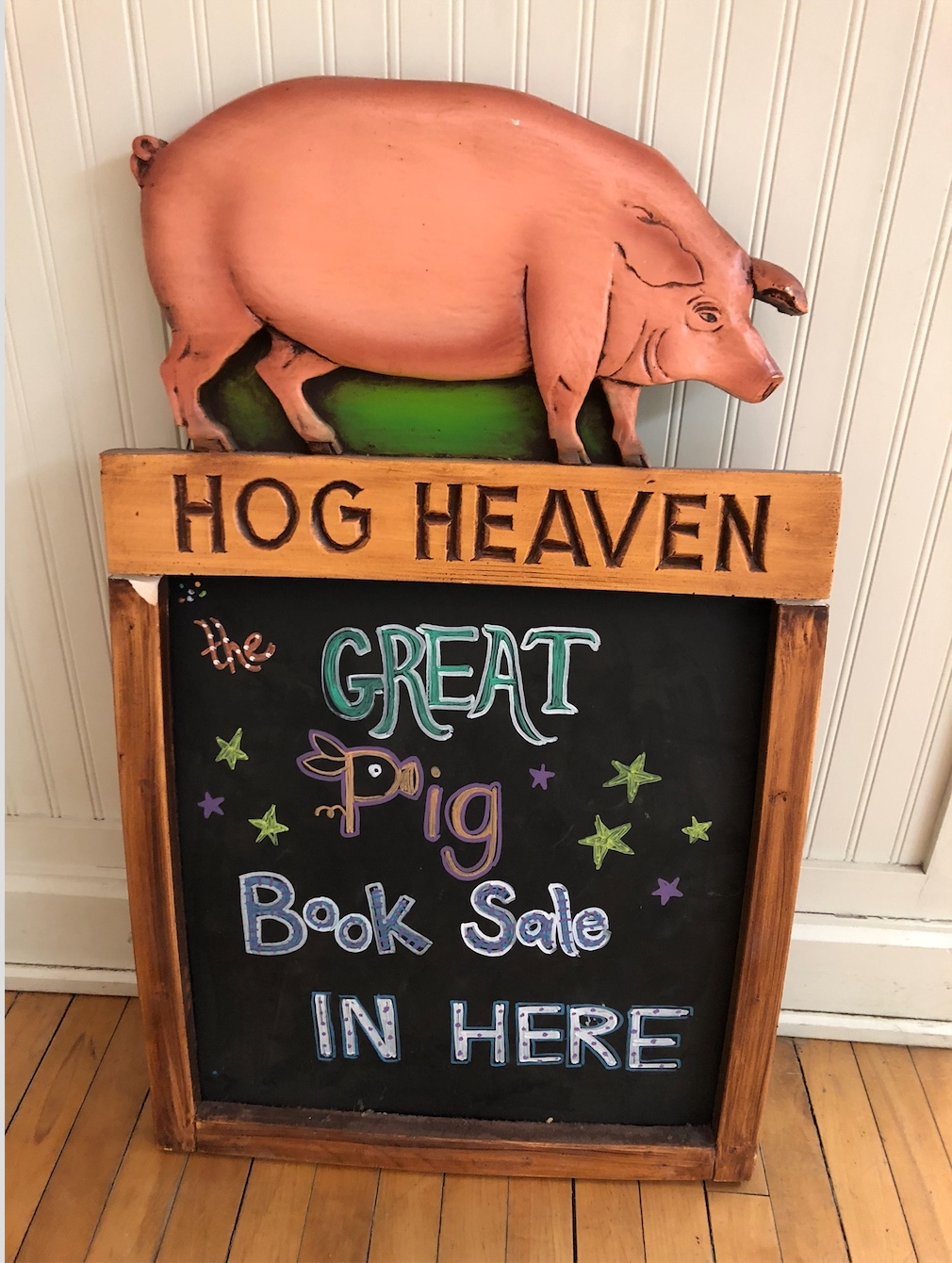 The biggest boon and scourge for any bookstore just might be… storage space. What starts off as a godsend—room for book fair and author event boxes! a staging area for store reorganization efforts! square footage for excess sidelines! a waiting corral for sections out of current favor! a place for lucite spinners and counter displays not in the current rotation!—can, over time, become a coral reef of accreted detritus. We moved into our current location in 2006, and I swear, there are boxes in our basement that came with us in the move and haven't been opened since. That is, until Jory.
Jory is our newest bookseller, and she has the energy of three regular people and the will of ten. Once she made her first pilgrimage to the basement and saw the boxes there sitting in near-perpetual limbo, she devised a plan. "What if," she said to me, "we had a giant sale, and offered a sneak-peek breakfast and shopping for teachers before opening the sale to the public?" While the prospect of figuring out where to put all of the boxes and bins of books was daunting, I was already halfway in. And then she uttered some irresistible words: "You," she said, "won't have to do a thing."
And true to her words, until the morning of the sale, I really didn't. Until the actual sale itself, beyond brainstorming the terms of the sale and the process for getting to it, and approving various details here and there, I was blissfully free from the nitty gritty of the prep, thanks to Jory and the rest of the Flying Pig team. (I wasn't swanning off to Biarritz, mind you, just able to continue doing the stuff I do to keep the lights on and new books coming in.)
After a month and a half of prep—Jory, Liza, and Laura going through boxes, sorting items, etc.—we were ready.
Since the space next door to the store—most recently a butcher shop—has been empty for a few months, our landlord said yes to letting us use the space to house the sale. That made all the difference! We could create a mini sale store without crowding our own space with boxes and bins.
As we sorted and arranged, the space went from this: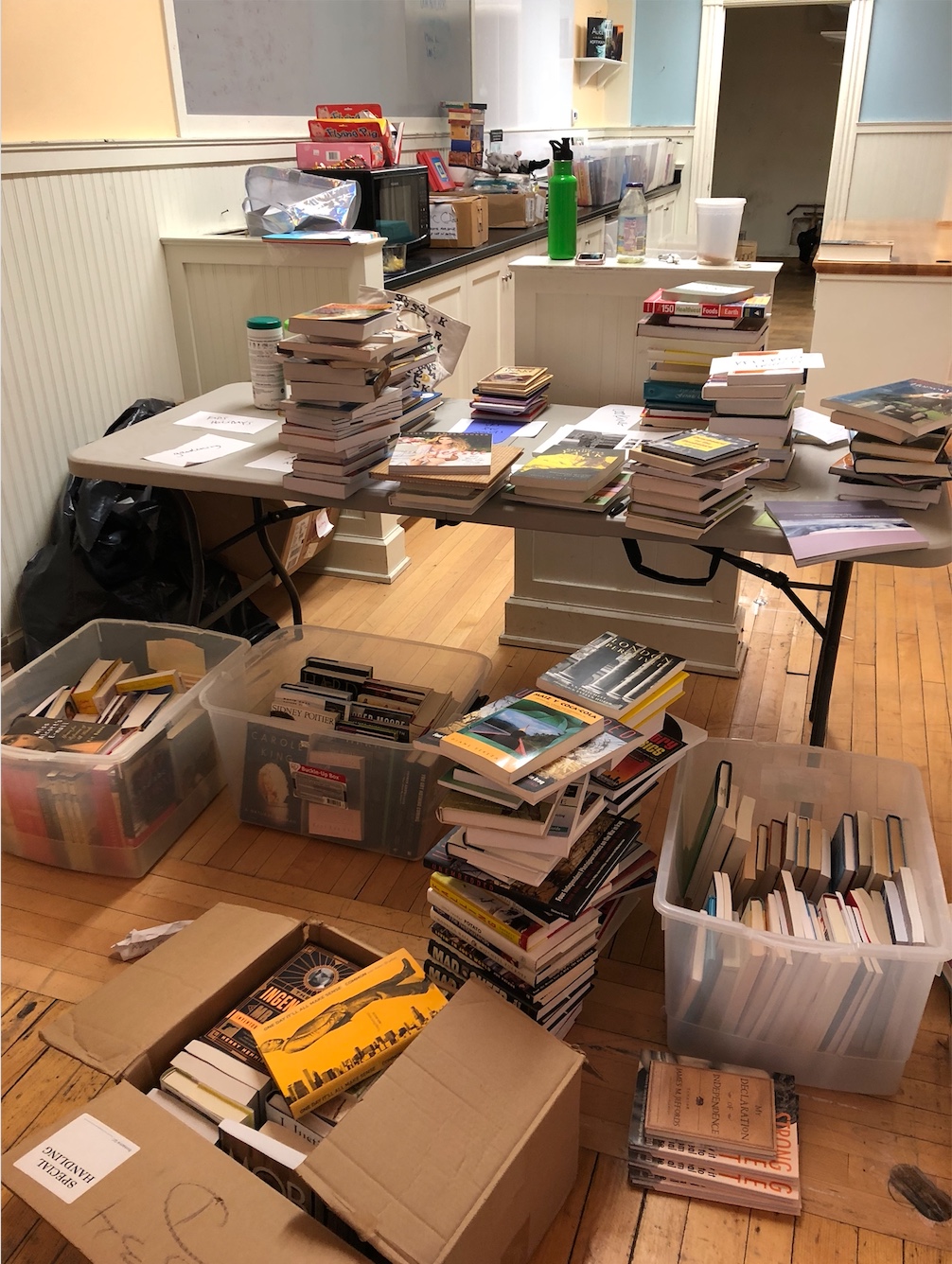 to this: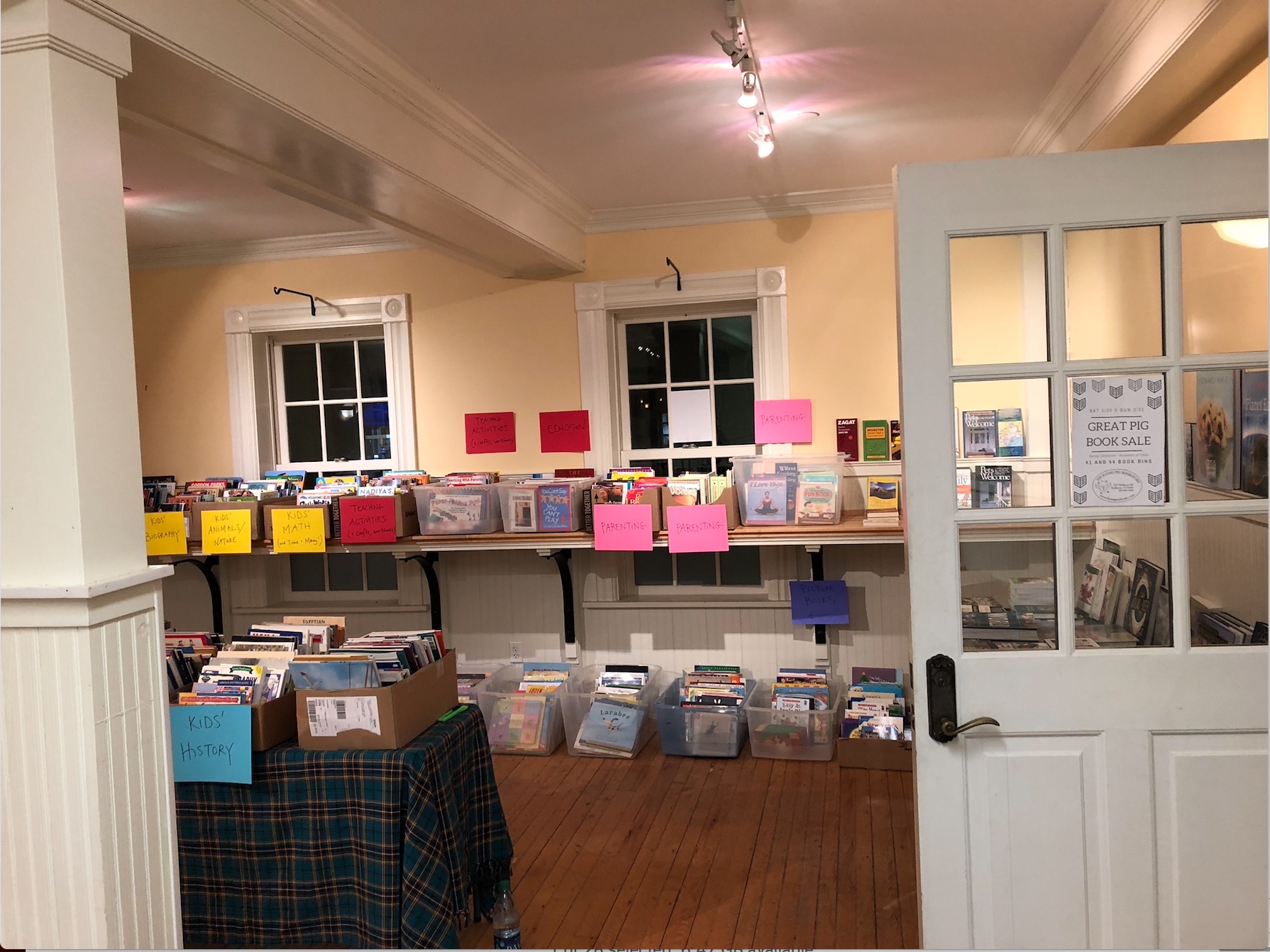 At last we were ready! On Saturday morning at 8 am, teachers flooded the sale space for Jory's homemade scones and some good ol' Box of Joe coffee from Dunkin' Donuts, and the Great Pig Book Sale was off and running!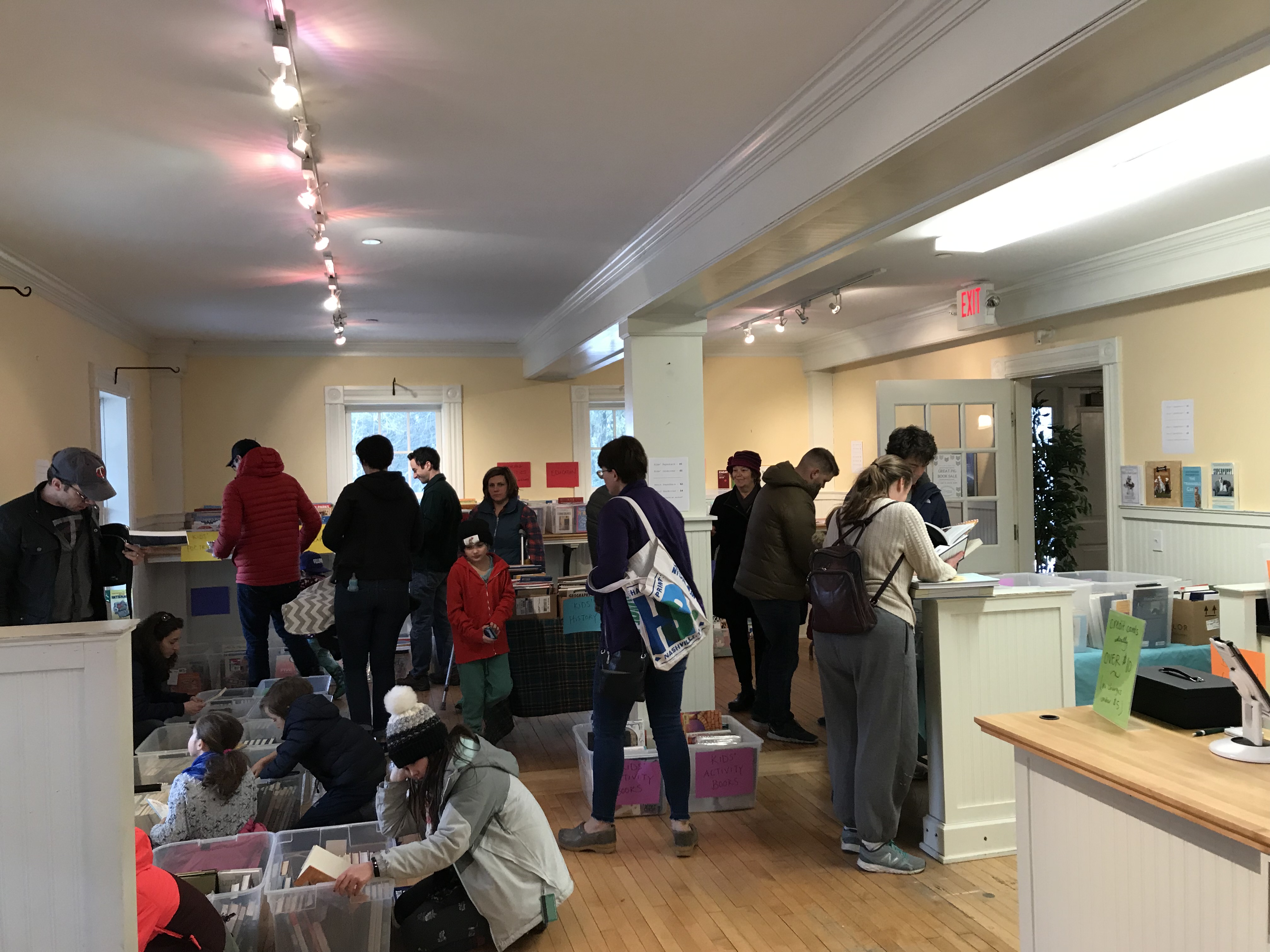 It was a smashing success! Books that had been languishing in storage for eons found new homes, and customers were thrilled with library-sale-style pricing that made it easy to walk away with stacks of new goodies. Or even just one good one.
The only unanticipated issue was that one or two customers who had never been to our bookstore before thought this WAS the store. Yikes! Can you imagine? "We operate out of plastic bins and cardboard here at the Flying Pig." No, no, we told them, please visit our real store next door. And, fortunately, they did.
More than 1,000 books found new life beyond storage. And that, my friends, is something to celebrate.
Huge thanks to Jory, and also to Liza, Laura, and Heather, who did so much work on this event, and to the rest of my staff for making it possible!