Last week I highlighted our annual book display curated by the kids in the Teen Storytelling class at the Kealing middle school magnet program and promised to circle back with some of their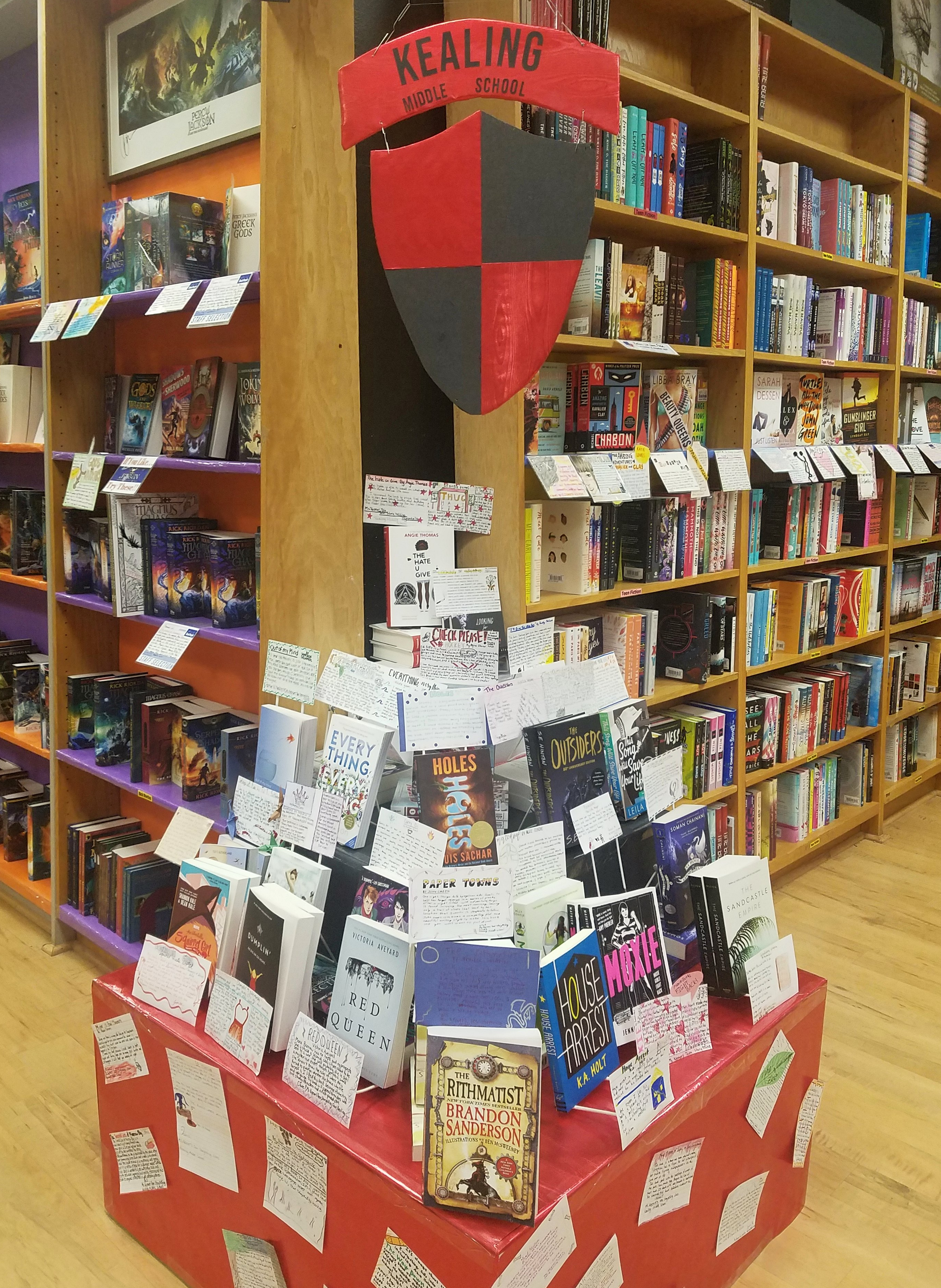 recommendations this week. I mentioned that I love this display, and I really do. In the book world, we spend a lot of time talking about what we as booksellers, reviewers, educators, and authors think. But, ultimately, these books are for kids, and it's important to listen to what's resonating with them and why. So what are teens in Austin talking about these days? Well, here are a few highlights from what they have to say along with photos of some of their wonderful handmade cards, below.
Moxie by Jennifer Mathieu: "This book made me realize how serious of a problem gender inequality is. Seeing how difficult it was for Vivian to find the courage to fight back put my experience into perspective." –Jette M.
I'll Give You the Sun by Jandy Nelson: "This story is about many things, like teenage years, sibling rivalry, dreams, self-discovery, and more. I loved the plot and storyline and the way the author writes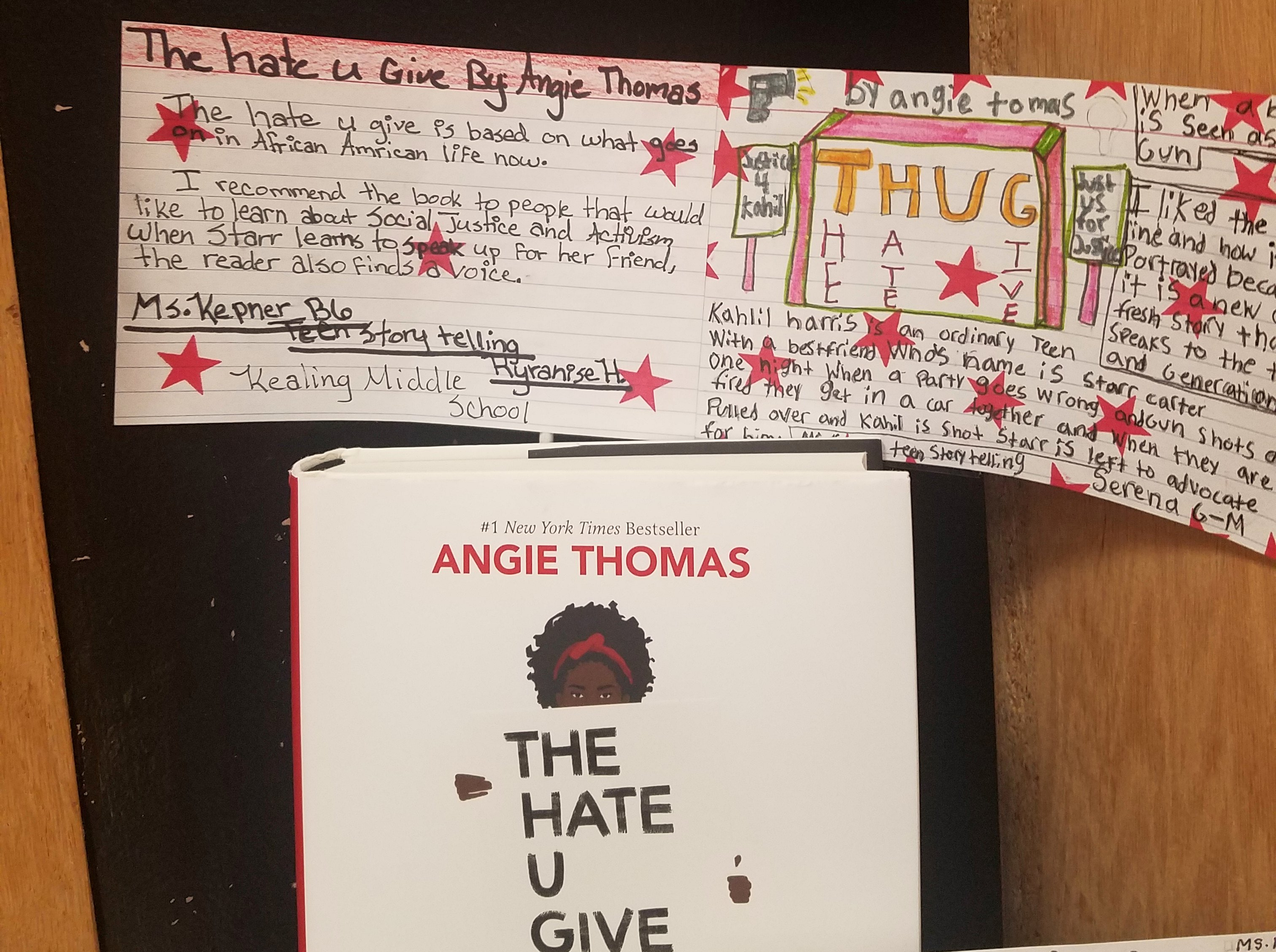 about typically clichéd ideas in a fresh, lighthearted perspective. I recommend this to anyone with a sibling they love or to anyone trying to find out who they are." – Nisha V.
The Hate U Give by Angie Thomas: "I recommend the book to people that would like to learn about social justice and activism. When Starr learns to speak up for her friend, the reader also finds a voice." – Ryranise H.
The Outsiders by S.E. Hinton: "I liked that the greaser[s] stand by each other's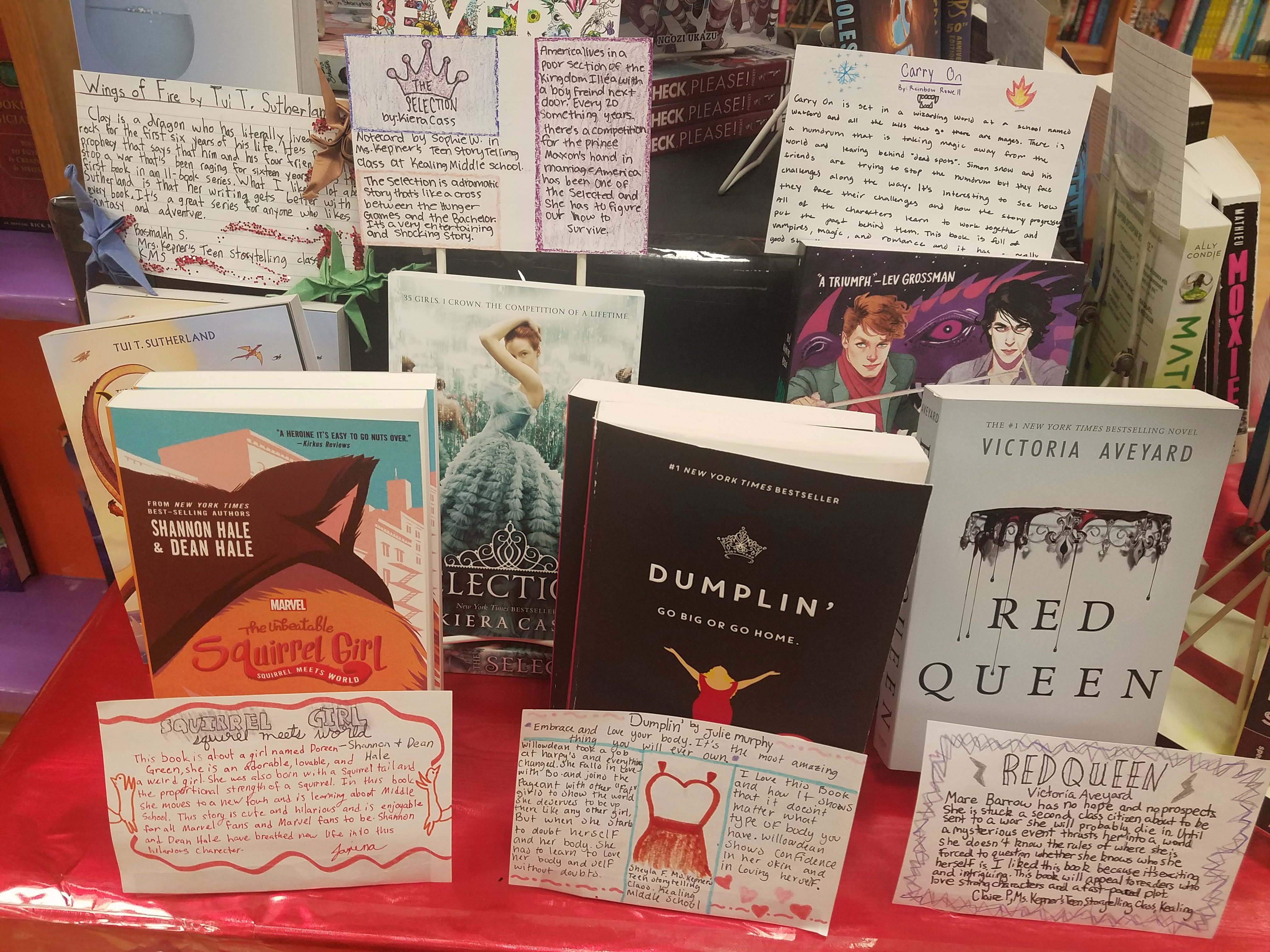 sides no matter what because true friends stick together always." – Angelina
The Unbeatable Squirrel Girl: Squirrel Meets World by Shannon Hale and Dean Hale: This story is cute and hilarious and is enjoyable for all Marvel fans and Marvel fans to be. Shannon and Dean Hale have breathed new life into this hilarious character. – Jamina
Impostors by Scott Westerfeld: "I love this book because of the believable sci fi setting. As a twin I enjoyed how Frey and Rafi's problems are a magnified version of my own. If you enjoyed Scott Westerfeld's Uglies series, you will enjoy this extension of the same world, set 20 years in the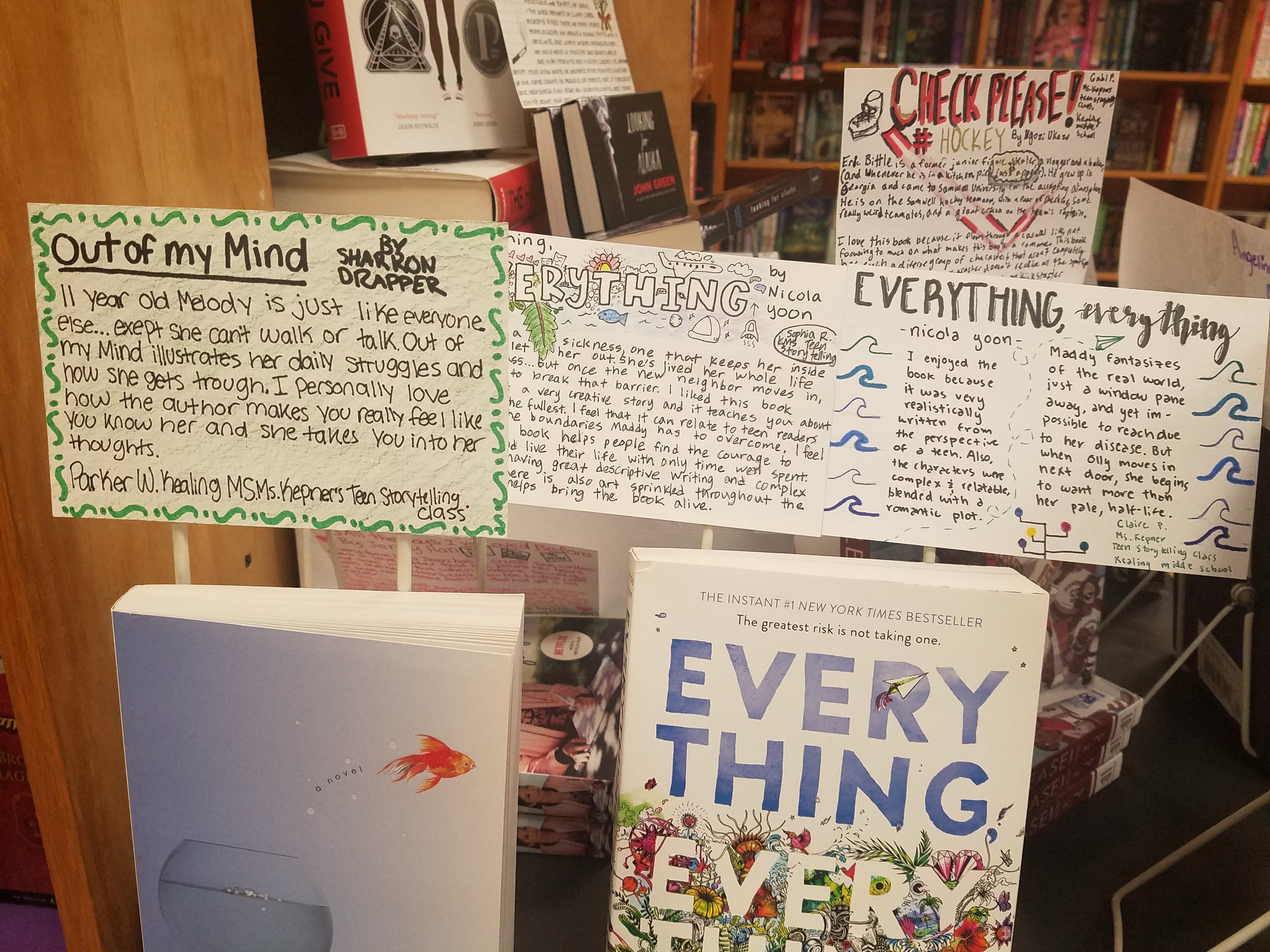 future." – Sylvia R.
Check Please! #Hockey by Ngozi Ukazu: "I love this book because it flows through a casual life, not focusing too much on what makes this book a romance. This book has such a diverse group of characters that aren't completely underdeveloped. The main character doesn't receive all the spotlight." – Gabi P.
The Rithmatist by Brandon Sanderson: "Brandon Sanderson's award-winning novel combines a compelling story with the most original fantasy world I have ever seen. I absolutely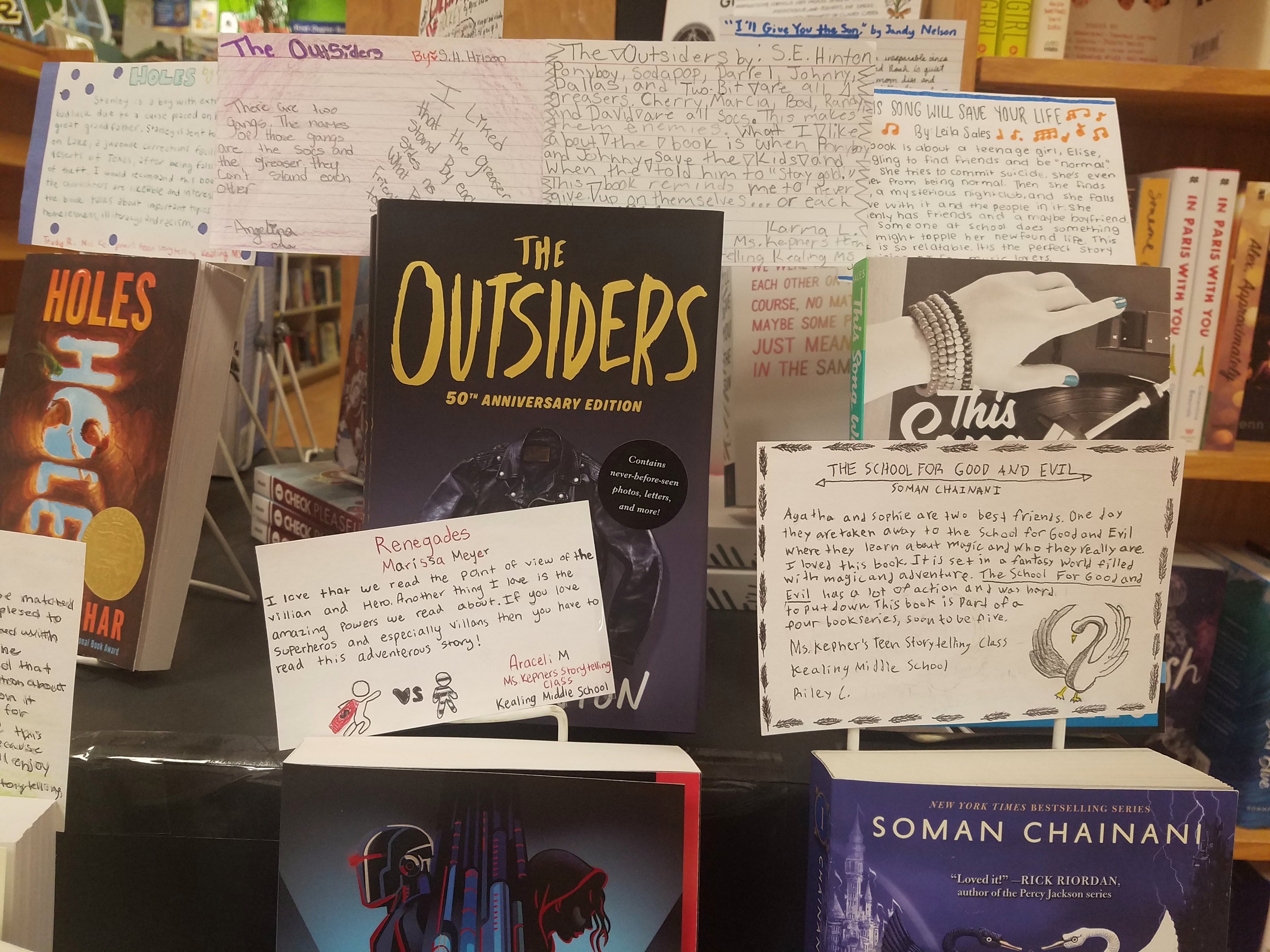 recommend this book to all the readers who are ok with a bit of violence." – Will
Stay tuned for more from Austin's teen voices next week with BookPeople's Teen Press Corps in an interview about reading wish lists, cover art pet peeves, and tired trends. In the meantime, you can always check in to see what they're reading and reviewing on their blog!