Obviously, booksellers love books. You'd have to be bonkers to go into this business if you didn't. Most of us love reading most of the time. Not ALL of the time, though, which might be surprising to non-booksellers. We are only human, and since reading is an important part of our work but can't actually be done at work, sometimes it piles up past the point of enjoyment. And we spend many hours reading titles that might not otherwise top our personal choice lists. And, like everyone else in this culture, we are surrounded by temptations to do anything else on the planet besides read a book. Finally, since we do read so much, it can be harder to find books that feel fresh and exciting, that spark new pathways in our imaginations and hearts. So every once in a while, even booksellers need to remember how much we love reading.
How to do that?
1 — It's always a case of the right book at the right time.
I was thinking about this issue recently not so much because of my own reading habits—I'm currently in a puppy-love relationship with reading—but because of some conversations I had over the holidays with family and friends. My teenaged nephews, formerly avid readers, have drifted away from books in favor of Magic: The Gathering and other in-person and online games. I still have some successes getting them hooked on books—
The Name of the Wind
 by Patrick Rothfuss got the nod from both boys—but it's a challenge now. I have to find exactly the book they're in the mood for and pop it near them at an opportune time. Fortunately, I have a lot of practice doing that at the bookstore. This Christmas, Terry Pratchett's
The Color of Magic 
found its way into my younger nephew's stocking. If he cracks it open, I think it can win his heart (or at least his witty brain). For my older nephew,
Math with Bad Drawings
 looked promising, too. Fingers crossed!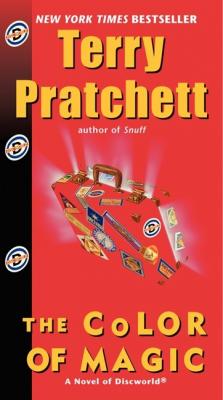 Last week, I ran into a neighbor, Robyn, in my building's laundry room, and asked what she was reading. She hesitated. "I used to love reading," she said, "but I don't do it so much anymore." Robyn said she had trouble staying interested in books nowadays. The last book she really got into was
The Girl with the Pearl Earring
. She said she has shows she likes to watch, and that she lives alone, so the TV is company. "It's easy to forget how good books can be," Robyn admitted. Since she likes art and mysteries, I'm going to drop a copy of
The Art Forger
by her apartment this week for her to take a look at, and Michael Frayn's
Headlong
, one of my own favorites. I'm hoping that she'll be reminded of why she used to enjoy reading, and want to do more of it.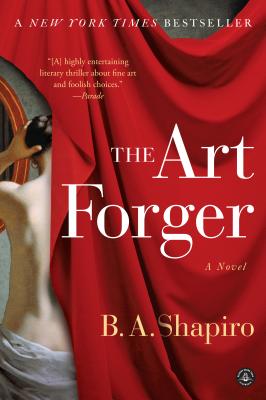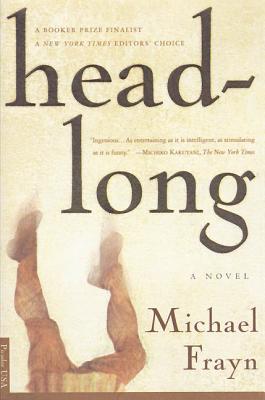 2 — Audiobooks are the gateway lure.
Everyone has commute time or chore time that might be enhanced with a great audiobook. Listening to someone else read a story is one of humankind's most enduring pleasures, so audiobooks are perfect for anyone who struggles with reading or has forgotten its delights. All rests on the narrator, though, so listen to those samples! For some reason, I often prefer nonfiction on audio. I'm also a big fan of Libro.fm, which is a great supporter of indie bookstores and has a program that's better than Audible, where I used to lose my credits if I didn't remember them every month. On Libro, they accumulate for me to use at my convenience, so I can have a three-book binge all at once if that's the way my audio life is going. If you're looking for recommendations, ShelfTalker readers have recommended some of their favorites in a couple of audiobook blog posts I've done over the years
here
and
here
 about audiobooks so good, you'd listen twice.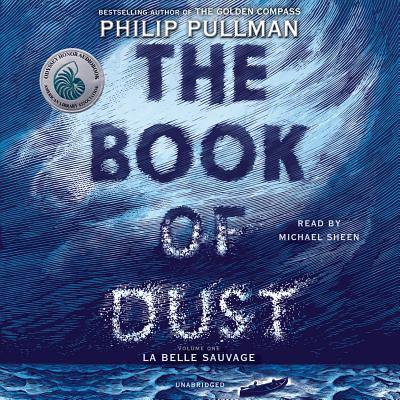 . 
3 — Pick a totally selfish book to read.
Sometimes, when I'm feeling reading-jaded, I'll look for a book that has no other possible use than to enjoy. It's not a book I can sell at the store (or it's got a narrow potential audience), and it's not a book anyone cares if I read; it's just for pure enjoyment. Usually this means roaming my out-of-print collection and pulling out something like
The Case of the Marble Monster
by I.G. Edmonds or
A Girl Called Al 
by Constance C. Greene, or going on a binge of Iditarod and Yukon Quest books and reading more of them than a normal person would ever want to. It's reading just for me, and there's something rejuvenating about reclaiming reading as a private act.
4 — Try something wildly new to you.
A great way to shake the reading blahs is to pick up something in a genre or style you wouldn't ordinarily read. Or haven't read in a long time. Or, if you're a fiction reader, try nonfiction for a book or two, and vice versa. The caveat here is to make sure you're trying the best of the best so that your risk-avoidance isn't further triggered by an uninteresting experience. Put out a message to your friends asking them to recommend books they've recently read and loved with one phrase or sentence about why they loved it. (Most book titles alone won't spark interest, though some are sirens, like
The Finer Points of Sausage Dogs
or
Furiously Happy
or
Love is a Dog from Hell
or
Brief Interviews with Hideous Men
or
Lillian Boxfish Takes a Walk 
or
Cloudy with a Chance of Meatballs
or
Are You There, God? It's Me, Margaret
or
Pardon Me, You're Stepping on My Eyeball
. Aside from killer titles, you'll want input from the people or reviewers you trust to lead you to a great read. I'll always be grateful to my HMH rep, Katie McGarry, for recommending Nana Kwame Adjeh-Brenyah's magnificent
Friday Black
. I hadn't read speculative fiction for quite a while, and had never read stories that tackle current thorny issues of culture and race so bitingly and brilliantly and literarily interestingly. It was a harrowing, beautiful book that I'll never forget, and its freshness made me excited about writing all over again.
I also recently picked up a book I likely wouldn't have picked up without the enthusiastic recommendation of a friend.
Two Old Women: An Alaska Legend of Betrayal, Courage, and Survival
is a lovely and unexpected short book, a Yukon legend told here by an Athabascan Indian author about the resilience and strength of two women left behind by their starving tribe during an especially harsh season. It's so simply told; there's not an unnecessary word in the book—which perfectly suits its subject. Survival tales are always gripping, and this one has unlikely, inspiring, and wonderful protagonists. I was so happy to have been led to this surprise treat.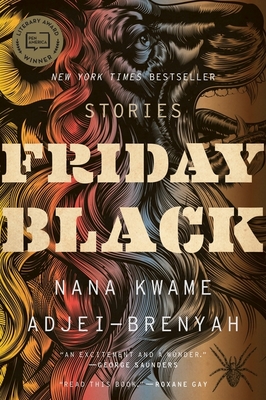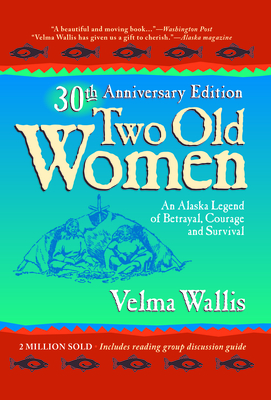 5 — Return to your first true loves.
Nothing is more successful at re-stoking the fires of book love than revisiting the ones that made you fall in love with reading in the first place. Return to a book you've read a thousand times before and therefore one that has no other value than love. It doesn't take long for my book love to reignite when I settle into Shakespeare's plays or Langston Hughes's poetry or E.B. White's essays or Flannery O'Connor's short stories or Zora Neale Hurston's 
Their Eyes Were Watching God
 or Sylvia Plath's journals or Helene Hanff's
84 Charing Cross Road 
or Proust's
Swann's Way
or Nabokov's
Pale Fire
or August Wilson's
Fences
or Ray Bradbury's
Martian Chronicles
—and on and on. There's so much time pressure in bookselling that re-reading is an indulgent luxury, rarely afforded. And yet, while we may have many loves in our lives, those first ones were formative and are eternal. They refresh the well.
***
ShelfTalker readers, do you ever go through patches of reading resistance? And if so, what refreshes and reignites you?