This week I asked all my DDG booksellers to talk a little about the book they care about selling the most this Holiday season.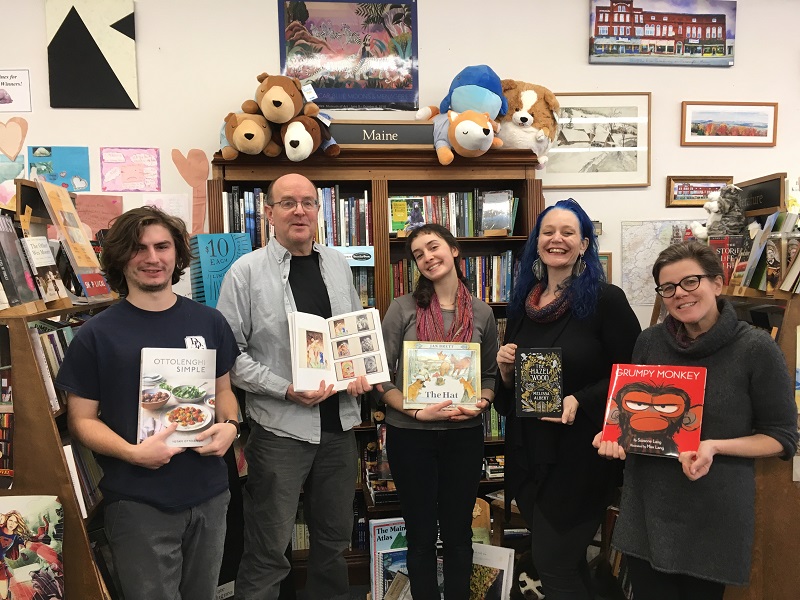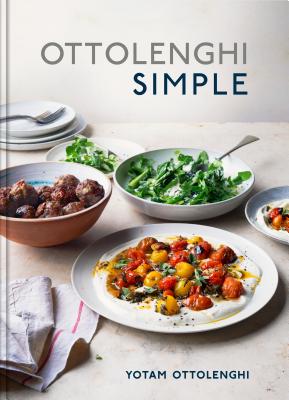 Eliot: My favorite book from this year is Ottolenghi's new cookbook, Ottolenghi Simple. I like the book for a number of reasons, from its intuitive layout and easy to follow directions to its categorization of recipes by time, number of ingredients and overall difficulty, which is great if you're short on time or just feeling lazy (which is its own category in the book). What I love most, though, is the sheer number of times I've been totally surprised by the flavor of the dish I just made. I mean, I never thought anchovies could make an irresistible pasta sauce or that the outside skin of lemon could add more flavor than the juice itself. I love trying new things and being surprised and this book has yet to fail me in both those regards.
Janis: The Hazel Wood is smart, strong and refreshingly lacking the romantic interests of most female teen protagonist novels. The Hazel Wood is a well-built fantasy novel for both young and old. After a lifetime of unexplained tragedies, Alice now faces the kidnapping of her mother and the only hope of a happy ending lies within her ability to believe that fairy tales really can come true. If you loved Miss Peregrine's Home for Peculiar Children and Lemony Snicket's Series of Unfortunate Events, you will love this "big sister."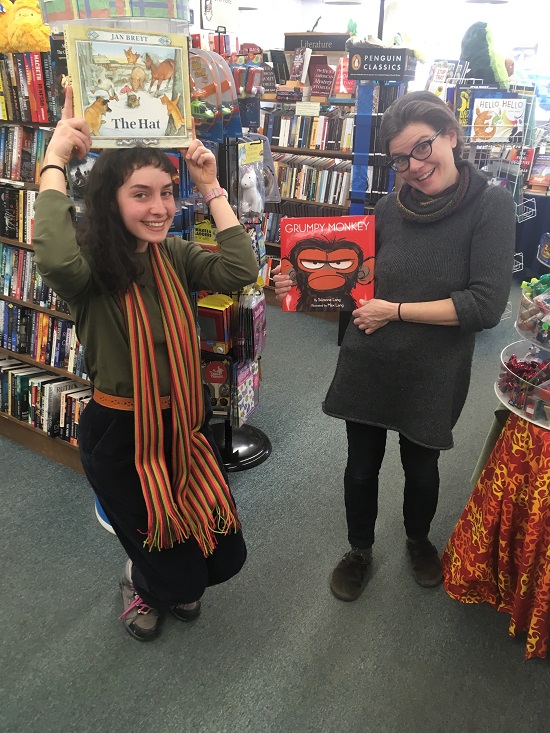 Karin: You have my complete permission to judge this book by its cover. Grumpy Monkey is a wonderful story about Jim Panzee who is feeling grumpy. His friends, unsuccessfully, try all sorts of things to cheer him up. The lesson is that sometimes we just feel grumpy and need the space to sit with these feelings. Most folks desire glossy, heavy coffee table books. I suggest picture books for their ease of holding, their wonderful illustrations, and the quiet lessons they can teach us all, regardless of age.
Clare: The Hat by Jan Brett is a winter story as cozy and kind as hot berry tea on a snow day. It is playful yet retains a meek authenticity of character in dear Hedgie who yearns to be rid of that bothersome sock but stubbornly insists his accessory is both practical and conventional. In addition to bringing readers close to her beautiful and familiar characters, Jan Brett also gives a wild and joyful vivacity to the book in her natural and energetic illustrations, not least of which depicts the realistic chaos of farm animals in pilfered clothes! The Hat is so down to earth — and near Mother Earth, too — that it is indisputably a perfect read for everyone this winter.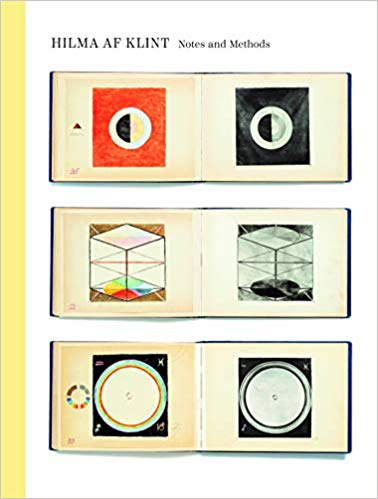 Kenny: Notes and Methods is a book everyone needs even though they don't know it yet. What a remarkable intellectual and aesthetic feast it is! The epitome of being gestalt, the sublime sum of varied and fascinating parts, Klint's combination of artistry and historically intriguing intellectual underpinnings will enrich anyone who engages with it. As a bookseller it would be hard to find a book more fun and rewarding to share.