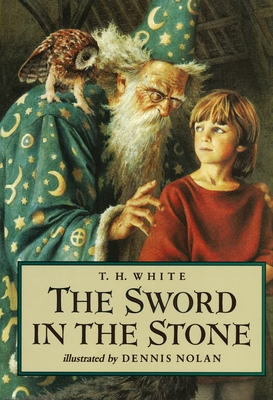 We always see a resurgence of interest in the classics come holiday time. Hardcover copies of The Wind in the Willows and Now We Are Six tumble out of the store with renewed vigor, along withThe Sword in the Stone, Treasure Island, Alice's Adventures in Wonderland (perhaps my favorite version is this one, a lovely small book with gilded page edges which used to have a silver-edged companion, Through the Looking-Glass), The Hobbit (which has about six handsome hardcover versions and I love them all for different reasons), Eloise, Uncle Wiggily's Story Book, and on and on and on. Suddenly poetry sells again for both children and adults, especially (and unsurprisingly) Shel Silverstein. The Nutshell Library fills many a stocking, and Zlateh the Goat heads into Hanukkah homes. There are countless classic favorites that find new life at the holidays—and yet there are two big holes in the list, books I'd love to be able to offer my customers, but can't.
I'm talking here about James and the Giant Peach and The Little Prince. If I'm being honest, I actually could sell copies of these books, just not the versions I most love. Sometimes publishers revitalize classics by redesigning their covers, which can have delightful or disastrous outcomes. Sometimes there's a complete interior and exterior redesign, and sometimes there's a new translation. Both James and Prince have undergone transformations that have changed them dramatically, and I'm not sure if I'd encountered them in their newer forms as a child, whether I would have loved them so deeply.

James and the Giant Peach is an interesting case. After Penguin took the original Nancy Ekholm Burkert-illustrated edition out of print, only the newer Lane Smith edition—vastly different in tone—was available to customers. Lane Smith is a genius artist, and I love his work. I just didn't want to say goodbye to the gently tinted, magical delicacy of Burkert's fine lines, which balanced so beautifully the unsettling, fascinating quality of Dahl's story. Then came Quentin Blake's later, cheerful edition, which also has its appeal. But I still long to be able to offer children that almost mystical hardcover. I lived in those illustrations as a child, drawn again and again and again to that story. I haven't found children to be as in love with this book since the new versions replaced the old, and I wonder why it isn't still possible to have all three. There's no need to take away the other two editions—heck, look at The Hobbit! look more recently at Harry Potter!—because those likely have their own cheerleaders. But I am far from alone in missing that original version, and think sales would be spectacular for a re-introduction of the Burkert.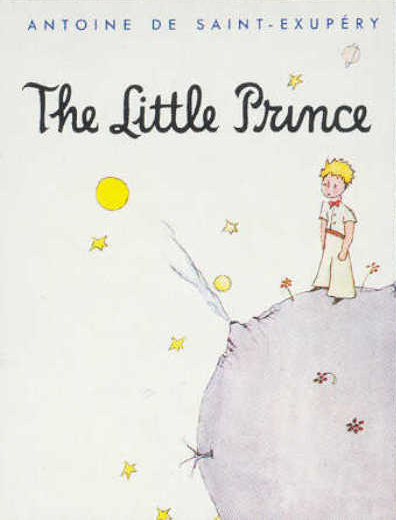 The Little Prince is more problematic, since Houghton Mifflin poured a lot of energy into a revised translation of its text, one that made my heart sink. I loved the Katherine Woods translation with its lyrical grace, cadence, and whimsy:
"It is only with the heart that one can see rightly. What is essential is invisible to the eye," reads the lovely Woods version.
Compare it to the Richard Howard version:
"One sees clearly only with the heart. Anything essential is invisible to the eyes."
Not only has the rhythm been clunkified, but the meaning of that second sentence has completely altered. The section about the fox that I read at my mother's funeral 30 years ago would never have been chosen if I'd only ever read the new translation. Nearly every passage I loved in this book has been altered toward the more prosaic and literal. It loses its unforgettable voice.
I trust that the Howard translation has great merit, even if it doesn't move me. I do understand that there are some flaws in the Woods translation (apparently, there's a terrible mistake in one spot where "sheep" was used instead of "friend," which is a rather mighty error.) And yet, I love the Woods version. The story as she told it was unfamiliar and beautiful and it begged to be read aloud. It was a light dancer on the page.
Admittedly, I haven't read the book in French, so I can't evaluate the translation from a linguistic perspective. While there may be some questions about Wood's translation, I don't believe that Saint-Exupéry was a literal or prosaic writer. Critics argue on both sides of the question of whose translation is more accurate and more suited to the original tone and intent of the text, so the question is live.
It's been nearly 20 years since we were last able to offer children the Woods translation. Is it impossible to offer both and let the public decide for themselves? There is surely an audience for all worthy editions.
Both of these books have long histories and ardent fans, and nostalgia plays a huge role in selling books, especially at the holidays. This year, my selfish wish to Santa is to bring back my favorite versions of The Little Prince and James and the Giant Peach next year. I've tried to be a really good bookseller this year; Santa can ask anyone.