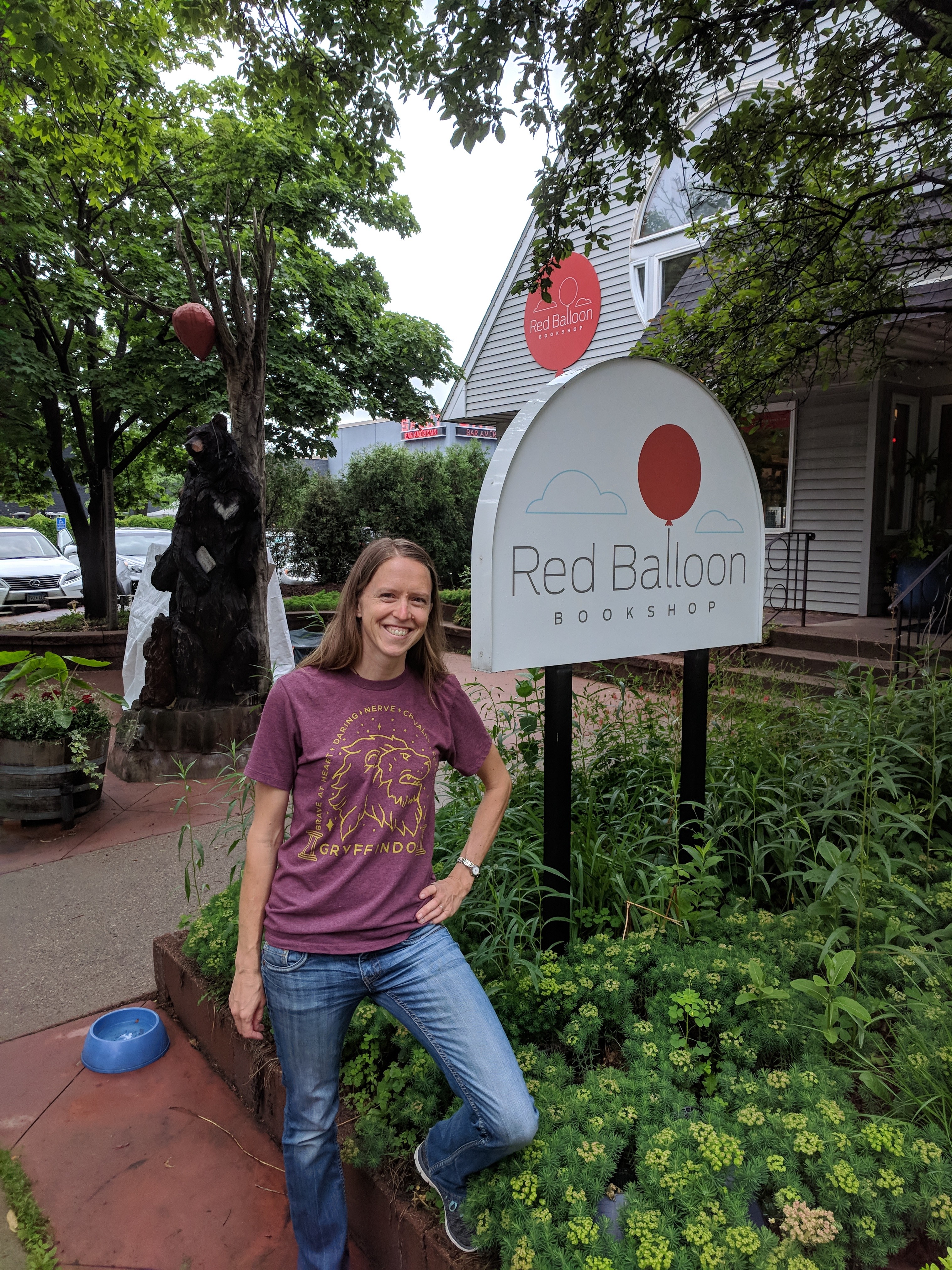 Earlier this summer, we lost a longtime bookseller, but in the best possible way: to another indie bookstore! Cindy Kittok had worked at BookPeople for over 11 years, starting as a holiday cashier, transitioning to a full-time bookseller, and eventually heading up our troupe of enthusiastic Puppet Show Players, writing scripts based on books like Martina the Beautiful Cockroach for eager storytime crowds. About 3-4 years ago, she took on her most memorable role of all, joining fellow bookseller (and seasoned local actor) Michael Stewart as half of a live-action Elephant and Piggie storytime duo! As their storytime crowds grew bigger and bigger, they even started taking the show on the road to our bookfairs at local schools.
You can imagine that when Cindy told us she and her family were moving to Minneapolis, we were very sad to see her go. But when I heard she had connected with our friends at Red Balloon Bookshop, I was thrilled that she would be staying in the indie bookstore family. And knowing a little  bit about their store (although I've never been to Minnesota), I knew she would be joining a great team up there. I reached out recently to see how everything was going.
My correspondence with Cindy did not go unnoticed, however. As soon as he heard Cindy could be reached at Red Balloon, Gerald got out his best pencil and sent off some questions of his own! The post office took a little longer than email, but Piggie soon responded to her friend in kind.
Meghan: So how's the family settling into St. Paul? Have you discovered any new favorite haunts?
Cindy: We've settled in to a nice yellow house on the corner. We live next door to a delicious Ethiopian restaurant, live walking distance from a great coffee shop called Groundswell and are season ticket holders for the state soccer team, Minnesota United. Go Loons!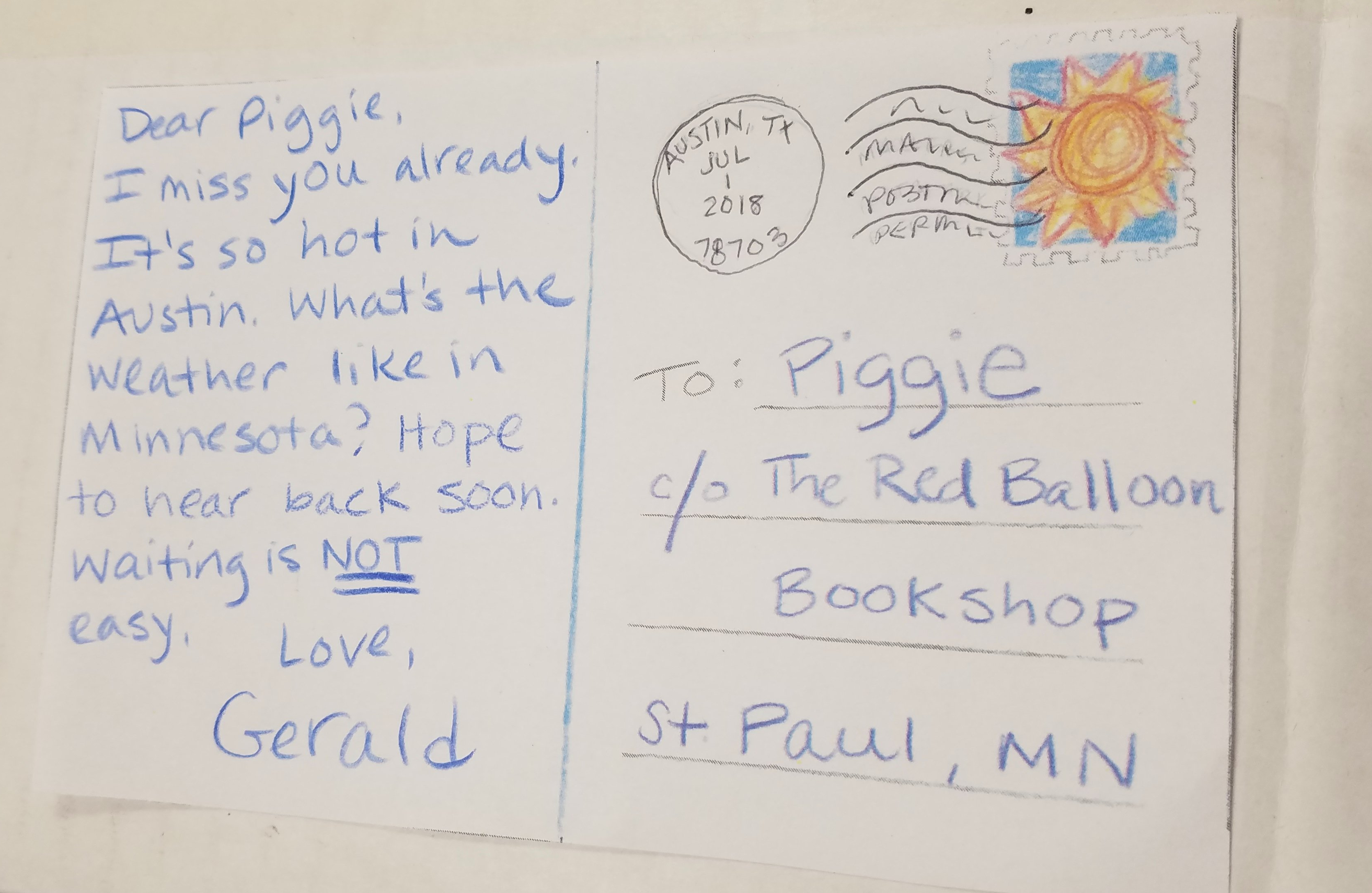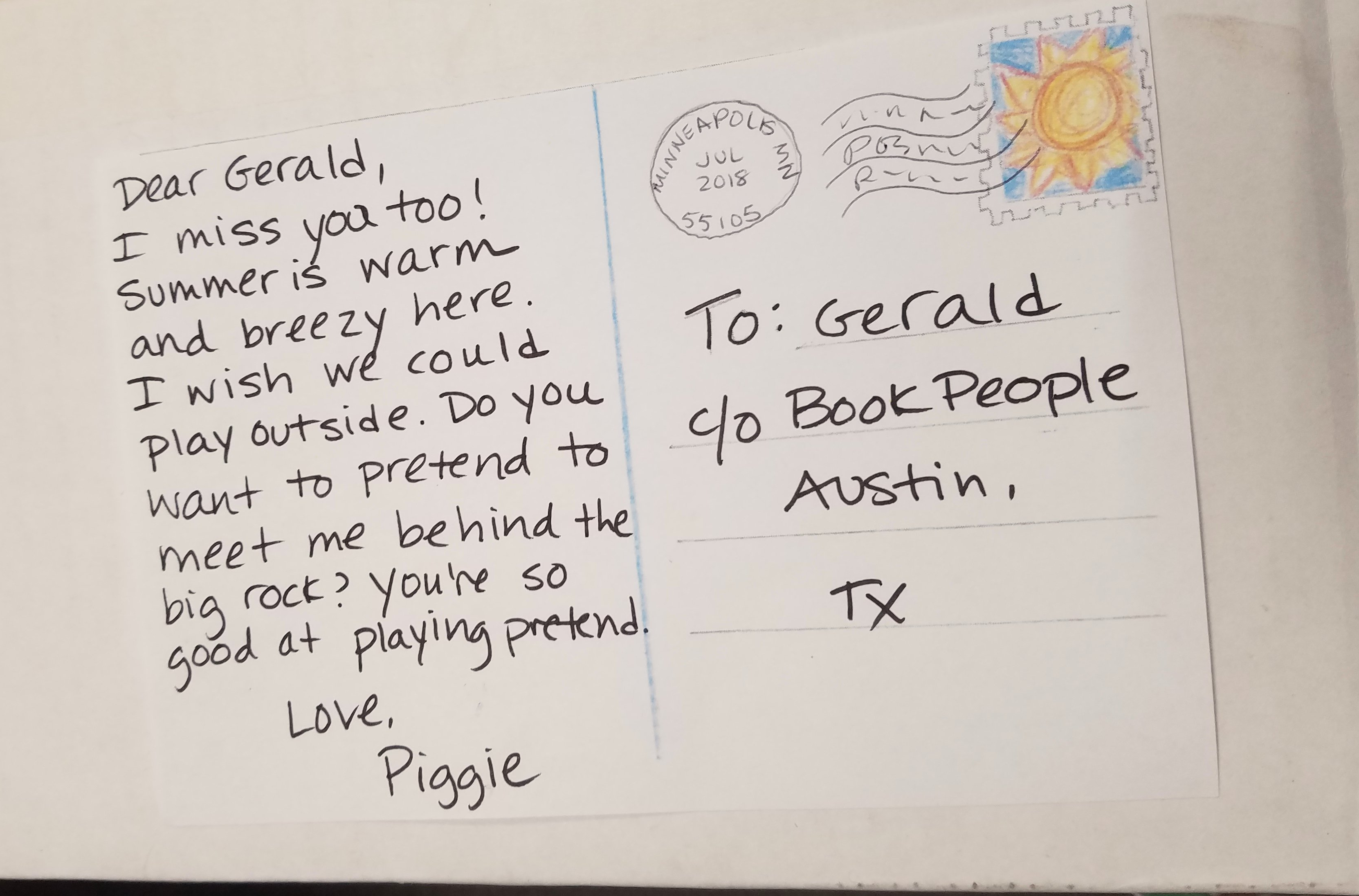 Meghan: I'm so happy you connected with Red Balloon Bookshop. I've heard such good things about it. What's your favorite thing about the store?
Cindy: When signing customers in for the Balloon Bonus club, I get to chat with them about where they're from and what brings them to the store. It's a great way to get to know my new city. Also, every summer there is a piano placed out front. Many a great impromptu concert can be softly heard from inside the store.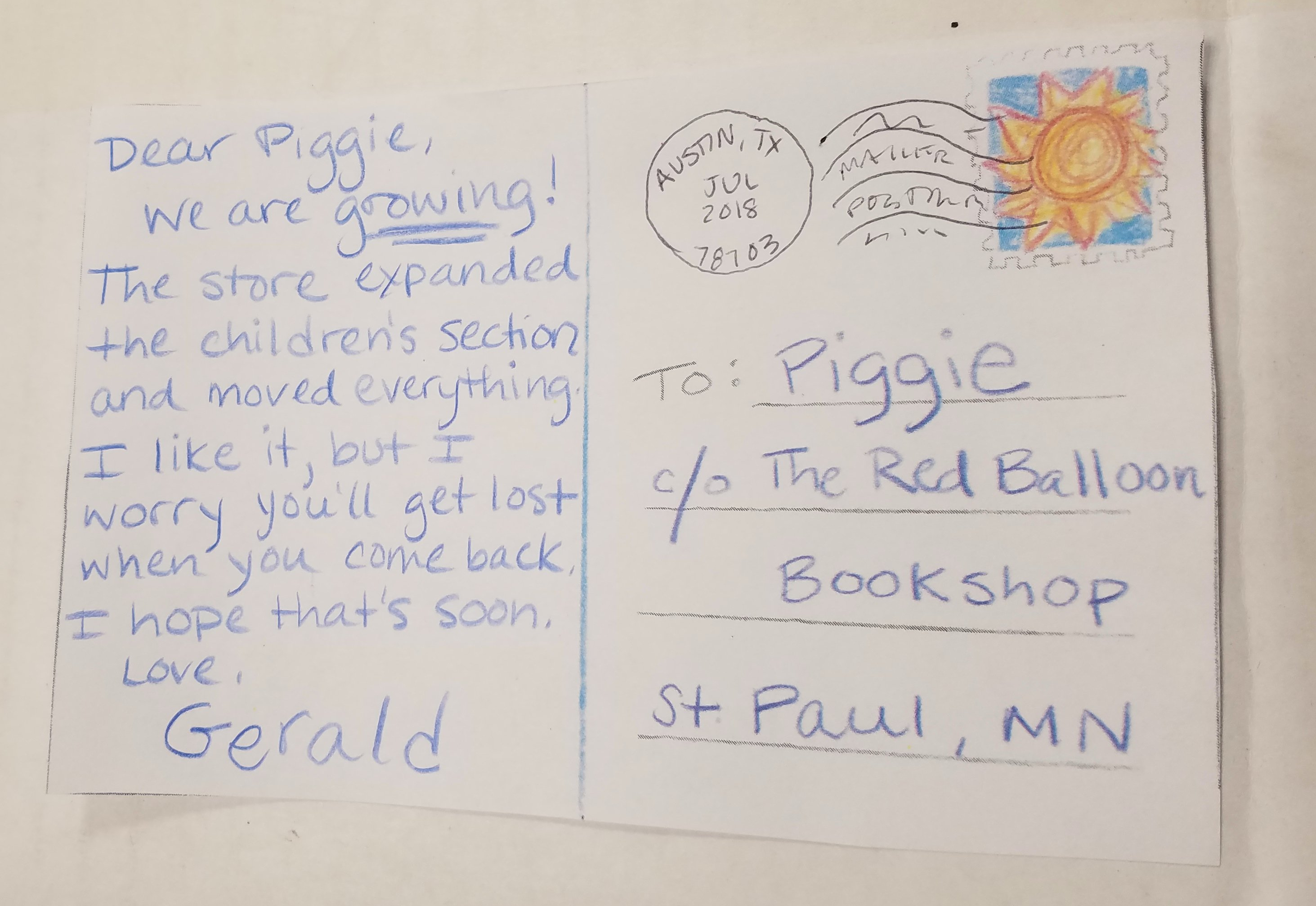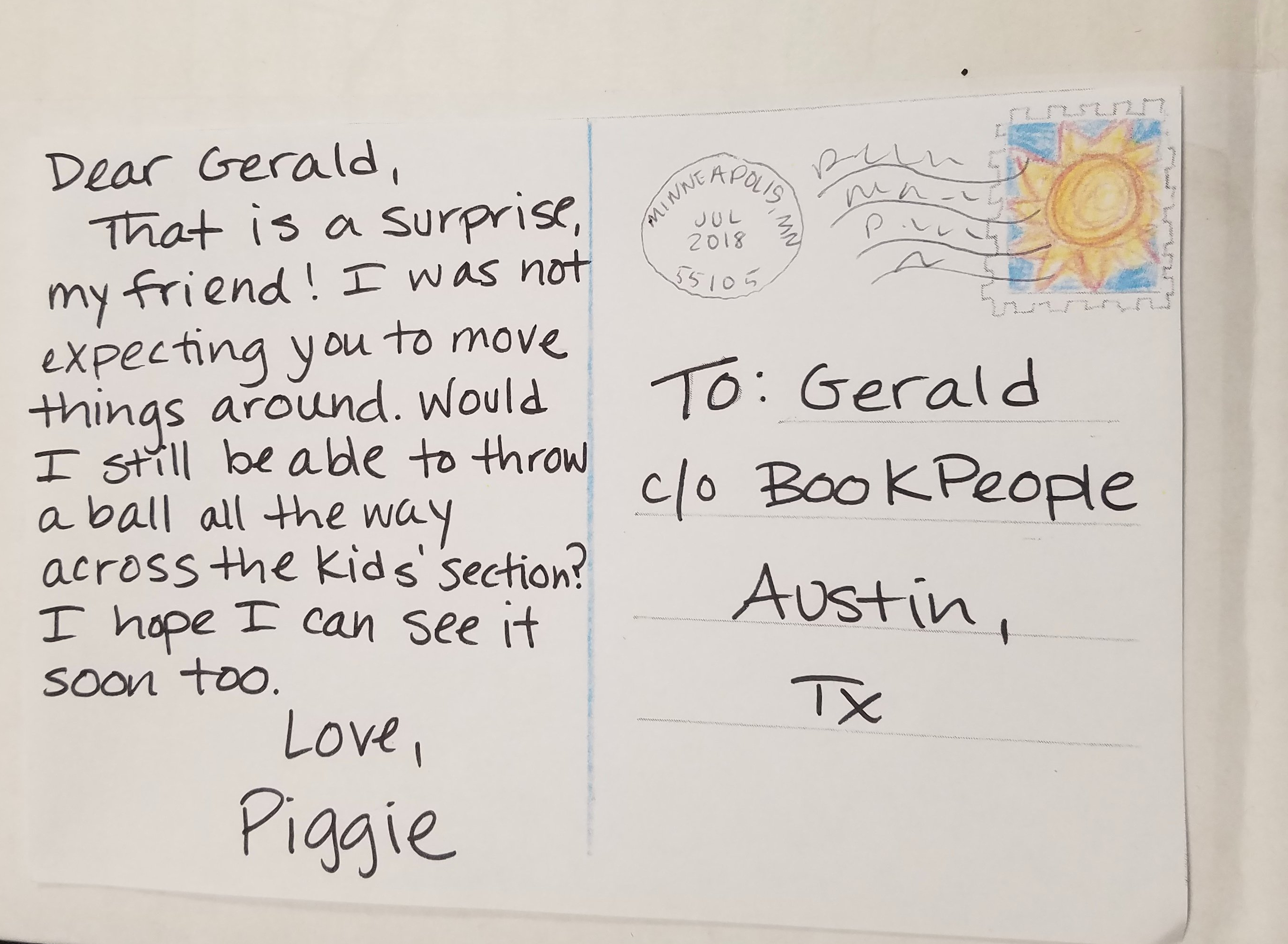 Meghan: After all these years at BookPeople, how does it feel to join a new bookstore team?
Cindy:  I love the passion and dedication of book lovers. There are book sellers in both BookPeople and Red Balloon who count their years in decades. Amazing. I still haven't located the Texana section in my new store, but their Minnesota book selection is Texas-sized!
Meghan: What books are you all at Red Balloon excited about this month?
Cindy: Red Balloon is very excited about the amazing new teen book Dance of Thieves by Mary E. Pearson, William Alexander's middle grade mystery sequel A Festival of Ghosts, and the beautiful picture book The Dress and the Girl by Camille Andros.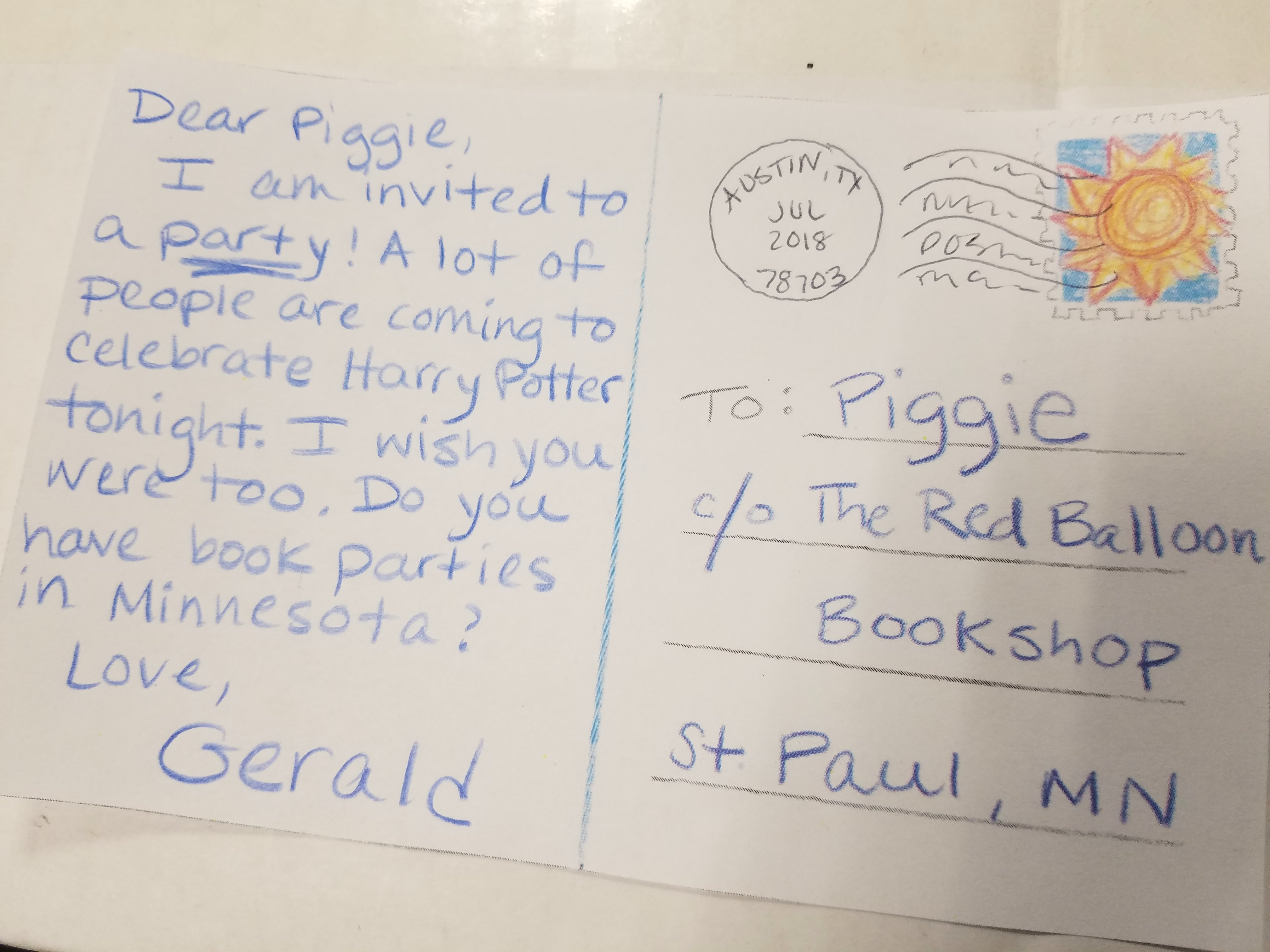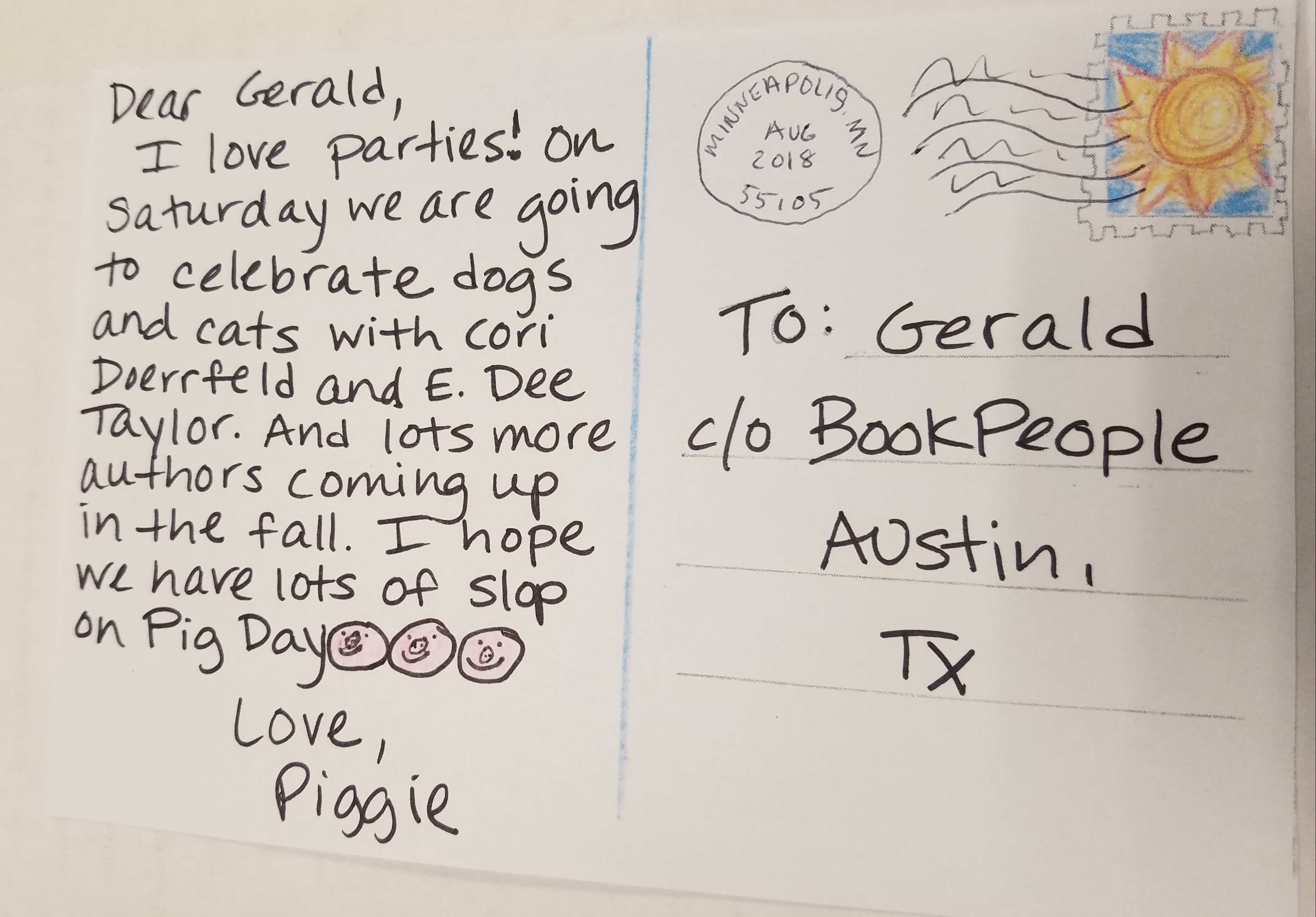 Meghan: We just wrapped our 20th anniversary Harry Potter party, which was a blast, as always. What kinds of fun events does Red Balloon put together up there?
Cindy: Red Balloon loves to party! They recently had Harry Potter and Where's Waldo parties and are gearing up for an Educator Evening and a Summer Reading Challenge reward party.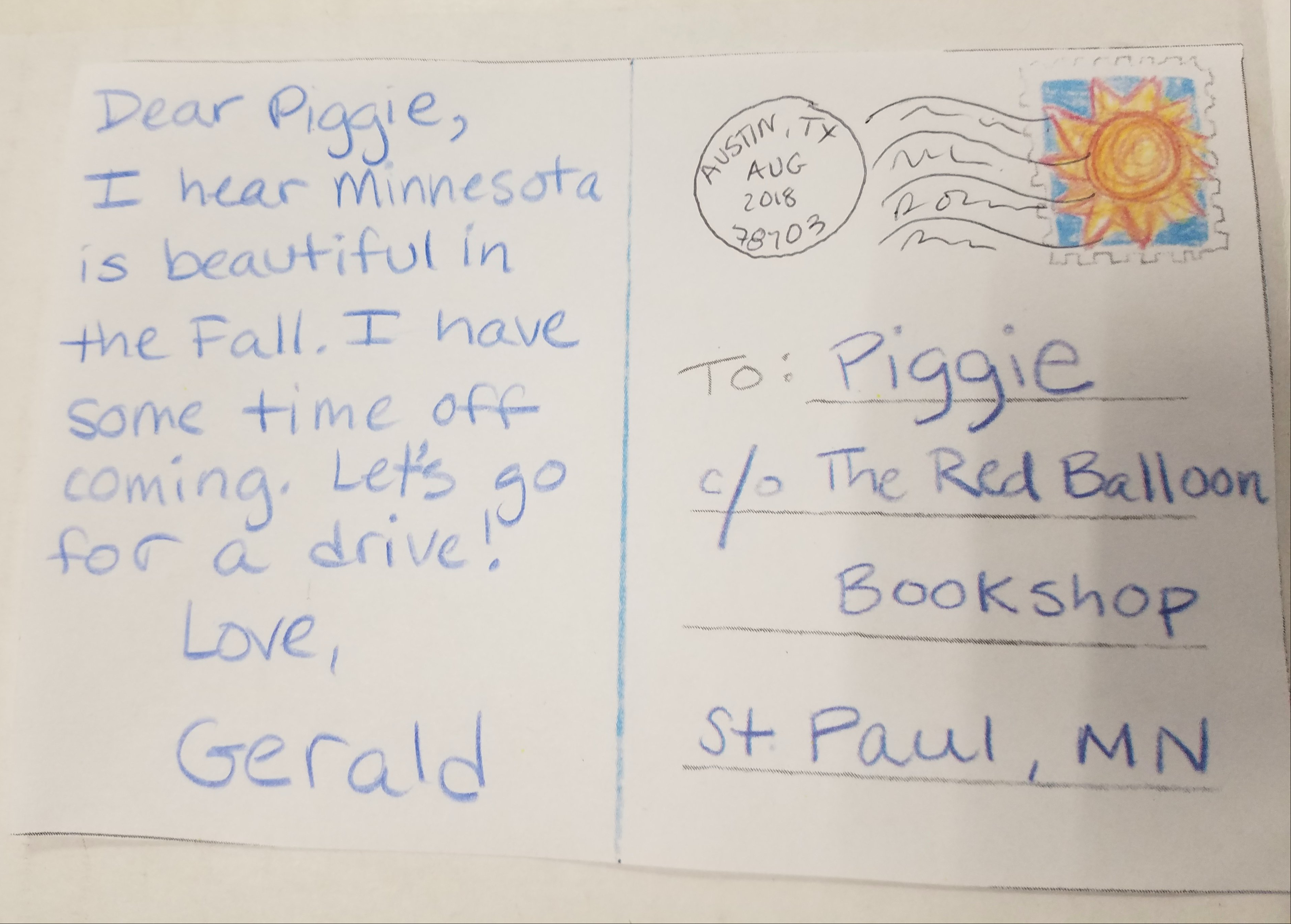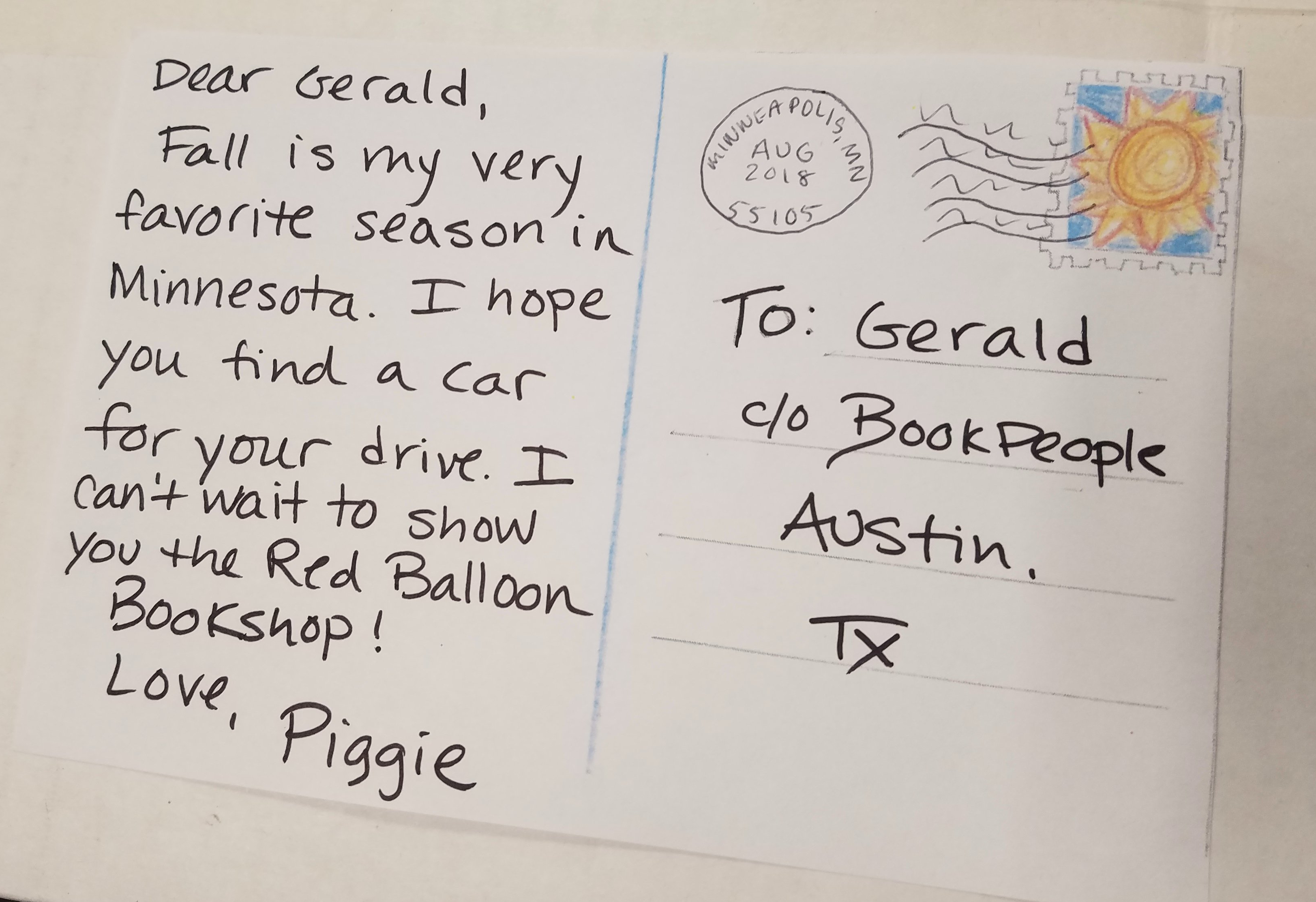 Meghan: Tell me, what else have you've been up to? I hear it's a lovely area.  
Cindy: Biking and gardening. Two great ways to enjoy the beautiful Minnesota summer.
Meghan: I'm so glad to hear everything's working out. We miss you and those cheerful pink Piggie pants already, but we're glad you've found some awesome new bookselling friends!