Like many of my colleagues, I'm packing and traveling to New York CIty this week for BookExpo, followed by another trip to New Orleans for the American Specialty Toy Retailers Association (ASTRA) Marketplace & Academy, rebounding with a quick trip home to dump out the dirty clothes and go back to NOLA for ABA's Children's Institute. It's a lot of planning, a lot of airport time, and definitely requires all my flat shoes…. and I think, perhaps, a bit of wisdom. Here, in the tradition of Gandalf to our friend Bilbo Baggins before he leaves the Shire, I offer all my fellow trade show explorers the wisdom from our oracles in the children's book department.
On impossibly early flight reservations, with the accompanying wait in TSA lines before sunrise:
"Fern was up at daylight, trying to rid the world of injustice. As a result, she now has a pig. A small one to be sure, but nevertheless a pig. It just shows what can happen if a person gets out of bed promptly." CHARLOTTE'S WEB, E.B. White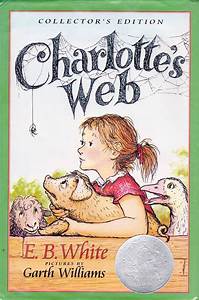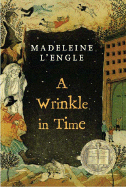 On getting a cab at LGA during the construction, or recognizing your Uber on any crowded corner in the city during rush hour:
"Believing takes practice." A WRINKLE IN TIME, Madeleine L'Engle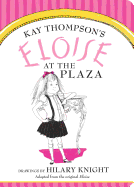 On finding a good hotel room in Manhattan:
"I am a city child. I live at the Plaza." ELOISE, Kay Thompson

On attending large opening parties and receptions, where you don't really know anybody:
"Promise me you'll remember, you are braver than you believe, stronger than you seem, smarter than you think."  WINNIE THE POOH, A.A. Milne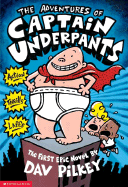 On remembering names (and collecting business cards, which will flutter from your pockets like confetti onto the floor of your hotel room, along with your Metrocard, the receipts that you promised your bookkeeper, and that little scrap of paper where you wrote down the name of that FABULOUS jazz bar that someone found by accident):
"Meet George Beard and Harold Hutchins. George is the kid on the left with the tie and the flat-top. Harold is the one on the right with the T-shirt and the bad haircut.  Remember that now." THE ADVENTURES OF CAPTAIN UNDERPANTS, Dav Pilkey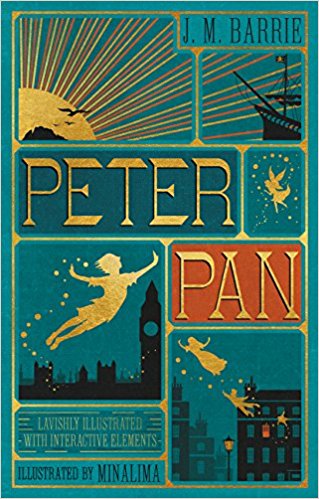 On overscheduling your day on the floor with too many appointments, too many panels, and too many "to do's":
"The moment you doubt whether you can fly, you cease forever to be able to do it."  PETER PAN, J.M. Barrie
On days upon days inside trade show halls, where it is always too hot or too cold, navigating strange carpet choices and stranger food options, limiting bathroom breaks to a schedule similar to active surgeons:
"But the children know, as I'm sure you know, that the worst surroundings in the world can be tolerated if the people in them are interesting and kind." THE BAD BEGINNING, Lemony Snicket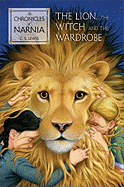 On maintaining energy to attend publisher cocktail parties and dinners to meet long-admired authors, after a long grueling day on the trade show floor:
"And so for a time it looked as if all the adventures were coming to an end: but that was not to be." THE LION, THE WITCH, AND THE WARDROBE, C.S. Lewis
On the decision whether or not to attend YET ANOTHER after party, or return to the hotel for some rest and a midnight raid of the minibar:
"It is our choices, Harry, that show what we truly are, far more than our abilities." HARRY POTTER AND THE CHAMBER OF SECRETS, J.K.Rowling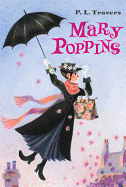 On competing for attention from publicists, from marketing managers, from authors choosing a select few cities and stores for their book tours:
"Don't you know that everybody's got a Fairyland of their own?" MARY POPPINS, P.L.Travers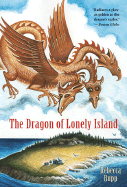 On trade show booth etiquette, and those tantalizing limited numbers of next-year's-hot-title ARCs:
"Keep all your promises, don't take what doesn't belong to you, and always look after those less fortunate than yourself, and you'll do well in the world." THE DRAGON OF LONELY ISLAND, Rebecca Rupp

On covering every aisle, seeing every booth, and not skipping the small presses or the new and unfamiliar: 
"You can't pick out the pieces you like and leave the rest. Being part of the whole thing, that's the blessing."  TUCK EVERLASTING, Natalie Babbitt
And finally, dear friends, a word from our beloved Richard Peck, whom we shall all miss dearly this year and forever at our gatherings of bookish folk:
"We write by the light of every story we have ever read."
May we all be part of the light, part of the joy, part of the fellowship, and the possibility of books. Travel safely, be well, and come home soon, for we all want to be….
"where someone loved him most of all."
WHERE THE WILD THINGS ARE, Maurice Sendak