Magna cum sapientia means "with great wisdom," a title honoring authors with words of wisdom for graduates and making some use of eight years of Latin instruction (or at least my ability to look up the ablative case in my ancient Cassell's dictionary). As it's graduation season, you may be looking for something fresh to add to all those copies of Oh, The Places You'll Go on the display table. Here are a few favorites at Spellbound. I'd love to see some of your recommendations in the comments, as well.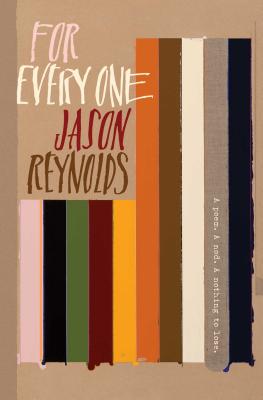 The "it" book of this graduation season, and deservedly so, is For Every One by Jason Reynolds. A poem, a letter in verse, an exhortation to dream and to embrace failure, originally the author's letter to himself "to keep from quitting," this book is beautiful inside and out and makes a wonderful gift.
A decidedly more cynical addition to this year's crop is Assume the Worst: The Graduation Speech You'll Never Hear, written by Carl Hiaasen and illustrated by the inimitable Roz Chast. It is, as you might imagine, very funny, not only steering clear of the usual platitudes but warning the reader off them. Here is one of Hiaasen's more hopeful moments: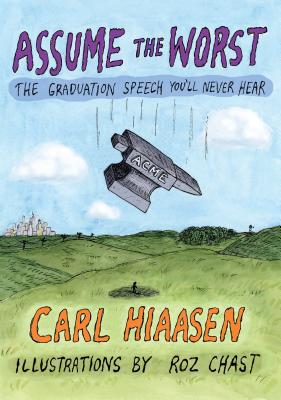 "I'm not saying you shouldn't dream of making an impact. Just understand that the odds are stacked against you."
 Keeping with the theme of embracing failure are a couple of backlist favorites that still deserve a seat at the graduation display table.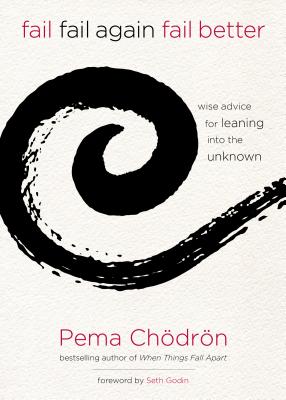 Fail, Fail Again, Fail Better: Wise Advice for Leaning Into the Unknown by Buddhist nun Pema Chodron is a spare and insightful volume with a philosophical bent. A good choice for any time of transition, I read it again before starting this post and will surely turn back to it a few more times.
The somewhat more conventional but still worthy Very Good Lives: The Fringe Benefits of Failure and the Importance of Imagination, written by J.K. Rowling and illustrated by Joel Holland, was originally a commencement speech at Harvard University given by Rowling in 2008. A few of my favorite quotes:
Failure meant a stripping away of the inessential. I stopped pretending to myself that I was anything other than what I was, and began to direct all my energy into finishing the only work that mattered to me. Had I really succeeded at anything else, I might never have found the determination to succeed in the one arena I believed I truly belonged.

We do not need magic to change the world, we carry all the power we need inside ourselves already: we have the power to imagine better.

As is a tale, so is life: not how long it is, but how good it is, is what matters.
Congratulations to all the graduates out there, but most especially to Spellbound staffer Kalee. She just graduated from the University of North Carolina at Asheville and is moving away to start her next chapter.