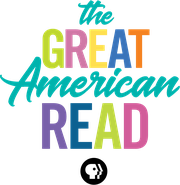 PBS's The Great American Read is an interesting beast. Of course any platform with broad reach whose reason for being is to explore and share the power of reading requires our promotional love and respect. Absolutely! Also, let us recognize at the outset that any top 100 books list will by necessity have grievous omissions and will please some people more than others. Yet here among our book industry selves it is still well worth considering the enterprise more critically.

The use of YouGov to conduct "a demographically and statistically representative survey asking Americans to name their most-loved novel" obviously provided a populist backbone to the building of the basic list from which 100 titles were culled. The philosophy of The Great American Reads top 100 list is built around the concept of a book being "most-loved" in a strictly utilitarian sense, meaning the most loved books by the most readers. It is hard to imagine a book being more loved than Mrs. Dalloway by its devoted readers, but one can see why it isn't on the list from a volume perspective. The 13 industry experts who whittled the survey results down to 100, along with their ability to insert one book from the longer list for possible inclusion, allowed for them to insert a smidge of critical, rather than populist, perspective, but their primary task seems to have been to provide a chronologically and demographically balanced result in keeping with the most-loved guiding principle.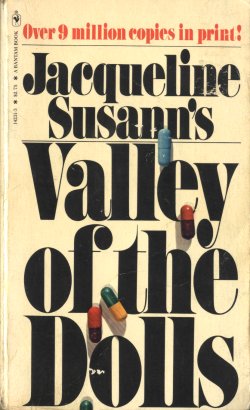 The result is interesting, though odd at points. It is hard to imagine what would happen if Fifty Shades of Grey were to win, for example. Its presence shows the list's weighting toward contemporary rather than historical lovedness. If historical sales had been considered then equally ludicrous, but forgotten, blockbusters like Valley of the Dolls and Bridges of Madison County would have appeared on the list. That such books are forgotten argues, perhaps, for a more nuanced perspective on inclusion than simple current popularity and demographic and chronological base touching.
To me the main omissions come from there being too few modern children's books and too few books that evoke exceptional love from a smaller sampling of devoted readers. This lessens the opportunity for discovery of literary treasures and the opportunity for increasing adult readers for modern children's books not named Harry Potter or already part of the popular imagination. Another worrisome, and related, aspect is the number of books included that have movie versions, potentially allowing participation based on a movie rather than a book.*
The competitive goal of the Great American Read, choosing one winner from among the list of 100, the idea of a country having a single most-loved book, is itself a bit dubious and reminiscent of reality television standards of having a single winner of a contest, rather than in keeping with the fact that most big readers have at least several favorite books. The only-one-winner element does give The Hunger Games a leg up, I suppose.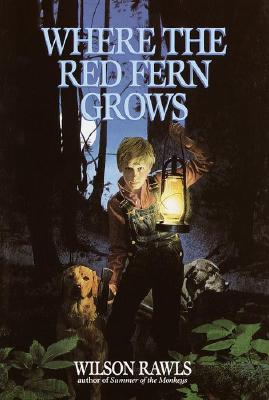 In any case the kids' books on the list reflect giant popular series such as Harry Potter, Narnia, and The Hunger Games, along with some classics like Anne of Green Gables, The Call of the Wild, and personal favorite Where the Red Fern Grows. Other than Twilight, they are all good books by critical standards, and show chronological and demographic balance, but they do not represent anything like what a survey of contemporary YA readers would have produced. In the end the list is too familiar and too aimed at touching demographic bases. It requires too little of its participants. Discovery comes from pushing people out of the familiar, and the list is too steeped in generalized familiarity. Sure, It is filled with many great books, but one still feels aspects of lost opportunity.
In the interests of discovery please share below the books whose omission from this list galls you to the quick.
I'll start. There are many stark omissions, of course, Isabella Allende and Gabriel Garcia Márquez to go with my Virginia Woolf example. This can't be helped, but my thoughts go to books which are both perfect exemplars of a genre and completely original, such as Right Ho Jeeves, The Haunting of Hill House, The Loved One, Half Bad, and Harriet the Spy are big misses. If I could pick one adult book to add it would be Three Men in a Boat, the a most amiable book ever! My one kids' book would be the Bartimaeus Trilogy, such a fascinating reinvention of our world and an exploration of class issues along with its originality, taut suspense and delightful characters. And you?
*This concern was shared with me by a customer.