I'm always telling my children's book illustrator pal and Flying Pig staffer Liza Woodruff that 
her artwork
would make the most charming greeting cards, but since that's a completely different endeavor from the world of picture books, and Liza is really busy these days, she hasn't bitten—yet. But over the past few months, I've been delighted to come across two new independent greeting card lines that feature the work of famous children's book artists who have taken that leap. They couldn't feature two more different styles, both of which are extremely appealing to our customers.
The first new line came to us via an email from literary agent Susan Cohen, who alerted the Flying Pig to "the new
Goldilocks Greetings
catalogue – cards that are just right! Goldilocks Greetings combines the artwork of Lynn Munsinger and the wit of author Stephen Krensky. Combined, they have published over 300 books!" I was immediately charmed by the dancing hippo and cheese-hugging mouse at the bottom of her email.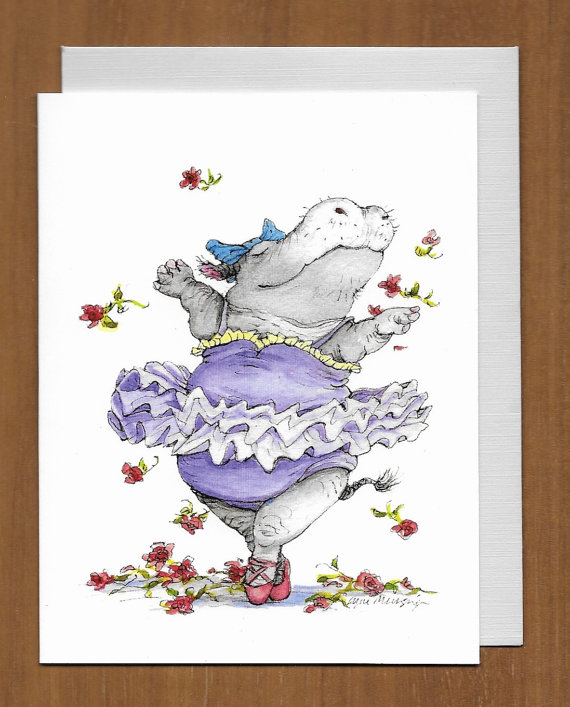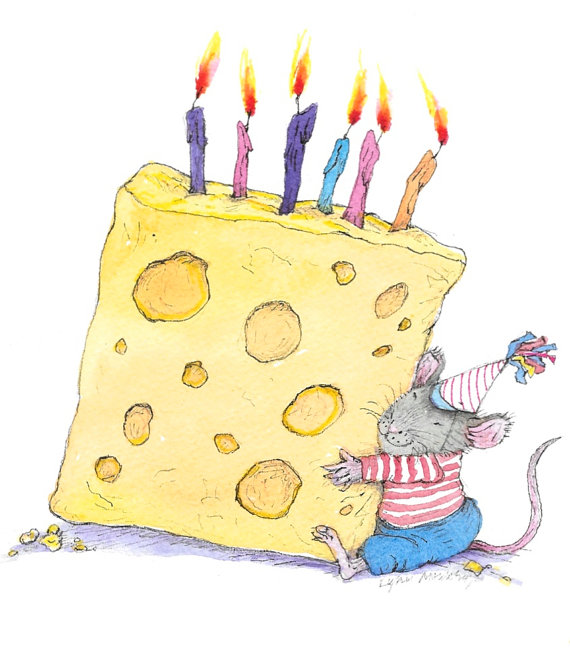 Long a fan of Lynn Munsinger's funny little animal worlds and very familiar with Stephen Krensky's many terrific books since my days as a school librarian, this was a no-brainer for us. I brought in a dozen or so different styles, which started selling the second we put them out. (The new baby cards fly out the door along with the birthday cards.)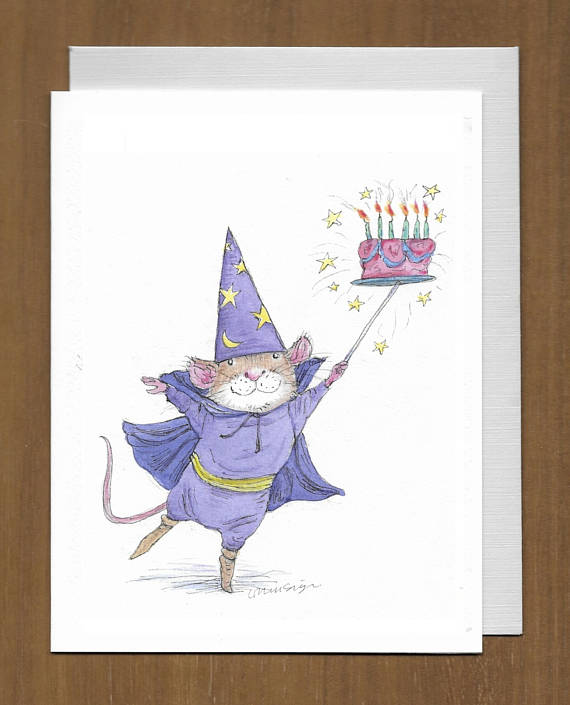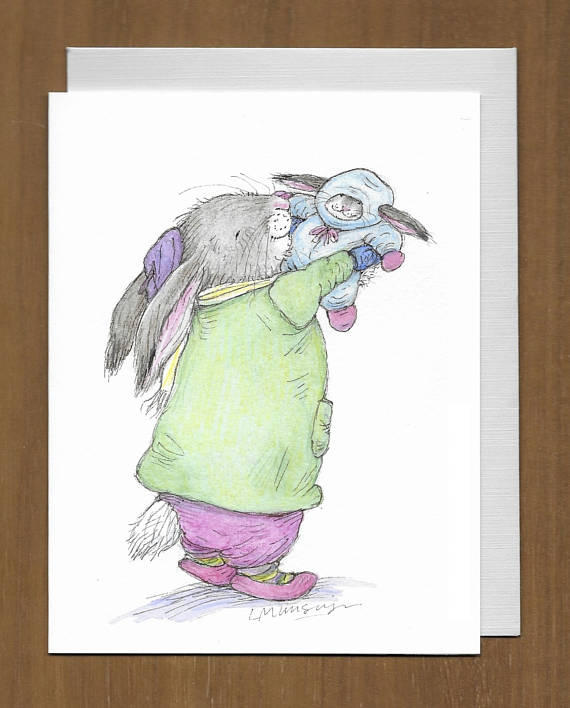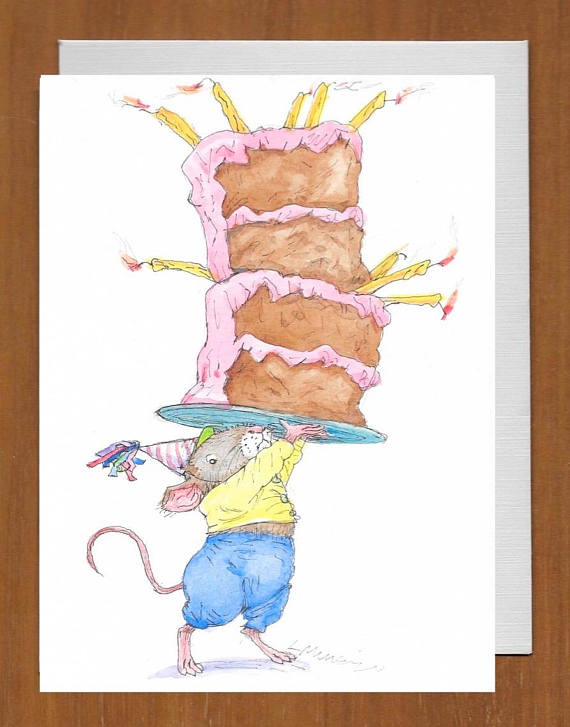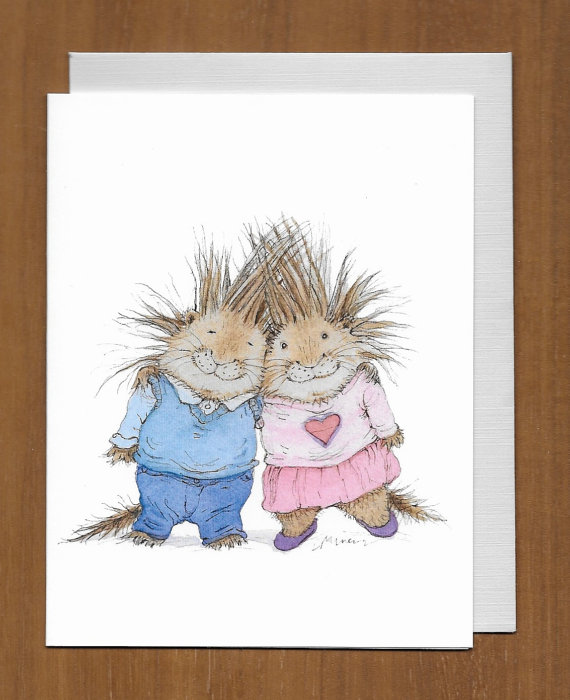 (I admit to wanting the card stock to be slightly thicker and perhaps a teeny bit larger; these cards are worth the best!) You can't help smiling when you walk by these cards at the store; you just want to pluck the little figures from the paper and tuck them in your pocket. Of all our card lines with happy art, these get the most out-loud appreciative comments from customers. It was a happy day that I opened Susan's email; we get floods of promotional appeals daily, and I hate to think how easy it would have been to miss this one.
More recently, I received an email from a design company in New York. It was a polite, brief query from someone named Lee, asking for the proper person to contact regarding his stationery line. His follow-up email contained exactly as much information as I needed and no more: a link to his
website
, some beautiful teaser images of the greeting cards, and a password for wholesalers. I instantly connected to the cards on the site. First I looked at the geometric cards, loving their lively color palette and design harmony: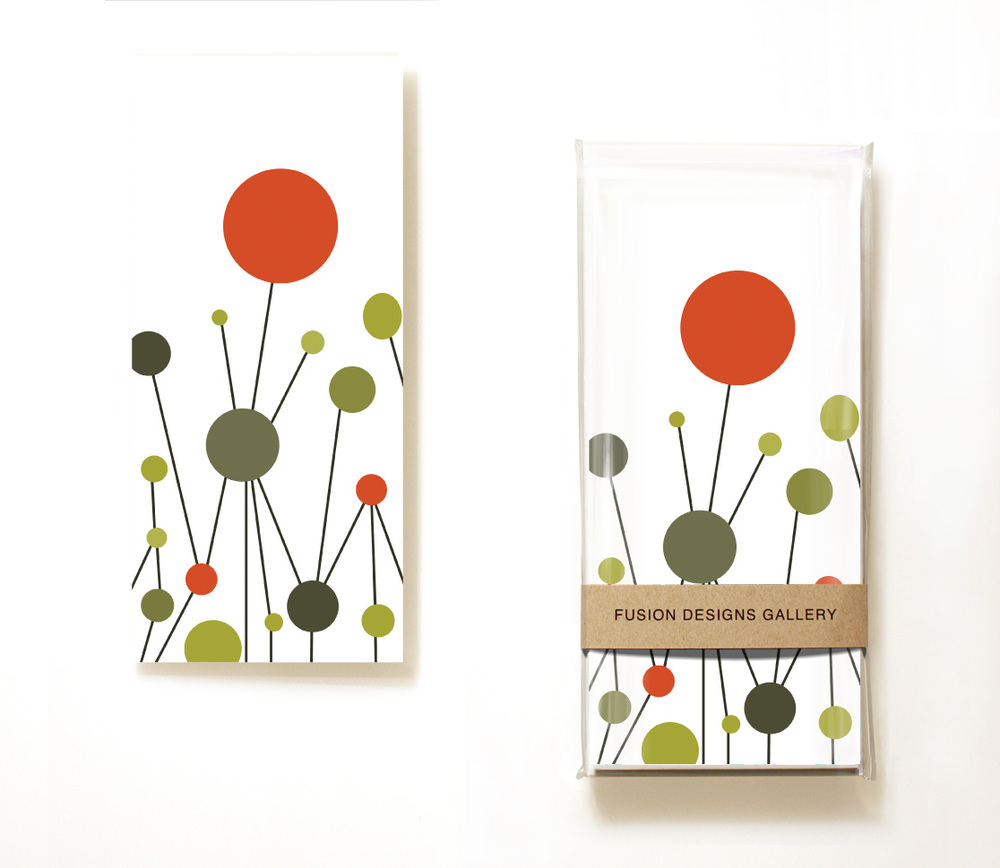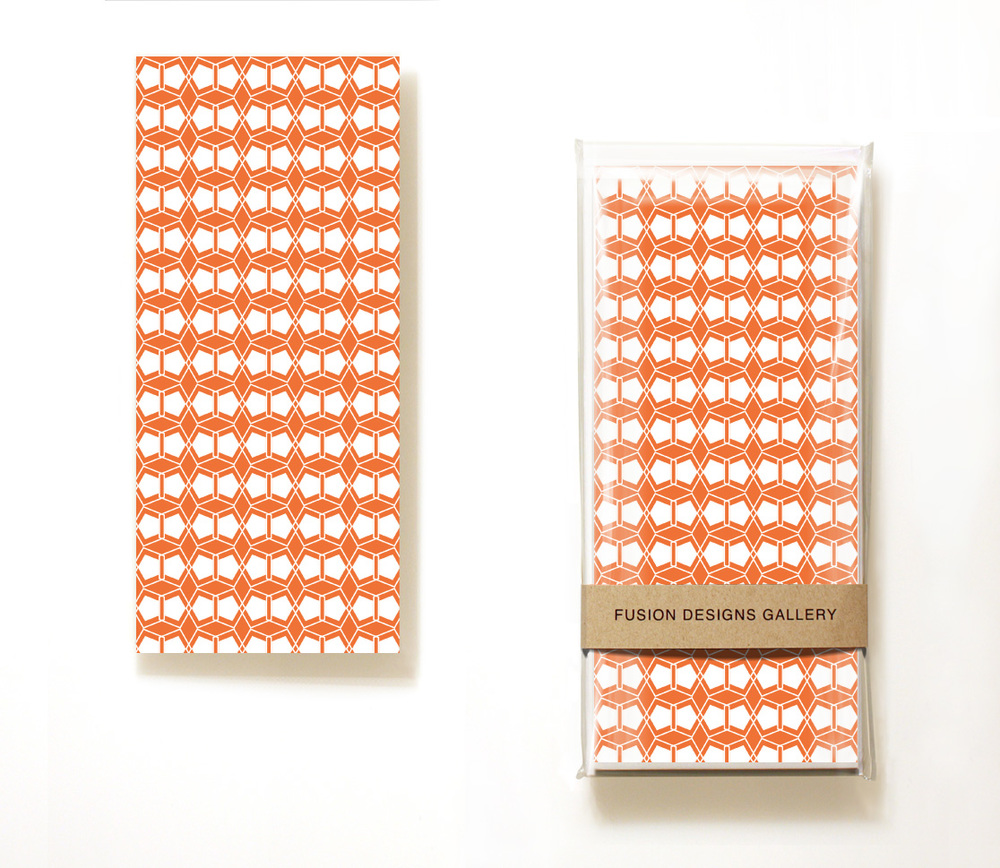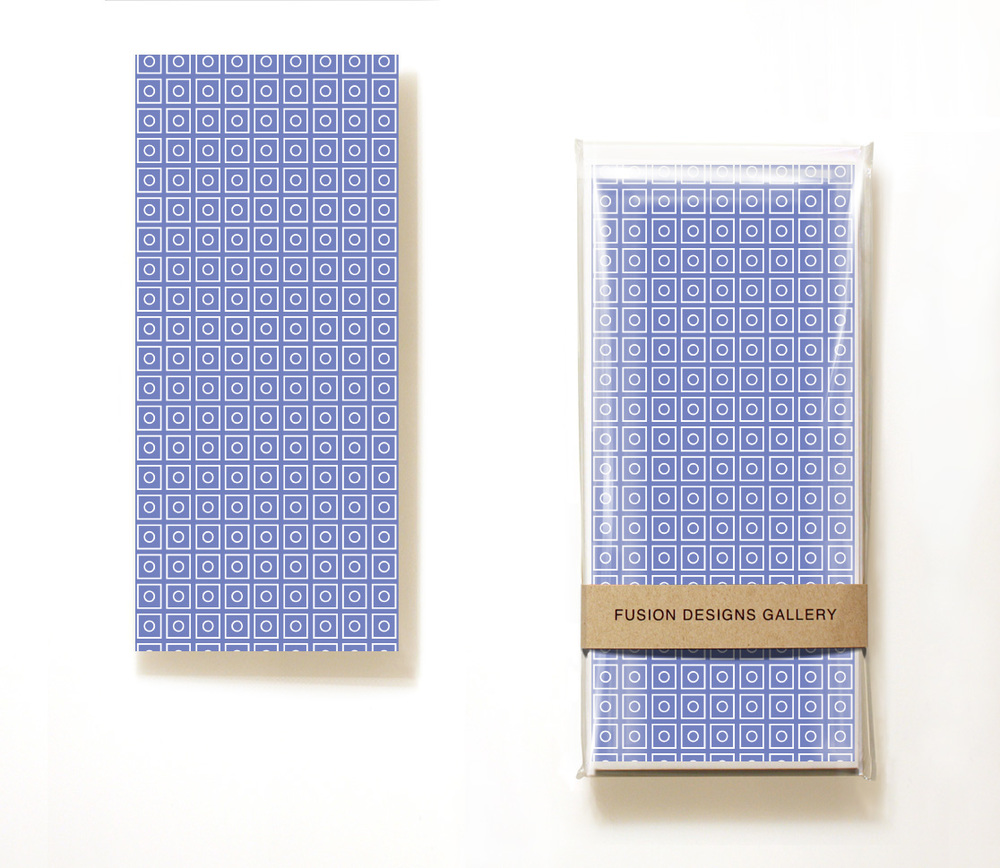 Then I discovered the 5×7 cards, and my heart stopped for a moment when I saw these: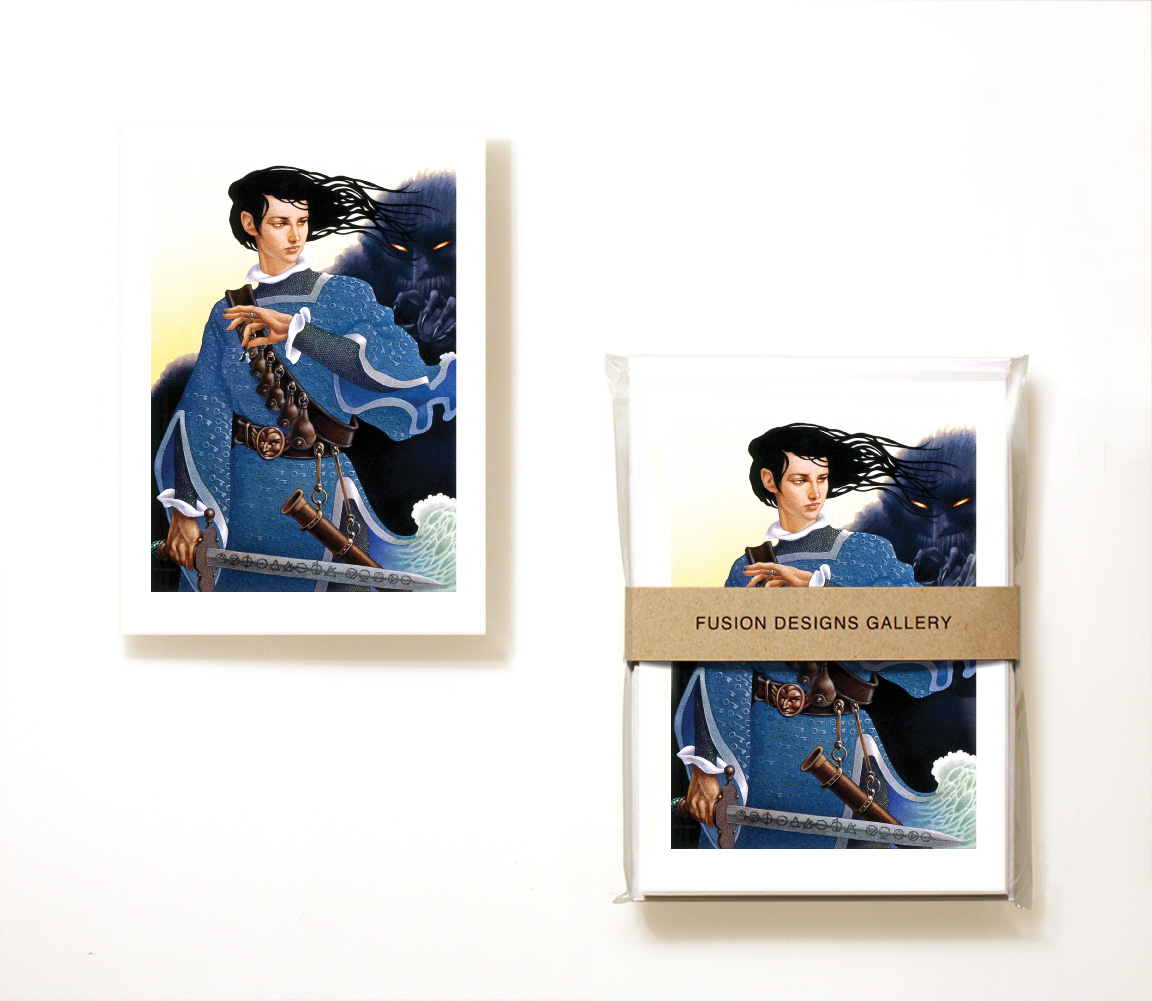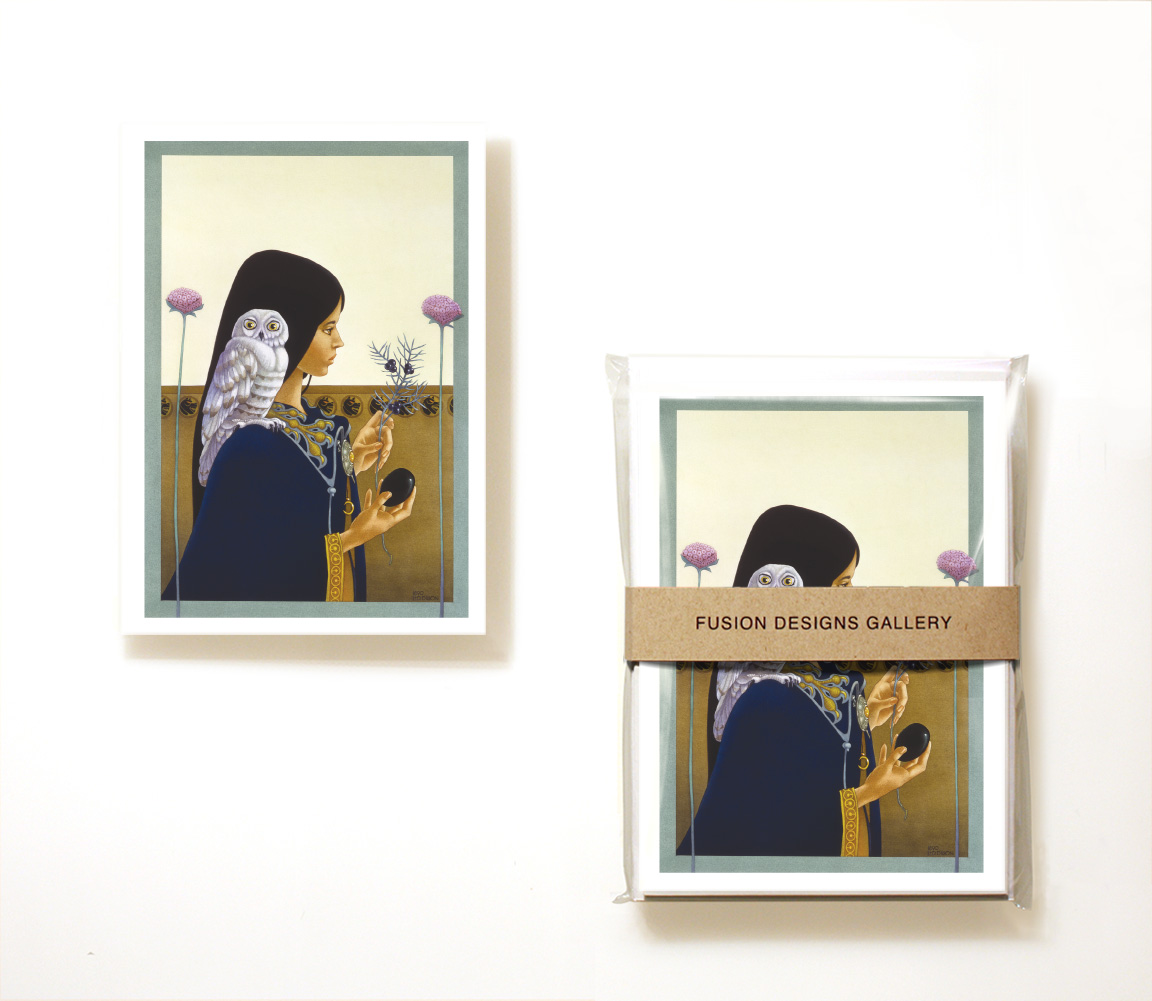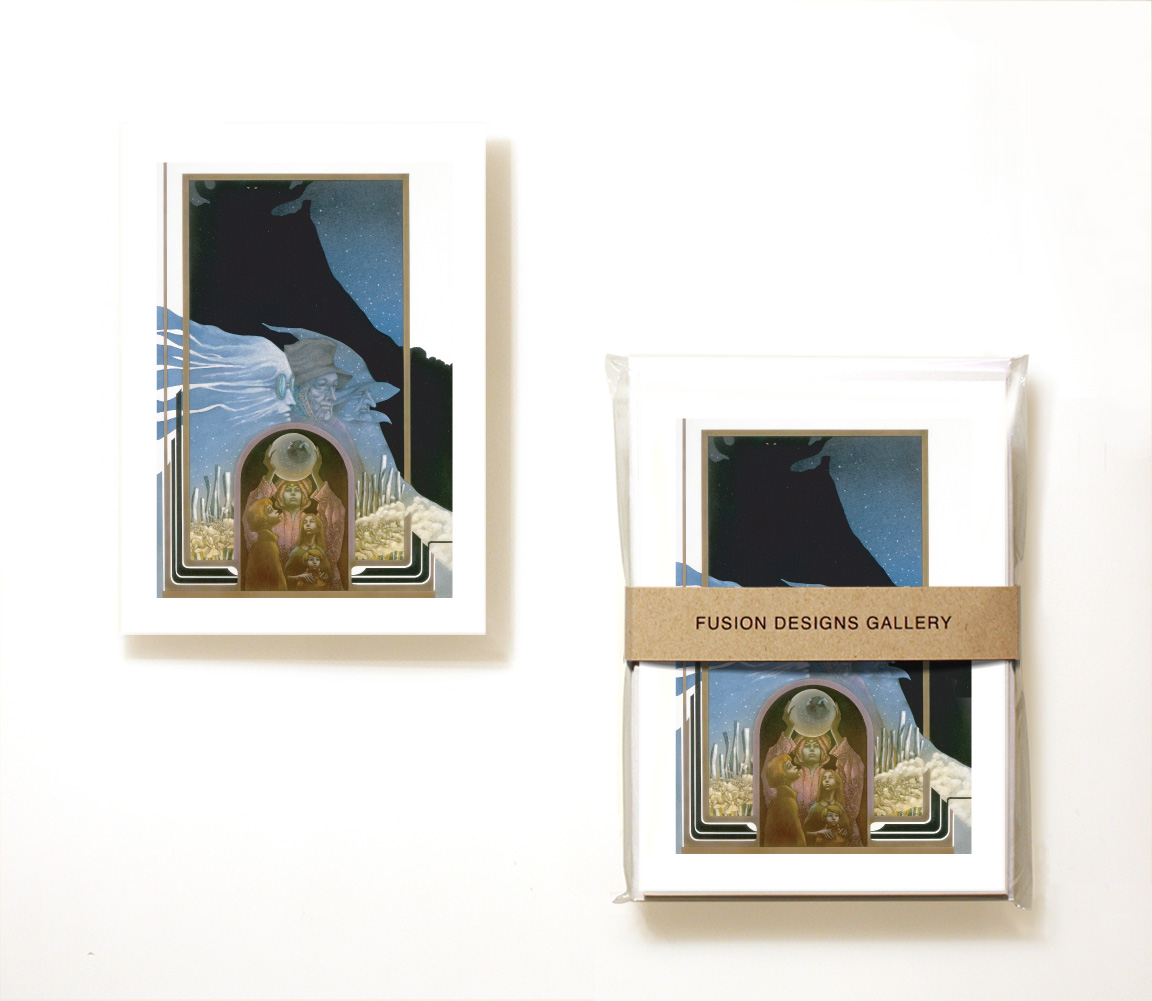 The cover art from Garth Nix's
Sabriel 
and Monica Furlong's
Juniper
and my favorite-ever cover art for Madeleine L'Engle's
A Wrinkle in Time
?! Leo and Diane Dillon's inimitable artwork, in greeting cards that I could offer customers at my store? Whoa!
I wrote to this Lee fellow immediately, excited in the way only a book nerd can be. "How on earth did you get the rights to these glorious images of Lee and Diane Dillon's?!" I asked. And then almost immediately, I emailed again, because I had actually looked more closely at his email address and noticed that his last name was, in fact, Dillon. Lee turns out to be the Dillons' son. It's a talented family.
I felt a bit idiotic for not paying better attention, but not so idiotic that it kept me from placing an order. Lee's
Fusion Design Gallery
has a wide range of beautiful cards from various artists and designers. The cards arrived, and last week, I put them out on display. Already, the striking images have caused customers to stop in their tracks to admire the paintings, and it's extra gratifying when they recognize the book art.
To me, the ability to create whole worlds out of paper and ink is absolutely magical. Whether it's a mouse joyously hugging a perfect wedge of cheese, or a beautifully strong young mage with her sword or her owl, I think it's pretty extraordinary that we get to bring these worlds home with us for a few dollars, and share them with friends. That's a Happy Birthday gift to all of us, from the artists.
(P.S. And that's a hint from me to Liza and all of you other brilliant people of the watercolors, pixels, and oils. We indie bookstores do a brisk trade in well-designed greeting cards, and we want to celebrate your work!)
P.P.S. How can Monica Furlong's
Wise Child
 and
Juniper 
be out of print? Random House, might it be time to introduce it to a new generation?