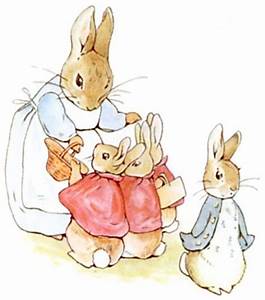 Once upon a time there were four little Readers, and their names were Flaubert, Montesquieu, Cocteau, and Peter. They shopped with their Mother in an indie bookstore, located underneath the locally owned coffee shop and bakery on the town square.
"Now, my dears," said Mother one morning, "you may go into town and look for new books to read over Spring Break, but DON'T go online into that giant-website-named-after-a-river: your Father had an accident when he was run over by a same day delivery driver, who was muttering something about pie and got distracted."
"Now run along, and don't get into mischief. I am going out."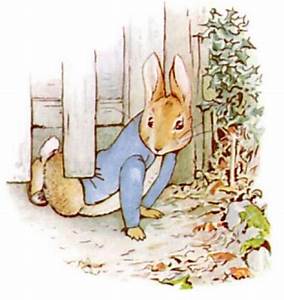 Then Mother took a Public Radio tote bag and her Swell bottle, and went through the square to the co-op grocery, where she bought almond milk and five gluten-free buns.
Flaubert, Montesquieu, and Cocteau, who were good little readers, went down the stairs to the bookshop.
But Peter, who was very naughty, ran straight to the national chain coffeeshop, squeezed his laptop onto a tiny round table and jumped online!
First he browsed the NYT bestsellers, then the "buy two get one free" titles, and then he followed the links to "Frequently Bought Together." Then, feeling rather sickened by the third-party sellers offering books for $.01, he went to look for some full price frontlist titles. But coming out of the coffee line with his Venti Macchiato was the UPS driver, who spied Peter. Just that morning, he had heard of packages being stolen off doorsteps on his route by a little rabbit in a blue jacket… and he was convinced that Peter matched the description. He ran toward Peter, waving his Delivery Information Acquisition Device, and calling out "Stop, thief!"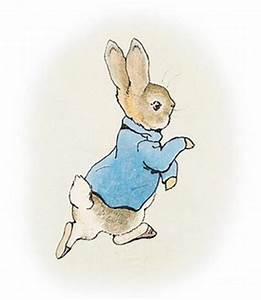 Peter was most dreadfully frightened; he rushed all over the coffee shop, for he had forgotten his way through the displays of "Grounds for Your Garden" and Costa Rican beans. He lost one of his shoes among the pyramid of French presses, and the other in the protein snacks-to-go. After losing them, he ran faster under the tables and between the legs of the other customers and behind the counter, and I think he might have gotten away all together if he had not jumped up on a barista's shoulders, and dove straight out the drive-through window into an SUV driven by a soccer coach with a car full of thirsty players who had just finished their match, and were entertaining themselves on screened devices while waiting for their drinks to be passed back to the rear seats.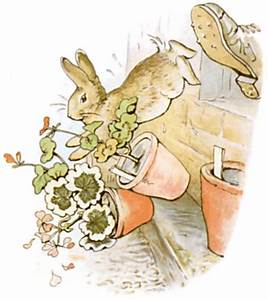 The driver of the car, mindful of the $70 she had just spent on frozen-whipped-half-caff-two-shot beverages, grabbed a soccer bag from the passenger seat and emptied out the shin guards inside, intending to upend it over poor Peter, who scrambled madly about the vehicle avoiding both capture and injury from seemingly hundreds of soccer cleats everywhere. Peter crawled under the bench seats to the rear of the vehicle, climbed on top of the pile of sweaty jerseys and muddy practice balls, and squeeeeeeezed out the slightly open sunroof. The players were too distracted by their screens to follow, and the UPS driver watched from the parking lot as Peter scampered away, then climbed back into his big brown truck full of boxes labeled "A" with a swoosh on the side, filled with so many things that people ordered that day.
Peter sat down on the side of the road to rest; he was out of breath, had lost his laptop, and had no idea where to find the bookshop to meet his three siblings. Sadly, he also realized that they would have picked out new books to take home by now, and they would all have something wonderful to read at bedtime. After a time he began to wander through the big parking lot of the strip mall, going lippity-lippity, not very fast, and looking all around. There were big empty storefronts with dark windows. He found a door to one, but it was locked, and there was no room for a fat little reader to squeeze inside to rest. An older man in a blue vest with a nametag that said "greeter" stood outside one doorway, but Peter thought it best to go away without speaking to him; he had heard about places with greeters from his cousin, Thomas the turkey, who told frightening tales about something called "Black Friday."
He went back toward the road, and suddenly, quite close to him, he heard the rumbling of an idling truck engine. Peter ducked behind some abandoned shopping carts and peeped out. It was the delivery truck, and the driver was walking with a box… toward the back door of the hardware store. Right next door… could it be?… was the back entrance to the bookstore. Peter crept under the big brown truck, darted behind a stack of boxes the driver had left stacked on the sidewalk, and slipped inside the stock room door at the bookshop, which some kind employee had left propped open for the daily delivery. He made his way into the store, and found his siblings at the checkout, waiting with their purchases in "EAT SLEEP READ" bags. Peter picked up some free bookmarks and a copy of the Indie Next list to read at bedtime, and followed the rest home.
I am sorry to say that Peter was not very well-read that evening.
His mother put him to bed, and made some tea in a Shop Local mug, which she fed to him with a spoonful of local honey. Flaubert, Montesquieu and Cocteau had almond milk and gluten free buns and read aloud to each other at supper.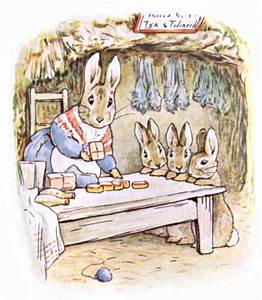 *with great fondness and a twitch of the ears to Beatrix Potter, her friend Peter, and our friends at Penguin Random House.