Greetings from NYC, and 30,000 or so folks who gathered for the 115th North American International Toy Fair at the Javits Center over the last 5 days. Since I couldn't tuck you all into my recently acquired, large and rather garish selection of free tote bags, I thought I'd spend this week's space to share this small shopkeeper's observations, and some key trends that were clear as we wandered the aisles.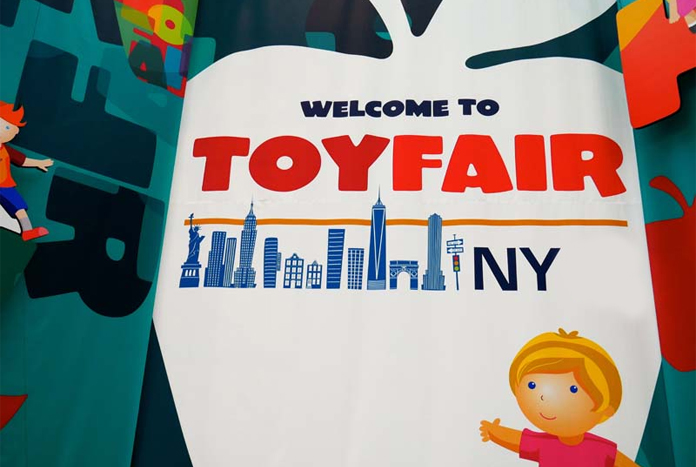 No tradeshow I have ever attended offers quite the visual overload of Toy Fair, and this year attendees were greeted in the lobby by oversized models made from building bricks, magnetic blocks and models. Giant versions of characters, games, and plush serve to remind guests that toys are BIG business — estimated by the Toy Industry Association as a $27 billion market in the U.S. alone. The challenge, among all the bright lights and whiz-bang-doodle-pop-shazaam of the two full floors of more than 1000 exhibitors, is to find just what will sell back home, and which products will be profitable for the independent retailer. As is my custom, I spent the first full day walking each aisle for a visual overview, and and then returned to all the new unfamiliar vendors and manufacturers. I saved the last two days for visits with current suppliers, and kept a running total in my notebook of themes as they emerged and repeated.  Here's my list to watch and consider as I order playthings for this year.
Please Touch

The tactile trend that was so prevalent in 2017 has expanded and become a permanent category for many toy companies. We saw fidget spinners create  a cashflow boost for many stores in early 2017, followed by slime, putty, slow-rise squishies, and "magic sequin" covered items.  All of these "please touch" tactile play experiences appealed to broad age ranges, and were available in multiple formats and price points. In 2018, toy designers have responded to this demand by creating a full tactile category, which continues to serve the needs of children and adults in sensory playthings, soothers, and widgety fidgety items. Conversations about the societal causes and contributors to this trend continue, with some experts opining that the popularity of tactile, handheld toys is a response to an increasingly screen-filled childhood experience, with less outdoor play time (more iPads, fewer mud pies). Tactile stimulation is a key component in most toy lines this year. While fidget spinners may be over and out, small pocket-sized playthings were featured over and over again. Magic sequins now cover slap bracelets, putty and manipulative clay fill small tubs just the size of a tin of lemon drops (or chewing tobacco). The popularity of slime, goo, and other carpet-ruining substances has not waned, although it is now more sophisticated, as slime was presented in new and improved versions including color changing, textured, and glow in the dark and scented. Two-way magic sequins covered plush, pillows, journals, and just about everything that would hold still long enough to be stroked (especially unicorns, narwhals and mermaids, but more on that later).
Don't Peek
If you are familiar with "unboxing" videos, you are aware of the fascination with the process of reveal, another big trend in the toy industry. Originating on YouTube several years ago, the several minutes of watching someone open a packaged toy has become a play pattern and important component of many toys. Blind boxes and blind packs are common in toy lines ranging from plush to collectible figures. The actual opening and surprise of what's inside is PART of the toy value. After the toy is opened, many playthings then morph into something new through the application of water or heat or light. Think, for example, of Hatchimals (the grail of Christmas lists for many frustrated parents in 2017) or crystal growing kits, those staples of the science sections from the 1990s. It is interesting, I think, that the play experience has extended to the acquisition process… could this be a response to so many items being delivered to the front doorstep in a cardboard box, and our children associating home delivery with delight and anticipation?
Cold Noses, Warm Hearts
Animal rescue was a strong theme throughout multiple vendors and different toys for a variety of age groups. From vet kits for pretend play, ride-on animal toys with "adoption certificates," science-based anatomy labs and models featuring dogs, sharks, and hedgehogs, and full-sized animal rescue centers, the burgeoning American pet industry (estimated at $69 billion in 2017 by the American Pet Products Association) has influenced the interest in toys featuring animal adoption and care. For the first time, too, I noticed vendors displaying actual pet toys at Toy Fair as a companion line to their toys for children. Given the prevalence of pet boutiques in my own community, this reflects the buying pattern of many consumers, as dogs and cats receive holiday gifts and birthday presents.
Full STEM Ahead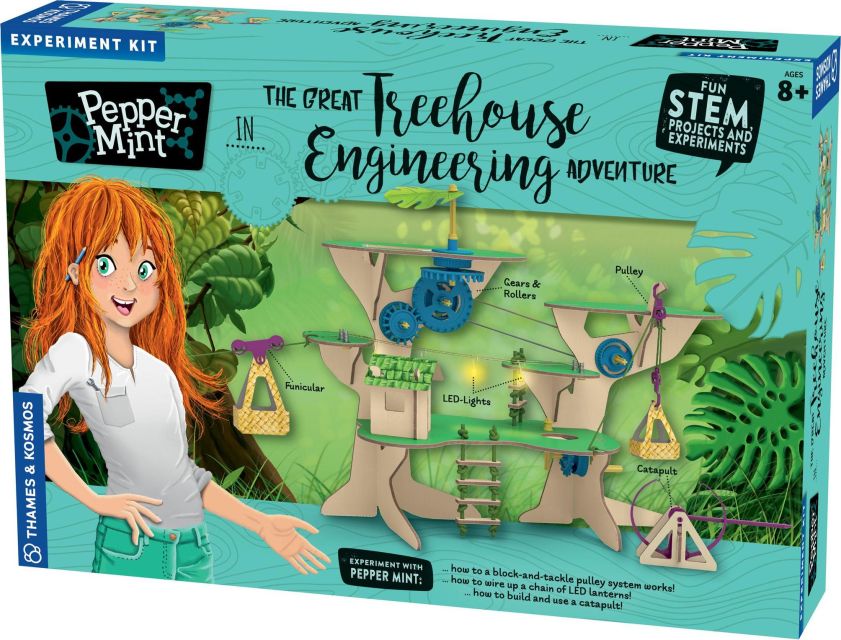 While we saw fewer toys clearly labeled "STEM" or "STEAM" this year (which was all the rage last year), the category of science-related play and experimentation for all ages and marketed to both boys and girls continued to grow. Tinkering and building kits appeared to be much more gender neutral, and the popularity of "ESCAPE THE ROOM" type adventures has led to numerous spy and escape activity toys and sets. Tech toys were more integrated with other forms of playthings, so instead of a lot of things we label "push and go beep" toys, we saw tech toys that children could actively construct, using components from their other playthings, or robotic toys augmented with voice recognition, so that they respond to a child's language and interaction with the toy. Toys that interact with other media devices were also common, such as a plastic dinosaur that could be played with alone, or combined with an app to create virtual reality play, or a working watch that could be used alongside an app to teach the process of telling time.
Choose Kind
By far, my favorite theme of this year's Toy Fair was the emphasis on global connections and the empowerment of children in creating change in the world. Companies emphasized products whose purchase contribute financially to social causes, and allow children to connect with issues that they care about, including education, famine relief and international peace initiatives. Cooperative games made a strong showing, as did toys produced in fair market labor organizations.
And because I know you'll ask…..
My most frequent question from staff and customers after a Toy Fair trip is "what's hot?" so I'll just make a list of themes for you to consider, with no insight or analysis attached. In 2018, buy: unicorns (still!), poop, mermaids, fairies (yep, still), narwhals, llamas, flamingos, pompoms (the really puffy kind), pineapples, sequined stuff that changes color or image, superheroes, putty and cacti. If you cover any/all of that in glitter, your playdates will be even more popular.