As a buyer, I meet with sales reps, go to conferences, read reviews, and research small presses to make sure I'm staying informed about what's new and interesting. And then I read as much as I can. Booksellers don't have quite as many opportunities to review the lists, but it's just as important for them to know what's coming out and to find new favorites to recommend. Our adult buyers heavily utilize Edelweiss for targeted ARC distribution, encouraging all staff members to indicate books they are anticipating so that we (or our attentive sales reps) can connect them. I have a few kids' staffers who take advantage of that system, particularly for YA releases, but we also take a slightly different approach. Since our kid specialists kind of function as a team within a team, we reserve an hour for a standing meeting every other week to discuss upcoming programming, plan ahead, and talk books. I typically see between 5-8 booksellers, depending on the week.

Often we use our meetings to power through prep work, like making valentines to put up for some of our favorite authors or cutting gold stars for a unicorn display. But the meat of the meeting is generally devoted to book presentations. A lot of those presentations are mine, which obviously I love to do, but it's great when a pinch hitter can stop by in the form of an all-star sales rep! Until recently, Jan Coco Day was one of BookPeople's own, but now she's one of our four (yes,
four
) sales reps who used to come to work with us every day. Now working for Hachette, she stopped by our meeting today to give the staff a look at some of her favorite children's picks and talk about what she thinks they might love.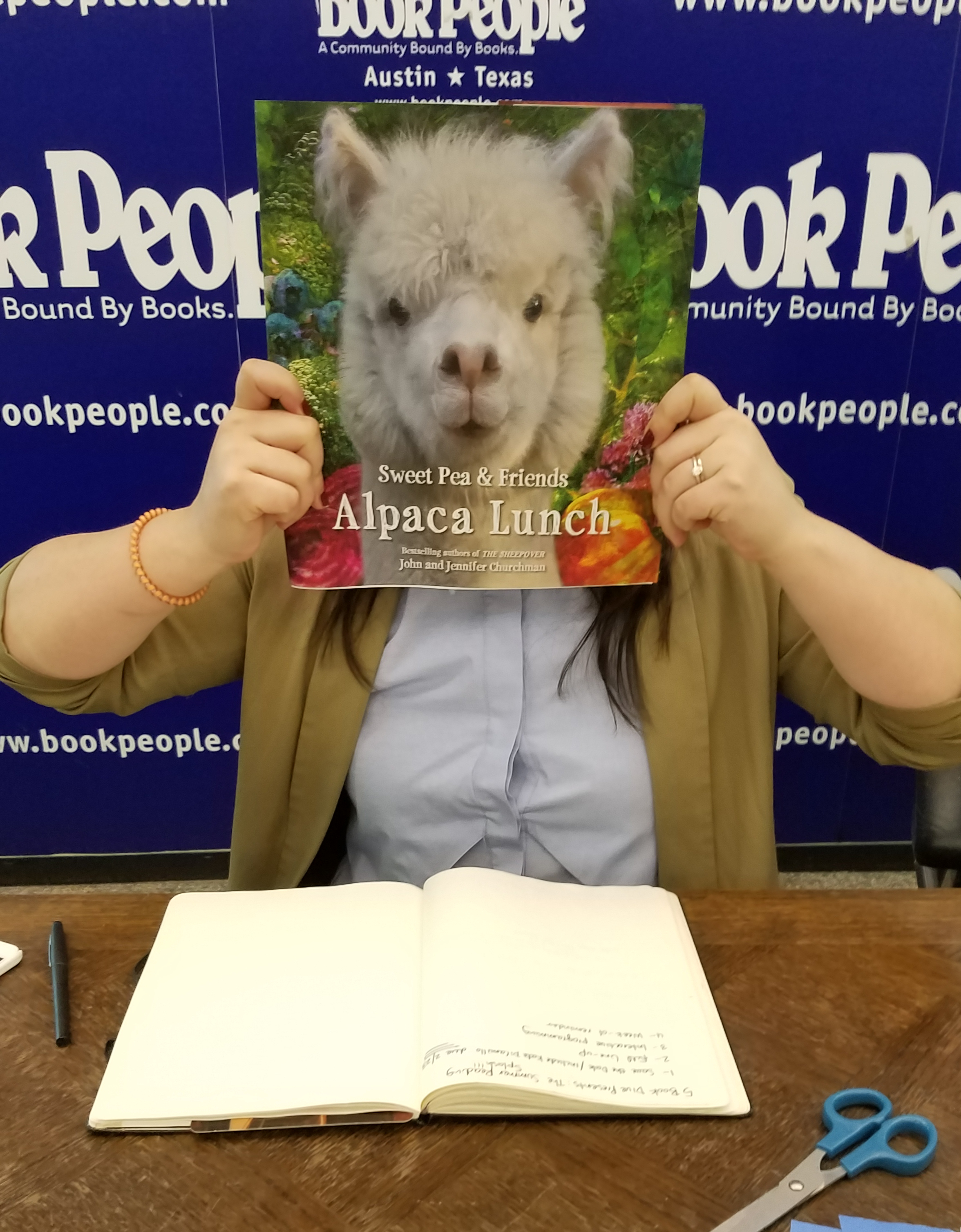 Since anyone who knows me knows I can't pull off an authentic y'all, it shouldn't be a surprise that the quote in the header was part of Jan's enthusiastic description of the hotly anticipated
Wild Robot Escapes
and not mine. During her presentation, our booksellers fell in love with LeUyen Pham's
The Itchy Book
, erupted in
awwws
over the cover for
Alpaca Lunch
, cheered the return of
Company's Coming
and
Company's Going
from Arthur Yorinks and David Small, and argued over the ARC for
Grace and Fury
(I think I saw someone sit on it to claim it for herself). Our events coordinator, Eugenia Vela, also shared her ongoing project to use an ARC of
The Creativity Project
to re-focus on her own writing, something she's finding fun and rewarding.
The book everyone wanted to talk about, though, was
Ghost Boys
by Jewell Parker Rhodes. I don't think I have read anything that has truly tackled the topic of police brutality and racial bias for a middle grade age group like this does. Framed around the police killing of a black boy who was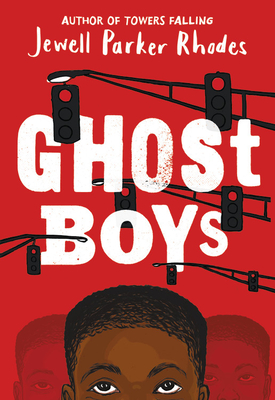 holding a toy gun, this is really the story of all the boys taken unjustly before their time, boys who now form a heartbreaking, ghostly chain linking all the way back to Emmett Till. Undeniably a challenging topic for this age group, Jewell Parker Rhodes presents the shocking realities of this human crisis while holding out hope for human empathy and progress—perhaps progress that young readers can play a part in forging. This is a book that begs to be read together and discussed, and one that will hopefully help families and classrooms explore topics that can be difficult to broach. That's exactly the type of book that booksellers need to be ready to discuss in depth, and these meetings give us the chance to informally share our thoughts with each other first-—which is something that feels truly invaluable.